Early Sunday evening in Worden, the black skies moving in made it clear a bad storm was bearing down on the small agricultural community east of Billings.
William Lookhart has lived in the area for 46 years, on the land his family has owned for 100 years. At first he watched the gathering storm and followed his typical routine. He notes the direction of his neighbor's flag whipping in the wind and then moves his vehicles accordingly to minimize their exposure.
Sunday night it looked like the storm was going one way, then the other, and then in every direction. The horizon was entirely black. Lookhart said he's used to watching big fronts split to the north and south. But Sunday night the storm just came straight for him.
The storm produced hail up to 3 inches in diameter and had peak wind gusts of 74 miles per hour as it blew from west to east after hitting Billings at around 7 p.m., the National Weather Service in Billings reported Monday.
On Monday morning, all around Yellowstone County, residents surveyed the damage. Many saw damaged vehicles, downed trees, sagging power lines, ruined crops, punctured siding, missing fences, ripped up roofs, broken windows and hailstones still melting 12 hours after the storm.
In Lookhart's case it was already clear before sunrise what he had lost. After watching a shed get blown away and a swing set topple over, he rushed inside his home to take shelter. When the sideways hail shattered a window he grabbed a sheet of plywood and pressed it up against the opening. He said his sense of sound seemed to fade away as the storm raged around him.
Then he heard his roof go.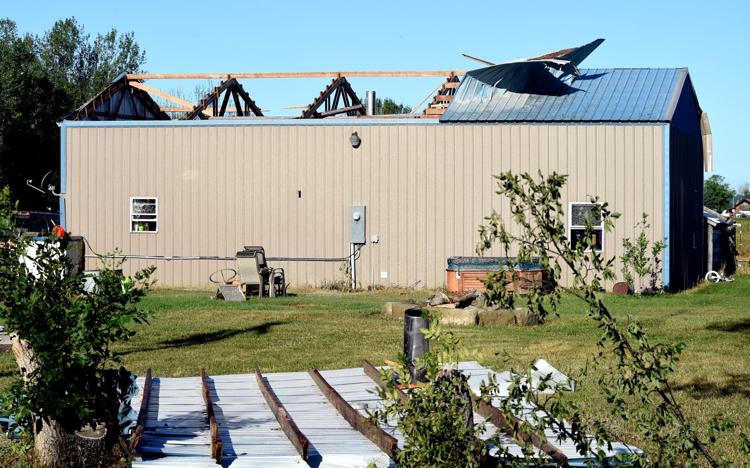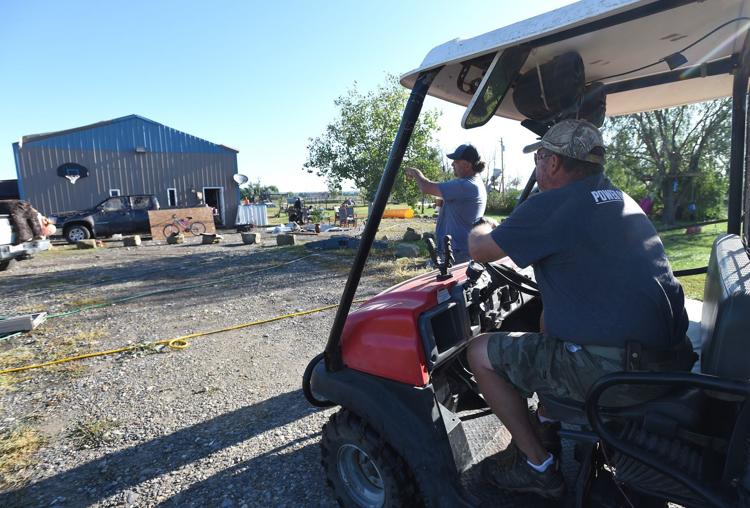 The storm peeled it back and tossed it aside, part of it eventually catching in a tree behind his house. His home is double-roofed, he said, which prevented the damage from being worse. Still, after the storm, he gathered up photos and things of value and put them in his daughter's room, which was protected by a mezzanine.
Rain and melting hail leaked down through the seams in the steel roof that remained over his house, leaving standing water inside. By Monday he had draped several stuffed animals over the bed of his pickup truck to dry in the sun as he ran a dryer fan through the front door. He was still waiting for his power to be restored.
As Lookhart stood in his yard, his neighbor Todd Askin drove over on an ATV. Askin was across the street during the storm, and, like Lookhart, did what he could to protect his home, even as it was battered by hail the size of softballs.
At first he thought the double-paned glass might hold up, until it didn't, and he was left trying to cover up a broken window with a towel as the storm raged on.
"It dented some rain gutters and tortured my trees. The roof's got dents in it. They were hitting hard," Askin said of the hailstones. "They broke the first pane on that window and I'm like 'Oh well it's double pane, we're alright,' and then smash, here come the next one. Right through. We had the blinds pulled. Through the blinds and everything."
Askin said he's lived in the area for 25 years and over the course of his life has never seen such large hailstones. 
In a storm like that, Askin said the only choice is to ride it out. "You don't dare go out in it," he said.
Knowing what his neighbor lost, and what local farmers lost in crops, Askin said he had little to complain about.
Betty Proue was also keeping her losses in perspective Monday morning as she looked at the damage on her property outside Worden. She had ridden out the storm in her house with her husband and four grandchildren. She'd told them they would need to take shelter in the hallway if the storm got bad. They made their way to the hallway and listened to hail striking their roof with a sound like gunshots.
About 100 feet away, her large storage barn folded like a cardboard box. After the storm, her grandchildren picked up hailstones the size of tennis balls. Proue put them in her freezer and brought them out Monday morning to show just what she had been up against. She didn't have long to talk. She had to make calls about insurance.
You have free articles remaining.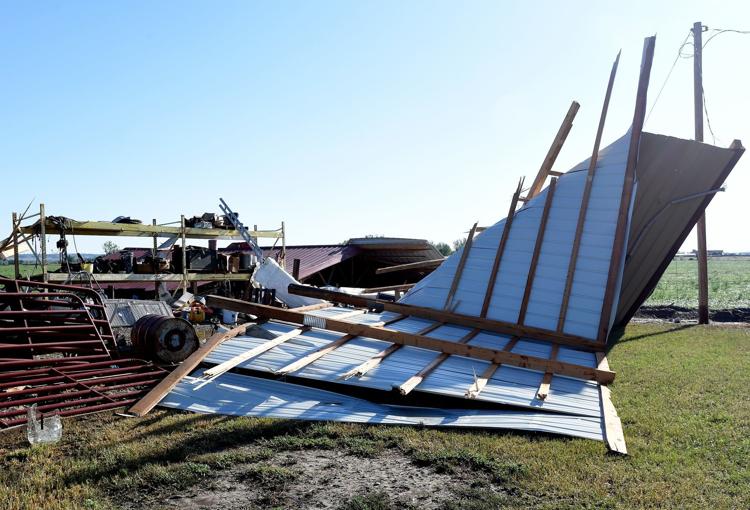 "There was no life lost. My grandkids and my husband that's handicapped already were safe. So that's the big deal to me. This is just stuff," Proue said.
In Ballatine, Beverly Kuck said after the storm she found her house visited by family, friends, and others inspecting the damage. 
"I just prayed to God that we were OK and we were OK," she said. 
The steady stream of help that arrived at her home is part of living in a small town, Kuck said. One man, who she doesn't know, stopped to ask if she needed any of the 15 sheets of plywood he had in his car. She also had contractors with business cards stop by to introduce themselves.
Some of the hail Kuck encountered was closer in size to quarters or golf balls and was driven sideways into her home by straight line winds.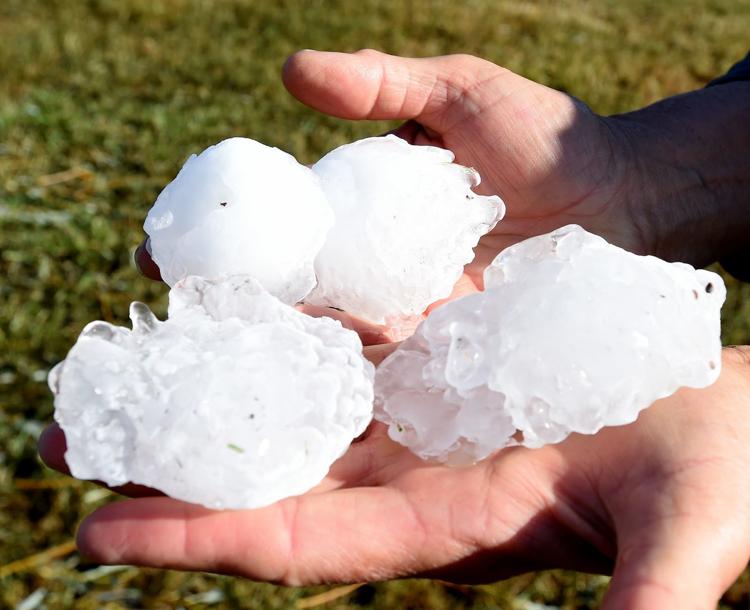 "I was going to can some pickles today," she said. "Our garden was really nice this year. It's gone. But you know what, I don't feel bad about it because we have friends that are farmers. They lost all their crops. What's our garden? We can go to the store and buy a case of pickles if that's what we want."
Kuck said she's lived in the area all her life and has seen storms come and go. Like Lookhart, she said she often watches storms split on the horizon and go off to the north or south. 
"You always see it happen to somebody else, you just never think it's going to happen to you," she said. 
Gerrick Phillips was flying back from out of state when the storm hit his home outside Worden. His wife and children took shelter in the basement. As he was headed home from the airport in the dark early Monday morning it was clear the storm had been bad.
Everything around him was pitch black without electricity and looked "apocalyptic." With the sun up, he said his property looked completely different. The sunflowers that had surrounded it were gone. Tree branches and leaves covered his grass. He was getting ready to document damage to his vehicles for insurance purposes.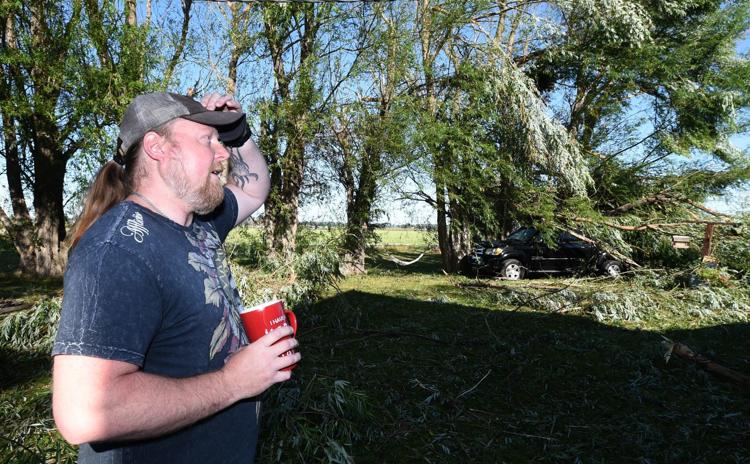 "It's a good thing no one was hurt. All the animals survived, we've got chickens and dogs and cats. Everyone survived," he said. "So now you just clean up, try to work it out."
---
Photos: Damage from severe hailstorm in Yellowstone County
Storm aftermath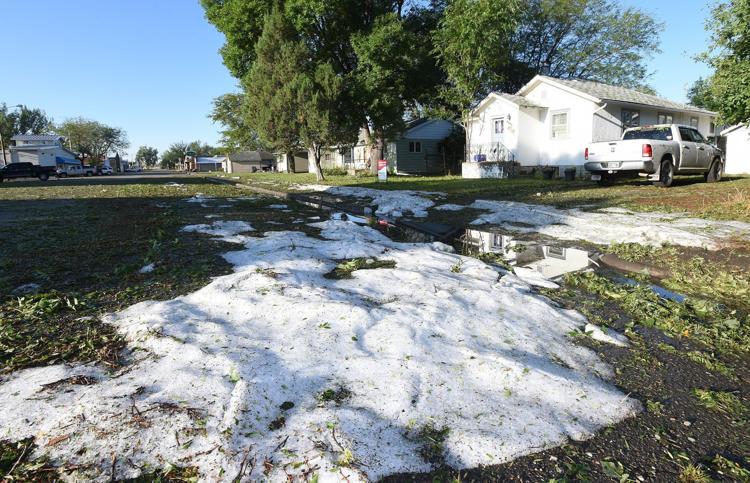 Storm aftermath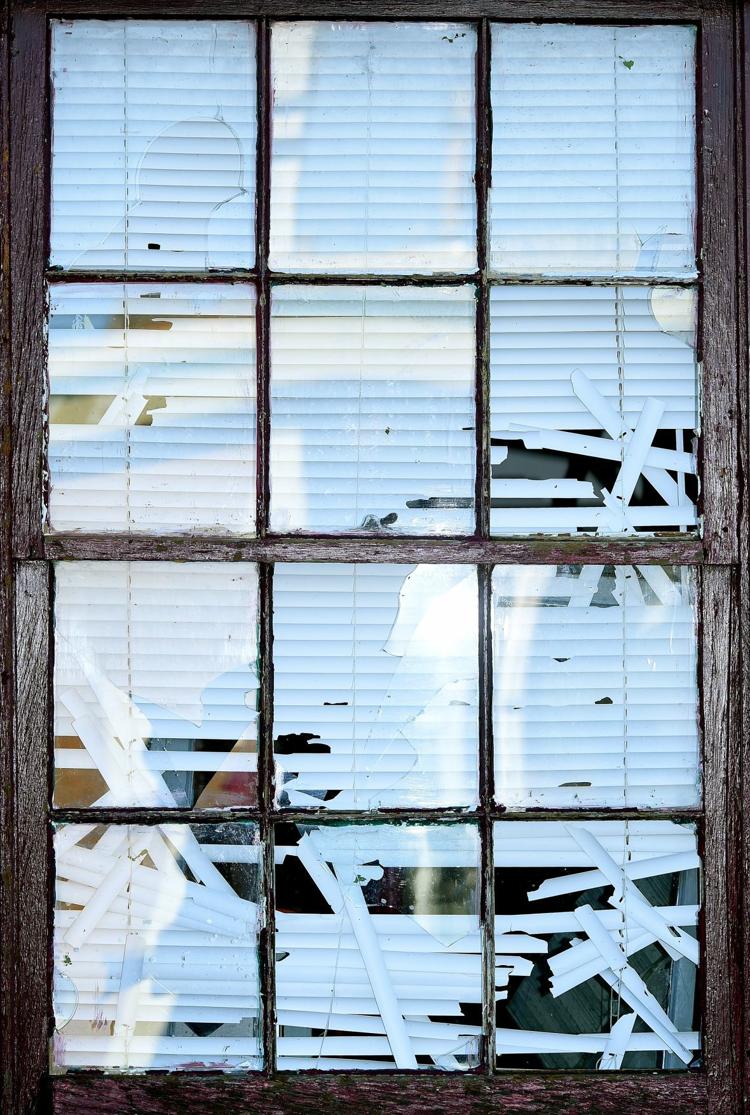 Storm aftermath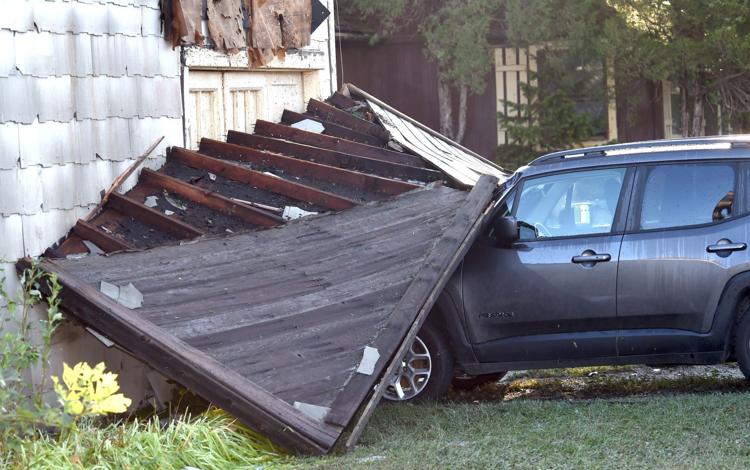 Storm aftermath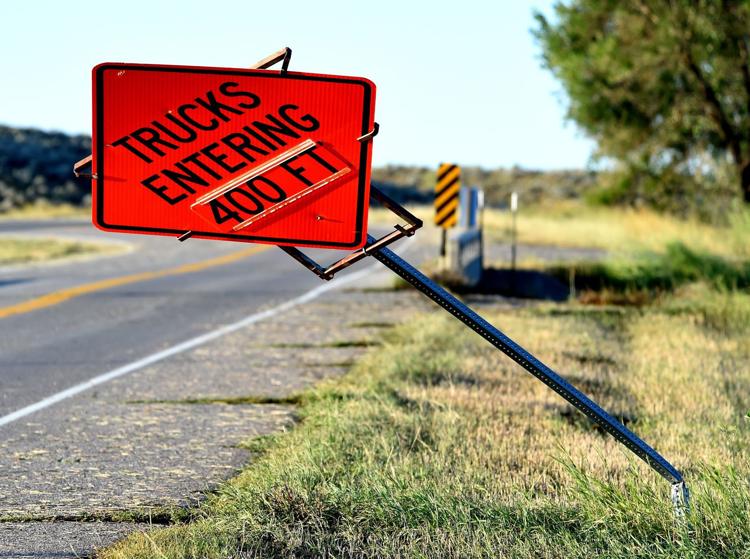 Storm aftermath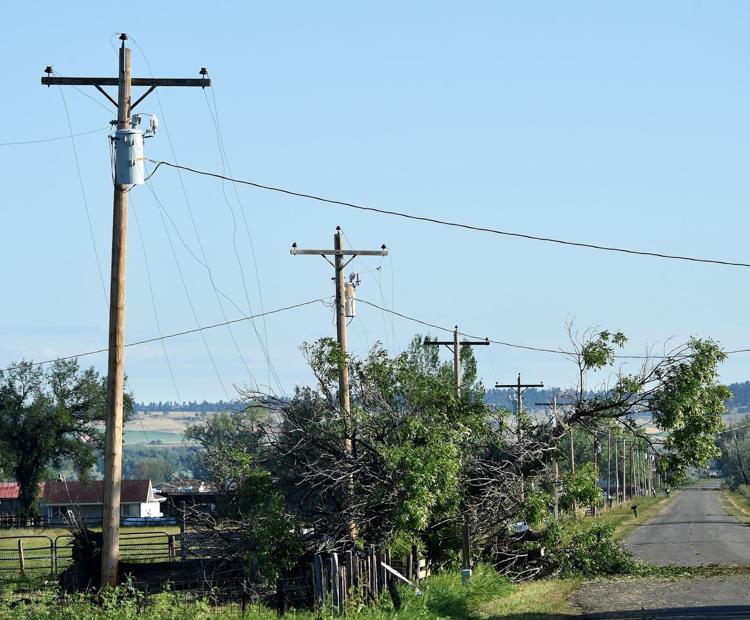 Storm aftermath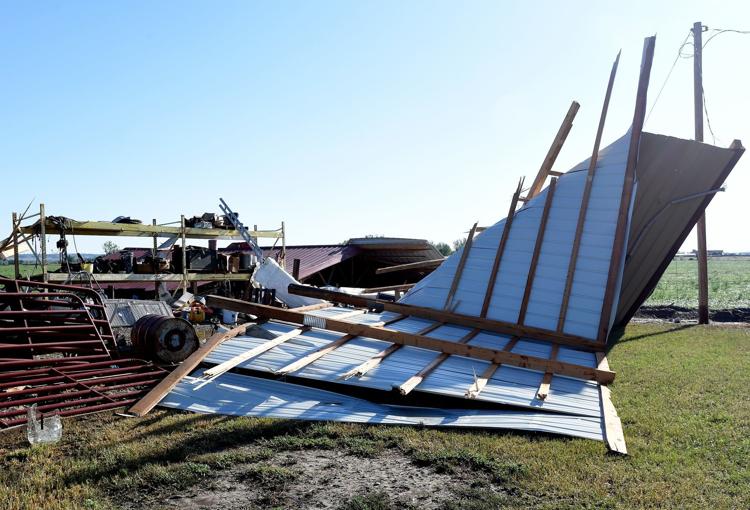 Storm aftermath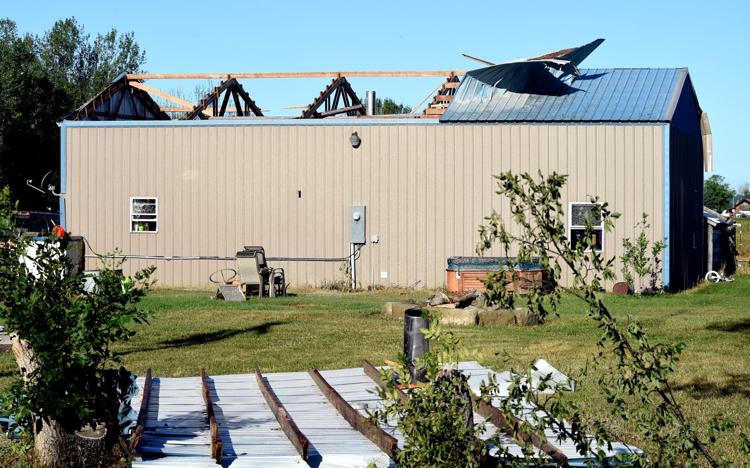 Storm aftermath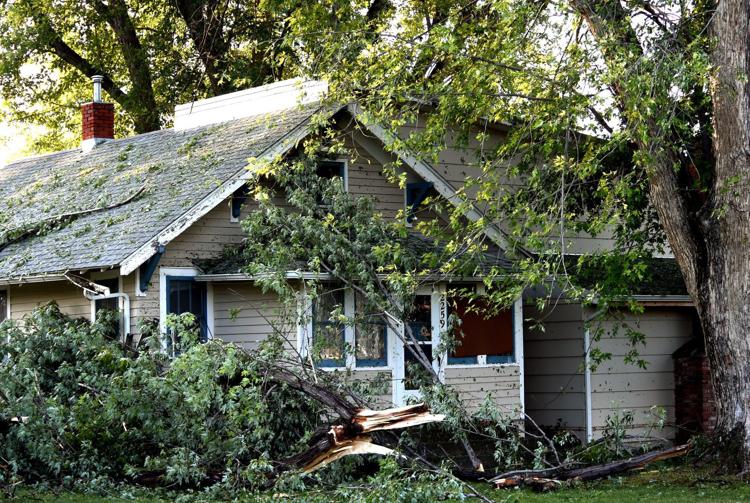 Storm aftermath
Storm aftermath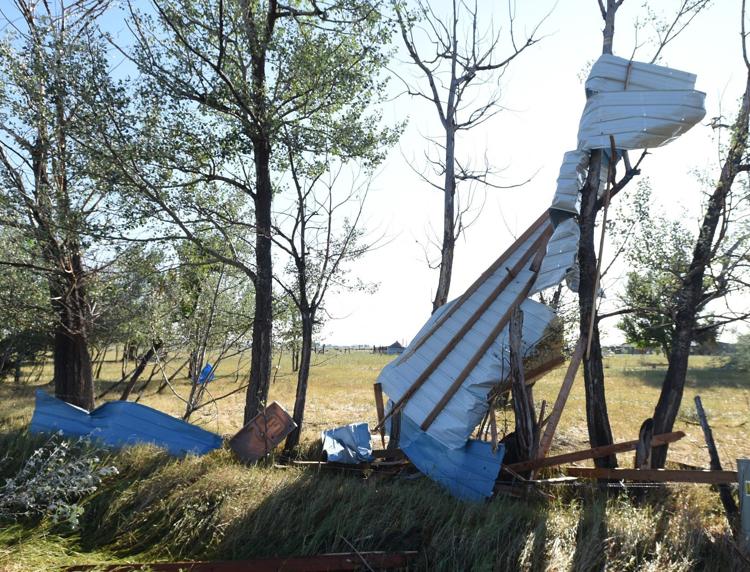 Storm aftermath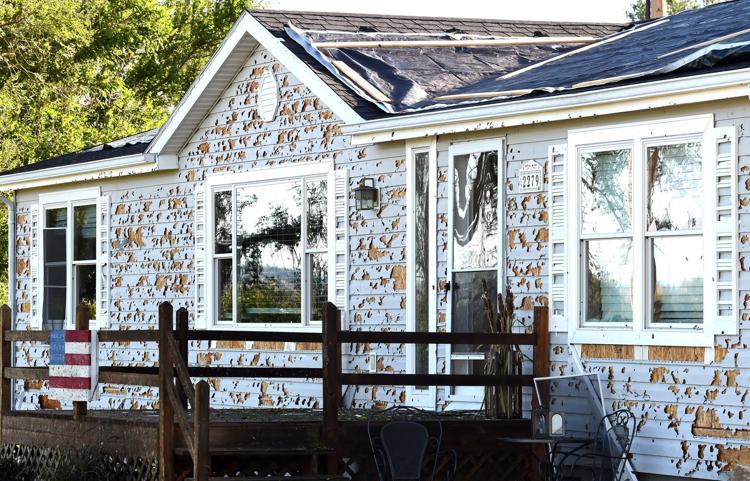 Storm aftermath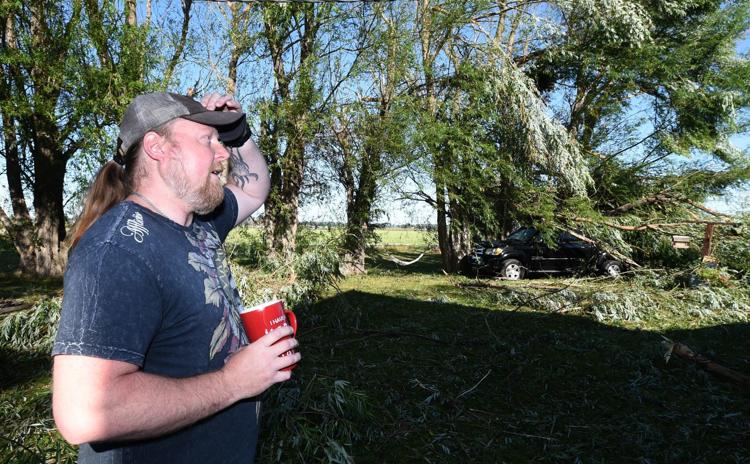 Storm aftermath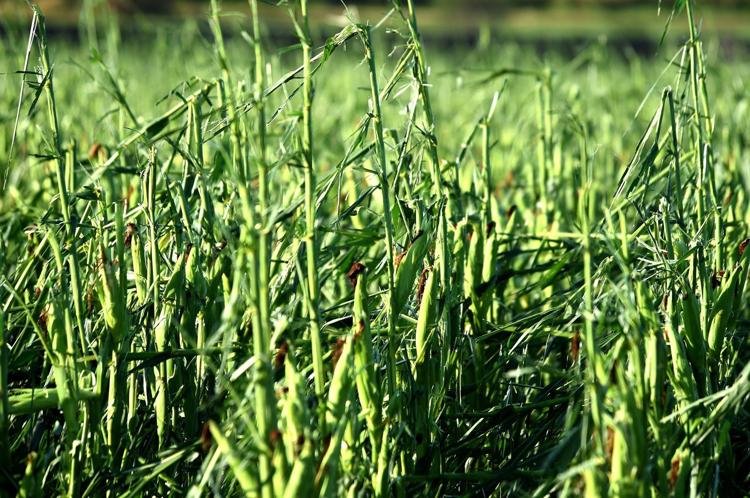 Storm aftermath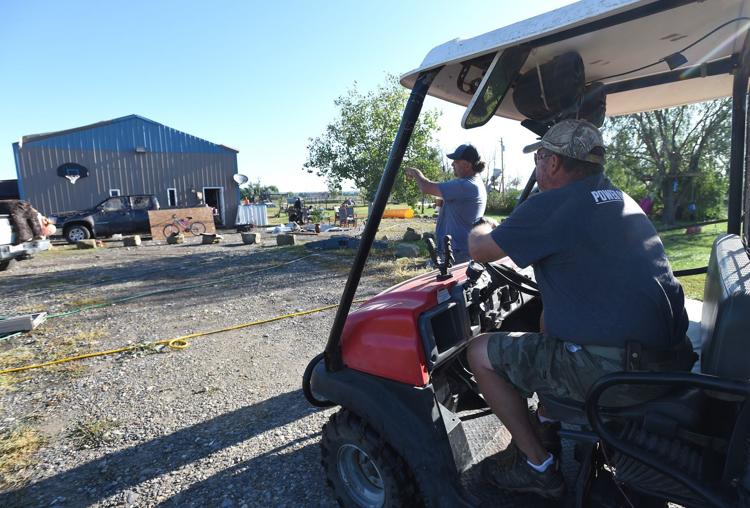 Storm aftermath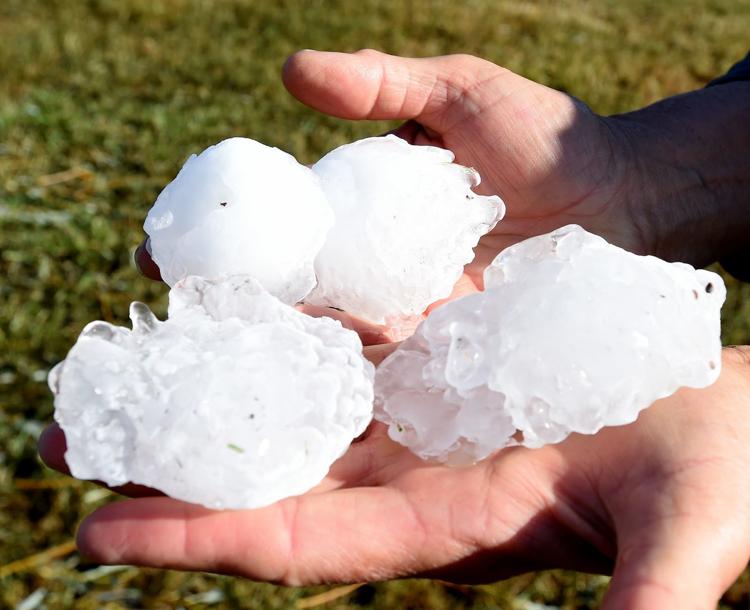 Tree down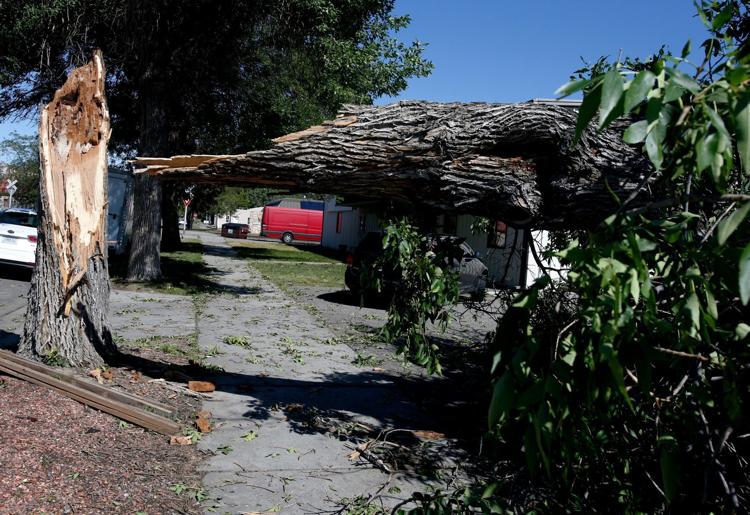 Babcock Theatre damage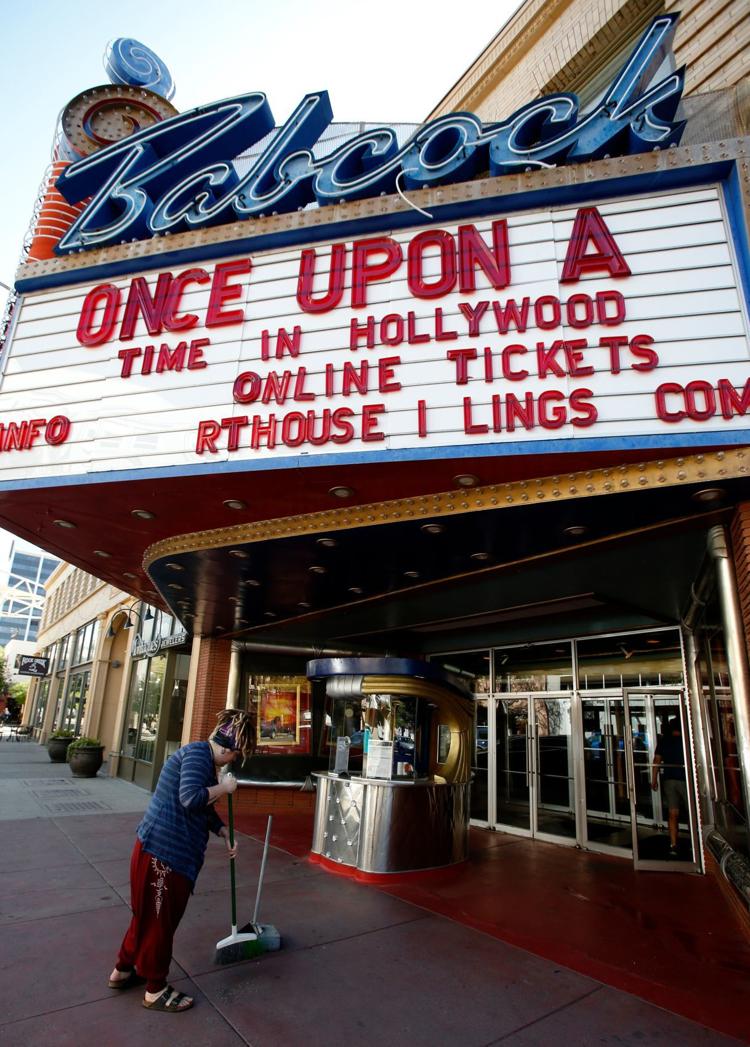 Babcock Theatre damage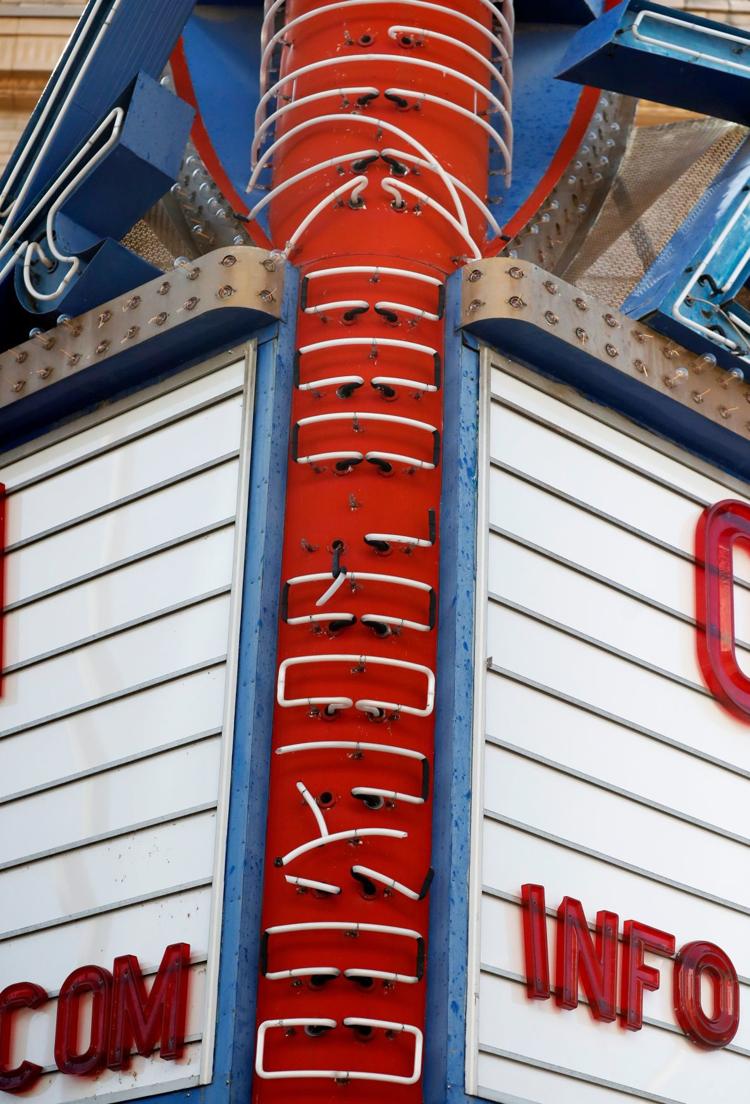 Babcock Theatre damage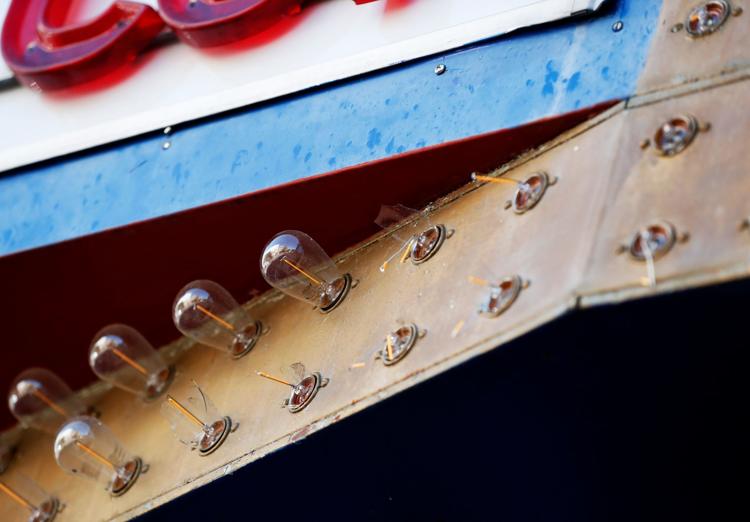 Babcock damage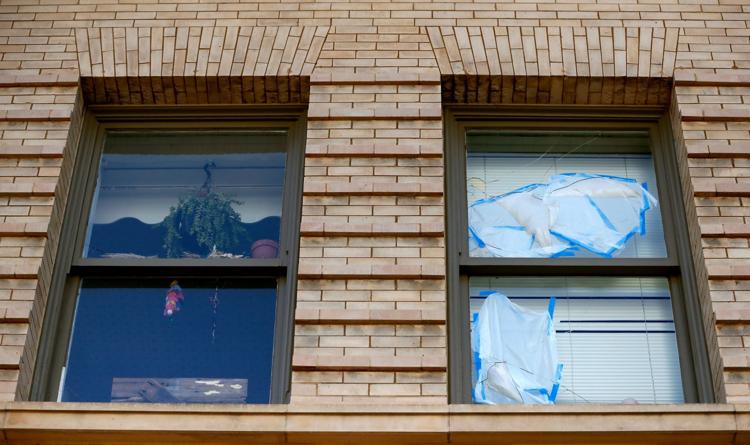 Babcock damage