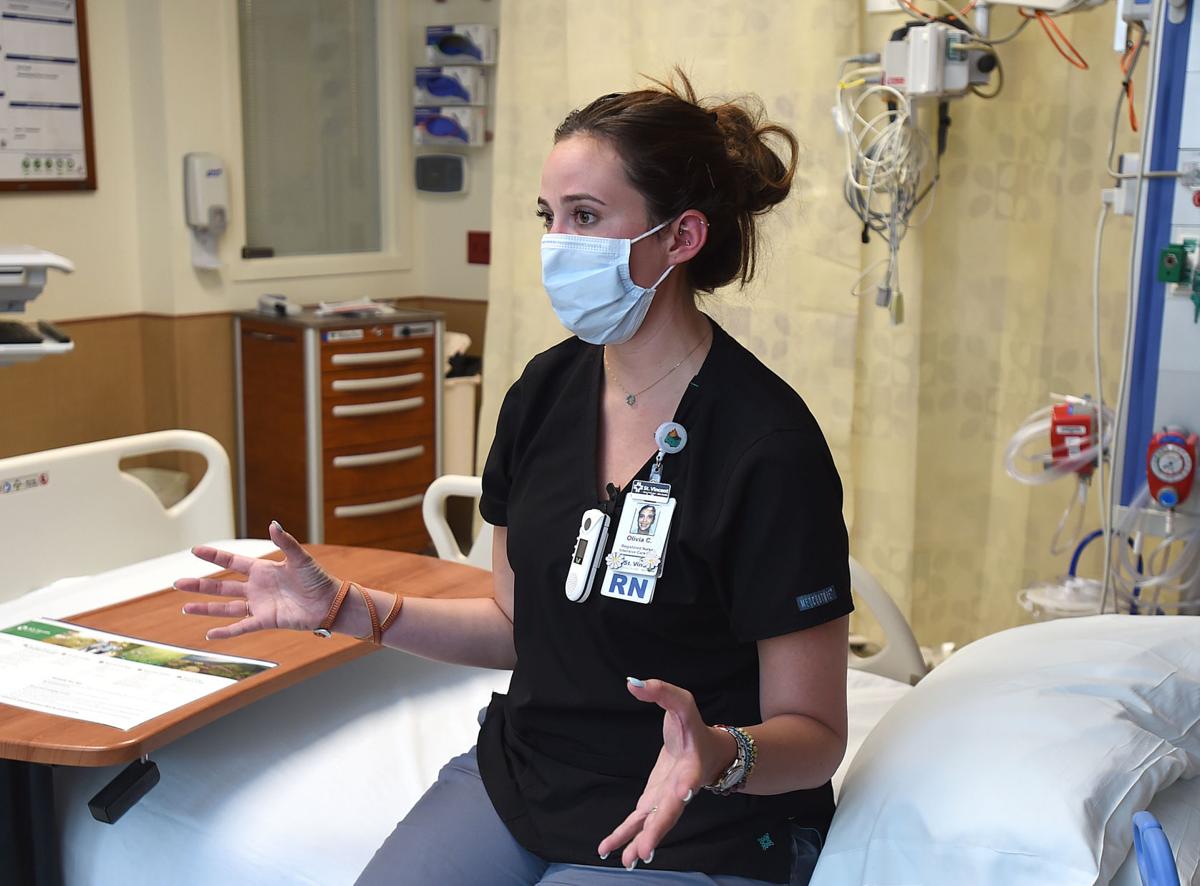 A looming fourth wave of COVID-19 infections and hospitalizations means health care workers face another wave of mental health struggles and burnout worsened by staff shortages.
At the end of the last surge in November, St. Vincent Healthcare intensive care unit nurse Olivia Cole began to feel the heavy weight of burnout as her patients, isolated from friends and family, died.
"I was getting really sad all the time. When patients are here with COVID they're isolated. As a nurse in the ICU you gain a relationship with the family and build a sense of trust … you feel for them when they can't be there with their loved ones when they're the sickest they've been."
In recent months, a decrease in COVID-19 patients provided a reprieve for nurses, but an increase in trauma and other health related visits ensured health care workers stayed busy in every department.
Cole is discouraged that a fourth wave may be on its way. Even the nurses thought the pandemic was trailing off with the heat of the summer, but with 16 COVID-19 patients in the hospital, things could change quickly in the ICU.
"Having COVID patients on the floor is a worry because COVID patients get sick fast and need an ICU bed fast," Cole said. "Having more (in the hospital) is an ominous feeling."
On Wednesday afternoon, Cole intubated a fourth COVID patient in the ICU after months of only having one or two on the floor at a time.
"We're all nervous about this next wave and how long it's going to last," Cole said.
She implores all to get tested if there is any suspicion of infection, even with the vaccination. She encourages vaccination for those who can and masking for those who cannot.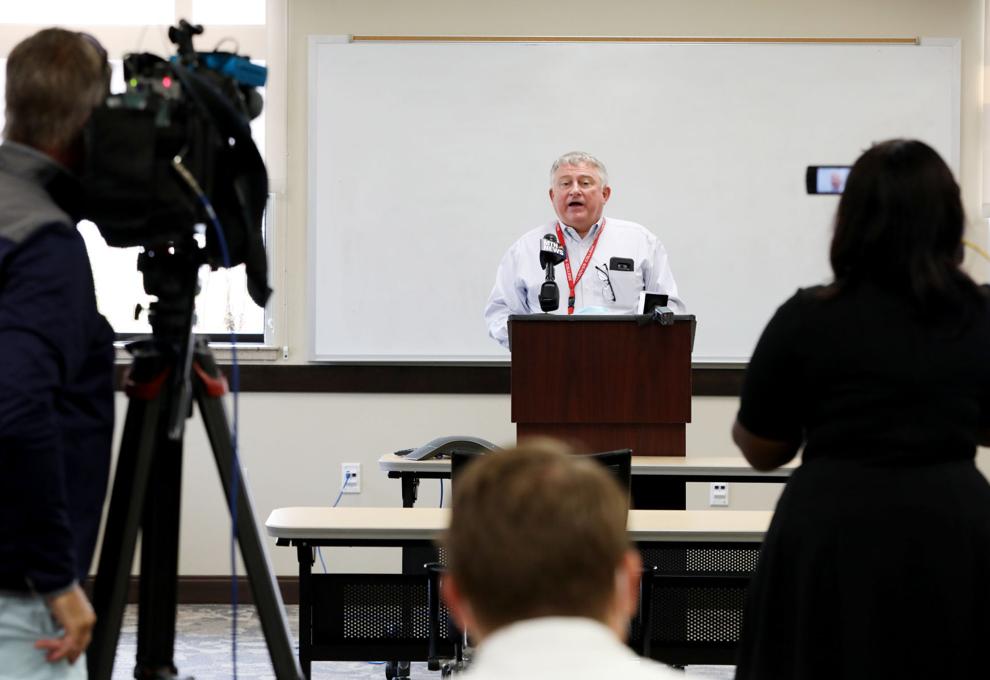 The increase in hospitalizations and a call to mask up or vaccinate in order to keep another surge at bay prompted the first public health update since April to discuss hospital preparedness and the Delta variant.
Hospitals have adequate supplies in terms of personal protective equipment and ventilators, but competition for travelling staff has heightened concerns for day-to-day management of the virus.
St. Vincent Healthcare has admitted 89 COVID-19 patients since June 1 into a hospital already seeing higher than normal volumes, said St. V's Chief Medical Officer Dr. Michael Bush during Wednesday's press conference. As of Wednesday, 16 COVID-19 patients were being treated at the hospital. Over the next month, Bush expects that to double.
With an average nine-day hospital stay for unvaccinated patients, an average four-day stay for breakthrough cases and low vaccination rates in the state, Bush anticipates staffing challenges to come.
"We've been working our health care providers hard for a long period of time, through our surge last fall, and then as we came out of that surge the backlog of cases that started coming in," Bush said.
Last year, surges occurred in a stair-step fashion, allowing resources to be moved around the county, but this year, with the Delta variant, the whole nation is competing for traveling staff, Bush said.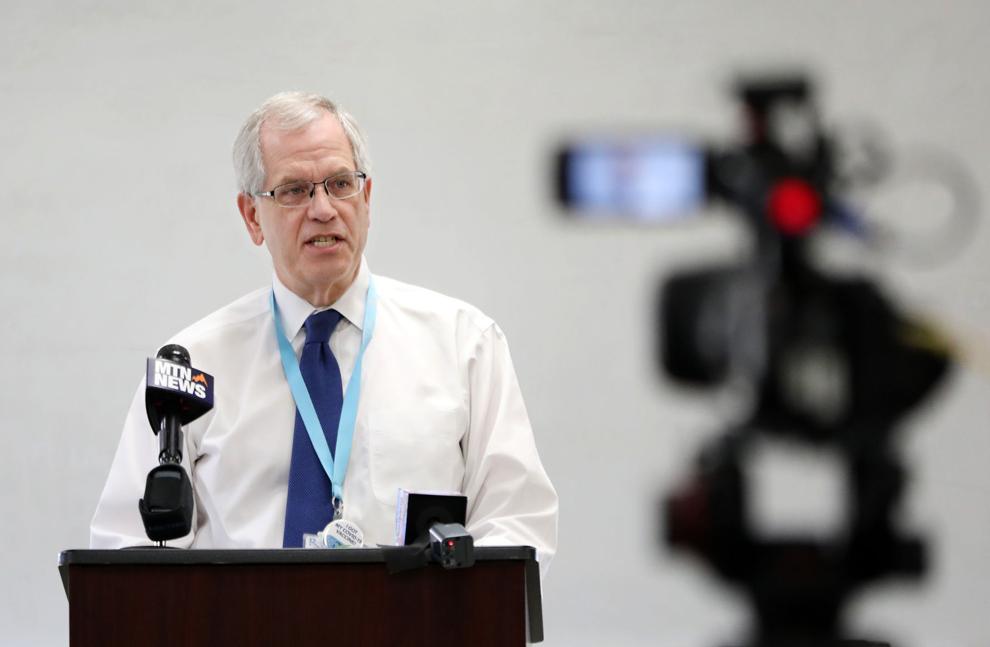 Public Health Officer John Felton on Wednesday also announced a change in masking policy at RiverStone Health to align with recommendations from the Centers of Disease Control and Prevention. Both vaccinated and unvaccinated visitors will be required to mask up at the facility.
The measures are meant to stop the spread of the Delta variant, now the prominent variant in Montana, and thus prevent further variants to appear.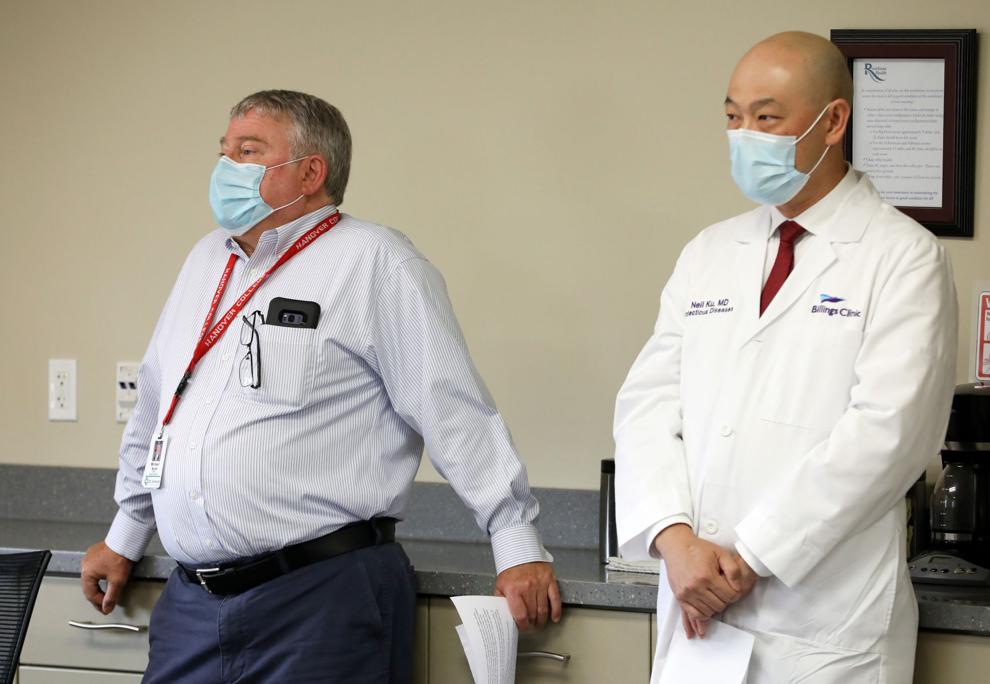 In order for a virus to mutate, it must continue to infect cells, said Billings Clinic infectious disease specialist Dr. Neil Ku. The concern is that new mutations of the virus will be resistant to the vaccine or the treatment strategies currently used in the hospitals.
The Delta variant is much more transmissible that the original or Alpha variant.
Every person infected with the Delta variant can potentially infect five to eight others. Those with the original variant may infect about 2.5 people. A shortened incubation period also means the Delta cases are more serious, making vaccination, masking and social distancing critical to stop the spread.
Ku also encouraged those who have had COVID to still get the jab, as antibodies from infection alone only provides protection for about 90 days and has little effect against the Delta variant.
"I want the community to stick through this," Cole, the ICU nurse, said. And for those who don't utilize the preventative tools, "I hope they don't get COVID and learn the hard way. It can be life changing."