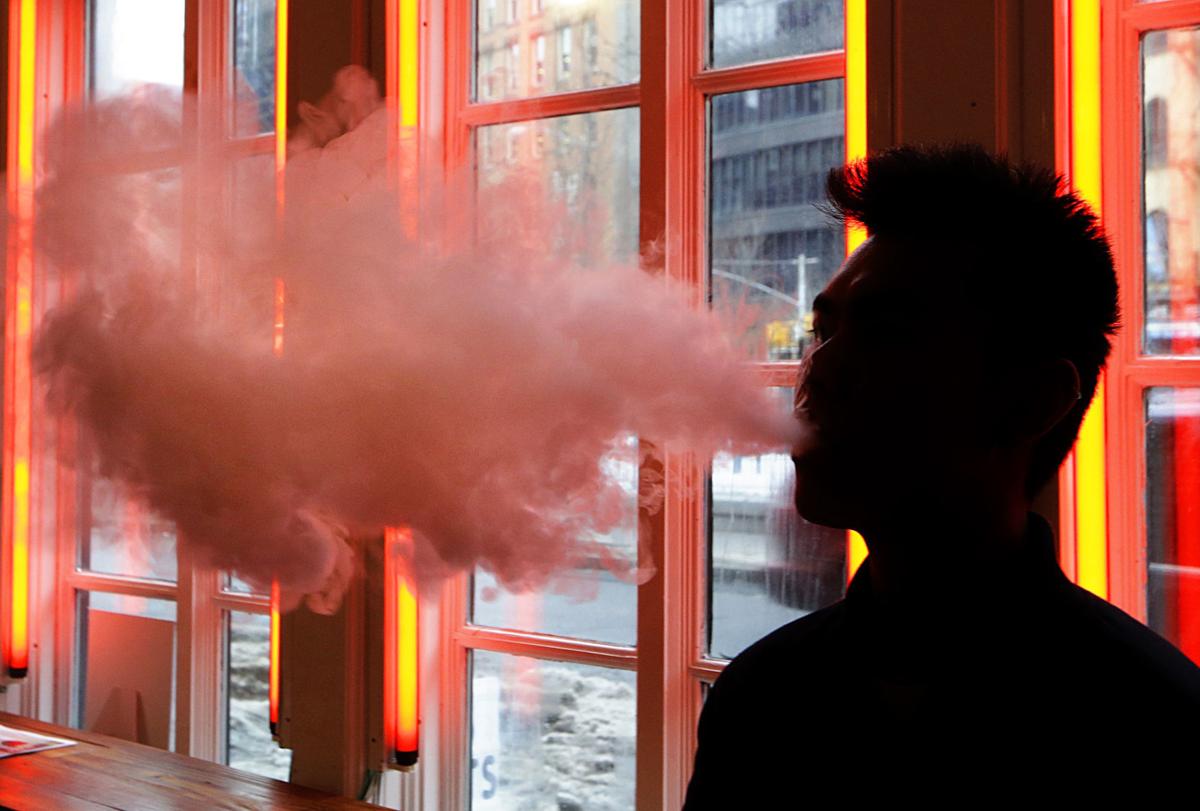 Montana health officials are reporting the state's first case of a vaping-related illness, like those that have plagued states around the nation. 
A Yellowstone County resident with a history of vaping nicotine and THC was hospitalized in August, according to a press release from the Department of Health and Human Services and RiverStone Health. 
Vaping has been linked to severe lung disease in more than 500 cases reported in 38 states. Eight people have died. 
The Yellowstone County resident, who is between 30 and 40 years old, is now recovering at home, according to the press release. 
Patients reported using e-cigarette products in the weeks and months before falling ill, according to the Centers for Disease Control. Symptoms include coughing, shortness of breath, chest pain and fatigue. 
Both Wyoming and North Dakota previously reported cases of vaping-related illness. 
The CDC and DPHHS are recommending people not use any type of e-cigarette. No single product or substance has been consistently associated with the illnesses, according to the press release. 
"I urge Montanans to refrain from using e-cigarettes, considering the existing unknown health consequences," State Medical Officer Dr. Greg Holzman said in the press release. "If you're having difficulties quitting these highly addictive nicotine products, contact your health care provider or the Montana Tobacco Quit Line."
Vaping has exploded in popularity, especially among young people. According to the Montana Youth Risk Behavior Survey, 58% of students tried a vaping product, up from about 46% in 2017. More than 8% of students used a vaping product daily, up from about 2% in 2017. 
The trend is erasing gains made against cigarette use. Almost 32% of students smoked a cigarette or used a vaping product; that's fewer than in 2015, but more than in 2017. 
RiverStone CEO John Felton thanked the Yellowstone County patient for cooperating with the investigation. 
"In order to solve what is causing these illnesses, it's imperative that people impacted cooperate with the investigation so that accurate information can be gathered," he said in the press release. "These investigative efforts are happening around the country, and we appreciate those in Montana who are assisting."
Get local news delivered to your inbox!
Subscribe to our Daily Headlines newsletter.