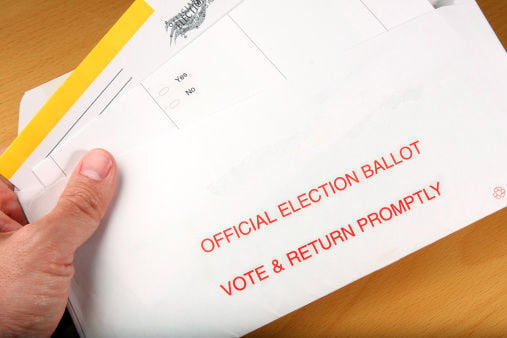 Voters wondering about the fate of the ballots they'll be mailing in for November's general election need not fret. The Montana Secretary of State's My Voter Page includes a page that reports on the status of individual mail-in ballots. 
Yellowstone County opted last month to hold November's presidential election completely by mail. However, residents wishing to vote in person can still do so; the county election office will be open to in-person voting beginning Oct. 2.
For everyone else, ballots will show up in the mail. The elections office will send them out starting Oct. 9. 
Bret Rutherford, Yellowstone County elections administrator, points them to the state's My Voter Page, a one-stop online portal that lets visitors see if they're registered to vote, what mailing address they have on file, the status of their mail-in ballot and directions to their county elections office. 
The site is run by the state's Secretary of State office, and it uses a voter's first and last name and date of birth to find the information. 
Voters worried about their ballot should make sure they've signed the appropriate line on the mailing envelope and get it in the mail as soon as possible, Rutherford says.
Mail-in ballots are sent to voters with two return envelopes — one for the ballot itself to ensure secrecy and another in which the sealed ballot is placed to be mailed back to the elections office. 
News from Pennsylvania that ballots returned without their secrecy envelope may not be counted isn't an issue for Montanans, Rutherford said. 
"Absentee (or) mail ballots must be returned in a signed signature envelope but (they) can still be counted if the signature matches and the secrecy envelope is not used," he said.
Get local news delivered to your inbox!
Subscribe to our Daily Headlines newsletter.