After dropping 6 inches on Billings Wednesday, snow was expected to taper off overnight and through Thursday morning, with warmer temperatures for the area expected later in the week.
Another inch of snow was expected to fall overnight Wednesday and into Thursday morning in Billings. The cold front bringing the snow traveled from northwest Montana, and through Yellowstone County, now traveling to southeast Montana, said Kurt Hooley, meteorologist with the National Weather Service in Billings.
As of 6 p.m. Wednesday night, about 2 to 13 inches fell over Yellowstone County. About 10 inches of snow was reported in Lockwood, while 2 inches was reported near Pryor. Areas like Mystic Lake west of Red Lodge and McLeod south of Big Timber saw 13 to 16 inches.
Billings saw about 4 to 6 inches total.
Until the weather warms, lows during the next few days will be below freezing and roads are expected to be icy, Hooley said.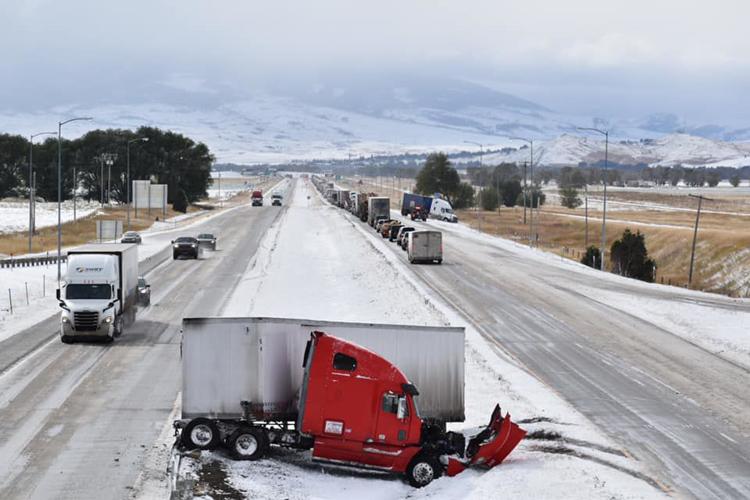 The high in Billings Wednesday was in the mid-20s, with a low of 16 expected overnight. The low is expected to match a record low of 16 set in 2009.
"We might even break that record," Hooley said.
Drier conditions are expected for the weekend, but low temperatures remain below freezing. A high of 28 is expected for Thursday, Friday will see a high of 35, and a high in the low 40s is expected over the weekend.
Early next week will see temperatures in the upper 40s. No more snow is expected for the Billings area during the weekend and early next week.
Road conditions throughout the state still remained wet, slushy and icy as of 7:30 p.m. Wednesday, according to the Montana Department of Transportation. Roads stretching a few miles out of Billings, like I-94 and I-90, were still scattered with snow and ice.
A few road incidents occurred Wednesday, resulting in reduced lane traffic, road blockages or reduced speeds.
You have free articles remaining.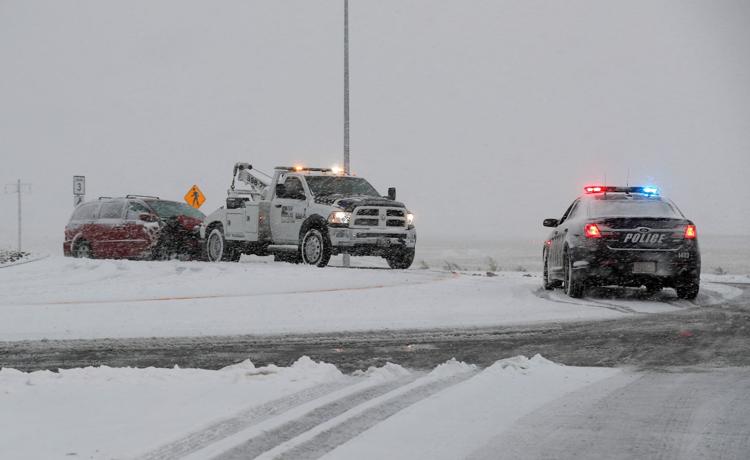 In Roosevelt County, a fatal crash occurred around 1:30 p.m. Wednesday on State Highway 16 near Culbertson. Two people were killed after their car swerved on the slushy roadway and hit another car head-on, Undersheriff John Summers said.
Those crashes piled up at about 10:35 a.m. Westbound traffic was encouraged to detour through Livingston, according to MDT.
The interstate in that area was covered in both snow and ice.
Traffic on Montana Highway 16 near Culbertson was reduced to single-lane traffic as of 6 p.m. Wednesday due to a car crash.
In Billings, drivers sliding on Zimmerman Trail led to the road's closure for several hours as police asked travelers to seek an alternate route as of about 7:35 a.m. Zimmerman Trail was closed the rest of the morning and reopened around 2 p.m., according to a tweet from BPD Sgt. Shane Winden.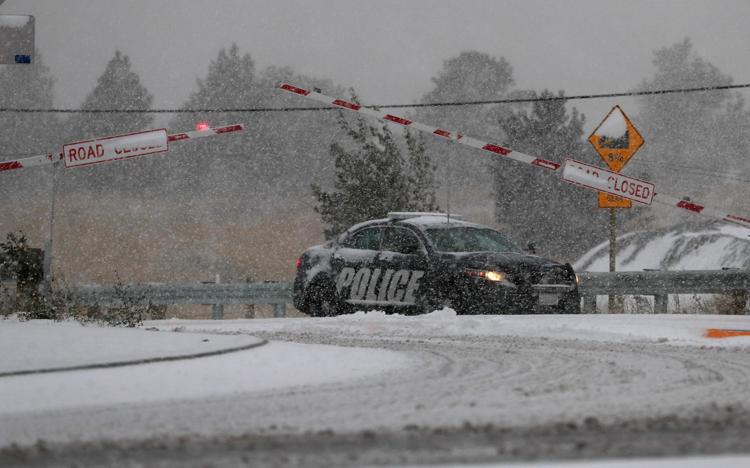 Around 5:30 p.m. Wednesday, a four-car pileup reduced traffic to one lane on Interstate 90 East between Billings and Lockwood and sent three people to the hospital.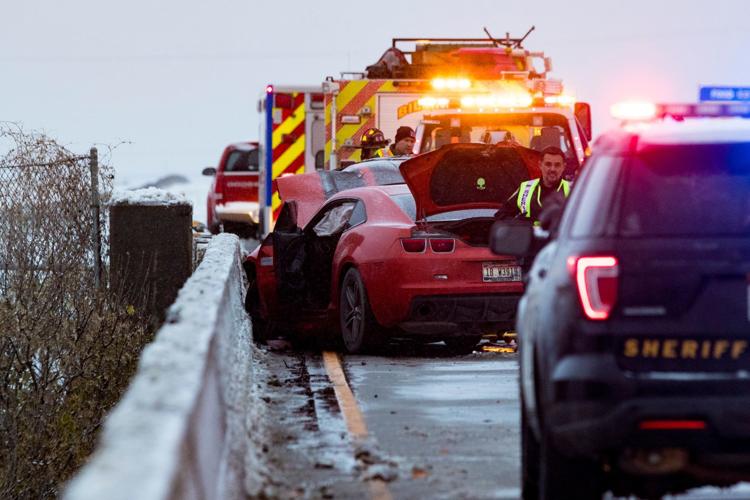 The wreck backed up traffic on Interstate 90 East between the 27th Street exit south of Billings to the Lockwood exit — more than two miles. Traffic was reduced to one lane for about an hour.