A closer look at the wife of Joe Biden and the wife of President Trump. Two very different presidential candidates supported by two very diffe…
WASHINGTON (AP) — Amy Coney Barrett was confirmed to the Supreme Court late Monday by a deeply divided Senate, with Republicans overpowering D…
WASHINGTON (AP) — President Donald Trump has his eye on hosting an election night party at his own hotel in the nation's capital.
Democratic Senate candidate Amy McGrath made her pitch to a statewide TV audience Monday night at a forum that took place as her Republican op…
CARSON CITY, Nev. (AP) — As the pandemic surges throughout the state, Nevada Gov. Steve Sisolak announced Monday that the initial supply of CO…
WASHINGTON (AP) — The confirmation of Amy Coney Barrett to the Supreme Court is the culmination of a decadeslong coordinated effort by a const…
LOS ANGELES (AP) — Fast-moving wildfires forced evacuation orders for more than 100,000 people and seriously injured two firefighters in South…
WASHINGTON (AP) — The Latest on the confirmation of Amy Coney Barrett to the Supreme Court (all times local):
WASHINGTON (AP) — The Supreme Court is siding with Republicans to prevent Wisconsin from counting mailed ballots that are received after Election Day.
WASHINGTON (AP) — Barrett, at White House, takes 1st of 2 oaths to join Supreme Court, will join bench after taking 2nd oath Tuesday.
BOSTON (AP) — Judge Juan Torruella, the first Puerto Rican to sit on a U.S. federal appeals court, died Monday at the age of 87, the Boston-ba…
ALLENTOWN, Pa. (AP) — President Donald Trump and Democratic rival Joe Biden zeroed in on the critical battleground of Pennsylvania on Monday, …
The success of the Los Angeles Lakers and Dodgers are bringing fans together in the LA area and that may be helping drive an uptick in coronav…
ROCHESTER, N.Y. (AP) — Rochester's former police chief is refusing to cooperate with a City Council probe of the response to Daniel Prude's de…
SALT LAKE CITY (AP) — The Salt Lake Tribune announced Monday it will stop printing a daily newspaper at the end of the year after nearly 150 y…
LITTLE ROCK, Ark. (AP) — Arkansas legislative leaders on Monday said they'll resume budget hearings but with new social distancing procedures …
SACRAMENTO, Calif. (AP) — California's process for imposing the death penalty "is now, and always has been, infected by racism," Gov. Gavin Ne…
Election Day is fast approaching. Take this quiz to test your knowledge of the presidency and presidential elections.
ARGO, Ala. (AP) — Two young girls in a pickup truck led police on a chase of at least 30 miles through metro Birmingham, Alabama authorities said.
OLYMPIA, Wash. (AP) — Elections officials in Washington on Monday touted security enhancements made over the years and the state's long histor…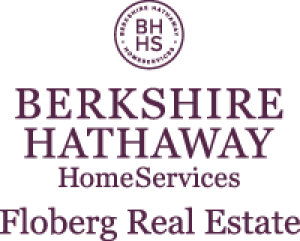 Susan B. Lovely - Berkshire Hathaway Home Services Floberg Real Estate
FRANKFORT, Ky. — Kentucky's governor is urging people in the state's counties hit hardest by the pandemic to take stricter steps to contain th…
BOISE, Idaho (AP) — Idaho Gov. Brad Little on Monday ordered a return to some restrictions to slow the spread of the coronavirus as intertwine…
The American Civil Liberties Union of Hawaii is among those suing the Honolulu Police Department, claiming that an officer targeted and harass…
The U.S. Senate confirmed Amy Coney Barrett to the Supreme Court as Republicans overpowered Democratic opposition to secure President Donald T…
WASHINGTON (AP) — Senate confirms Amy Coney Barrett as a Supreme Court justice, tipping balance of court just days before election.
MISSION, Kan. (AP) — Democratic U.S. Rep. Sharice Davids and Republican challenger Amanda Adkins on Monday sought to portray each other as too…
SYLVESTER, Ga. (AP) — The Georgia Bureau of Investigation is looking into why a south Georgia police officer shot and killed a man believed to…