CHICAGO (AP) — One of Chicago's bloodiest holiday weekends in memory ended with 17 people fatally shot, including a 7-year-old girl and a 14-y…
NEW YORK (AP) — A white woman walking her dog who called the police during a videotaped dispute with a Black man in Central Park was charged M…
Billionaire West Virginia Gov. Jim Justice's family businesses received at least $11.1 million from a federal rescue package meant to keep sma…
LANSING, Mich. (AP) — A company owned by a Michigan legislative leader received between $1 million and $2 million from a federal rescue progra…
SILVER SPRING, Md. (AP) — Uber has widened its reach in the fiercely competitive delivery market by acquiring Postmates in a $2.65 billion all…
12,260 of 12,260 precincts - 100 percent
Meet Kongonaphon kely, a pocket sized dinosaur forerunner that was smaller than your cellphone.
FARGO, N.D. (AP) — A judge on Monday ordered the Dakota Access pipeline shut down for additional environmental review more than three years af…
PHOENIX — The number of confirmed coronavirus cases in Arizona, which leads the U.S. in new cases per capita, has now surpassed 100,000. State…
MIAMI (AP) — Florida's biggest county ordered restaurants and gyms closed again Monday because of a rise in confirmed coronavirus cases and ho…
DAYTON, Ohio (AP) — The world's longest-surviving conjoined twins died July 4 at the age of 68.
NEW YORK (AP) — The Latest on the Treasury decision to identify hundreds of thousands of businesses that received funding through the Paycheck…
TOPEKA, Kan. (AP) — Kansas set another record Monday for its worst two-week spike in reported coronavirus cases since the pandemic began.
WASHINGTON (AP) — NASCAR's layered relationship with President Donald Trump took a sharp turn Monday when Trump blasted the series for banning…
The Trump administration on Monday formally authorized exports from a proposed Oregon natural-gas terminal, the first on the U.S. West Coast.
PARIS (AP) — French President Emmanuel Macron ousted his top security official Monday following protests over police brutality as part of a go…
NASHVILLE, Tenn. (AP) — Charlie Daniels, who went from being an in-demand session musician to a staple of Southern rock with his hit "Devil We…
NEW YORK (AP) — A white woman walking her dog who called the police during a videotaped dispute with a Black man in Central Park was charged M…
SIOUX FALLS, S.D. (AP) — Shortly after fireworks above Mount Rushmore disappeared into the night sky on Friday, South Dakota Gov. Kristi Noem …
ATLANTA (AP) — The shooting death of an 8-year-old girl in Atlanta prompted a $10,000 reward for information as authorities searched Monday fo…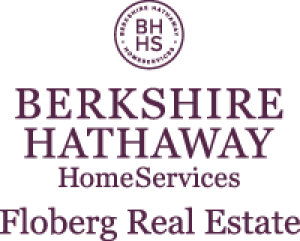 Susan B. Lovely - Berkshire Hathaway Home Services Floberg Real Estate
With our busy schedules and reliance on technology for entertainment, it's hard for little ones to get enough of the outdoor physical activity…
ANKARA, Turkey (AP) — The Turkish foreign minister on Monday called on the European Union to be an "honest broker" in disputes between Ankara …
VOLO, Ill. (AP) — In a story July 5, 2020, about an Illinois museum that will continue to display a car from the "Dukes of Hazzard" television…
NEW YORK (AP) — Prosecutor: White woman has been charged with falsely calling 911 on Black man in racist Central Park confrontation.
LANSING, Mich. (AP) — Organizers said Monday they will begin collecting voter signatures within days for a veto-proof measure that would repea…
MIAMI (AP) — Tropical Storm Edouard was moving Monday through the Atlantic Ocean away from the continental United States.