February was a month full of religious holidays and festivals for all manner of faith traditions, as captured by AP photographers around the globe.
LANSING, Mich. (AP) — Michigan's audits of the 2020 general election found that it was was secure and accurate, Secretary of State Jocelyn Ben…
LANSING, Mich. (AP) — Gov. Gretchen Whitmer on Tuesday announced the further loosening of Michigan's coronavirus restrictions, easing capacity…
YEREVAN, Armenia (AP) — Armenia's prime minister scored a political point Tuesday in his spat with the top military brass, advancing his motio…
ORLANDO, Fla. (AP) — A central Florida sheriff's deputy was suspended for nearly a month after a civil rights group asked for an investigation…
WASHINGTON (AP) — An independent ethics body says there is "substantial reason to believe" that Republican Rep. Steven Palazzo of Mississippi …
The Biden administration sanctioned seven mid- and senior-level Russian officials on Tuesday, along with more than a dozen businesses and othe…
NEW YORK (AP) — When Eddie Murphy made the original "Coming to America," he was, almost indisputably, the funniest man in America.
ATLANTA (AP) — Vernon Jordan, who rose from humble beginnings in the segregated South to become a champion of civil rights before reinventing …
TALLAHASSEE, Fla. (AP) — The Florida Legislature opened a 60-day session Tuesday that will take on the business of running the country's third…
WASHINGTON — The White House is announcing an increase in available coronavirus vaccines to 15.2 million doses a week, up from 14.5 million.
PRAGUE (AP) — Slovakia was thrown into a political crisis Tuesday over a secret deal to acquire Russia's Sputnik V coronavirus vaccine orchest…
SALEM, Mass. (AP) — A second panel from American artist Jacob Lawrence's sweeping series "Struggle: From the History of the American People" t…
SALT LAKE CITY (AP) — A Utah girl whose football skills won her fame online has lost her court bid to have school districts create football te…
CHARLOTTE, N.C. (AP) — President Joe Biden's nominee to run the federal consumer watchdog agency faced some hostile questioning from Republica…
WASHINGTON (AP) — Drugmaker Merck & Co. will help produce rival Johnson & Johnson's newly approved coronavirus vaccine in an effort to…
If you want to freshen up your kitchen, look no further than Grandma's old casserole dishes.
GROSSE POINTE PARK, Mich. (AP) — A prosecutor declined to file charges Tuesday against a suburban Detroit man who displayed a Ku Klux Klan fla…
MAIDUGURI, Nigeria (AP) — Jihadis linked to the Islamic State group attacked the northeastern Nigerian town of Dikwa and humanitarian posts th…
El CENTRO, Calif. (AP) — An SUV believed to be carrying 27 people crashed into a semitruck Tuesday on a Southern California highway, killing 1…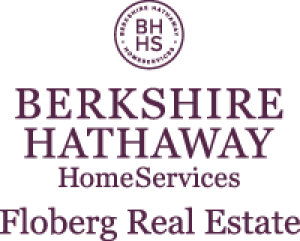 Susan B. Lovely - Berkshire Hathaway Home Services Floberg Real Estate
NEW YORK (AP) — Stocks are drifting lower in afternoon trading on Wall Street Tuesday, giving back some of their big gains from a day earlier.
MADISON, Wis. (AP) — Transgender athletes would be banned from participating in girls' and women's sports in Wisconsin from kindergarten throu…
WASHINGTON (AP) — Democrats sorted through lingering disagreements over emergency jobless benefits and other issues Tuesday and prepared to co…
WASHINGTON (AP) — President Joe Biden's choice to head the Securities and Exchange Commission told Congress on Tuesday that the agency should …
JUNEAU, Alaska (AP) — Alaska officials and authorities in the Canadian Province of British Columbia have announced they have completed and wil…
RAMALLAH, West Bank (AP) — Israel's spring of hope is unfolding alongside the Palestinians' winter of despair.
MESA, Ariz. (AP) — The third most populous city in Arizona has voted to approve a non-discrimination ordinance, joining other cities in the st…