Today is Friday, Jan. 8, 2021. Let's get caught up.
These headlines are in the news this morning: The U.S. Capitol Police confirms death of officer injured during pro-Trump riot; Trump says he'll leave Jan. 20 after talk of ouster; resignations piling up in Trump's final days in office.
Read on for these stories, other top headlines, celebrity birthdays and more.
---
Top stories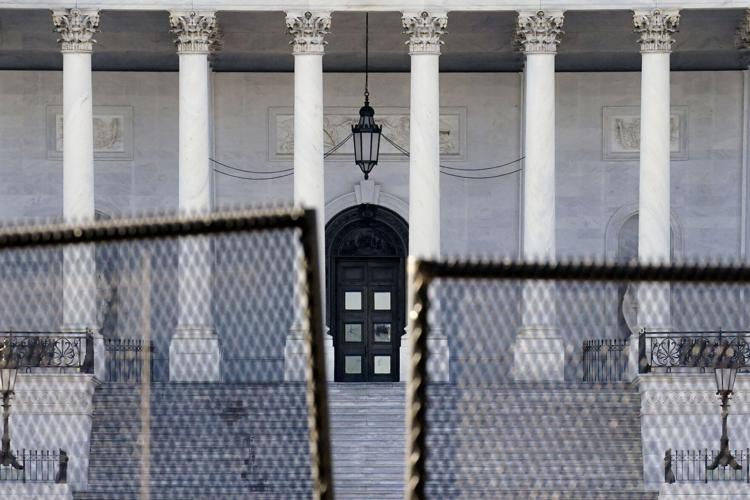 Capitol Police says officer dies after riots
The U.S. Capitol Police says an officer who was injured after responding to riots at the Capitol has died.
Officer Brian D. Sicknick died Thursday due to injuries sustained while on-duty, physically engaging with protesters at the U.S. Capitol, the statement said.
Supporters of President Donald Trump stormed the Capitol on Wednesday as Congress was tallying the Electoral College votes to confirm Democrat Joe Biden won the election. Sicknick returned to his division office and collapsed, the report said. He was taken to a hospital and later died. Read more: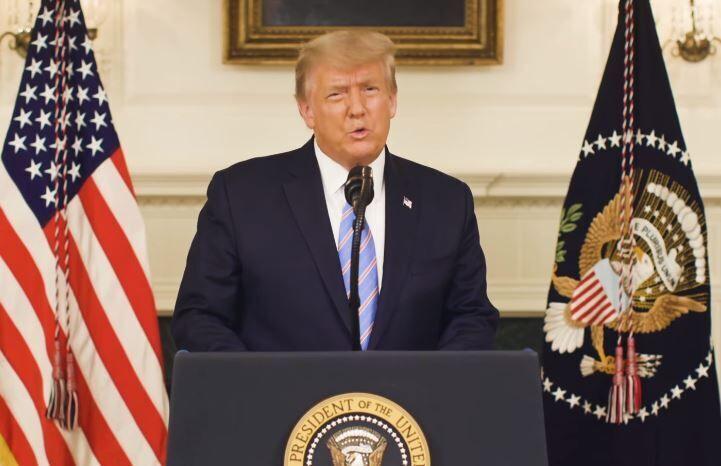 Trump finally faces reality — amid talk of early ouster
WASHINGTON (AP) — With 12 days left in his term, President Donald Trump has finally bent to reality amid growing talk of trying to force him out early, acknowledging he'll peacefully leave after Congress affirmed his defeat.
Trump led off a video from the White House Thursday by condemning the violence carried out in his name a day earlier at the Capitol. Then, for the first time on camera, he admitted his presidency would soon end — though he declined to mention President-elect Joe Biden by name or explicitly state he had lost.
"A new administration will be inaugurated on Jan. 20," Trump said in the video. "My focus now turns to ensuring a smooth, orderly and seamless transition of power. This moment calls for healing and reconciliation." Read more: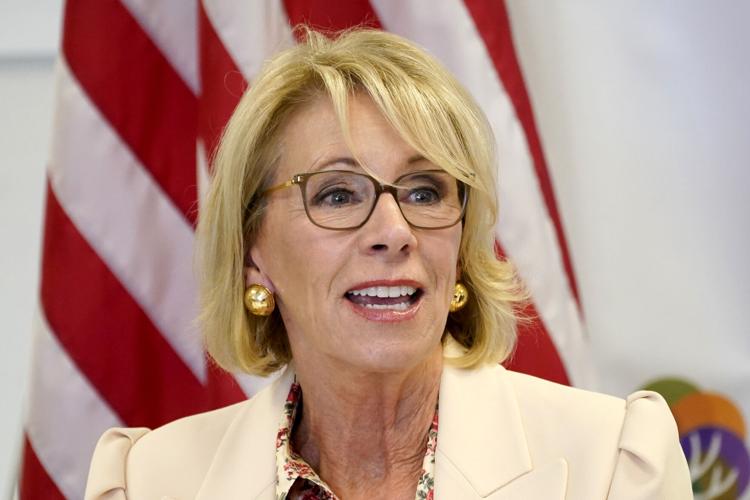 Stay or go? After Trump-fueled riot, aides debate early exit
WASHINGTON (AP) — A steady stream of Trump administration officials are beating an early path to the exits as a protest against the deadly siege of the U.S. Capitol this week even as others wrestling with the stay-or-go question conclude that they owe it to the public to see things through to the end.
Some of Trump's critics don't give those in the early-exit caucus much credit for walking away from their jobs with less than two weeks left in the administration, seeing it as little more than a face-saving effort.
"Nobody is fooled by these last-second, come-to-Jesus conversions," said Rick Wilson, co-founder of the Lincoln Project, a group of Republicans fiercely critical of Trump.
Trump's education and transportation secretaries, his acting chairman of the White House Council of Economic Advisers and deputy national security adviser are among at least nine senior administration officials who have announced their resignations since Wednesday's attack by Trump supporters on the Capitol. Read more:
Today's weather
Multiple weather systems are set to bring snowfall to parts of the South this weekend. CNN meteorologist Derek Van Dam has the forecast and which states will see inclement weather.
President-elect Joe Biden is set to introduce the governor of Rhode Island, the mayor of Boston and a small-business advocate from California as the newest members of his economic team.
Black leaders and organizers say the rioters' insurrection won't deter the momentum achieved after the hard-fought victories of Georgia Democrats Jon Ossoff and Raphael Warnock.
Republican Sen. Kelly Loeffler on Thursday conceded to Democrat Raphael Warnock in one of two Georgia Senate runoffs that will give control of the U.S. Senate to Democrats.
A planned book by Sen. Josh Hawley has been canceled by its publisher in the wake of the insurrection at the U.S. Capitol by a mob of pro-Trump supporters, a decision the Missouri Republican called "Orwellian" and vowed to fight in court.
Neil Sheehan, a reporter and Pulitzer Prize-winning author who broke the story of the Pentagon Papers for The New York Times and who chronicled the deception at the heart of the Vietnam War in his epic book about the conflict, died Thursday. He was 84.
Israel has postponed the next hearing in Prime Minister Benjamin Netanyahu's corruption trial because of a tightened coronavirus lockdown that began Friday.
Click on the links below for full versions of these stories and scroll further for trending stories, a look at today in history and celebrity birthdays.
Image of the day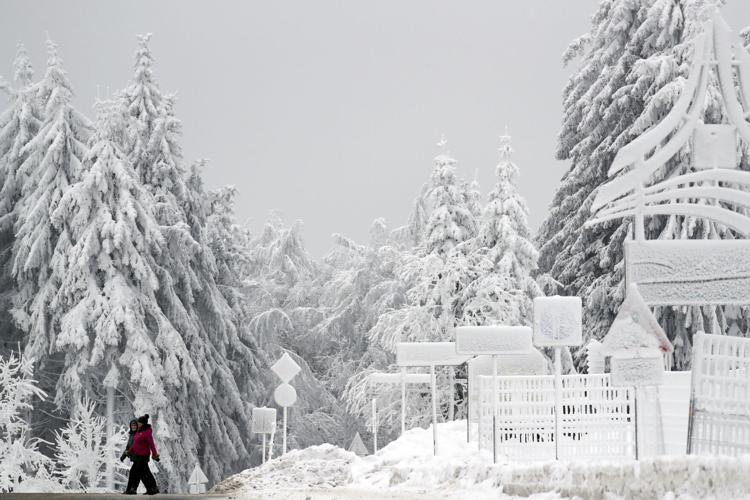 On this date
In 2011, U.S. Rep. Gabrielle Giffords, D-Ariz., was shot and wounded when a gunman opened fire as the congresswoman met with constituents in T…
Here's a look back at sports happenings on this date in history, Jan. 8.
Happy birthday to ...