KEYSTONE, S.D. (AP) — President Donald Trump planned a fiery Mount Rushmore speech Friday night including denunciations of protesters he says …
AURORA, Colo. (AP) — Three officers were fired Friday over photos showing police reenact a chokehold used on Elijah McClain, a 23-year-old Bla…
KEYSTONE, S.D. (AP) — The Latest on President Donald Trump's July Fourth celebration at Mount Rushmore (all times local):
KNOXVILLE, Tenn. (AP) — Knox County and Shelby County on Friday joined Nashville and Memphis in requiring people to wear face masks in many pu…
TOPEKA, Kan. (AP) — Kansas reported another big increase in confirmed coronavirus cases Friday, capping its worst two-week spike since the pan…
12,242 of 12,260 precincts - 99 percent
HONOLULU (AP) — A U.S. judge will not stop Hawaii from enforcing a quarantine on arriving travelers, saying in a ruling that the emergency man…
WASHINGTON (AP) — Guest lineups for the Sunday news shows:
RIO RANCHO, N.M. (AP) — About 150 preachers, rabbis and imams are promising to invoke Black abolitionist Frederick Douglass on July 4th as the…
HARRISBURG, Pa. (AP) — Gov. Tom Wolf's more expansive mask order issued this week as the coronavirus shows new signs of life in Pennsylvania a…
AUSTIN, Texas (AP) — As Texas began mandating face coverings Friday on the orders of Republican Gov. Greg Abbott, his party charged ahead with…
INDIANAPOLIS (AP) — Many a fan is quick to insist they do not like politics in their sports — no kneeling, no raised fists, no T-shirt message…
LAS VEGAS (AP) — President Donald Trump's reelection campaign in Nevada has returned to in-person campaigning after moving to an online-only o…
SANTA FE, N.M. (AP) — New Mexico's Health Secretary Kathyleen Kunkel on Friday announced her intention to retire once the current wave of coro…
COLORADO SPRINGS, Colo. (AP) — An African American man was nominated for the first time to lead the U.S. Air Force Academy in Colorado Springs…
LOS ANGELES (AP) — California headed into the Fourth of July weekend Friday under classic sunny summer skies and new health orders that tempor…
WASHINGTON (AP) — President Donald Trump's July Fourth celebration will feature an extensive U.S. military air show over Washington, D.C., but…
PHOENIX (AP) — Arizona voters are likely to see four voter initiatives on their November ballot, although all four must first survive a review…
DENVER (AP) — Police: 1 of the officers who stopped Elijah McClain is fired over photos reenacting chokehold used before his death.
MINNEAPOLIS (AP) — The number of Minnesotans receiving intensive care for COVID-19 has jumped by nine, health officials reported Friday, marki…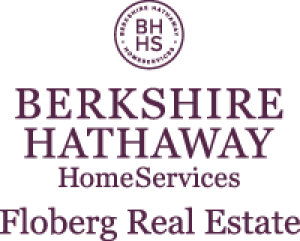 Susan B. Lovely - Berkshire Hathaway Home Services Floberg Real Estate
WASHINGTON (AP) — The Washington Redskins began a "thorough review" of their name Friday, a significant step toward moving on from what expert…
PARIS (AP) — A special French court ordered an investigation Friday of three current or former government ministers over their handling of the…
DENVER (AP) — Police say photos they were investigating show officers reenacting chokehold used on Elijah McClain before he died.
YEREVAN, Armenia (AP) — Armenian police showed up Friday at the offices of two independent television stations critical of the government to c…
COLUMBUS, Ohio (AP) — The number of prison inmates testing positive for the coronavirus soared well past the 50,000 mark last month, as recent…
ROME (AP) — Six migrants aboard a rescue ship in the Mediterranean Sea tried to kill themselves and others have gotten into fights and threate…
SALT LAKE CITY (AP) — A Republican voted out of office in a primary after coming out as gay in conservative Utah says a backlash during the ca…