Today is Wednesday, April 29, 2020. Let's get caught up.
These non-virus headlines are in the news this morning: 'Slumdog Millionaire' star and Bollywood icon Irrfan Khan has died; Rep. Justin Amash exploring run for White House as Libertarian; and 'Trolls' facing ire of theaters.
Read on for these stories and more.
---
Top stories
Irrfan Khan, of 'Slumdog Millionaire,' 'Life of Pi,' dies
Irrfan Khan, a veteran character actor in Bollywood movies and one of India's best-known exports to Hollywood, has died. He was 54.
Khan played the police inspector in "Slumdog Millionaire" and the park executive Masrani in "Jurassic World." He also appeared in "The Amazing Spider-Man" and the adventure fantasy "Life of Pi."
Khan died Wednesday after being admitted to Mumbai's Kokilaben Dhirubhai Ambani hospital with a colon infection. Read the full story here: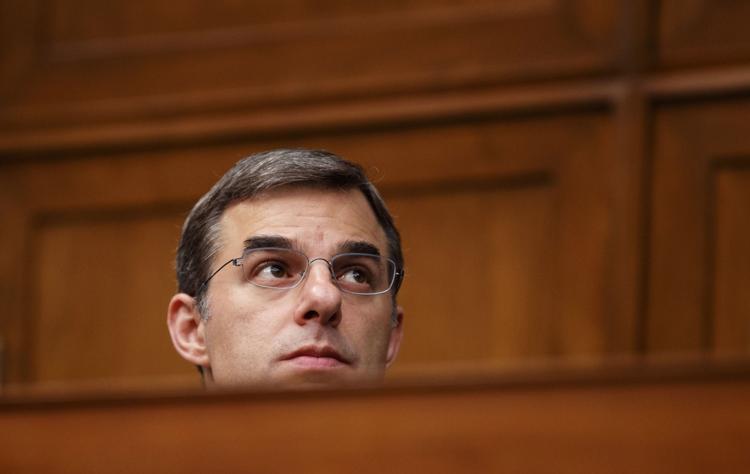 Rep. Amash exploring 2020 run for Libertarian nomination
Rep. Justin Amash of Michigan said Tuesday that he is launching an exploratory committee for the 2020 Libertarian Party's presidential nomination.
The Republican-turned-independent said on Twitter that the U.S. was ready for new leadership. He also posted a link to a new campaign website.
Amash announced last July that he was leaving the Republican Party, saying he had become disenchanted with partisan politics and "frightened by what I see from it." He drew ire from President Donald Trump and fellow Republicans when he said the president had engaged in impeachable conduct as described in special counsel Robert Mueller's report on ties between Trump's 2016 campaign and Russia. Read the full story here:
'Trolls' went straight to homes. Movie theaters are fuming.
The most controversial movie of the year is ... "Trolls World Tour"?
As innocuous as the rainbow-colored, music-blaring animated movie may seem, the digital release of the "Trolls" sequel has caused a storm to course through the movie industry. Just as the pandemic worsened and movie theaters were shuttering, Universal Pictures shifted the film's release to video on demand, leading a charge straight through the theatrical window.
Universal calls the "Trolls World Tour" digital release a success and suggests it may be the beginning of a sea change in how movies are released. Theater owners strenuously disagree. AMC Theaters, the largest chain in the United States, is signaling an all-out war, saying it will no longer show Universal movies. Read the full story here:
Joe Biden won Ohio's presidential primary Tuesday, clinching a contest that was less about the Democratic nomination and more about how states can conduct elections in the era of the coronavirus. The primary was the first major test of statewide elections via mail amid an outbreak.
Hillary Clinton, the first woman to become a major party's presidential nominee, endorsed Joe Biden's White House bid on Tuesday, continuing Democrats' efforts to coalesce around the former vice president as he takes on President Donald Trump.
British Prime Minister Boris Johnson and his partner Carrie Symonds announced the birth of a son on Wednesday, just two days after Johnson returned to work following hospitalization for the coronavirus.
Extended security and body-cam video released Tuesday shows Chicago police shooting an unarmed short-order cook at the foot of a subway escalator and then again with his back turned to officers after they tried to stop him for violating a city ordinance by walking from one train car to another.
Activists and former detainees described to The Associated Press a network of secret detention facilities in Yemen where women are tortured and sometimes raped. Taiz Street, a main avenue in Sanaa, is dotted with several of them, hidden inside private villas and the school where al-Huri was held.
Movies that debuted on a streaming service without a theatrical run will be eligible for the Oscars, but only for this year. The Academy of Motion Pictures Arts and Sciences on Tuesday announced the change for the 93rd Academy Awards.
Major League Baseball is exploring various options that could allow the season to start if the medical situation allows, including a plan in which the 30 teams might be split into three regional divisions.