LOS ANGELES — "That '70s Show" actor Danny Masterson was charged with the rapes of three women in the early 2000s, Los Angeles prosecutors said Wednesday, the culmination of a three-year investigation that resulted in a rare arrest of a famous Hollywood figure in the #MeToo era.
The three counts of rape by force or fear come after a three-year investigation of the 44-year-old Masterson. The charges were filed and an arrest warrant issued Tuesday. Masterson was taken into custody late Wednesday morning, jail records showed. He was being held on $3.3 million bail and is scheduled to be arraigned on Sept. 18.
Masterson's attorney Tom Mesereau said his client is innocent, and "we're confident that he will be exonerated when all the evidence finally comes to light and witnesses have the opportunity to testify."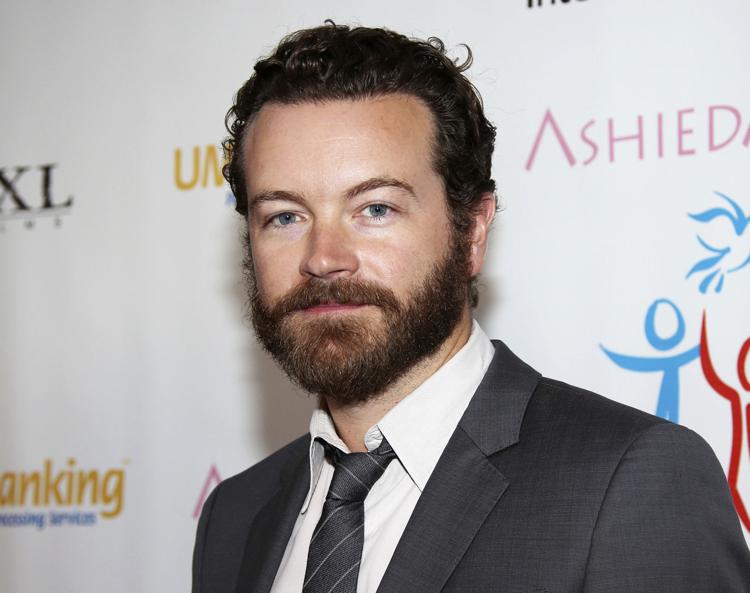 Prosecutors allege that Masterson raped a 23-year-old woman sometime in 2001, a 28-year-old woman in April of 2003, and a 23-year-old woman he had invited to his Hollywood Hills home between October and December of 2003.
If convicted, he could face up to 45 years in prison.
Prosecutors declined to file charges in two other Masterson cases that police had investigated, one because of insufficient evidence and the other because the statute of limitations had expired.
Masterson has been married to actor and model Bijou Phillips since 2011.
"Obviously, Mr. Masterson and his wife are in complete shock considering that these nearly 20-year old allegations are suddenly resulting in charges being filed, but they and their family are comforted knowing that ultimately the truth will come out," said Mesereau, who has previously represented Michael Jackson and Bill Cosby in their trials for sexual crimes.
"The people who know Mr. Masterson know his character and know the allegations to be false."
The women, whose names were not made public, issued a statement through their attorneys saying they have suffered "harassment, embarrassment and re-victimization" since they began cooperating with authorities.
"We are thankful that the Los Angeles County District Attorney's office is finally seeking criminal justice against Masterson," the statement said. "We are confident that the truth will be known and hope that the charges filed today are the first steps in this long journey of healing, justice, and holding those that victimized us accountable."
The alleged rapes came at the height of Masterson's fame as he starred on the retro sitcom "That '70s Show" alongside Ashton Kutcher, Mila Kunis and Topher Grace. The series ran on Fox TV from 1998 to 2006 and has had a long afterlife in reruns.
Here are photos of Masterson over the years:
AP Television Writer Lynn Elber contributed to this report.
Be the first to know
Get local news delivered to your inbox!