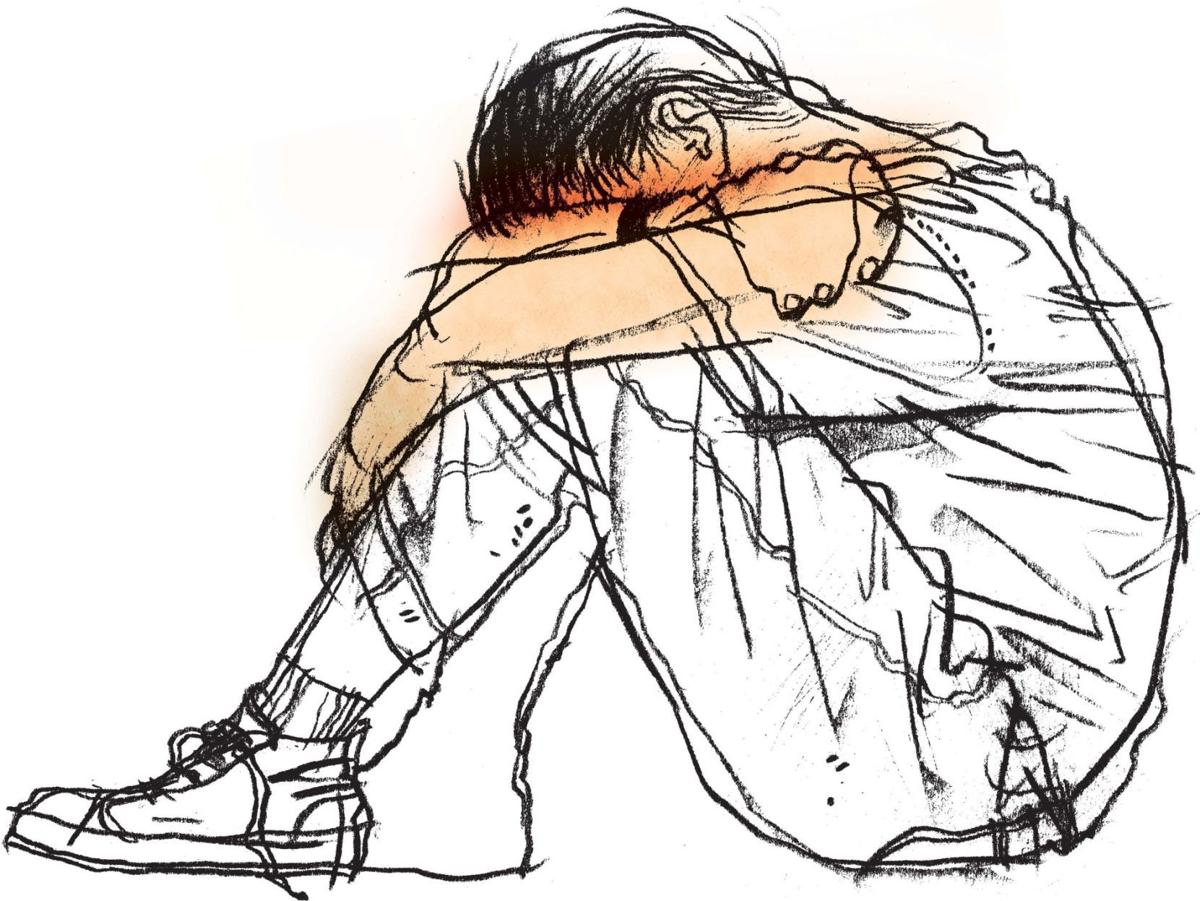 Billings Clinic sees four youth in crisis in its emergency department on an average day. Most don't belong in the hospital. Their parents bring them in because they don't know what else to do.
The Yellowstone Youth Crisis Network is working on alternatives.
The network is a partnership of more than a dozen organizations that share a commitment to the well-being of children. This Yellowstone County partnership received a $214,000 state grant — one of five approved statewide to pilot new ideas for better children's mental health care.
"Wouldn't it be cool if we could get ahead of these crises?" asks Dr. Eric Arzubi, a child and adolescent psychiatrist at Billings Clinic. "We have to play offense and get ahead of this by going out into the community."
Arzubi is a member of the YYNC steering committee and a strong proponent of prevention. If a child or adolescent doesn't need to be hospitalized, she shouldn't be, he said. The network will help find appropriate care outside of the hospital. Sometimes, that care might be a short-term placement in a group home operated by Youth Dynamics or Montana Community Services.
"There's no wrong door," Arzubi said. "With everybody in the network, it doesn't matter where you show up, we're all in this together."
"Most mental health service to children in the United States is delivered in school buildings," Arzubi noted, praising Billings Public Schools for stepping up mental health care. The district recently hired two professional counselors who will split their time between the four middle schools, Superintendent Terry Bouck said.
The district is hiring up to three more mental health professionals to work in the high schools under supervision of Rimrock Foundation, which already provides licensed addiction counselors. The new school positions aren't funded by the YYCN grant, but the hope is these professionals can work more effectively by tapping the network for referrals and resources students need.
You have free articles remaining.
Impetus for enhancing mental health services came in part from the Youth Risk Behavioral Survey that shows an alarming number of students say they have contemplated or attempted suicide, Bouck said. Montana has the nation's highest suicide rate overall.
"We're trying to provide a safety net," Bouck said.
The school district will provide office space at Lincoln Education Center for the new network coordinator. That coordinator will work directly with youth and families who need help and connect them to the services they need, according to Jani McCall, who helped launch the network. The coordinator also will be responsible for communicating with network partners and building collaboration.
The importance of documenting how well this works can't be overstated. Lawmakers who supported the pilot will want to see results.
More importantly, we need to learn what works for our kids. Will new efforts in early intervention reduce hospital admissions? Will better availability of outpatient services allow hospitalized youth to be discharged sooner? If parents know what community services are available, will they seek less expensive help than the emergency department?
The YYCN is continuing because of House Bill 47, sponsored by Rep. Carolyn Pease-Lopez, D-Billings. It was the only bill last session specifically for children's care in a package aimed at improving Montana's community mental health systems. The Interim Committee on Children and Families proposed funding up to six pilot projects that would split $1.2 million. The plan won overwhelming support in the legislature and Gov. Steve Bullock's signature.
In September, Billings Clinic emergency department saw 118 youth psychiatric patients and admitted 73 to the youth inpatient psychiatric unit. They stayed an average of seven days. That doesn't include youth psychiatric partial hospitalization (a weekday program) that usually runs near its 25-kid capacity.
Billings is fortunate to have the most comprehensive array of children's services in the state. But there are still barriers to access — stigma, cost and simply not knowing what help is in the community. The system must work better for the sake of children, families and taxpayers.
The YYCN has great potential to become a model for better community care.
But first, the network must prove limited resources stretch farther when many good partners work together.