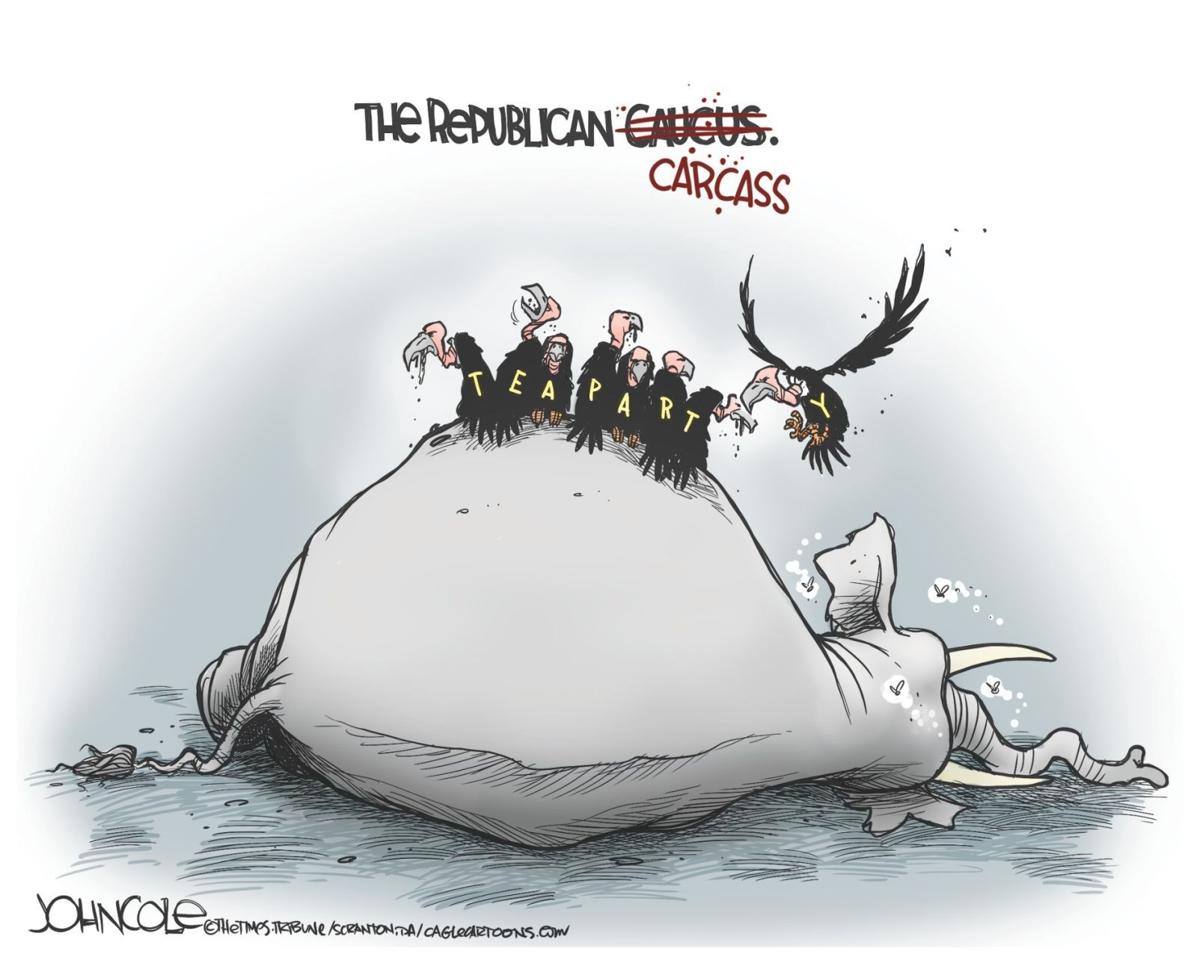 On Oct. 29, the Highway Trust Fund runs out of money, risking transportation safety nationwide.
On Nov. 3, the United States hits its statutory debt ceiling and can no longer borrow to cover expenses of carrying out our laws.
On Dec. 11, the 60-day spending bill expires, leaving the U.S. government without a budget and at risk for shutdown.
Congress has kicked those cans down the road so many times that our nation's finances are adrift and our future less certain. There can be no more delays. The U.S. House, Senate and President Barack Obama have to agree on a budget for the remaining 10 months of the fiscal year. The legislative and executive branches must enact a multiyear highway law that allows Montana and the other 49 states to plan the projects that will keep people and products moving safely across our great nation. Congress cannot allow the United States to default on its obligations.
"It will affect every single American, and we cannot afford to let that happen," Sen. Jon Tester, D-Mont., said of the looming debt ceiling. "Credit markets could freeze, the value of the dollar could plummet, interest rates could skyrocket and we could face a financial crisis and recession like we saw in 2008."
Those three ominous deadlines are Tester's "to do list," along with renewal of Land and Water Conservation Fund, Perkins student loan program and the Export-Import Bank. Those three programs expired for lack of congressional action.
You have free articles remaining.
The conservation fund lapse is particularly perplexing. Tester, along with Sen. Steve Daines and Rep. Ryan Zinke, all support permanent reauthorization of this longstanding program that uses some federal off-shore oil royalties to pay for conservation projects in every state. The Gazette hears regularly from readers imploring the delegation to get their colleagues on board with the Land and Water Conservation Fund.
Some so-called conservatives have marked the Export Import Bank for elimination. They say it is unnecessary government interference in the market that tends to benefit the biggest U.S. exporters. But the Ex-Im Bank actually makes money for the government by collecting repayment of loans that facilitate foreign purchase of American made goods. A strong export market is good for America.
After a week of vacation for Columbus Day, members of Congress should have gotten right to work on this checklist and other pressing public business. But instead, lawmakers returned to the continuing saga the House without a top leader.
Immediately after Rep. Paul Ryan, R-Wis., told his caucus that he would accept the speaker's job — if the entire GOP House caucus would unite to support him — some conservatives balked. But a majority of the Freedom Caucus, about three dozens members whose dissent drove out John Boehner and discouraged Kevin McCarthy, agreed to support Ryan, clearing the way for his election.
Zinke, who previously announced that he would run for speaker, announced his support for Ryan early Wednesday.
"I'm all in for Paul Ryan for speaker of the House," Zinke said, calling Ryan, "a leader who has proven his dedication to conservative values."
The new speaker's first task will be to lead the House in finding ways to keep the U.S. government working.
With a transportation law that builds up our country.
With a permanent Land and Water Conservation Fund.
Without default.
Without shutdown.
Don't come home for Thanksgiving till those jobs are complete.