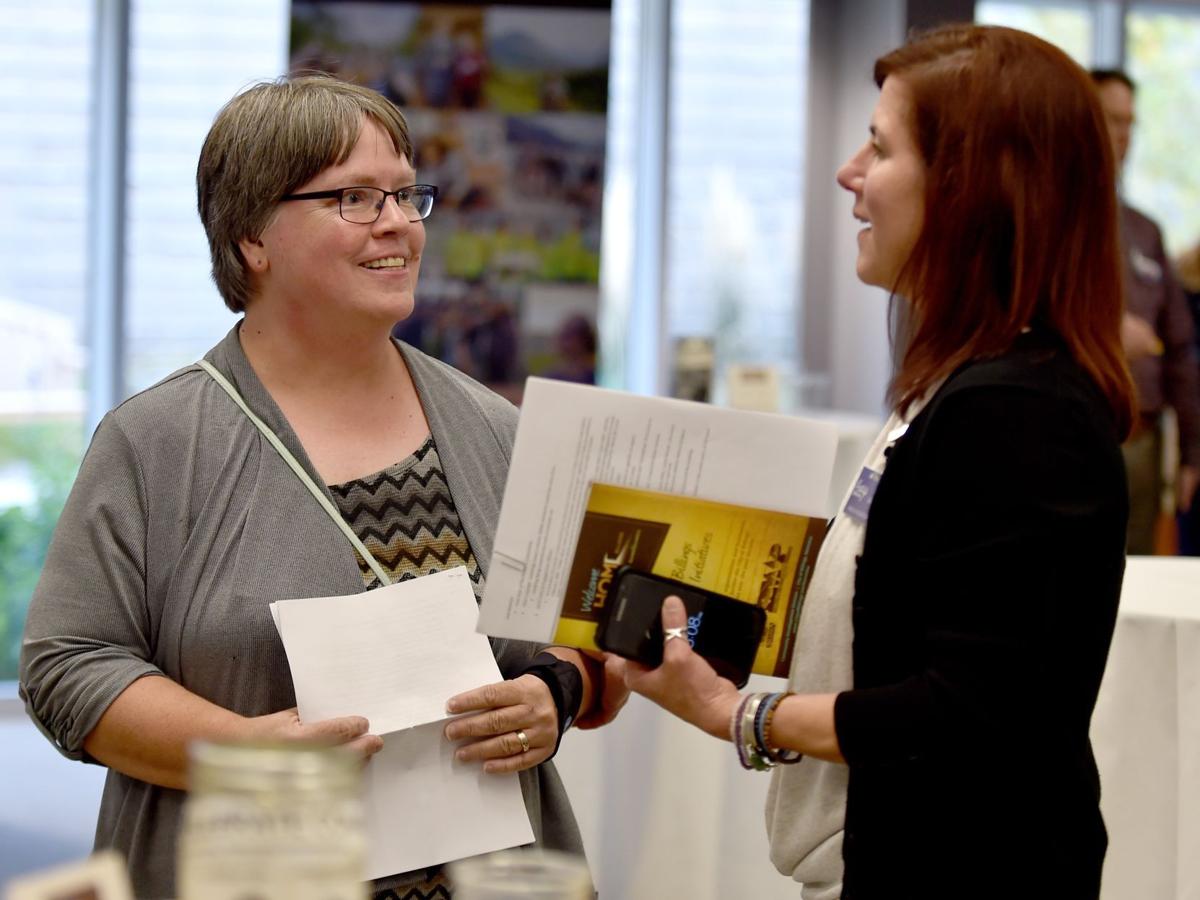 Ten years ago, Billings nonprofit agencies, business and local government leaders recognized that Montana's largest city needed to do a better job of helping homeless people and preventing people from becoming homeless in the first place.
That was the impetus for the Mayor's Committee on Homelessness, which brought together dozens of Billings people to forge a plan. With federal funding awarded by the state of Montana, Billings became a pilot project that has succeeded in spurring community action here while also sharing information to help communities across the country tackle homelessness.
One of the early benefits was simply bringing helpers together. Sitting around a big conference table on the dingy third floor of the old public library, people learned what services other organizations offered. Those revelations helped improve coordination of services and planning to fill gaps.
Local faith organizations have always reached out to the poor, but the Mayor's Committee brought them into a broader discussion on community homelessness. Churches and spiritual leaders have become important partners in this community effort. Other committee-inspired projects include:
The Billings Home Center, which provides education for renters, landlords and first-time home buyers.
Billings Community Connect, an annual one-day event bringing dozens of service providers all to one location helping link people who were homeless or at risk for being homeless. 
The Billings Metra VISTA Project, which has 28 VISTAs placed with local nonprofit agencies now. Some will complete their service in January, others in July. Brenda Beckett, manager of the city office of community development, expects VISTA work to continue as long as federal funding continues. She is hopeful of adding some June-August volunteers next summer to work with elementary school students on preventing summer reading skill loss.
Community Innovations and a partnership between Billings police and local addiction treatment providers to get people off the streets and into recovery.
Teachers, students and other volunteers have stepped up to organize food and necessity pantries in local public schools. Most recently, Montana State University Billings opened a student food pantry on campus after a survey found that a significant number of students reported not having enough food. Needy students include recent high school graduates as well as nontraditional students who are older and may be juggling work, kids and college.
While applauding new initiatives, we also commend long-time helping agencies that continue to contribute mightily to Billings' quality of life. For example, St. Vincent de Paul Society, which has assisted needy folks for more than four decades at its charity office on Montana Avenue, is moving those services a few blocks to an accessible building that will better meet changing needs.
The Billings City Council was right to support St. Vincent de Paul's project by agreeing to reimburse up to $350,000 in costs of remodeling its new building at First Avenue South and South 30th Street.
Homelessness is a community problem, it's not St. Vincent de Paul's problem, nor Montana Rescue Mission's problem. These nonprofits are part of the solution: broad community involvement to reduce the causes and suffering of homelessness.
Mayor's Committee members gathered last week to celebrate successes and mark the end of the committee. But the work of reducing homelessness must go on.
As Committee Chairwoman Sue Runkle told a Gazette reporter: "There are still many opportunities to volunteer for agencies and social service organizations that can use your help."
So far this school year, Billings Public Schools have identified 335 homeless students, the same number identified by Oct. 31 last year, according to Runkle, the district's homeless student liaison. Consider how large that number is: Most school districts in Montana have fewer than 335 students total.
"The city of Billings is a better place because of you," Mayor Tom Hanel told the committee crowd. Billings will be an even better city if all of us keep working together to prevent homelessness.