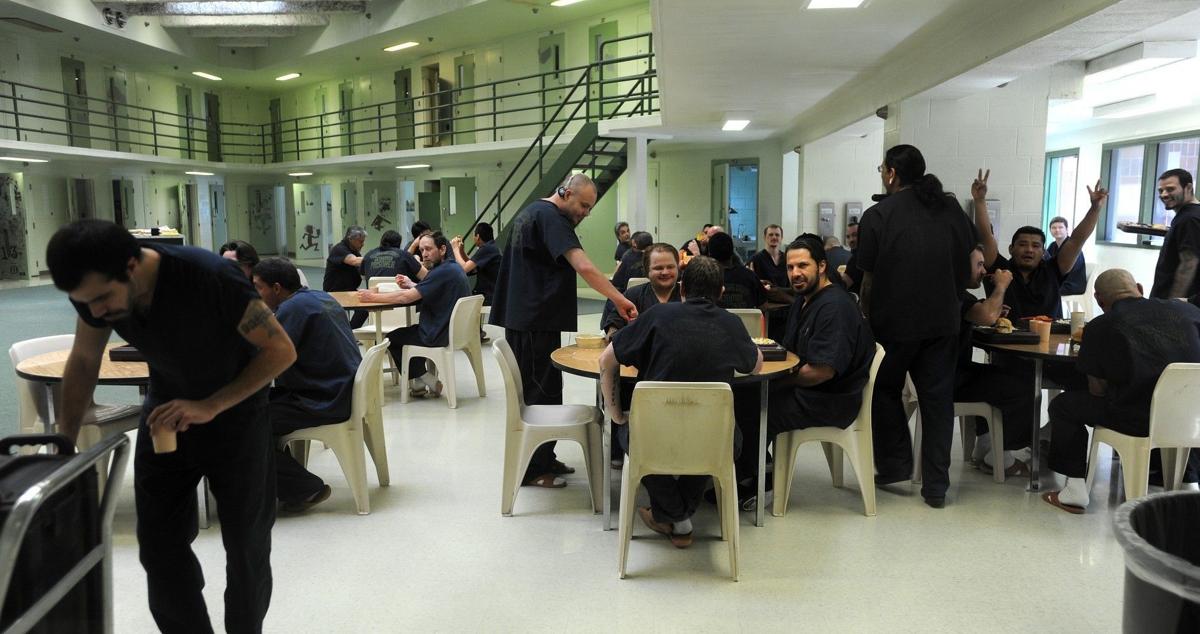 Montana can use expanded Medicaid to help reduce costs and crowding in our jails and prisons.
States that expanded Medicaid sooner than Montana have reported significant annual cost savings by getting inmates enrolled. According to a November report from the Robert Wood Johnson Foundation, that includes savings of $10.3 million in Ohio, $16.4 million in Kentucky, $19.2 million in Michigan, $10 million in Colorado, $2.1 million in Washington and $2.75 million in Arkansas.
When the 2015 Legislature and Gov. Steve Bullock expanded Medicaid under the federal Affordable Care Act, they made all Montanans ages 18-64 with income under 138 percent of poverty eligible for coverage as of Jan. 1, 2016. The federal government still doesn't pay Medicaid benefits for jail or prison inmates while they are incarcerated, except for costs of hospital treatment lasting more than 24 hours. So it makes sense to enroll eligible inmates.
Medicaid changes will help Montana in several ways:
The federal government will pay all the Montana Medicaid expansion costs this year and more than 90 percent in future years.
Access to effective treatment through Medicaid, especially for addiction and other mental illnesses, will help get many people out of the system for good.
People released from jail or prison will be able to continue prescriptions and other needed health care while they look for work and housing.
According to Kevan Bryan, Yellowstone County finance director, spending last year on jail inmate health care exceeded $2.1 million. About $1.47 million was for medical and dental care delivered at the jail, which holds around 500 inmates daily. But about $600,000 was spent on prescriptions, hospitalization in Billings or transporting inmates to Montana State Hospital at Warm Springs.
Sheriff Mike Linder said he wants Medicaid enrollment to be part of a new contract he hopes Yellowstone County will soon sign with Corrections Health Care Partners, a national company that provides care to inmates.
"We've talked about everybody who comes into the jail getting signed up for Medicaid," Linder said last week. "Being the biggest, fullest jail in the state, we definitely want to do this."
The county and the state corrections department must use Medicaid as a tool to reduce costs and recidivism, which have been identified as a major factor in the growth of the number of people in the state criminal justice system. Much of the increase in arrests in Montana in recent years involves people who violated probation or parole (often by using drugs) rather than committing new crimes. Much of the increase in felony criminal cases is due to drug trafficking and offenders who are themselves addicted to drugs.
Earlier this summer, the Department of Public Health and Human Services issued a summary of health coverage options for justice-involved people in Montana. It states that people on probation, parole or out on bond can receive Medicaid coverage if they meet regular eligibility criteria, such as having annual income of less than $16,394 for a single person. Individuals living in pre-release centers can get Medicaid if they are aren't locked up 24 hours a day.
According the foundation, the 4.2 percent of the adult U.S. population who have a recent criminal record account for about 7.2 percent of hospital expenditures and 8.5 percent of emergency department expenses.
Those statistics were reflected on the local level when Billings calculated the public costs incurred because of 73 individuals who were habitually intoxicated on the streets of downtown Billings. Counting arrests, jail, emergency medical services and hospital care, this small group generated several million dollars of expense every year.
The number of "serial inebriates" has decreased over the past year, thanks to a partnership of Billings treatment professionals and police. Individuals who agree to addiction treatment avoid going to jail, and are encouraged to enroll in Medicaid, which pays for their chemical dependency treatment. As a result, some people are staying sober, getting off the streets and getting jobs.
Early efforts to encourage Medicaid enrollment and preventive care at the Montana Women's Prison in Billings included having community "navigators" visit the prison to help inmates apply for Medicaid, according to Connie Winner, head of the DOC Clinical Services Division in Helena. The prison also arranged for St. Vincent Healthcare's mobile mammography unit to screen 57 inmates. That was the first mammogram ever for some of the inmates. 
"A lot of people (inmates) don't understand why this is important," Winner said. "We are taking the time to explain why it's important and helping them fill out the applications."
The Probation and Parole Division has been working with pre-release centers to have community Medicaid navigators meet with inmates, according to DOC spokeswoman Judy Beck. Probation and parole officers are referring offenders to community health centers to meet with navigators for enrollment in Medicaid or other health insurance.
To maximize public benefit, the departments of corrections and health must work together to educate every public and private agency that works with offenders. Montana needs a system that will get every Medicaid eligible individual enrolled. Keeping in mind that most of these individuals haven't had insurance, most will need help and motivation to apply.
We've talked about everybody who comes into the jail getting signed up for Medicaid. Being the biggest, fullest jail in the state, we definitely want to do this.

Mike Linder, Yellowstone County Sheriff