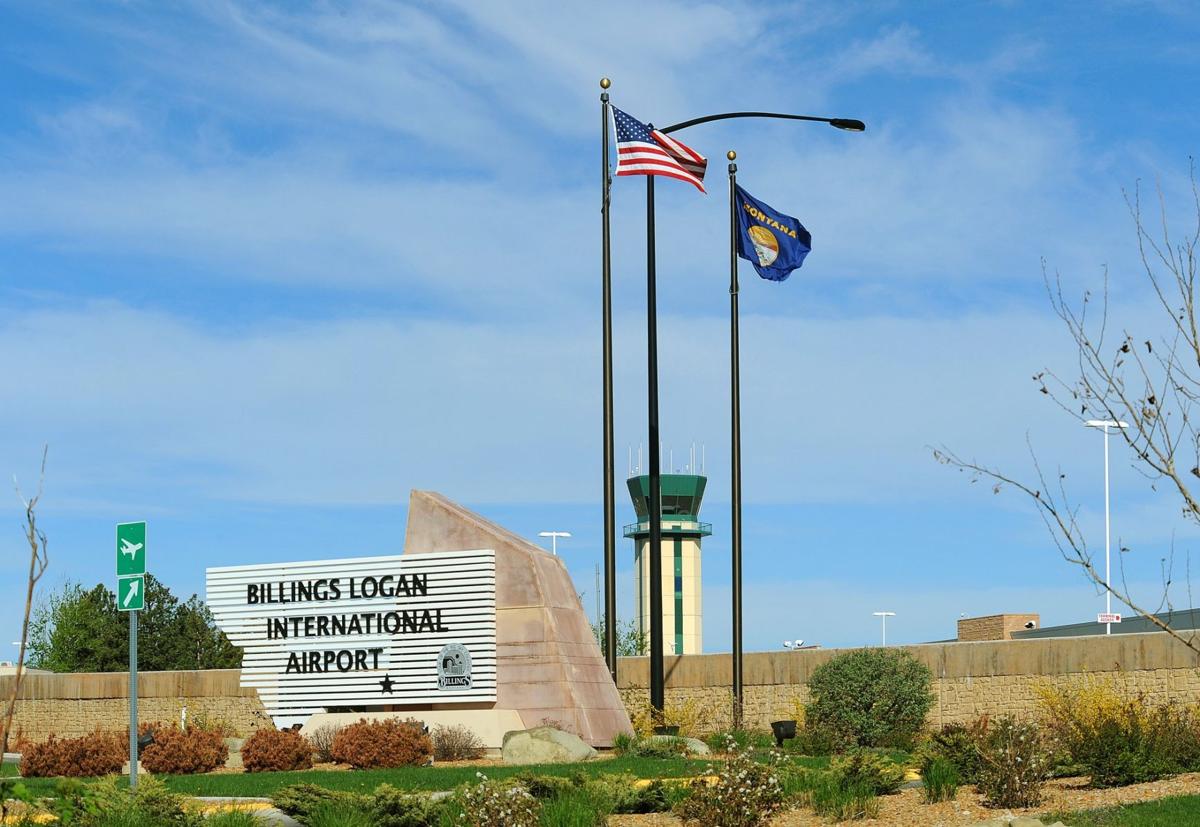 Getting more airline options in Billings is pretty simple. It boils down to business. And, in business, you have to spend money to make money.
That seems to be an inescapable fact of doing airline business in Montana. It also seems to be a fact that our city leaders and some in the business community stubbornly resist.
It's not just about getting a Pita Pit kiosk at the airport, or even freshening up the aging terminal, although those wouldn't be bad beginnings. 
What we're talking about isn't theoretical, or even impractical; our neighbors in Bozeman and Missoula have proven it's pretty simple. 
Both communities have made the decision to pair government funds with private business money to subsidize air transportation in the form of revenue guarantees. The results seem hard to dismiss: Frontier is in Missoula, American Airlines is in Bozeman, and now, Missoula seems poised become the second American stop in Montana. Neither of those airlines are in Billings.
Meanwhile back in Billings, air service continues to be frustrating, and prices continue to climb while selection is limited.
You have free articles remaining.
Sure, we've been less-than-surprised when the federal government suspects collusion in air ticket prices — ever try to get to Minneapolis on a plane from Billings? And the city's status quo approach to the airport is a slap in the face to other businesses that continue to grow and invest in Billings. The city should at least try to make a better effort when the airport is the first impression many folks get from our city.
However, both Missoula and Bozeman have invested hundreds of thousands of dollars and gotten better service and more options. They've gotten what they've paid for. Missoula reported that when Frontier entered the market in 2014, the average cost of a ticket decreased by $15. That's just the average. And, that's proof of another business truism: Competition drives the consumer cost down, which is ultimately good for local business, residents and for tourism.
We need a change when it comes to air transportation and the biggest one is a mindset. For too long, we believed that subsidies to airlines was nothing more than corporate welfare. Yet, we've also seen leaders, both public and private, advocate for other incentives to lure business to Billings. Why is the mindset somehow different when the business just happens to be an airline? 
Billings' mindset also seems complacent — as if we should just expect business to come to us. But the marketplace, especially in the 21st century, is hypercompetitive. Businesses, with the advent of technology and telecommuting, have more options, places like Bozeman and Missoula included. If we don't start playing the same game, we will continue to lose while boardings and business in Montana goes elsewhere.
Most airlines need revenue guarantees to come into a market. Like any business, those airlines do their homework. These subsidies simply ensure that an airline will get a certain revenue stream it can count on in order to make the initial investment. If demand remains high, it's a win for the community and the carrier. In other words, demand helps meet the revenue guarantee while giving consumers more options.
Both Missoula and Bozeman adding flights must be a wake-up call for both the business community and our leaders. We're getting left behind.
Billings' big sky certainly seems to have fewer planes in it.
Catch the latest in Opinion
Get opinion pieces, letters and editorials sent directly to your inbox weekly!