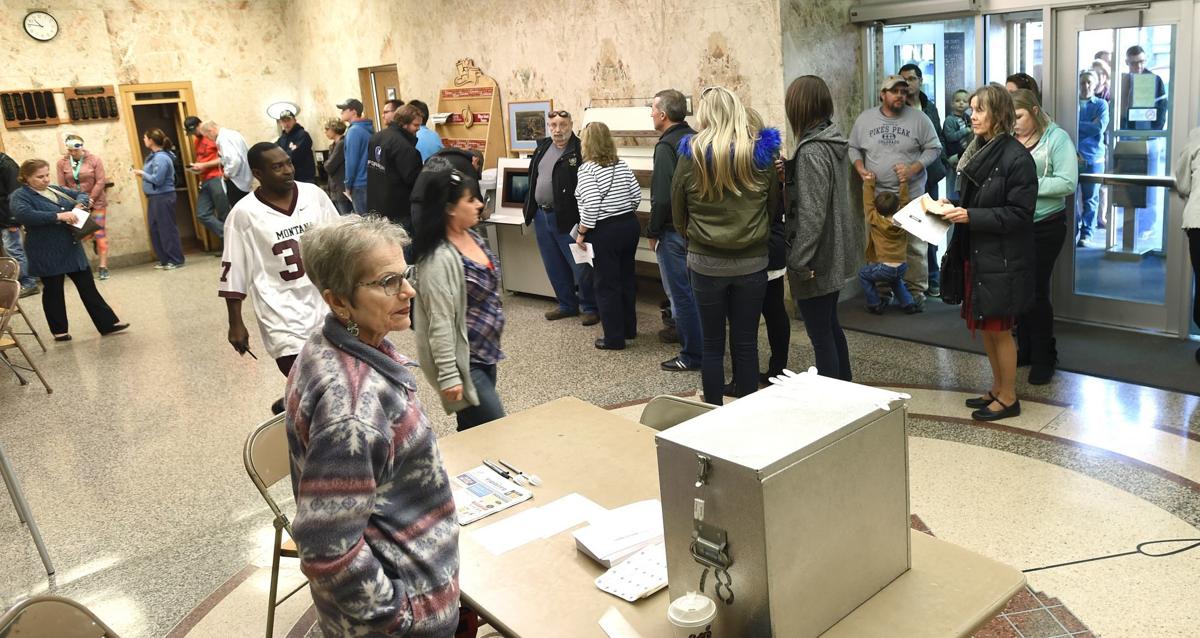 The Montana Legislature finally passed a bill that will make voting a bit more convenient for Montanans.
The majority of Montana voters have chosen to vote mail ballots. Present law requires that they repeat that choice every two years.
But with passage of House Bill 287 on Friday, voters won't have to keep repeatedly filing requests for their ballot. Montana's county elections administrators have tried for at least three sessions to convince lawmakers that making the absentee list permanent is in the best interest of voters and taxpayers because:
 Many voters think that because they are already on the list, they don't have to return the card, so about 20 percent don't. Then they have to go to the courthouse to get a ballot after they realize they didn't receive the mail ballot they expected.
The old law requires that the county elections officials send renewal cards to every voter on the list, and also requires that the list itself be deleted. So each county has been forced to start over, keying in the voter information as renewal cards are returned.
The cost of sending out renewal cards was about $40,000 for Yellowstone County in 2016.
When Gov. Steve Bullock signs SB287 into law — and we expect he will sign this commonsense bill — he will be saving Yellowstone County $40,000 per biennium. The statewide savings will be several times more.
Bullock's signature will eliminate the headaches and hassle of citizens having to repeatedly fill out forms for a government service that they requested and want to continue.
While eligible voters will stay on the mail ballot list until they request a change, state law already provides safeguards to ensure that ineligible voters don't get ballots. Names of deceased voters are removed and voters who file a change of address with the U.S. Postal Service will get a card from the county election office informing them that they will need to register at their new address. Ballots cannot be forwarded, so there's no risk that mail ballots will go to a person who has moved. Local elections offices also verify the signature on each ballot returned to ensure that it matches the voter signature on file.
Yellowstone County elections administrator Bret Rutherford helped draft the bill that was sponsored by four Democrats and five Republicans, including Geraldine Custer and Kathy Kelker.
Other House members representing part of Yellowstone County voted for HB287, including Virginia Court, Don Jones, Jessica Karjala, Kelly McCarthy, Vince Ricci, Sharon Stewart-Peregoy and Peggy Webb.
Voting for the permanent absentee list in the Senate were: Duane Ankney, Jen Gross, Doug Kary, Margie MacDonald, Mary McNally, Tom Richmond and Roger Webb.
Thanks to these lawmakers, the 67,000 Yellowstone County voters who want mail ballots and thousands more around the state will have one fewer form to fill out, and counties will save printing, postage and staff time. It's a small change for better government.