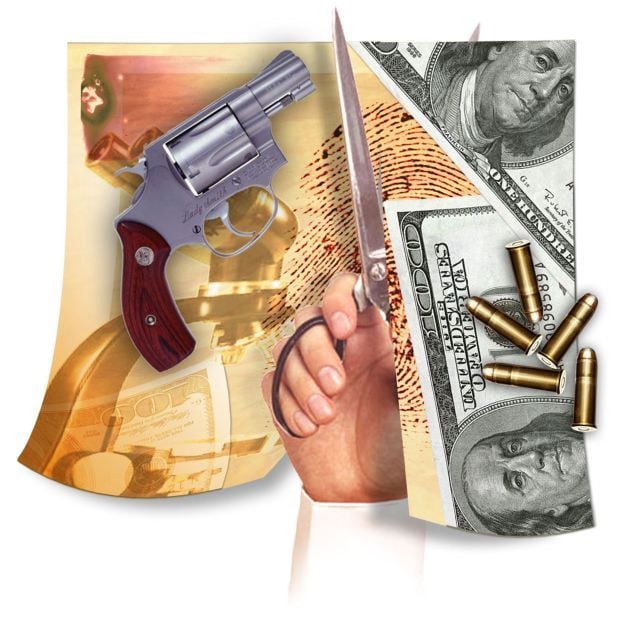 Let's do the math on meth trafficking.
The drug can be purchased for $200 to $300 per ounce from Mexican cartels. In Billings, an ounce can be sold for $2,000 to $2,400. In the Bakken, meth goes for as much as $300 per gram. (That's about $8,500 for one ounce sold by the gram — a potential profit of $8,200 per ounce.)
Those estimates come from the head of the City-County Special Investigations Unit, which investigates drug trafficking in Yellowstone County. Sgt. Brian Korell told Gazette reporter Eddie Gregg that dealers often mix other substances with the meth so they have more product to sell and more profit.
"It's all about making a buck," Korell said in the "Meth and Destruction" report in Sunday's Gazette.
So how does our community stop an enterprise that can result is such enormous profits for peddling meth?
Continued, active cooperation between law enforcement agencies.
Improved access to effective addiction treatment.
Heightened public awareness.
Meth has menaced Montana for decades, as have other highly addictive substances. But now, according to drug enforcement authorities, meth coming into the Billings region is more plentiful than ever.
Meth is a particularly dangerous drug. Users frequently exhibit aggression and paranoia. Guns and violence are often part of the scene.
"More often than not … it is involved in violent crimes," said Scott Twito, Yellowstone County attorney. "I truly think it's the No. 1 threat to public safety in our community."
According to U.S. Attorney Michael Cotter, Project Safe Bakken has generated 105 drug-related indictments since January 2013 and he expects 100 more drug-related indictments in the next 12 months.
The cost of meth and other illegal drugs burdens our community in many ways. In addition to the law enforcement and court resources that must be devoted to prosecution, drugs precipitate all sorts of property crime. Addicts commit theft, burglary and forgery to get money for their drugs.
Drug addiction devastates families, especially children. Parents who use meth expose their children to the violence and sexual activity that typically is present with meth dealing. As Dr. Brenda Roche, a Billings neuropsychologist told Gregg, many female addicts obtain meth with sex.
For many years, parental addiction to meth has been a major factor in Yellowstone County children being placed in foster care because of abuse or neglect. Sadly, the children of meth-addicted parents tend to stay in foster care longer because meth addiction is so tough to overcome. Some parents choose meth over their kids.
For those who stay in treatment, the road to recovery is long. For the first six months after they stop using, meth addicts actually feel worse and cravings for the drug may be intense. It can take a year or more of living meth-free for an addict's brain to regain normal function.
But recovery is possible. This is why local treatment courts have been established. These programs recognize that old fashioned 30-day drug rehab doesn't work for meth addicts. It takes a year or more for people to graduate from drug court. The courts reverse meth destruction one person at a time.
To reduce meth trafficking, Billings, Yellowstone County and Montana will have to put adequate resources into law enforcement and treatment. We must diminish both demand and supply. Our community already is paying dearly for meth in crime, broken families, prisons and probation.
Catch the latest in Opinion
Get opinion pieces, letters and editorials sent directly to your inbox weekly!