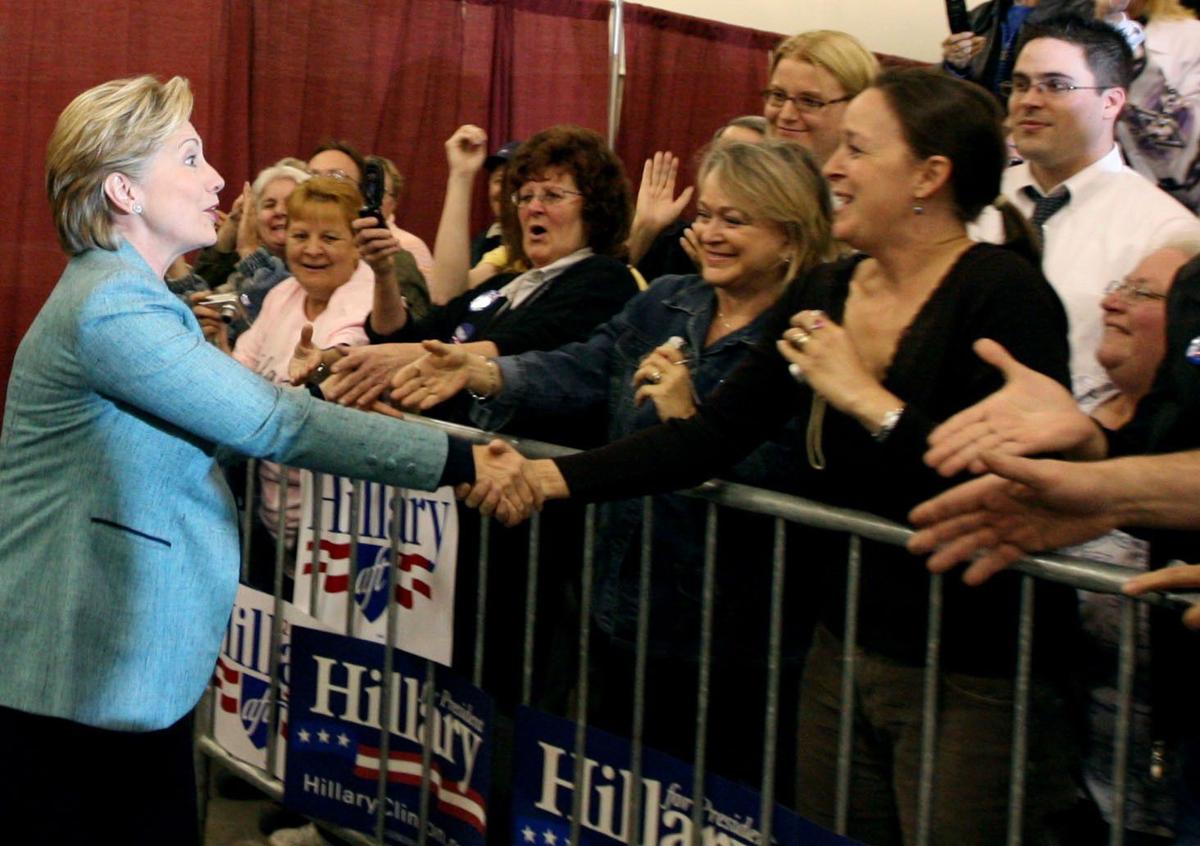 If you are one of many Montanans who wasn't eager to embrace either the Republican or Democratic presidential nominee, welcome to the pragmatic-decision club.
The next president of the United States will be either Hillary Clinton or Donald Trump. Continuing irrational, vulgar, bullying behavior from Trump has confirmed what many of us long suspected: Trump is in no way fit to lead our great nation. Among innumerable examples: His mockery of a disabled journalist, his bragging about sexually assaulting women, his racist tirade against the judge presiding in the Trump University fraud case, his chummy praise for Russian dictator Vladimir Putin. In the second presidential debate Trump said he would have a special prosecutor investigate Clinton and put her in jail. Imprisoning one's political opponent is right out of the Putin playbook.
Trump is ripping the GOP apart.
Clinton has her flaws. Keeping secretary of state messages on her private server was wrong, a mistake for which she has apologized. Her email misuse and other allegations brought by GOP members of Congress been investigated exhaustively. Clinton is probably the most thoroughly vetted candidate to ever seek the U.S. presidency.
A vote for Clinton is more than a vote against Trump. Those of us who actually pay federal income taxes and aren't in the wealthiest 1 percent of Americans would get a better deal with Clinton's tax policy proposals.
Clinton has a decades-long record of standing up for children and disadvantaged citizens. She was a strong early proponent of the federal Children's Health Insurance Program, which today covers tens of thousands of Montana kids with low-cost or no-cost insurance.
In the U.S. Senate, Clinton worked effectively across the aisle and teamed up with George W. Bush to get needed aid to victims of 9/11.
Clinton is respected by U.S. allies around the world, and she stood up to Putin as U.S. secretary of state.
Clinton's positions on small business and public lands reflect values shared by Montanans. She has proposed steps that would reduce the tax and paperwork burden now borne by small businesses. For example, she has proposed giving small businesses the option of taking a standard deduction. She proposed doubling the immediate write-off for investments. She proposes to streamline regulations on community banks and credit unions — vital lenders for small businesses.
Clinton's plan for conservation and stewardship focuses on responsibly growing the outdoor economy. She would double the funding for the Land Water Conservation Fund. She has a goal of increasing public access to federal land in partnerships with private landowners and state governments. She strongly opposes the sell-off of federal public lands. She proposes a one-stop shop in USDA to help farmers and ranchers connect with programs to support their conservation practices.
We implore Gazette readers to use their votes to elect the better candidate in this race. Vote for the first American woman to become our president; vote for Clinton.