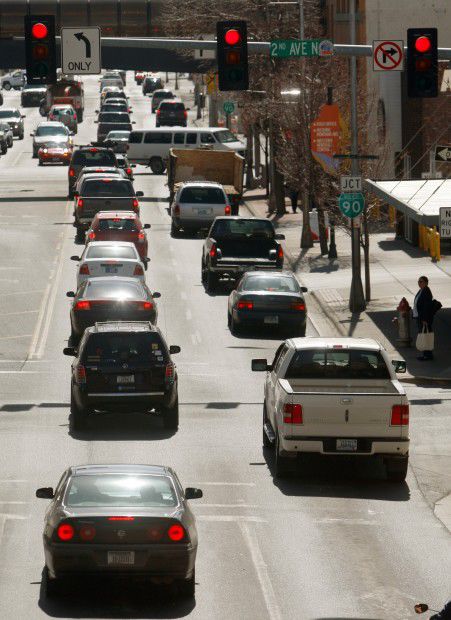 How can City Hall improve communications with the citizens of Billings?
What would make Billings safer for pedestrians and bicyclists?
What does the City Charter do?
The Billings City Council wants to know what you think about those three topics. The annual Community Conversations series is set to begin next week. A schedule follows:
- Noon to 1:30 p.m., Nov. 4, Billings Public Library.
- 7-8:30 p.m., Nov. 4, Castle Rock Middle School Library.
- 7-8:30 p.m., Nov. 5, Little Horn State Bank, 2900 Central Ave.
- 7-8:30 p.m., Nov. 10, Lewis and Clark Middle School Chorus Room.
You have free articles remaining.
- 7-8:30 p.m., Nov. 12, St. John's Alberta Bair Conference Room, Rimrock and Shiloh roads.
Community Conversations started several years ago with City Council members who wanted to improve the flow of information from citizens and to citizens. Present council members chose communication as one of the topics this year. Liz Kampa-Weatherwax, whose duties as the city's purchasing agent also include organizing these meetings, said council members expressed interest in hearing what people think about the city using social media or hiring a public information officer.
Concern about recent motor vehicle crashes with pedestrians and bicyclists put street safety on the conversation list this year, Kampa-Weatherwax said. The meetings are an opportunity for motorists, bicyclists and walkers to speak up on what is needed to make their neighborhoods and routes safer.
The City Charter, the city's self-governing document, spells out how our city council, city administrator and advisory boards function. It sets the duties of elected city officials and limits how property taxes are imposed. Many residents are unfamiliar with the charter, so the November meetings will include a brief presentation on what this document does and how citizens can continue to revise it.
Community Conversations also helps city officials gather ideas for questions that will be asked in the Citizens Survey scheduled for early 2016. The last such survey, conducted in 2012, asked dozens of questions, including whether respondents have been crime victims during the previous year and whether junk vehicles and weeks were a major or minor problem in the community.
In the 2012 Citizens Survey, 85 percent of respondents said "safe community" was a high priority for them. Zero said it wasn't a priority. The next closest priority was "sustainable economic development," with 70 percent of respondents saying it was a high priority for them.
The survey also gives some indication of how Billings residents' satisfaction with their city compares with folks in other U.S. cities.
Generally, the city administrator, several department heads and several City Council members attend each conversation. This year's meetings start the day after the City Council election, so winners can get immediate citizen input.
As the City Council determines how to meet public safety demands — and other needs — now and into the future, it needs to hear from citizens. Speak up at a Community Conversation.