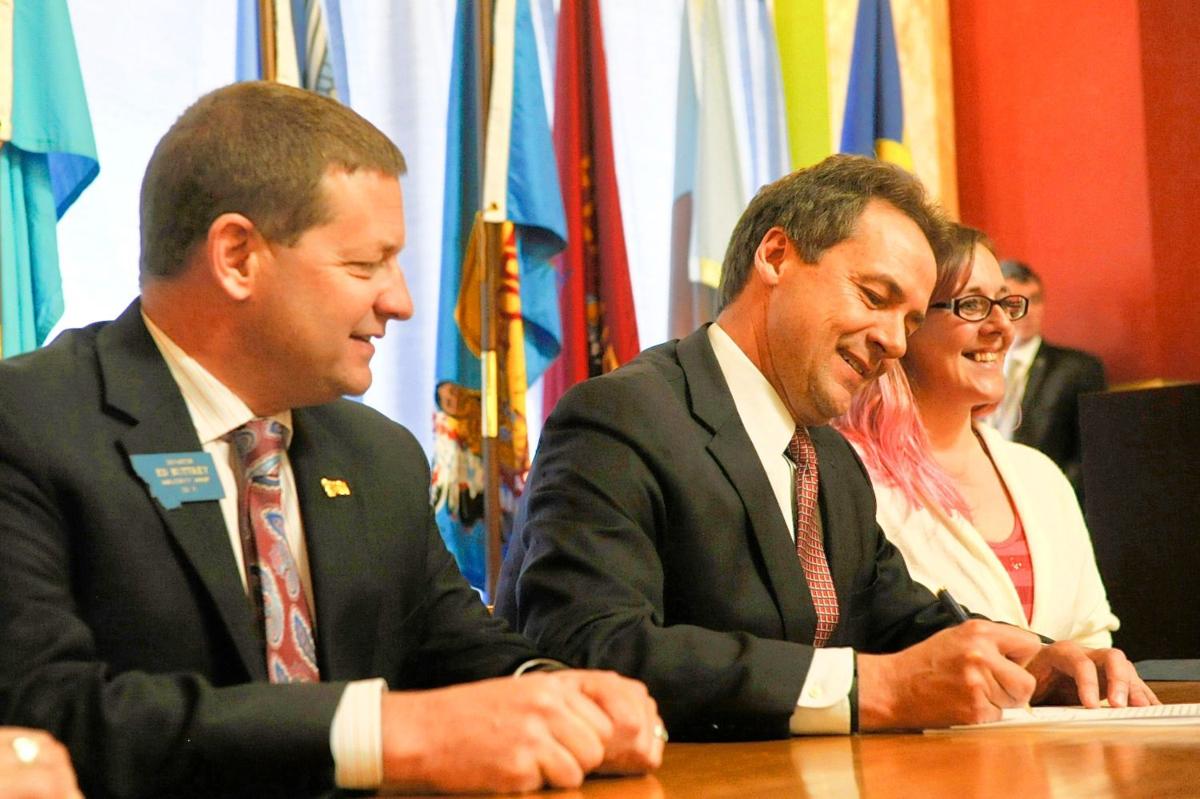 More than 80,000 Montanans will become eligible for Medicaid when the state starts offering the program to everybody whose income is below 138 percent of poverty (about $16,000 annual income for a single person).
That's the latest eligibility estimate from state officials who are working to meet the governor's deadlines for providing care under the 2015 Montana HELP Act starting Jan. 1.
Earlier this month, the state selected Blue Cross and Blue Shield of Montana as the third-party Medicaid administrator for newly eligible Montanans. Blue Cross, the state's largest private insurer, has long administered health benefits for children in the non-Medicaid program of Healthy Montana Kids.
Now is the time for Montanans to tell the U.S. Department of Health and Human Services to expedite our state's request for approval by Nov. 1. That would allow eligible Montanans to start enrolling in Medicaid at the same time that middle-income Montanans are enrolling in the federal insurance Marketplace.
The healthcare.gov website is the enrollment site for both Medicaid and private insurance that will be subsidized for folks with incomes below 400 percent of poverty. But there are important differences between the two programs. There is a limited annual enrollment period to get Marketplace subsidies for the year. Eligible Montanans may enroll in Medicaid at any time during the year.
The Bullock administration is pushing to start new Medicaid enrollment at the same time as the annual Marketplace enrollment because health coverage and healthcare.gov get more publicity at this time.
Montana doesn't have money to spread the word about new Medicaid enrollment, according to the governor's office. Communication efforts will be directed first to Montanans who already are enrolled in the Supplemental Nutrition Assistance Program or other low-income programs.
State health officials also plan to communicate with the navigators and certified counselors who have helped Montanans for the past two years with signing up for Marketplace private insurance plans. Most of those trained navigators work for organizations that provide health care or advocate for low-income Montanans. Hospitals, clinics, AARP, Montana Primary Care Association and other coverage advocates will need to help with outreach.
You have free articles remaining.
The Kaiser Family Foundation reported last week that 32.3 million Americans are still without health insurance. This report used 2015 data from the U.S. Census Bureau to estimate the number of uninsured in each state.
Nationwide, 27 percent of the uninsured are eligible for Medicaid, but haven't enrolled, according to the report.
In Montana, according to the Kaiser analysis, 47 percent of uninsured residents will be eligible for Medicaid when the program changes to cover all Montanans with income below 138 percent of poverty level.
A hopeful assumption of the Kaiser report is that Montana will receive federal approval waiving some usual requirements so our state can implement the HELP Act, the law that authorized Medicaid expansion with some made-in-Montana ideas.
Gov. Steve Bullock and U.S. Sen. Jon Tester have pledged to work for federal approval of Medicaid expansion Montana style. The other two members of Montana's congressional delegation, Steve Daines and Ryan Zinke, are still calling for repeal of the Affordable Care Act.
We are confident that the Montana plan will be approved.
"I'm confident that federal officials recognize the importance of quickly approving our state's waiver, so that those Montanans who have waited so long for health coverage, will wait no more," Bullock said last week.
Clearly, sooner is better than later.
First of all, most of the people who will be covered have nothing now. Those of us who are lucky enough to have insurance through our employers soon will be reviewing annual enrollment choices for coverage effective Jan. 1.
Our neighbors who work low-wage jobs and those who can't work right now because of illness or injury deserve the opportunity to access needed care. Health and Human Services officials in Washington, D.C., who will pass judgment on Montana's plan should know that approval this month will advance the goal of covering the uninsured in our state more than any other single act.