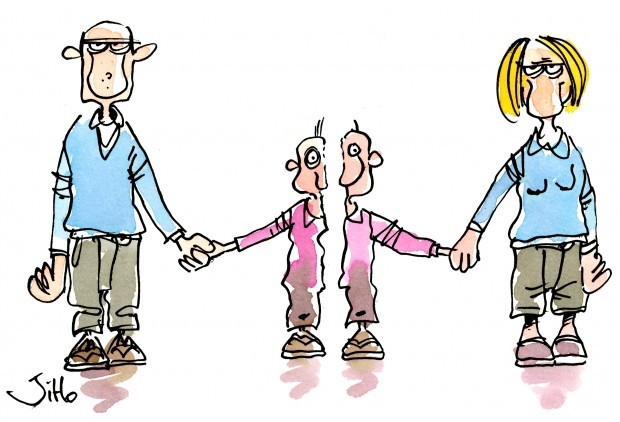 Montana kids need our help in coping with divorce and custody proceedings. Here in Missoula County, one in five new cases filed in District Court is a "domestic-relations case" which includes divorce, legal separation and parenting plans. Additionally, in 63 percent of current domestic-relations cases, one or both parties have no representation because they cannot afford an attorney. This means the parties are on their own in what often turns into an ugly battle over property, debt distribution and, most important, the children.
On Oct. 1, Kathleen Russell, executive director of the Center for Judicial Excellence, visited Missoula to share her knowledge with judges, attorneys, advocates, guardians ad litem (GALs) and parents about a national movement to reform the courts in regard to custody disputes. Part of this movement involves holding GALs, who are appointed by judges to determine what is in the children's best interests, more accountable. GALs play a very important role in determining how parents share custody in the final parenting plan. Here in Montana, our statutes governing the appointment and oversight of GALs, their accountability, and what standards GALs must adhere to are in need of reform. Many parents feel that there is too little accountability or transparency in the whole process. In fact, there is very little in our GAL laws regarding minimum requirements for GALs, such as qualifications, training or review of a GAL's performance.
There is agreement among diverse stakeholders on this issue that we need to take action in Montana. Guardians ad litem have a tremendous professional responsibility to investigate the child's best interest in an unbiased, nonjudgmental way and to make independent recommendations to the court. At the Oct. 1 GAL workshop, all who attended agreed that there is simple legislation that could help alleviate some of the worst problems. This legislation would require courts to have rules established that define the qualifications and standards, training and grievance process for GALs. We need to do this now for the sake of our children. Contact your legislators if this potentially affects your family. Let them know how important this issue is.
Dusty Deschamps is a District Court judge in Missoula. Betsy Hands of Missoula represents House District 99. The authors aren't calling for changes in a separate Montana statute that covers guardian ad litem appointments in child abuse and neglect cases.