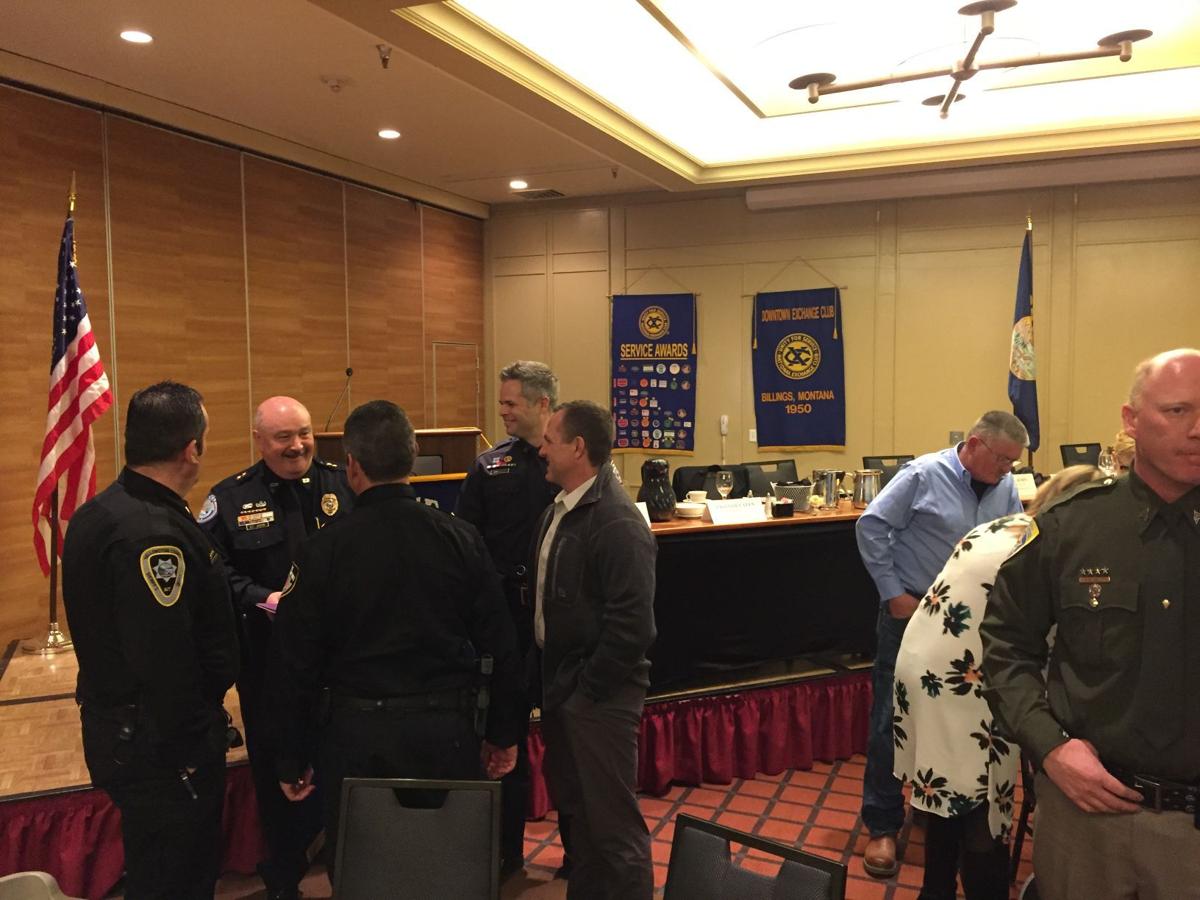 In Montana, one homicide occurs every 14 days, one rape every 23 hours, one robbery every two days and nearly five aggravated assaults occur each day. Crime victims are our family members, friends, neighbors and community members. Especially during National Crime Victims' Rights Week, April 10-16, the Montana Board of Crime Control joins local, state and national organizations in promoting victims' rights and honoring crime victims, their survivors and those who advocate on behalf of victims, raising awareness of programs and services to meet the needs of Montana victims.
Restoring hope
This year's theme is: "Serving Victims. Building Trust. Restoring Hope." MBCC is proud to work in partnership with local agencies and organizations to identify and help to deliver services in the right place and at the right time — essential to supporting victims at the earliest stage of victimization and meeting unique needs in both rural and urban communities.
National Crime Victims' Rights Week honors and celebrates the achievement of the past 30 years in securing rights, protections and services for victims. The bipartisan Victims of Crime Act, passed by Congress in 1984, created a national fund to ease victims' suffering. Financed by fines and penalties paid by offenders — not tax dollars — the Crime Victims Fund supports services for victims of all types of crime, including homicide survivors, survivors of child sexual abuse and victims of human trafficking. It also funds rape crisis centers and domestic violence programs.
The Crime Victims Fund dollars in Montana support vital victim services through programs like the YWCA Gateway House, the Yellowstone County Attorney Victim Witness Program and the Billings Crime Victims Unit.
Legal aid for victims
Another VOCA-funded project is the Crime Victim Legal Assistance Network Project, which seeks to improve access to comprehensive, coordinated and holistic legal services to crime victims statewide. Designed to improve access to civil legal assistance for victims across the state, this project is being implemented through a collaborative partnership between the Montana Legal Services Association, the University of Montana and MBCC. To help inform this project, we invite those who have been the victims of crime, as well as service providers or other professionals who work with crime victims, to share feedback about their experiences accessing civil legal assistance in Montana. This survey can be completed online or by phone. For information, contact Melissa Fisher at 406-543-8343, extension 221.
We salute the tireless efforts of justice professionals and victim service providers to bring criminals to justice and assistance to victims of crime, using funds paid by convicted offenders and not by taxpayers' dollars. For victims and survivors of crime, all those who serve them are unsung heroes who deserve our appreciation and gratitude.
For additional information about the Board of Crime Control's victims' services programs, the National Crime Victims' Rights Week activities, or ideas on how to serve victims in your community, please contact MBCC at 406-444-3604 or http://mbcc.mt.gov/.
Deb Matteucci is executive director of the Montana Board of Crime Control in Helena.