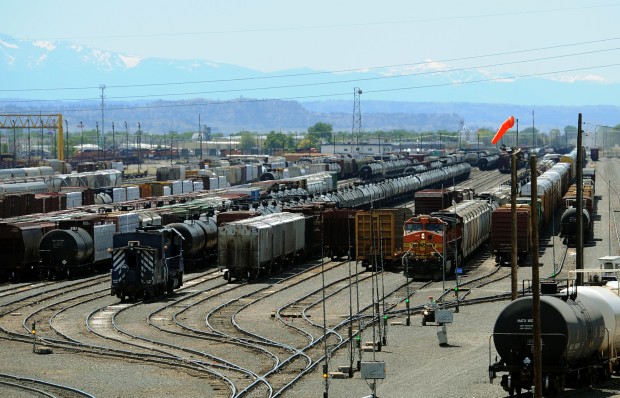 We assisted the Western Organization of Resource Councils in the development of a report titled Heavy Traffic Ahead, which looked into the question of how coal would be transported by rail from the Powder River Basin in Wyoming and Montana to the proposed export terminals in Oregon and Washington and British Columbia. In the wake of the release of our study, Burlington Northern Santa Fe CEO Matt Rose took a trip to Columbia River communities and finally began a conversation about what to expect.
Rose correctly points out in an August newspaper article that plans for one of the six proposed terminals (Grays Harbor) have apparently been shelved since the report was issued. Last month, RailAmerica announced it was shelving the project because there is a "third party that has an interest in shipping something else from the terminal." But Grays Harbor accounted for only 5 million tons and other railroad traffic will likely replace the coal traffic.
Rose predicts that not all of facilities will be built. He states that "The market will sort that out." What's likelier is that the market will support the development of two, "maybe three," coal terminals, he said. He puts "the total amount of potential coal exports from the Pacific Northwest at roughly 50 million to 100 million tons annually."
Indeed, time will tell how the market sorts things out, but the first two terminals in the queue for permits would add 100 million tons to the rails (Cherry Point and Longview). In addition, coal is being shipped through the system to Westshore in Vancouver, adding up to an additional 10 million tons. Other proposed expansions in British Columbia and possible new terminals in Washington and Oregon can easily add up to 170 million tons a year, if all were built or expanded.
Will every export coal terminal facility be built? Maybe not. But the first two terminals alone add up to an explosion of coal trains on the system. To put this into perspective, all agricultural commodities (wheat, barley, corn, soybeans, etc.) shipped through Pacific Northwest ports in 2010 amounted to 38 million tons.
Rose said he expects there would be an additional "eight to 12 coal-hauling trains — maybe 12 to 16 — running through the Columbia River Gorge to export facilities in the Northwest each day."
However, he apparently ignores the empty trains. The movement of 50 to 100 million tons equates to 19 to 37 loaded and empty trains per day (based on 125 cars per train and 14,750 loaded tons per train). Rose states that, "We don't deny that eight trains a day or 10 trains a day is going to be an issue." If 8 to 10 trains per day is "going to be an issue," imagine what an issue 19 to 37 trains per day will be for the impacted communities, such as Spokane and Billings.
Montana Rail Link, which operates a key railroad segment and BNSF routing option between Billings and Sandpoint, Idaho, also downplays the potential increase in export coal traffic. MRL indicates that it averages 15 total trains per day, of which five are loaded and empty coal trains. MRL states that capacity could increase by 16 trains per day.
We submit that an increase from five to 21 (16 plus 5) loaded and empty coal trains and a more than doubling of MRL's rail traffic level from 15 to 31 trains is significant. Moreover, if MRL's capacity is limited to 16 trains, it will mean that more trains will move over BNSF's longer route through Great Falls and nearly all coal trains would still move through Billings, since the junction between the two routes occurs at Mossmain, which is southwest of Billings.
BNSF acknowledges that 100 million tons is a possibility. We consider that a conservative number but welcome the opening of a conversation. It is clear that heavy railroad traffic is ahead and now is the time for local and state leaders to engage in the process and come to the table and talk to the railroads, the coal companies, the permitting agencies and their congressional and state representatives.
Terry Whiteside of Whiteside and Associates, and Gerald Fauth of G. W. Fauth & Associates, Inc., each has over 30 years in rail transportation and economic
consulting experience.