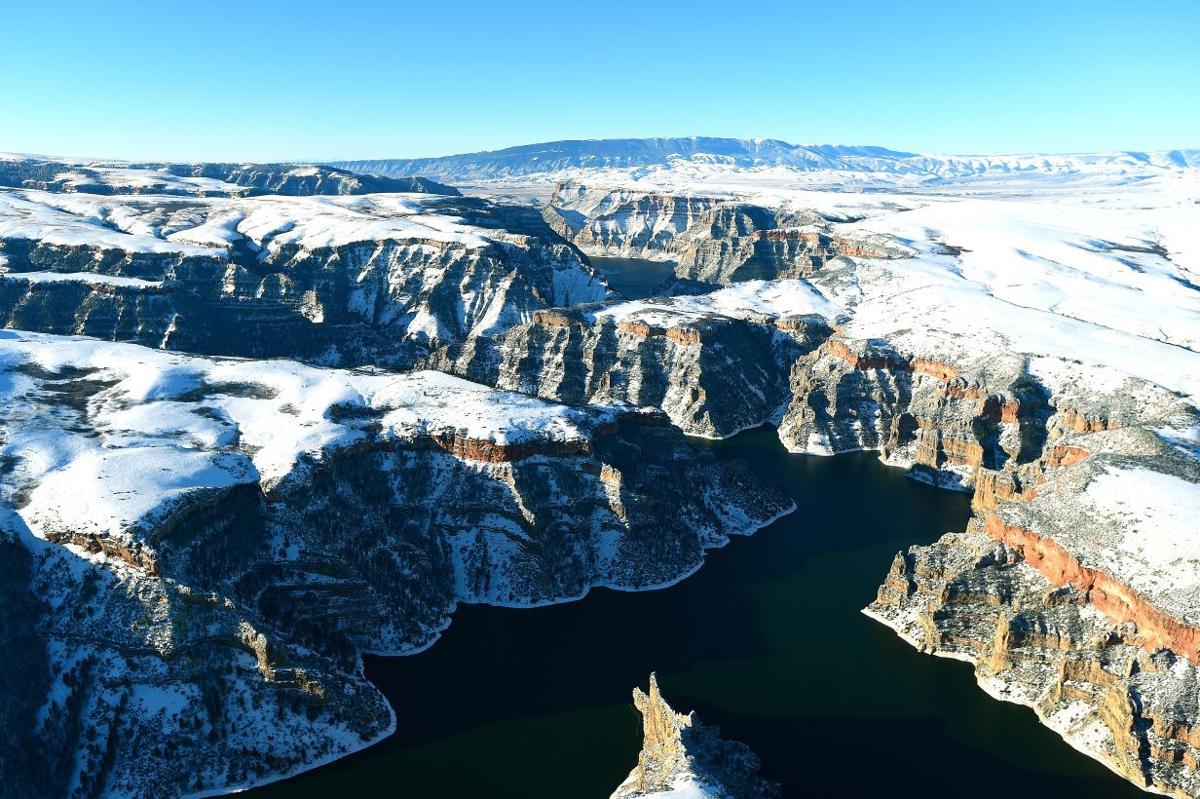 As representative for House District 42, I've spent the last seven years serving a landscape that stretches south from the outskirts of Billings to the Wyoming border. As a member of the Crow Nation, my roots in this landscape go back much further, to a time before lines on a map shaped how we experience, value, and manage the places my ancestors called home.
The Pryor Mountains lie at the heart of this region. Their precious communities of plants and animals, their proud prominence rising above the plains of the Bighorn and the Yellowstone, have made the Pryors a sacred place for the Crow for generations. These mountains once thrived in unbroken connection to neighboring basins and ranges.
But short-sighted, fragmented management has resulted in the erosion of the Pryors' natural and cultural heritage.
With management of this special place split among the Forest Service, Bureau of Land Management, National Park Service, and Crow Reservation (Bureau of Indian Affairs), its beauty and history have been lost in the fragmentation. Because of the challenges of working across those political boundaries, agencies have struggled to find solutions that manage this precious landscape as a whole and sustain the resource for future generations. Instead of celebrating and honoring cultural vitality, wildlife, and rare plant habitat, these agencies have too often sacrificed the Pryors to resource extraction and excessive road building.
This management approach has yielded predictable results: loss of priceless archaeology, erosion, invasion of noxious weeds, and a lack of vision for preserving the kind of wild solitude and self-discovery that the Pryors once offered. But we now have a chance to reclaim the future of this sacred place.
Last month, the Custer Gallatin National Forest held a series of meetings to mark the beginning of a multi-year project — the revision of a decades-old forest plan. With public events everywhere from Bozeman to Broadus, Forest Service representatives outlined milestones for community involvement in this complex process. The new Forest Plan will shape land management decisions for a generation across south central and Eastern Montana.
We cannot let this critical moment pass without a bold change of course. New guidelines for planning processes unequivocally call for inter-agency, landscape-scale approaches to management. There could be no better time for the Forest Service to bring the BLM, NPS, BIA, and a diversity of stakeholders together and forge a positive future for the Pryors, whereby the most delicate cultural and biological resources could receive much needed protection.
Imagine experiencing Bighorn Canyon, the high desert wildlands, rugged canyons, and sub-alpine meadows as places imbued with a sacred heritage and rich with biodiversity. Imagine your family hiking, mountain biking, or riding on horseback into a quiet back country, as well as enjoying excursions in off-highway vehicles. Now is the time to pursue that vision.
Land managers and citizens alike must see beyond the boundaries we've drawn on the maps, and manage the Pryors as a valued, sacred whole.