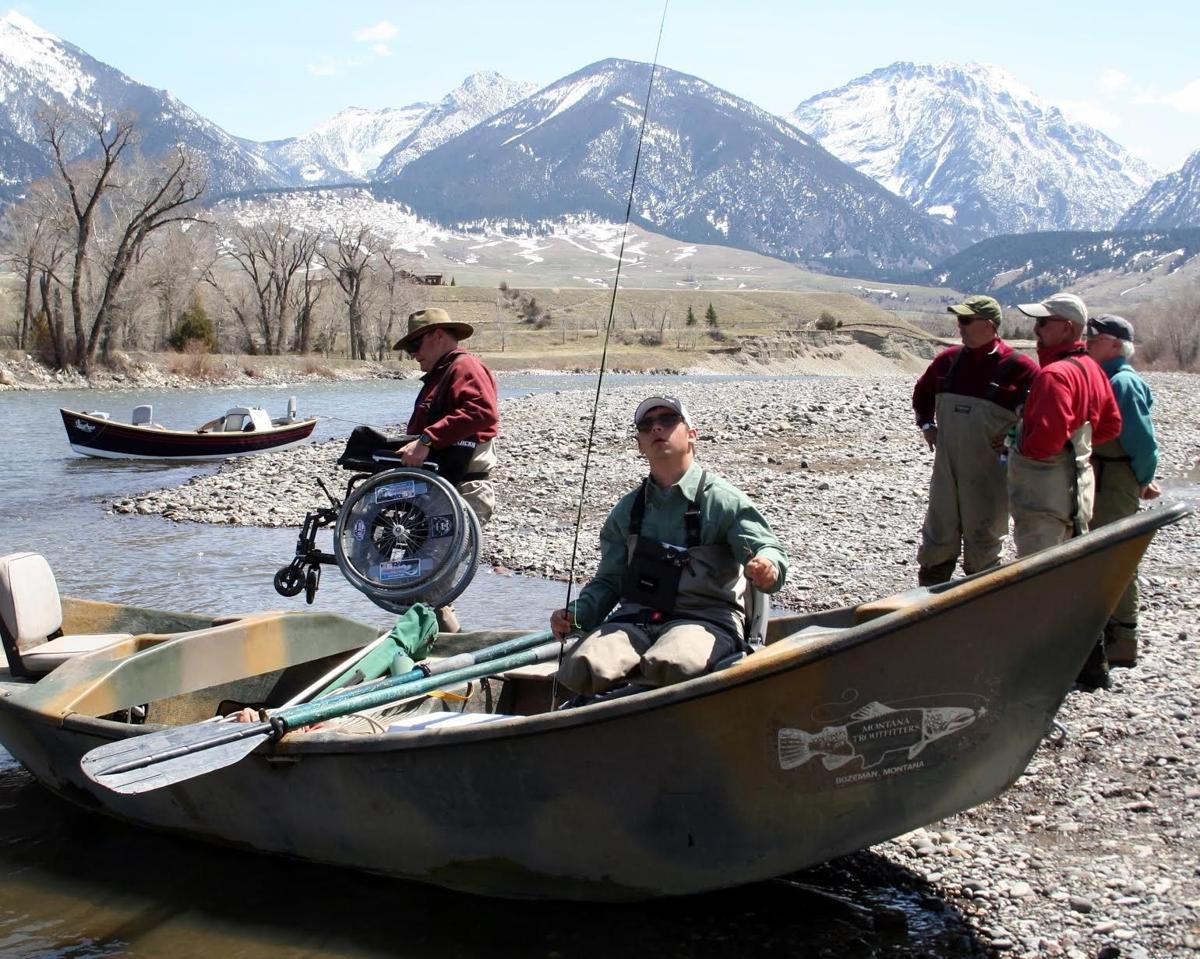 On Memorial Day, an observance begun in 1864 after Gettysburg, we decorate the graves and recall memories about those who died in service to this nation. In the late 1940s, I remember red, crinkly poppies sprouting from men's lapels as we visited the graveyard, along with a poem by John McCrae:
"In Flanders fields the poppies blow; Between the crosses, row on row; That mark our place, and in the sky; The larks, still bravely singing, fly; Scarce heard amid the guns below."
But what about those who served "amid the guns below" and survived, many with horrific and unyielding physical and mental injuries? What do we do for them and for ourselves to remind us of their unrelenting sacrifices on our behalf? Do we bear some responsibility; or is it left only to the VA and medical communities? Can we help reintegrate injured servicemen, spouses, their children and caregivers into a fast-paced, competitively edged society even as we absorb some of their seemingly intractable pain and maladjustment? If we can and should help both society and the "wounded warrior" with injuries that are seen or unseen (post-traumatic stress disorder or traumatic brain injury), what strategy would work?
A tightly organized and highly motivated nonprofit meets the requirement when it is centered around the mission to provide traumatically injured servicemen and women therapeutic rehabilitation and recreation in the form of fly fishing for trout on southwest Montana's rivers.
Those of us who had felt the lasting, almost mystical therapy of fly fishing for beautiful, elusive, wild trout in some of the most inexpressibly restorative Montana rivers instinctively sided with Luis Marden and his observation that: "Fishing is a solace … the opposite of war … a gentle and healing occupation." On the other hand, many scoffed at the notion. However, in Lewis Carroll's story "Through the Looking Glass", Alice laughs and says: "There's no use trying … one can't believe impossible things." The Queen replies, hopefully: "Why, sometimes I've believed as many as six impossible things before breakfast."
And so, Warriors & Quiet Waters Foundation was begun in 2007. The mission was two-fold:
Provide at zero expense to the wounded warrior — through the medium of the art form of fly fishing for trout — something that he/she was desperately in need of: solace, hope, joy, camaraderie, and security within a crucible of unconditional love and service.
Provide an opportunity for members of society to earn a wounded warrior's trust and to be exposed to the searing truths and catharsis of sharing painful combat stories and experiences.
With such a remarkably miniscule percentage of Americans serving in the all-volunteer force, our society had become truly ignorant of the real practice, costs and consequences of war — especially regarding this nation's longest and arguably most intractable war. As Kevin Sites has said in his book "The Things They Cannot Say": "Without the … authentic experiences of war being shared by those (immediately) involved in it, society itself will remain ignorant."
As a consequence of this numbing and incessant exposure through multiple combat tours, both seen and unseen injuries have resulted in rampant suicide, alcohol abuse (the drug of choice), physical and emotional abuse, broken families, staggering medical and mental health care costs.
While learning the art of successful fly-fishing is a "goal", the measurable objectives are: effect positive changes in the warrior's life patterns, relationships and trajectories. Over nine complete seasons, comprised of 500-plus wounded warriors served, we have had a transformative influence in attitudes and activities on the vast majority. We have helped transfer the weight of the traumatic events from the individual to the community: the grief, guilt, shame, anxiety, fear, anger, inexpressible sadness, depression, loneliness, disorientation and even euphoria. As Dr. Jonathan Shay wrote in "Achilles in Vietnam": "Failure to communalize grief can imprison a person in endless swinging between rage and emotional deadness as a permanent way of being in the world."
In 2016, we are hosting 10 events with post-9/11 combat veterans arriving from across the United States. Though relatively small and Montana-based, we are a national Foundation in scope and impact, unaffiliated with any other foundation.
We recently purchased a serene, comfortable property, calling it Quiet Waters Ranch. Google our foundation for more information, or come visit or volunteer. You, too, will be changed by your experience. In sum, as Scotsman John Buchan, former governor-general of Canada said: "The charm of fishing is that it is the pursuit of what is elusive but attainable, a perpetual series of occasions for hope."
Col. Eric Hastings (retired) is co-founder, volunteer and
chairman emeritus for Warriors & Quiet Waters Foundation based in Bozeman.
Catch the latest in Opinion
Get opinion pieces, letters and editorials sent directly to your inbox weekly!