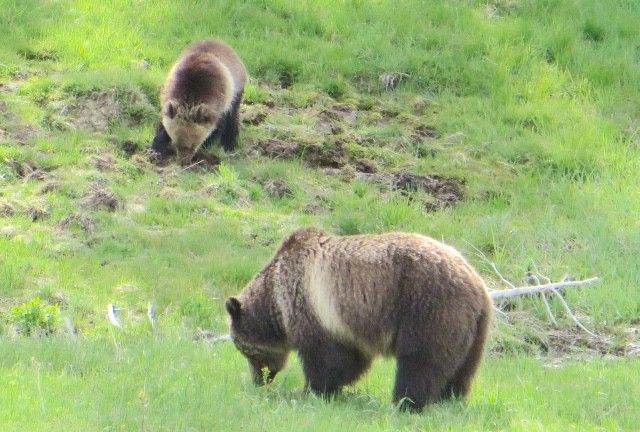 As a professional biologist for almost 50 years, I've spent my entire career working to protect wildlife diversity. Even in high school, I spent time with my father and uncle studying grizzly bears in Yellowstone National Park.
The Endangered Species Act is the most effective tool I've seen for protecting endangered animals and promoting biodiversity. There's nothing like it anywhere else in the world. It's one of the main reasons we still have the abundant and varied wildlife in this nation that we have today.
It's an exceptional law that rests on the proposition that decisions impacting endangered species and their habitat should be based on sound science, not political expediency.
Unfortunately, that hasn't precluded congressional attempts to change or bypass the Act. Members of Congress — many of them from the Northern Rockies, unfortunately — have tried to dilute the act, have inserted language in unrelated legislation to strip protection from individual species and have even tried to exclude entire states or regions from Endangered Species Act protections.
I don't believe that these actions reflect the will of the American public. Recent polls have found overwhelming support for the act and for the notion that government scientists, not politicians, should be making the important decisions about what species are protected and how.
Montana voters do not support this approach, either. Tulchin Research polled 200 likely voters in Montana last month. The poll is quite revealing, and suggests that when Montana's congressional representatives strike out against the Endangered Species Act, they are ignoring the will of their constituents.
Three-quarters of those surveyed support the Endangered Species Act. This support cuts across ideological lines, the poll found. Ninety-one percent of self-identified liberals, 83 percent of moderates and 61 percent of conservatives support the act.
Only 5 percent of the Montana voters polled thought Congress should be making decisions about which species are protected under the act. More than 80 percent agreed that biologists at the U.S. Fish and Wildlife Service are better equipped to make such decisions.
Congressional end-runs around the Endangered Species Act are not just unpopular, they are misguided and shortsighted. Many of the species protected by the act are "umbrella" species. Preserving the habitat that protects species like the wolf or grizzly bears also provides habitat for many other species — sometimes, hundreds of them. Stripping protection from one of these species can lead to habitat destruction or alteration that will put other species at risk.
These political decisions are often justified on economic grounds. But the poll doesn't support that rationale. Two-thirds of those polled believe the Endangered Species Act can "protect our natural heritage for future generations while growing our economy and creating jobs."
Spectacular natural beauty lies all around those of us who call Montana home. We have an opportunity here to develop a deep understanding of the many kinds of value the natural world adds to our lives. Its not just about money and jobs. True wealth means much more than that, and much of it derives from the natural world.
I am not at all surprised that Montanans support the Endangered Species Act, even as their elected representatives demonstrate they have different values and priorities.
If Montana's senators and representative want to reflect the will of the people they were elected to serve, they will stop attacking the Endangered Species Act and start letting scientists make the decisions about which species need its protection.
If they do not, I can only hope that the voters of Montana will pay attention and do more to make their voices, and their concerns, heard.
Lance Craighead is executive director of the Craighead Institute in Bozeman.
The Endangered Species Act is the most effective tool I've seen for protecting endangered animals and promoting biodiversity.