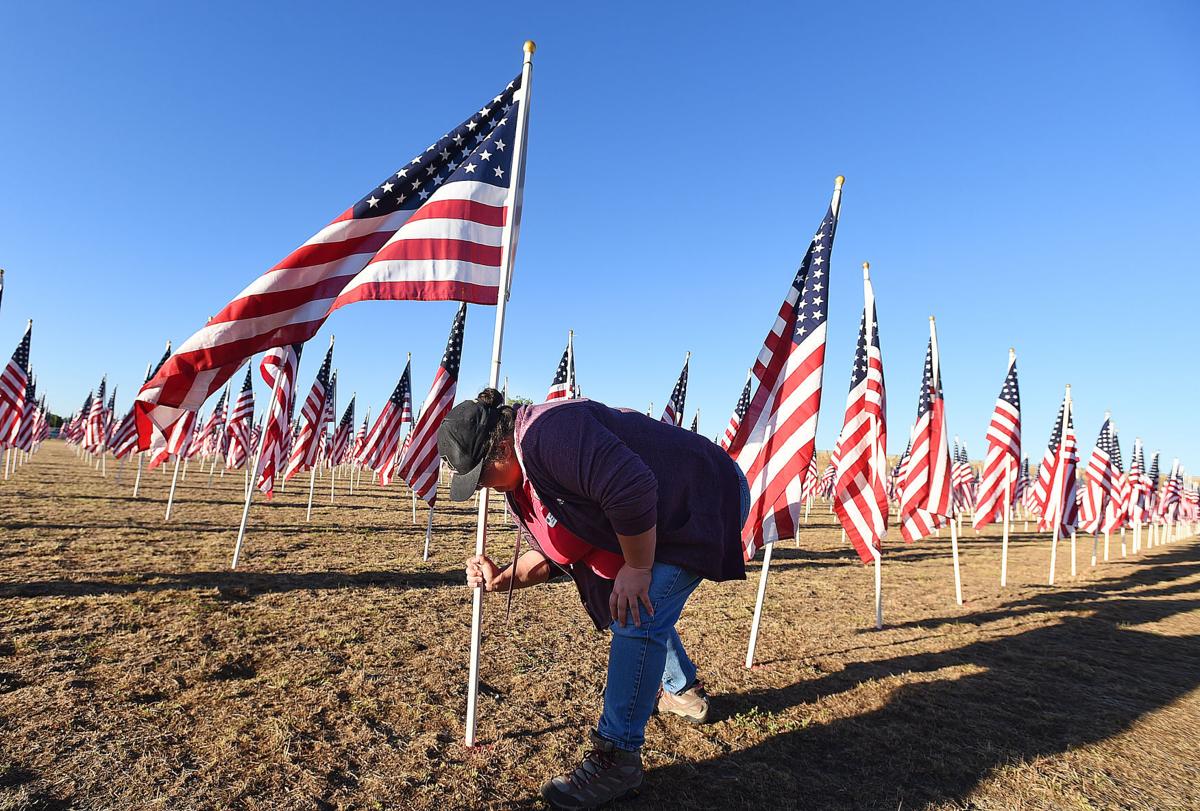 Julie Hoffman, of the Laurel Exchange Club, straightens one of the Field of Flags at 606 South 5th Street in Laurel on Thursday. The field is open from 8 a.m. to 8 p.m. today through Saturday and sponsorship's are available.
Be the first to know
Get local news delivered to your inbox!