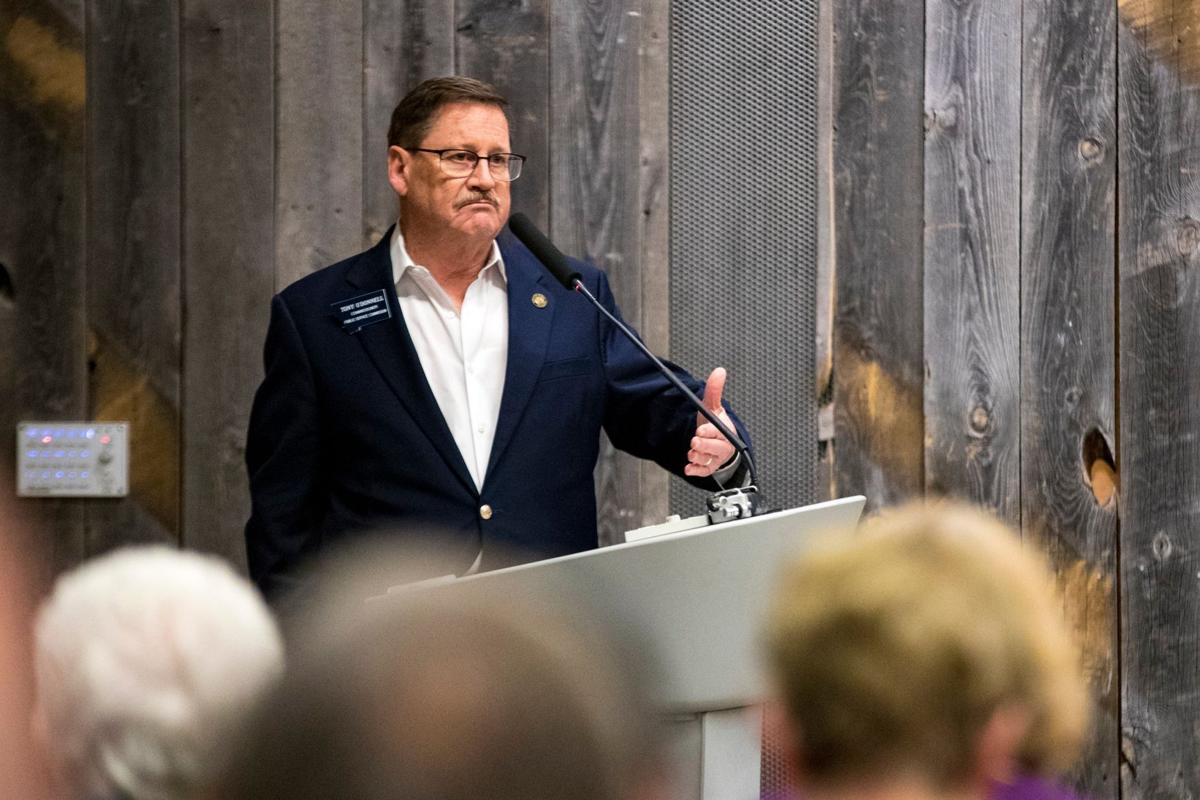 Montana Public Service Commissioner Tony O'Donnell broke state ethics laws by using his government office to shoot campaign commercials and faces a $2,000 fine.
The order comes from state Commissioner of Political Practices Jeff Mangan who found that O'Donnell on more than one occasion used government resources in his ads, namely his political office as a campaign ad set, as well as the state Public Service Commission seal on his on campaign material. The seal implies the state endorses O'Donnell for a second term, which it can't, Mangan said.
In an email, O'Donnell told Mangan the violation was "purely technical, inadvertent.," stating "I filmed a video at my office at the PSC, the office was simply used as a backdrop. . . No PSC supplies, resources, staff, or equipment was used."
Mangan said O'Donnell, a Billings Republican who as a public service commissioner sets utility rates, among other things, should have known better.
"It is incumbent on individual public employees and officers, and the agencies that they work for, to know the obligations that the Code of Ethics places on them while on the job, at the workplace, and in the use of state resources, " Mangan said in his ruling. "Public employment and service comes imbued with the public trust. The public trust requires proper use of state resources by all public servants for the good of all Montanans."
The ruling on O'Donnell's ethic violations come two months after Mangan ruled that O'Donnell broke state campaign finance laws by leaving out required details about his campaign spending during the 2020 primary. O'Donnell had also filed required campaign finance reports a day after the deadline.
Both the ethics violations and the campaign finance violations were brought to light by state Rep. Daniel Zolnikov, R-Billings, who sought to unseat O'Donnell in the a 3-way primary election that included Kirk Bushman. O'Donnell won the primary with 36% of the vote.
O'Donnell faces Democrat Valerie McMurtry in the general election.
Koopman's emails, some of them to his wife and daughter, we given to a right-wing website, which read them aloud in January.
One issue the report could shed some light on is an allegation by Pinocci that O'Donnell had asked Zinecker to work on O'Donnell's campaign during business hours. 
O'Donnell has said Pinocci's allegation is false.