Downtown Hamilton became the set for the hit television series, 'Yellowstone,' on Thursday. 
For the second time this year, a visitor to Yellowstone National Park has captured astonishing video of a grizzly bear bringing down large prey.
Video from Yellowstone National Park shows a grizzly bear killing a bull elk in the Yellowstone River in the Hayden Valley, then burying the e…
A former teacher who briefly worked for Bryant Elementary School in Helena was arrested on suspicion of possessing child pornography. 
A video shows a Laramie police vehicle striking a protester during a demonstration on Wednesday night in downtown Laramie.
For the first time in Wyoming, more than 100 COVID-19 cases have been confirmed in consecutive days.
Justice Ruth Bader Ginsburg's death sharpens healthcare focus in race political analysts have called a toss-up.
Jason Rulon Davis, Sr., 39, was sentenced to seven days in jail for his part in trying to cover up an illegal hunt that involved his son and a…
The Rapid City Police Department is looking for three people seen breaking into and stealing about 40 firearms from a gun store in downtown Ra…
The North Dakota Department of Health on Thursday reported eight new deaths related to COVID-19 as active cases rose to an all time high.
A wildfire burning in southern Wyoming's Medicine Bow National Forest continues to expand amid rising temperatures and increasing wind. 
Petitions to qualify a political party for Montana's ballot must be submitted by that particular party, the Montana Supreme Court ruled Wednesday.
The Billings Clinic could add another hospital to its network of rural affiliates that span Eastern Montana, North Dakota and Wyoming.
The candidates for Montana's seat in the U.S. House of Representatives met for their first debate Wednesday with 40 days until Election Day.
Montana health officials released their second school COVID-19 update Wednesday, showing widely dispersed growth in cases among students and s…
Montana must enact statewide provisions that mirror those of the Affordable Care Act, Lt. Gov. Mike Cooney said Wednesday.
Wyoming's reporting more confirmed coronavirus cases per day than ever, hospitalizations have neared all-time highs, and new cases are outstri…
One of the most spectacular drives in the region is Highway 14A, which crawls up the northwest side of Wyoming's Big Horn Mountains.
A 37-year-old man is denying felony sexual charges involving a minor.
The fire in Medicine Bow National Forest has burned almost 23 square miles.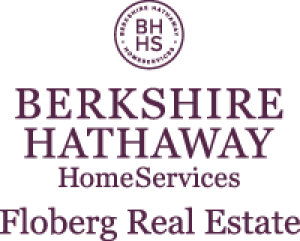 Susan B. Lovely - Berkshire Hathaway Home Services Floberg Real Estate
Attorneys for a Montana real estate agent are eyeing the assets of a neo-Nazi website operator to collect a $14 million court judgment against…
CHEYENNE, Wyo. — Proposed changes to the Endangered Species Act would do more to help imperiled species recover rather than keep them under fe…
COPPER CENTER, Alaska — A hunter has been killed by a grizzly bear in Alaska's Wrangell-St. Elias National Park and Preserve.
More than a week after a grizzly bear was injured by a pistol-packing archery hunter in the Madison Range, searchers have been unable to find …
The Montana State University student convicted of shooting and killing two men in his dorm in 1990 was denied parole for the third time.
Healthy food can be downright delicious. Using peak-season, nutrient-dense ingredients, I have developed recipes that will show you how easy i…
Montana has seen a slight decrease in the number of missing persons reports, as the U.S. House passed several pieces of legislation addressing…