Genetic testing revealed that the young bull is of an exotic sub-species, and that it came from a herd more than 600 miles from where it was shot.
Three young Bitterroot filmmakers will host a red carpet screening of their new film "Trail of Justice" on Saturday, Feb. 29, in Hamilton. Tic…
On Tuesday the Hardin City Council will decide whether to form a police department for the town.
Montana lawmakers and consumers say they're being left in the dark about coal pricing and other details of NorthWestern Energy's plan to buy m…
A cribbage game allegedly gone sideways last September landed one man in the hospital and another with a felony charge filed Feb. 10 by Missou…
With national ground rules changing, recruiting competition is expected to skyrocket. Will UM hold up?
Authorities have arrested a fourth person accused of being involved in the fatal beating of a 12-year-old boy at his home in West Yellowstone.
Montana Fish, Wildlife & Parks game wardens are seeking information on several elk and pronghorn that were killed illegally in Park County…
An email security breech that lead to a Montana Public Service Commissioner's emails being posted on a conservative blog has sparked an invest…
A lawsuit filed in Montana this month claims that a medical records company charged patients more than allowed by state law to access their ow…
Eastbound Interstate 80 between Rock Springs and Laramie closed on Friday afternoon amid high winds and blowing snow.
It's been one week since three inmates escaped the county jail in Hardin, and as criminal charges mount one of the inmates remains on the run.
New images of the novel coronavirus were released Friday from the National Institute of Allergy and Infectious Diseases' Rocky Mountain Labora…
New images of the novel coronavirus were released Friday from the National Institute of Allergy and Infectious Diseases' Rocky Mountain Labora…
Federal prosecutors have charged a Rapid City businessman in what they say was a $71 million scheme to sell fake organic grain and seeds to fu…
When it comes to crash-related deaths, some states are definitely more dangerous than others. 
A chemical waste landfill near the Columbia River in Oregon accepted hundreds of tons of radioactive Bakken oil field fracking waste in violat…
Nathan Bender, author of "The Art of the English Trade Gun in North America" will speak on Feb. 24 to the Pahaska Corral of Westerners.
A Florida man who was pulled over on Interstate 90 near Columbus for driving 6 miles above the speed limit was arrested on Tuesday after a Mon…
Despite a dry start to winter, the month of January delivered significant gains for snowfall in northwestern Montana.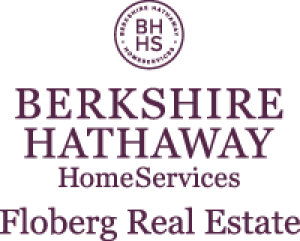 Susan B. Lovely - Berkshire Hathaway Home Services Floberg Real Estate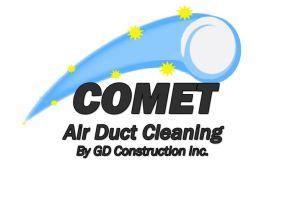 Results for a Gallatin County person who was tested to see if they contracted the novel coronavirus following travel to China have come back n…
Montana State University's spring enrollment at the Bozeman campus is 15,561 students, which is a slight dip compared to last year's record-se…
GREAT FALLS — A former carnival worker convicted of sexually assaulting four people during the Montana State Fair in Great Falls, including a …
A 26-year-old Mexican man was sentenced to prison Thursday for helping others cross into the U.S. in an effort to repay his own smuggling debt.
The Montana Fish and Wildlife Commission tightened wolf hunting rules near Yellowstone National Park and reduced elk shoulder seasons in west-…
State Sen. Jill Cohenour announced Thursday afternoon the Department of Justice has decided it will offer an extension after all to nonprofits…
Before inmates assaulted a detention officer and dispatcher and then escaped the Big Horn County Detention Facility on Feb. 7, a call was plac…