Update from Custer Gallatin National Forest: The Robertson Draw fire is now 45% contained and 29,474 acres. Firefighters continue working on s…
Searchers in Grand Teton National Park have scaled back efforts to find a hiker missing for almost two weeks.
Millions of people will flock to Glacier National Park this summer after last year's pandemic-caused tourism skid, and they will once more be …
Patty Edwards had spent her morning like most days that month — thinking longingly about her ex-husband.
The Deep Creek Canyon fire between Townsend and White Sulphur Springs burning since June 13 is now 48% contained, U.S. Forest officials said S…
During classroom time, those wearing the headsets can do their blind-spot training in VR, simulating what it's like to stand next to a 12-foot…
After protesters and supporters of the Gay-Straight Alliance sparred during public comment at recent school board meetings, the student said s…
To date, a more than a dozen lawsuits have stemmed from this year's Legislature, with 10 filings challenging 11 new laws. 
Crews recovered the body of a Lovell, Wyoming teen in the Bighorn Canyon National Recreation Area who went missing in the water Friday.
Dr. Candice Carden is responsible for making sure all the horses, bulls, steers and goats that participate in the College National Finals Rode…
A June 8 Florence-Carlton school board meeting quickly turned into a heated debate centered on the school's informal Gay-Straight Alliance clu…
An evacuation order for the Grassy Mountain Subdivision area was lifted at 8 a.m. Saturday as firefighters continued battling the Deep Creek C…
Authorities made the determination after finding no evidence of either foul play or a natural cause.
Crews are involved in an "active search and rescue" for a missing swimmer in the Barry's Landing area at Bighorn Canyon National Recreation Ar…
To override the vetoes, the polls would have needed the support of two-thirds of the members of each chamber.
"Instead of burning it, we try to bring something to the site so we can use it and create something beneficial."
The Montana Legislature passed a law recognizing Juneteenth National Freedom Day, the 46th state to do so, in 2017, but the bill stopped short…
In front of visitors and thousands of blooming camas plants, Master Tribal Interpreter Roger Amerman shared his in-depth knowledge of the cult…
Linda and Doug Thomas had just cleaned the raspberry beds Sunday at their home of 30 years on five acres at the bottom of Windy Ridge Mountain…
Montana 's firefighting aircraft are returning to duty Friday after a helicopter crash grounded the Department of Natural Resources and Conser…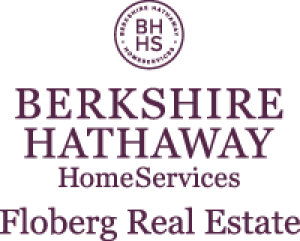 Susan B. Lovely - Berkshire Hathaway Home Services Floberg Real Estate
Glacier National Park says it's seeing more visitors showing up early in the morning and evening when the park's new ticketed entry system is …
While certain areas within Carbon County still remain under pre-evacuation warnings, officials have lifted all of the evacuation orders in res…
The six proposed wind farms could add more than 1,600 megawatts of electricity generation capacity to Wyoming's grid by 2024.
The search for Cian McLaughlin included more than 60 people on the ground, a helicopter and five dog teams.
Kimberly Dudik and Associates, in collaboration with the Snowbird Fund, announced the MMIP Legal Advocacy Program earlier this week. 
A citizen group espousing the need for judicial integrity is backtracking claims on its website.
In a marathon meeting Thursday evening and into Friday morning, the Butte-Silver Bow County Zoning Board heard passionate arguments for and ag…