Two women who brought up race in a legislative hearing on a bill to ban sanctuary cities in Montana were shut down Tuesday by the committee chair.
One member of the Confederated Salish and Kootenai Tribes said his Ronan restaurant has lost two-thirds of its revenue and had to lay off four…
Along party lines, the Senate Judiciary Committee on Tuesday advanced a bill to increase the number of places where people can carry firearms …
Public comment is being sought regarding the purchase of a $2.16 million conservation easement on 2,400 acres in southwest Montana.
Rep. Danny Tenenbaum, a public defender who introduced the bill, said the fee does nothing to boost public safety and unfairly wrings more mon…
Law enforcement took a California man into custody Monday after a high-speed chase that reached 150 miles per hour ended east of Casper.
An appeals court has largely sided with the Standing Rock Sioux Tribe in its fight against the Dakota Access Pipeline, upholding a judge's dec…
It went down on a 49-51 vote Tuesday, with five GOP representatives moving to vote against the bill.
Montana Fish, Wildlife & Parks closed a 200-yard stretch of the Yellowstone River east of Reed Point Monday because an old highway bridge …
Butte-Silver Bow law enforcement has issued a missing person alert for Grace Mattson, 15, who was reported missing Sunday and has not returned home. 
The state announced 374 more cases of COVID-19 on Tuesday and the deaths of another 34 people due to the disease. 
President Joe Biden is set to announce a wide-ranging moratorium on new oil and gas leasing on U.S. lands.
"It's intended to create a rising tide at all different school system levels," Lance Melton, executive director of the Montana School Boards A…
Funeral services were held Monday for Montana Highway Patrol Sgt. Eugene "Alex" Betz, who died from cancer. He was 50.
Brake failure probably caused a freight train collision that killed two crew members in southeastern Wyoming in 2018, according to U.S. accide…
The bills drew intense debate on the House floor, which followed contentious hearings last week in the House Judiciary Committee.
The Vatican investigation exonerated retired Bishop Joseph Hart of seven allegations while determining five others "could not be proven with m…
State agency directors nominated by Republican Gov. Greg Gianforte will receive more pay than their predecessors who worked under Democratic G…
Gov. Greg Gianforte will deliver his first State of the State address to a joint session of the Montana Legislature on Thursday evening.
South Dakota health officials on Monday reported 32 new cases of the coronavirus, the lowest daily total since late July.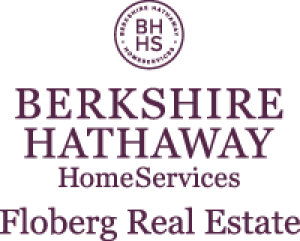 Susan B. Lovely - Berkshire Hathaway Home Services Floberg Real Estate
The fate of a blocked coal export terminal hangs in the balance after the Trump administration left office without filing an opinion on Wyomin…
An update to Montana's COVID-19 case mapping and information website Monday revealed a dashboard with statewide vaccination numbers broken dow…
According to social media posts, Gaetz – a longtime Cheney critic and Donald Trump supporter — will be travelling to the Wyoming Capitol this …
The coronavirus pandemic may have helped push folks to seek respite in the great outdoors, as the supervisor of the 2.8 million-acre Helena-Le…
MINOT AIR FORCE BASE, N.D. — Progress is well on its way on the next generation intercontinental ballistic missile program to replace the exis…
The coldest town in Wyoming now contains another curiosity: the only free-standing ice bar in America.
Montana reported 246 COVID-19 cases and the COVID-19 deaths of 10 more people Sunday in a morning update to the case mapping and information w…