"If you were a chair (in the previous session), you kept your chair. If the chair was empty and you were a vice-chair, you moved up," Galt, a …
Of the 215 coronavirus deaths that have been announced in Wyoming, 80 have occurred this month, the most of any month.
Montana added 1,045 new cases of COVID-19 Thursday, bringing its total since the start of the pandemic to nearly 60,000. 
"It was almost as if they were … organized," the patrol said in a social media post.
The typical scene of eager shoppers crowding stores and snatching products off of shelves may be a thing of the past this Black Friday as reta…
Gov. Mark Gordon learned Wednesday that he had tested positive for COVID-19.
South Dakota health officials warned Wednesday that the state's recent progress in slowing the COVID-19 infection rate could be undone by holi…
If you are new to rafting, canoeing, kayaking or stand-up paddle boarding there's a website that can provide you with some important information.
Palmer "Chip" Jenkins, Jr. will soon become the new superintendent of Grand Teton National Park and the John D. Rockefeller Jr. Memorial Parkw…
The 17-year-old boy killed Saturday when his car struck a horse near Busby on Highway 212 has been identified.
LOS ANGELES — Cannabis stocks are flying high after voters in Montana, Arizona and three other states cleared the way for expanding legal sale…
An oilfield spill occurred at a pipeline in Bowman County on Tuesday, according to the North Dakota Department of Environmental Quality.
Multiple agencies are searching for Mildred Alexis Old Crow, an 8-year-old girl who was last seen in March 2019. 
Montana schools will receive nearly $13 million in additional coronavirus relief funds before Dec. 30, Gov. Steve Bullock announced Wednesday.
The Wyoming Division of Criminal Investigation is waiting on a technical review of ballistics in the case. That should happen sometime later t…
Montana reported 1,013 new COVID-19 cases and 22 deaths in an update Wednesday morning to the state's case mapping and information website.
To save on costs, Peabody Energy will no longer cover medical expenses for workers on Medicare and will stop providing life insurance to retirees.
Cooking these bone-in beef short ribs slowly is key to breaking down the fatty, connective tissue to achieve tender meat. 
It remains an open question when Wyoming lawmakers will convene for the next session. 
The 37-year-old man arrested at a Billings hotel early Sunday morning was threatening his mother with a gun, telling her she could not leave, …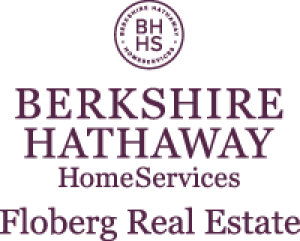 Susan B. Lovely - Berkshire Hathaway Home Services Floberg Real Estate
The state has drafted a three-phased plan to begin distributing vaccines out, first targeting health care workers and culminating in phase thr…
A Montana man was convicted of using a chain and a pickup truck to topple a monument commemorating the Ten Commandments.
A woman and two men are accused of stealing mail, including checks, and creating fake identification cards in a scheme to take money from vict…
Wyoming has had the 10th most cases per 100,000 residents of any state since the start of the pandemic and the second most cases per 100,000 r…
The Joint Revenue Committee plans to consider a bill to increase the electricity generation tax levied on wind at its December meeting.
The commission's chair declined to say why Zimmerman was removed from office but said it was not because of the mask mandate the county enacte…
Active coronavirus cases and hospitalizations across South Dakota declined on Tuesday, but the state's rate of new cases per capita in recent …