Though he was saddened to hear of the deaths in Billings, Dr. Bruce Troen said that he wasn't surprised.
Twenty people have died in custody of the Montana Department of Corrections since the agency quietly decided 10 months ago to stop issuing pub…
The 56th Annual Homesteader Days, held just outside Huntley, will proceed under guidelines set by event organizers and RiverStone Health.
The operator of the Dakota Access Pipeline estimates it will take three months to empty the pipe of oil and take steps to preserve it for future use.
New cases were confirmed in the following counties: Uinta (6), Fremont (5), Laramie (4), Park (4), Natrona (2), Sweetwater (2), Big Horn (1) a…
A U.S. magistrate judge has recommended that a Bureau of Land Management prescribed burning project in the Elkhorn Mountains be halted as a co…
After an energy boom and backing from President Trump propelled an expansion of the nation's oil and gas pipeline network, mounting political …
The Montana Army National Guard in Helena transported an injured man from the Bob Marshall Wilderness Thursday.
The rule is effective immediately and requires people ages 12 and older to wear face coverings in indoor public spaces
A North Dakota man has been ordered to pay $74,000 in restitution for poaching a trophy mule deer buck in northwestern New Mexico.
In North Dakota, more than 19,700 businesses got more than $1.7 billion in federal aid that included applicants from farmers and religious and…
Yellowstone County saw three deaths from the virus this week, all tied to a memory care facility. 
The Department of Corrections on Wednesday corrected a prison spokeswoman who told the Missoulian last week the Governor's Office had issued a…
The Pennington County Sheriff denounced Friday's Mount Rushmore protest where 21 people were arrested.
The lawmaker said he shot the dog after it attacked one of his milking goats through a fence.
Amid a mish-mash of guidance about how Montana schools should handle the upcoming school year as the COVID-19 pandemic continues, there's been…
A Ravalli County Health Board meeting on wastewater regulations never really got underway Wednesday after some people objected to social-dista…
Eastern Montana took stock Wednesday of hail and wind damage from rough storms the day before that also produced a tornado near Winnett.
Grizzly bears in the Greater Yellowstone Ecosystem have not reached the requirements to lose their federal protection and a federal agency mov…
The owner of the Dakota Access Pipeline continued to fill it with crude oil on Wednesday and said it has no immediate plans to shut down the l…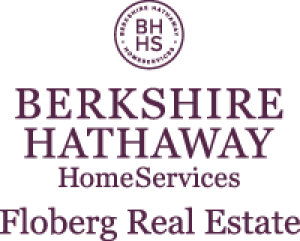 Susan B. Lovely - Berkshire Hathaway Home Services Floberg Real Estate
A Helena man who resigned his post as operations services bureau chief of the Motor Vehicle Division of the state Department of Justice has be…
The Wyoming Department of Corrections says it will test every prisoner as well as every state and contract employees working in the state's fi…
The Commissioner of Political Practices found that Lt. Gov. Mike Cooney violated the state Code of Ethics by using his state office in the Cap…
South Dakota Gov. Kristi Noem on Wednesday doubled-down on her hands-off approach to the coronavirus pandemic by pointing to the state's low h…
The number of coronavirus-related hospitalizations in Wyoming has steadily risen in recent days, as a recent spike in confirmed cases in the E…
A municipal court judge in Wyoming abruptly resigned during a raucous city council meeting in which police cleared the room to calm things down.
The state reported 44 new cases of the coronavirus Wednesday, with 589 active cases and 22 hospitalizations.