Montana reported 41 COVID-19 cases Sunday, according to an update to the state case mapping and information website.
A charitable beef nonprofit plans to open a processing plant near Livingston next year to butcher meat for food banks and ranches with direct …
The third convicted Montana Freemen is living in Billings after spending the majority of the last 25 years of his life in prison.
Twenty-five years ago this week, the tiny town of Jordan, Montana, was overrun.
As the dust settles after the 67th Montana Legislature, one thing is for certain: the debate over nonresident hunting licenses and the role of…
There has been much discussion about potential economic development opportunities related to the Rocky Vista University (RVU) medical school p…
The Equality State ranked 47th in the U.S. for women elected to posts in municipal government.
"Termination" was a policy that was designed to end the government's role in Indian affairs. After a failed effort in Washington state, no oth…
A change in state policy has Montana Fish, Wildlife and Parks officials reviewing numerous wild-fish habitat projects, and alarming some of it…
Montana added 162 new cases of COVID-19 on Saturday, but no deaths due to the virus were reported.
"In all the four years I've been here I've never seen this many bills that have been dead somewhere else come back in conference committee jam…
As catalytic converter thefts have made headlines across the country in recent months, Billings hasn't been spared.
Photos of the M&M Cigar Store fire, Friday, May 7, 2021. More photos will be added to this collection as they become available.
The directive prohibits "state agencies, boards and commissions" from denying someone access to facilities or services based on their COVID-19…
For the first time in Montana, fishing will be free during Mother's Day weekend, thanks to Senate Bill 61.
Gov. Greg Gianforte signed House Bill 273 on Friday, which pulls the plug on a 43-year-old referendum that left decisions on construction of n…
The proposed facility will be constructed with wood products grown, harvested and manufactured in Montana.
Gov. Greg Gianforte has signed a controversial bill limiting the ability of hospitals and other businesses to require that staff be vaccinated.
Butte firefighters worked from the early morning hours and all day on Friday as a fire gutted the iconic M&M Cigar Store in Uptown Butte. 
Congress must continue the economic recovery spurred by the American Rescue Act or risk losing global stature, Democratic Sen. Jon Tester said…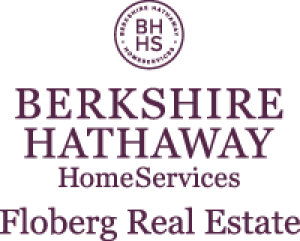 Susan B. Lovely - Berkshire Hathaway Home Services Floberg Real Estate
Starting June 1 at 8 a.m., the park will sell $1 "Ticket To Ride" passes for one-hour periods on specific days between July 1 and Sept. 6 (Lab…
Businesses can still elect to require customers wear masks in their facilities, but under the bill, local health requirements that they do so …
As fire continued to burn in the iconic M&M Cigar Store in Butte Friday afternoon, firefighters detached the sign so it could be moved wit…
Gov. Greg Gianforte signed a bill Friday banning transgender athletes from participating in school and university sports according to the gend…
Lewis and Clark County is no longer enforcing a mask mandate due to new legislation signed by Gov. Greg Gianforte this week. 
A Lame Deer man admitted charges Friday in the death of his girlfriend in Muddy Cluster in 2020.