Here are the latest stories on how the coronavirus has spread in Montana and Wyoming, and how health officials and healthcare facilities are h…
Six deaths and 36 hospitalizations have been reported statewide.
A body was found in the Missouri River south of Great Falls, Cascade County Sheriff Jesse Slaughter said.
Acoustic/Folk Instrumental by Hyde - Free Instrumentals https://soundcloud.com/davidhydemusic Creative Commons — Attribution 3.0 Unported— CC …
Bridger Aerospace manufactured clear plastic face shields for the Frenchtown Rural Fire District to help fill a shortage of personal protective gear.
Turns out Missoula is a diverse place when it comes to howling.
Montana banks have issued roughly $500 million in the paycheck protection loans to the small businesses since the federal program rolled out f…
Doctors at St. Peter's Health in Helena have had more than a thousand "virtual visits" with patients using a digital platform that doctors and…
The Missoulian's 2019 "Troubled Kids, Troubled System" series, which examined issues with private programs for troubled youth, was among the h…
North Dakota Gov. Doug Burgum on Wednesday defended his decision to not issue a statewide stay-at-home order, saying the state's targeted appr…
The day after state medical director Greg Holzman told reporters on a press call that there were no known cases of COVID-19 on Montana's seven…
Combined, the state says there are 303 patients with the coronavirus in Wyoming, between the confirmed count and the probable count — 94 of wh…
Public officials have become increasingly outspoken against out-of-state visitors venturing into Wyoming to recreate or flee the pandemic.
The Carbon County Sheriff's Office is investigating a shooting at a trailhead south of Red Lodge that left one man dead.
Montana's Fort Peck Tribes have reported two cases of COVID-19, believed to be the first among the state's seven Indian reservations.
It's unclear what happened to the masks, a hospital spokeswoman said Wednesday, including whether they were stolen.
The number of North Dakota coronavirus cases increased by 14 in the last day to a total statewide of 251, state health officials said Wednesday.
Two COVID-19 patients who were treated at Billings hospitals have been released.
Stay informed about the latest coronavirus developments in the area with this collection of the coverage — all of which can be read without a …
Assaults continued to rise in Billings in 2019, but the city saw its first decline in drug offenses after years of increases, according to the…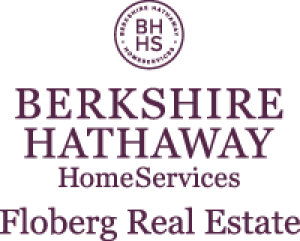 Susan B. Lovely - Berkshire Hathaway Home Services Floberg Real Estate
A judge entered not-guilty pleas Tuesday on behalf of a woman accused of killing longtime Dillon resident Larry Coon in January, while another…
Montana's Public Service Commission voted down a proposal Tuesday for a climate change forum during a meeting that wasn't public.
The extension also applies to orders such as a post-travel quarantine for most people and pauses on evictions.
All active registered voters in Montana will be able to vote by mail in the June 2 primaries. 
One of America's most widely cited coronavirus models shows the number of cases in Montana peaking next week. But officials here are taking th…
DES MOINES, Iowa — Even as most Americans are under orders from their governor to stay at home to slow the spread of the coronavirus, leaders …
North Dakota health officials on Tuesday reported 12 more cases of COVID-19, including the first confirmed positive case in Bowman County.