One man is dead and multiple people are injured after an Amtrak passenger train hit a tractor near Bainville in Roosevelt County.
An Amtrak train carrying passengers collided with a John Deere 4940 tractor at mile marker 653 on Highway 2 shortly before 11 a.m., according to Montana Highway Patrol Trooper Ross Tuggle. 
The 65-year-old Sidney man driving the tractor died on impact. The train was likely traveling at about 75 mph, Tuggle said.
One passenger and three crew members were treated for injuries at a hospital and released Friday night, said Amtrak spokesperson Marc Magliari.
The railroad crossing does not have crossing arms, according to Roosevelt County Sheriff Jason Fredericks. A small fire also broke out after the crash, Tuggle said. 
The train's cars derailed as a result of the crash, Tuggle said. The county's Facebook page reported that 10 cars derailed in the incident.
"(The train) remained upright as it lost contact with the tracks," Magliari said in an email. 
Though the train remained upright, several passengers described their fear and scramble to get off the crashed train.
Madeline Riviera, 41, says she had been sleeping when the train hit the tractor. 
"I woke up to smoke all around me and my neighbor screaming," she said. "My first reaction was to jump out the window, but all I saw was fire. At that moment I felt like I was stuck."
Safe off the train after the crash, Riviera, who was traveling from Milwaukee, Wisconsin, expressed gratitude at surviving.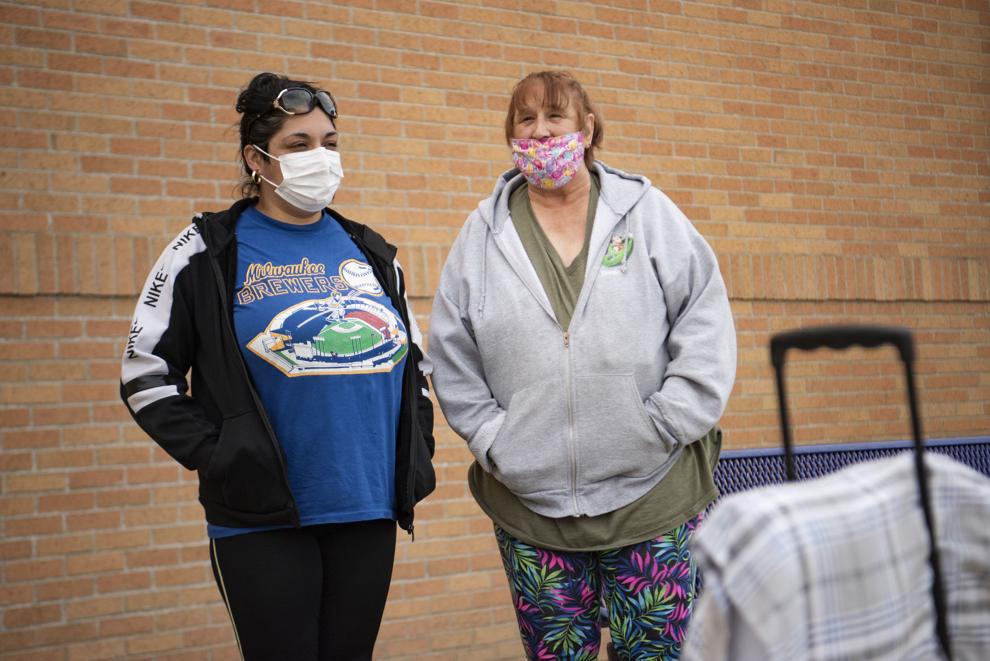 "I'm sorry this happened, but I am thankful we're all here," she said.
And Brandy Harper, 34, a passenger traveling from Washington, D.C., to Portland, Oregon, said she stomped out flames that broke out in her train car in the crash. After that, she said she jumped out.
Harper acknowledged it was a difficult situation, but "our crew did amazing for what they could have done," she said.
All 64 passengers on the train had injuries, Fredericks said. Most injuries were minor, he said. 
Among them was Charlene Brown, 68, of Minnesota, who described how her knees were pinched by the seat in front of her in the crash.
"It pinched my leg inside. It's all bruised up," she said.
Passengers were taken to Culbertson High School to await alternate transportation, which Amtrak was working to arrange, Magliari said.
The Amtrak train 7 and 27 were connected and westbound from Chicago to Seattle and Portland. 
Investigators with Amtrak and Burlington Northern Santa Fe were en route to the site Friday. The Montana Highway Patrol is also investigating the crash. 
The train had damage to its front-loading engine, and the tracks were damaged in the crash, Fredericks said. 
"That line is shut down for a while," he said.
The line is closed for the investigation and for any needed repairs to the track, Magliari said.
Speaking after 6 p.m. Friday, Tuggle said the line likely wouldn't be cleared until Saturday.
The closure has delayed an eastbound train headed for Wolf Point. That train will pick up some passengers on its return journey, Magliari said.
Roosevelt County asked people to avoid the area and asked motorists to take an alternate route.
---
Photos: Amtrak crash near Bainville