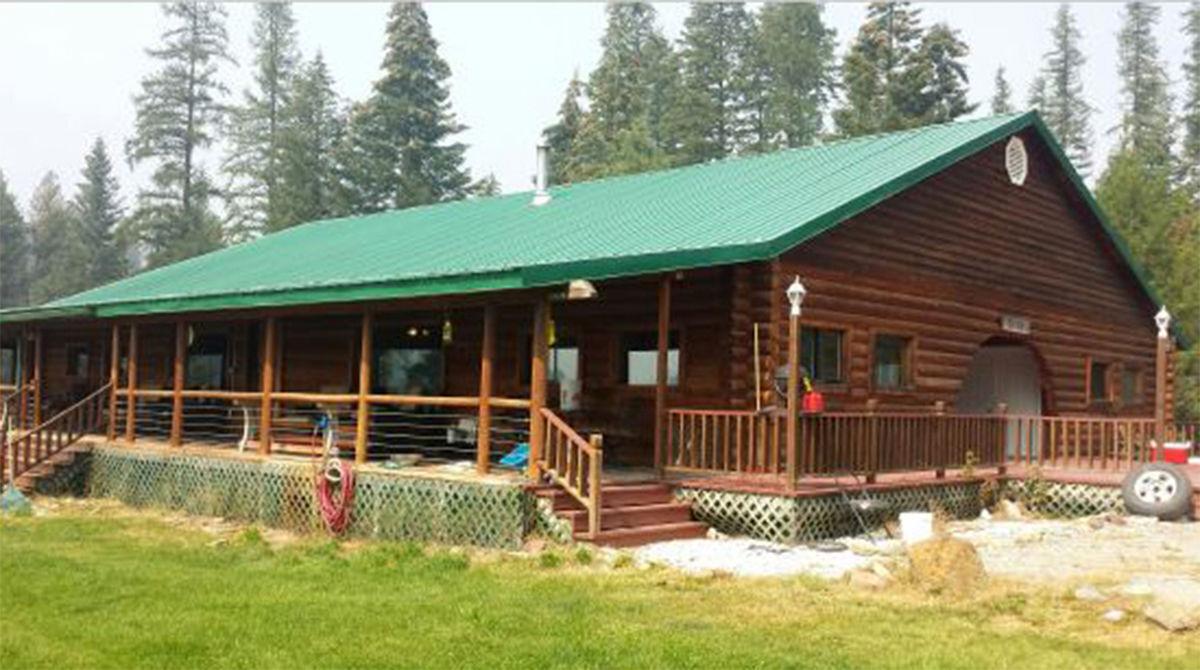 Thirteen former students of Clearview Academy and Reflections Academy — two residential treatment programs for troubled teenage girls in Sanders County — are suing the programs over allegations of mental anguish and sexual assault.
Both civil lawsuits were filed Jan. 28 in Sanders County District Court.
The lawsuit against Reflections Academy alleges that two brothers employed by the program, Cameron and Chaffin Pullan, sexually assaulted residents of Reflections on multiple occasions.
Both lawsuits allege negligence on behalf of the programs and infliction of severe mental anguish on residents by staff.
Five former residents are suing Reflections Academy, Michele Manning (the program's owner), and employees Chaffin and Cameron Pullan. The lawsuit against Reflections filed in January 2021 alleges that Chaffin Pullan provided a massage to one of the students on two occasions, and shared graphic details of his sex life with the same student when she was a minor.
Nine former residents are suing Clearview Academy, Manning (who previously served as the program's director but no longer works there), and Mike Linderman, an employee. One former resident is suing both programs.
The new lawsuits come after Reflections Academy was sued three times between Oct. 5 and Dec. 24 of 2018 over allegations it misrepresented the qualifications of its staff and employed Chaffin Pullan, who groomed the young girls, sexually abusing at least one.
Reflections Academy Inc., opened in 2016. Manning, its owner, has long worked in Montana's private, for-profit teen treatment industry. She has worked for more than a decade with the Pullan brothers, who are accused of sexually abusing residents.
Reflections Academy and Clearview Academy are both licensed by the Montana Department of Health and Human Services. Manning owns Reflections and Mary Theilbar told the Missoulian that she owns Clearview, although her sons help run the program.
Theilbar told the Missoulian Thursday that she was not aware of the lawsuit yet and therefore did not have a comment. She said Clearview is a Christian school.
"God started this program," she said. "People just came to me from all over the United States."
Theilbar was not directly involved with the program and was out of state for medical reasons during at least some of the time that residents involved in the lawsuit attended the school, she said. Residents suing Clearview attended the program at various times from 2012 to 2018.
Theilbar said that in 2013, she was receiving treatment for cancer. At the time, Manning was serving as the director of Clearview before leaving in 2015 to open Reflections, she added.
"All I know is that the people that work for me were excellent," Theilbar said. "I had trained them for years before I had to go to treatment. They were very good and I consider them a blessing."
Reflections did not respond to calls for comment.
Both lawsuits filed in January 2021 allege that the residential programs implemented treatments of participants that are not recognized by any legitimate mental health professional or organization.
The programs claim to help treat behavioral issues in teenage girls. Many of the former residents attended the programs to be in a safe place and receive treatment to get better.
Former Clearview Academy resident Emily Carter said she did not receive adequate treatment at the program to help treat her eating disorder, which she had sought help for.
The lawsuits also allege that both Clearview and Reflections use practices implemented by the World Wide Association of Specialty Programs (WWASP), a network of behavior model schools that has since disbanded following multiple lawsuits against programs and allegations of child abuse.
Carter said a kind of group visualization therapy that involved yelling, beating duct-taped towels on the ground, and forcing girls to decide which of their peers deserved to live or die in an imaginary shipwreck were among the practices that were traumatizing for her.
The Missoulian previously reported that at Clearview, Manning, who wasn't licensed as a counselor in Montana until 2014, led the therapy. Numerous students shared their experiences with the Missoulian.
"I think the thing that destroyed me more than anything was the processes that we did," Carter recently told the Missoulian. "… It was a bunch of attack therapy and having us scream and beat the ground with towels and death reenactments, forcing your parents to write an obituary and read it to you. They made me burn the names of people I loved." 
Carter said her experiences at Clearview led her to co-found a new nonprofit called Breaking Code Silence, which aims to stop institutional child abuse at alternative, private treatment programs for teens across the country.