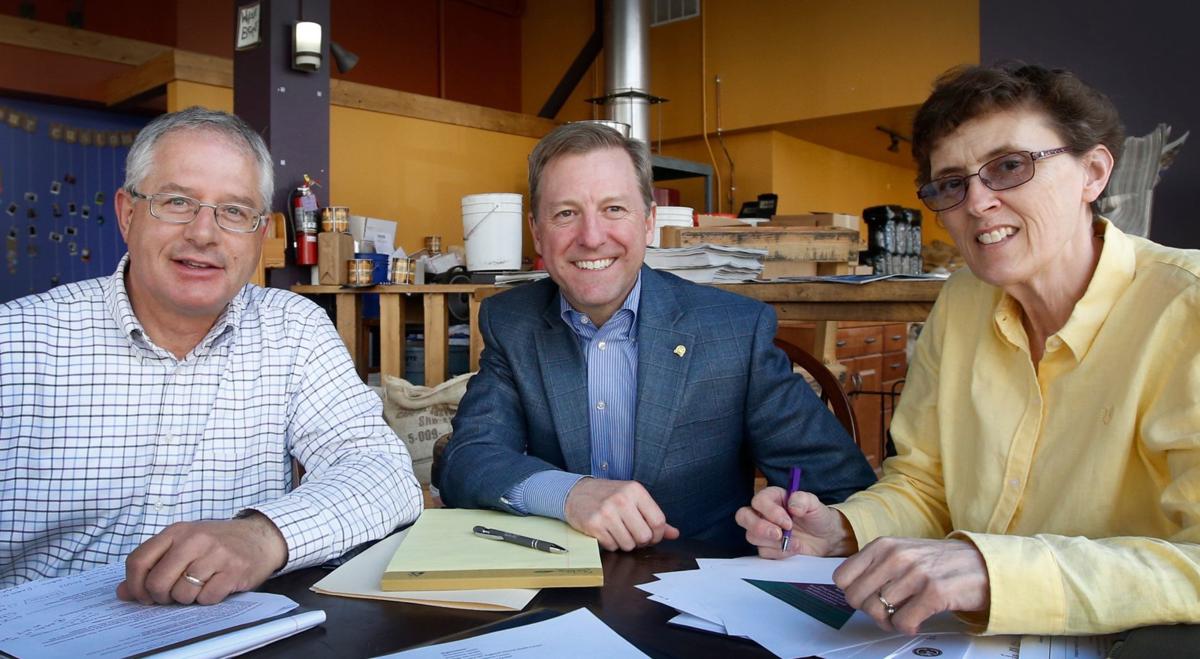 President Donald Trump rolled out a national veteran suicide prevention task force Tuesday with two Montanans in attendance at the White House.
Montana has the highest veteran suicide rate in the nation, with 49 deaths per 100,000 people in 2017. Billings Mayor Bill Cole and state Rep. Seth Berglee, R-Bridger, represented the state at the ceremony.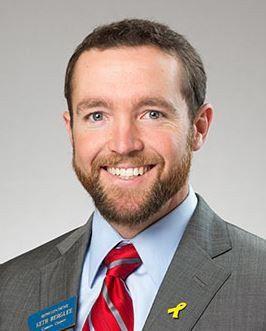 Cole is one of two Montana mayors participating in a suicide prevention challenge organized by the Department of Veterans Affairs. Berglee is an Army combat veteran who served in Afghanistan.
Tuesday, Trump announced the formation of a cabinet-level task force to create a plan of action on veteran suicide that enlisted community level support from small governments and private health care providers. He committed to providing federal funding to the effort.
"The idea is that the government is facilitating; it's not the government running it," Berglee said.
The distinction is important, Berglee said, because the president indicated he wants communities actively engaged with each veteran, rather than waiting for veterans to come forward. It's a delicate reversal in outreach that will work for veterans only if they don't feel like their rights are being infringed upon.
"It's not a VA system where they're going to come to your house and knock on your door," he said.
Cole was one of two Montana officials to accept the Department of Veterans Affairs' Mayor's Challenge to Prevent Suicide among service members, veterans and their families. The challenge was issued to cities based on veteran population and suicide rates. Targeted cities then partner with military officials and community health organizations to address suicide.
In Billings, health care providers like RiverStone Health and Billings Clinic do the heavy lifting on the mayor's challenge, which came with no funding, Cole said.
"It was a great honor to visit the White House, and I applaud the president for calling attention to this public health crisis," Cole said in a press release. "The home front should not be more dangerous for our veterans than the battle front. We must marshal every weapon we have to win the battle against veteran suicide."
Grants were the most likely tool for funding veteran suicide prevention at the community level.
Helena Mayor Wilmot Collins was the other Montanan selected for the challenge. Helena is home to the Fort Harrison VA Medical Center. Billings is home to a large VA clinic.
Cole wasn't sure how he was among those selected to attend the roll-out; he received his invitation late last week.
"I had to first of all, confirm it was legitimate, but I was able to do so rather quickly," Cole said.
U.S. Sen. Jon Tester, D-Mont., is the ranking member of the Senate Veterans Affairs Committee. In a statement, he called Trump's executive order a good step.
"Our approach to mental health and suicide prevention has to be a team effort with the White House, the VA, Congress, (Veterans Service Organizations), local providers, nonprofit organizations, and communities, all united to address the staggering effects of war," Tester said. "This Executive Order is a step in the right direction, but we've got to keep taking an all-hands-on-deck approach when it comes to efforts to expand veterans' access to mental health care and to improve our nation's suicide prevention efforts."
Sen. Steve Daines, R-Mont., also applauded the president "for focusing our nation's highest leaders on solving this tragedy."
"In 2016, 42 Montana veterans lost hope and made an irreversible choice that may have been preventable," Daines said in a statement. "They fought for our country, and now we must fight for them in their time of greatest need."