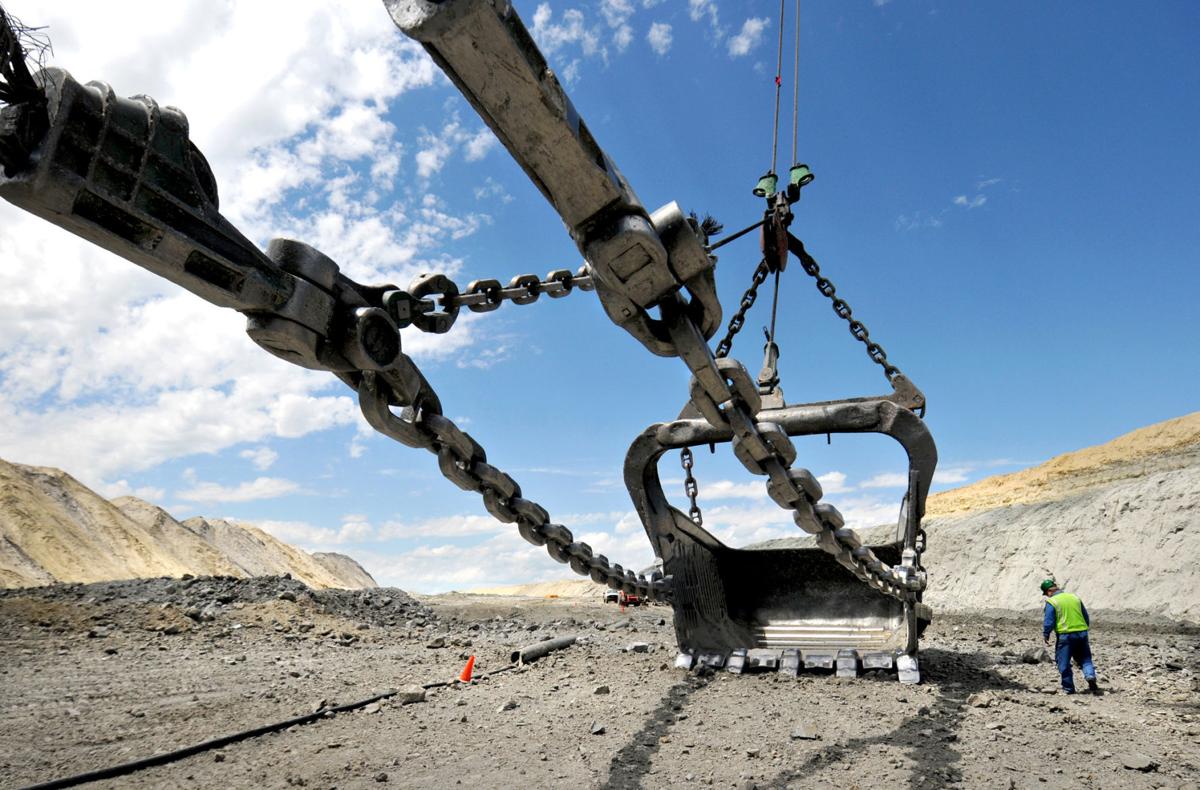 A $2 million grant for retraining displaced Montana coal workers has gone untouched since it was announced in 2017. To tap the money, state officials say they need Colstrip Power Plant operator Talen Energy to play ball.
POWER (Partnerships for Opportunity and Workforce and Economic Revitalization) Grant money received fanfare when the state qualified for the federal award in August 2017. Coal was in a tailspin. Colstrip's owners had agreed to close two of four units no later than 2022. Spring Creek Mine, Montana's largest coal producer, had cut 60 jobs. The Crow Tribe had taken a multi-million dollar hit because of sagging prices at Absaloka Mine.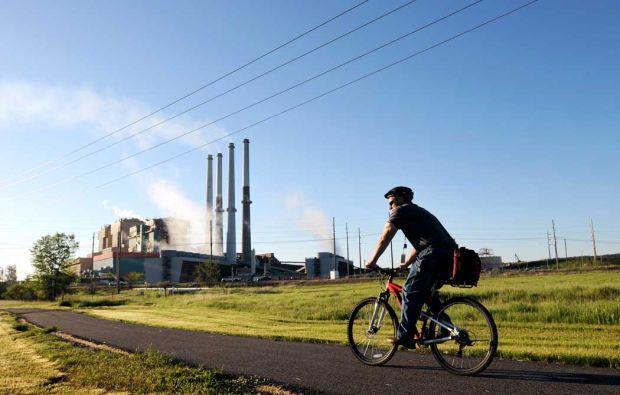 It's exactly the scenario state officials say the POWER Grant was made for, a chance to start retraining workers in the months before they lose their jobs, rather than after. Talen, which has already announced a closure at year's end, could uncork that funding by putting workers who are going to lose their jobs on notice, said Scott Eychner, who oversees workforce development programs at the Montana Department of Labor. The company hasn't done so.
"It's huge. If they would give that notice we could start helping those people out," Eychner said. "The trick is getting Talen to say 'OK, we're going to figure this out. We're not just going to run the business.'"
More than 300 people work at the power plant, a third of them on units slated for closure in a few months, though Talen has said the exact number of jobs lost because of the units shutting down still isn't clear.
The U.S. Department of Labor advised Montana that getting companies to give workers fair notice of future job losses would be tough, Eychner said.
Businesses don't want to encourage workers to leave while there's still work to do. It's a hot air balloon-and-sandbags relationship that doesn't prepare workers for their next job before they're cut loose.
Talen has been focused on minimizing departures so it has enough workers to keep the power plant running. In July, Talen Montana President Dale Lebsack told state legislators that Colstrip Power Plant workers are already leaving for jobs elsewhere because of uncertainty at the power plant. Departures are up 10%. The company has countered with a collective bargaining agreement that solidifies employment terms for the next three years. Union workers approved the agreement with 70% support, Lebsack said.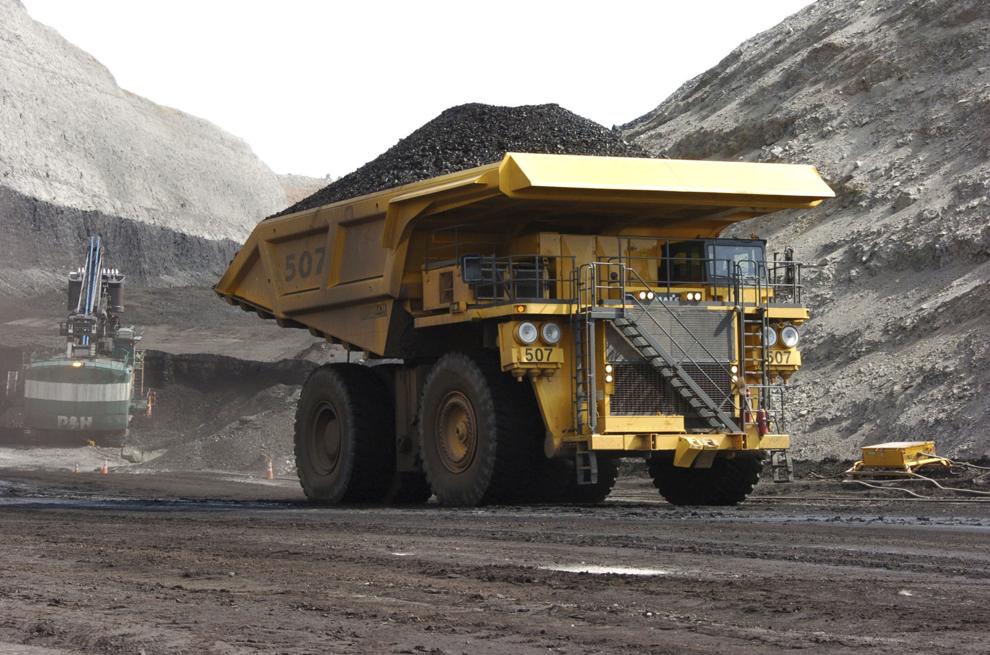 Asked why notices weren't being issued so workers would tap the POWER Grant's retraining funds, Talen issued the following statement:
"Our employees remain a primary focus for Talen Montana as we move ahead with the retirement of Colstrip Units 1 and 2. We still need qualified employees at Colstrip for the decommissioning activities associated with Units 1 and 2, which will extend beyond the closure date of the units; for the continued operation and maintenance of Units 3 and 4; and to offset employee attrition brought on by the uncertainty around Colstrip's future. As previously stated, Talen Montana hopes to avoid a significant layoff of Colstrip employees. We are committed to doing what is right by our employees and will work to facilitate available transition support for any affected employees within the appropriate time frame."
Meanwhile, the state has used a limited amount of money from sources other than the POWER Grant to launch a retraining program. Montana AFL-CIO, Miles Community College and Chief Dull Knife College told The Gazette last week that they're using layoff aversion funds created by the federal Workforce Innovation and Opportunity Act. That money can be used for people who don't have a pink slip and haven't been laid off, but are navigating a tough coal economy.
At Chief Dull Knife College, there's a licensed addiction counseling program for the Colstrip workers interested in transitioning into the profession. Dean of Academic Affairs Bill Briggs said the retraining plan rolled out last July in preparation for the displaced Colstrip workers. Miles Community College is offering commercial truck driving coursework geared toward Colstrip workers. There are medical technician courses. Dawson Community College is offering computer programming classes. The coursework is scheduled to accommodate the schedules of students still working at the power plant.
The course programs were all initially to be funded with POWER Grant money. Gov. Steve Bullock, a Democrat, announced awards for retraining programs last year. Dawson was awarded $200,000, Montana AFL-CIO $292,746, Miles and Chief Dull Knife a combined $494,562. That money never materialized. The layoff aversion funds that were doled out were considerably less.
"We came up with about $175,000, and that was about all we had," Eychner said. "There's about $75,000 more of that left. So, we've spent, the providers have spent, about $100,000 so far."
There's an expiration date on the POWER grant money. The original terms for the $2 million were 'use it or lose' it by September 2019. Realizing it was going to blow by that deadline, the state Department of Labor applied for an extension, which it received, to December 2020. The argument for the extension was that there would be jobs lost related to Colstrip Units 1 and 2, and that the program would eventually work as intended, complete with advance notice of job cuts and work schedules modified to allow for retraining.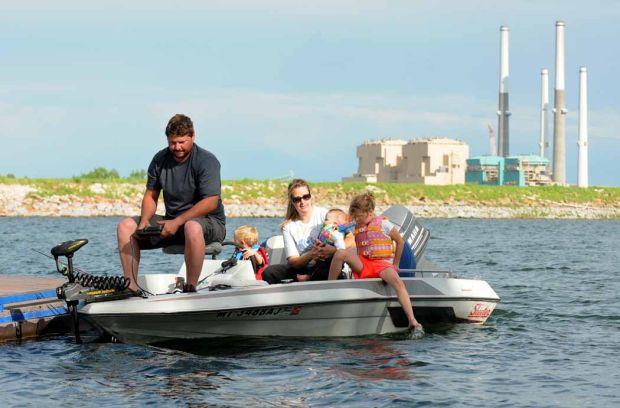 If the $2 million is put to use, it could trigger another $2.6 million in POWER Grant money to be available for the future coal industry job losses, like the 2020 closure of the Lewis and Clark Station announced earlier this year by Montana Dakota Utilities, or an early shutdown of Colstrip Units 3 & 4.