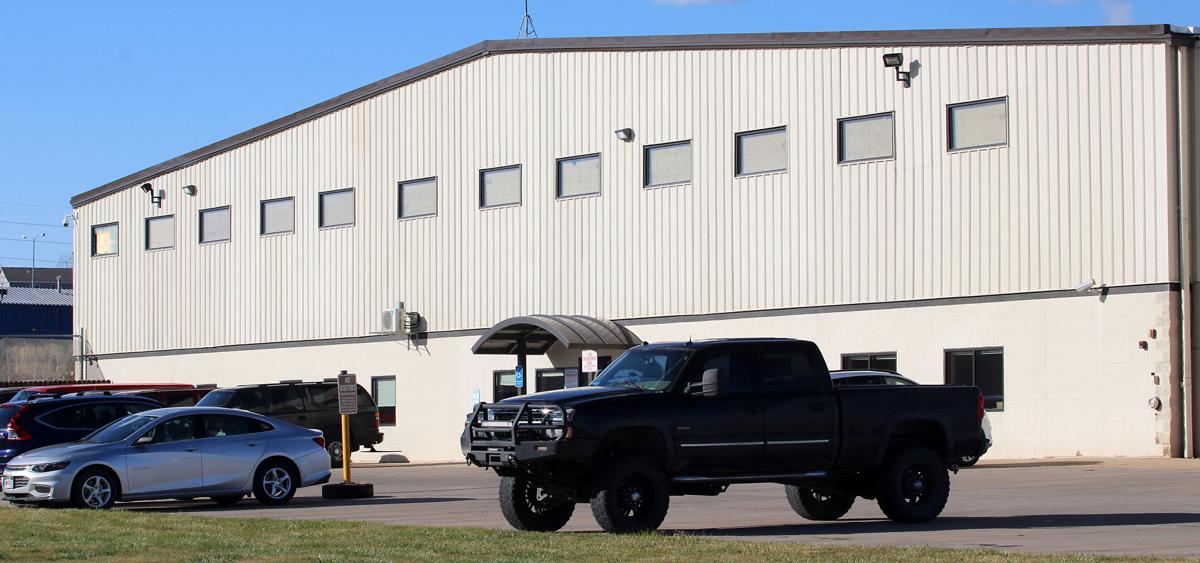 About 60% of South Dakota prisoners have contracted COVID-19 since March while active cases at the Rapid City prison increased from 45 on Monday to 183 on Tuesday.
There have been 2,009 coronavirus cases among Department of Corrections inmates since the pandemic began and 241 are active, according to Tuesday data from the DOC. There were 3,347 DOC inmates as of Sept. 30, which means about 60% of prisoners have contracted the virus.
DOC staff have self-reported 144 cases; 48 are active.


The increase of cases at the Rapid City Community Work Center helped push the total DOC positivity rate to about 60%.
The Rapid City Community Work Center has a 62% positivity rate with 184 inmates testing positive and 299 testing negative since March.
The increase in cases came after a mass testing event on Monday, Feickert and the other inmate said. Both men tested positive and correctly predicted cases would increase to more than 100 by Tuesday.
The men's minimum security facility is at 2725 Creek Drive near Cambell Street on the east side of town. The second-floor windows are now boarded up on the inside with a material that looks like plywood.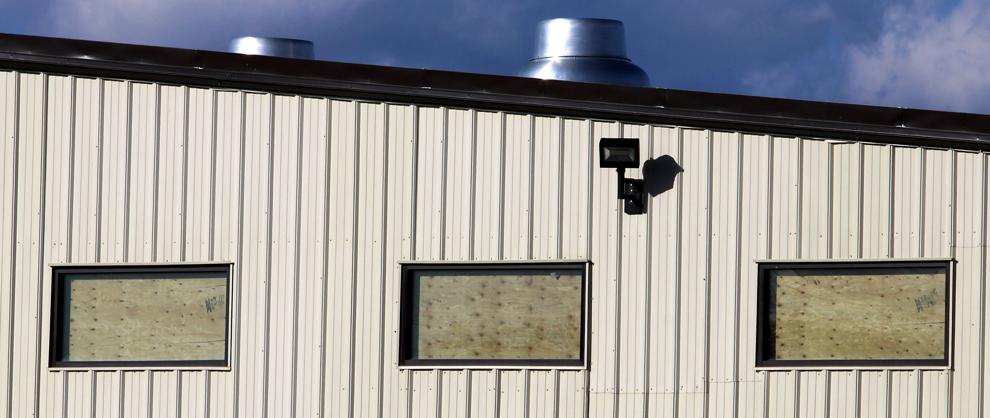 The windows were covered after two prisoners fled this weekend with one of them escaping by breaking through a window, Feickert and the other inmate said.
The DOC spokesman did not respond to questions about whether an inmate escaped through a window and if the window coverings are permanent or will be replaced with a secure barrier that lets people see outside.
Feickert and the other inmate described a fearful environment where workers share little information with prisoners and are frequently changing which part of the prison is the quarantine unit. That description matches what female prisoners told the Journal in March and September, and what sources told the Argus Leader last week.​
The Rosebud Sioux Tribe council unanimously passed a resolution on Nov. 5 saying that the coronavirus outbreak and living conditions at the women's prison in Pierre are violating inmates' civil and human rights. 
The tribe will be sending letters to Gov. Kristi Noem, Chief Justice David Gilbertson and Secretary of Corrections Mike Leidholt asking them to investigate and remedy COVID-19 prevention plans and conditions at all state prisons, said tribal Attorney General Lloyd Guy.
Native Americans, especially women, are over-represented in the prison system, according to Sept. 30 DOC data and 2019 Census estimates.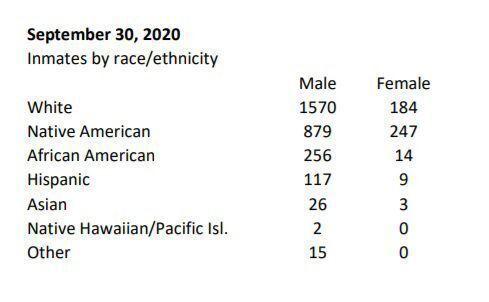 Forty-two percent of female prisoners and 31% of male prisoners are Native American even though Native Americans only represent about nine percent of the state's population. 
As of Monday, 96 residents and four staff members at the facility had tested positive for COVID-19, The GEO Group confirmed.