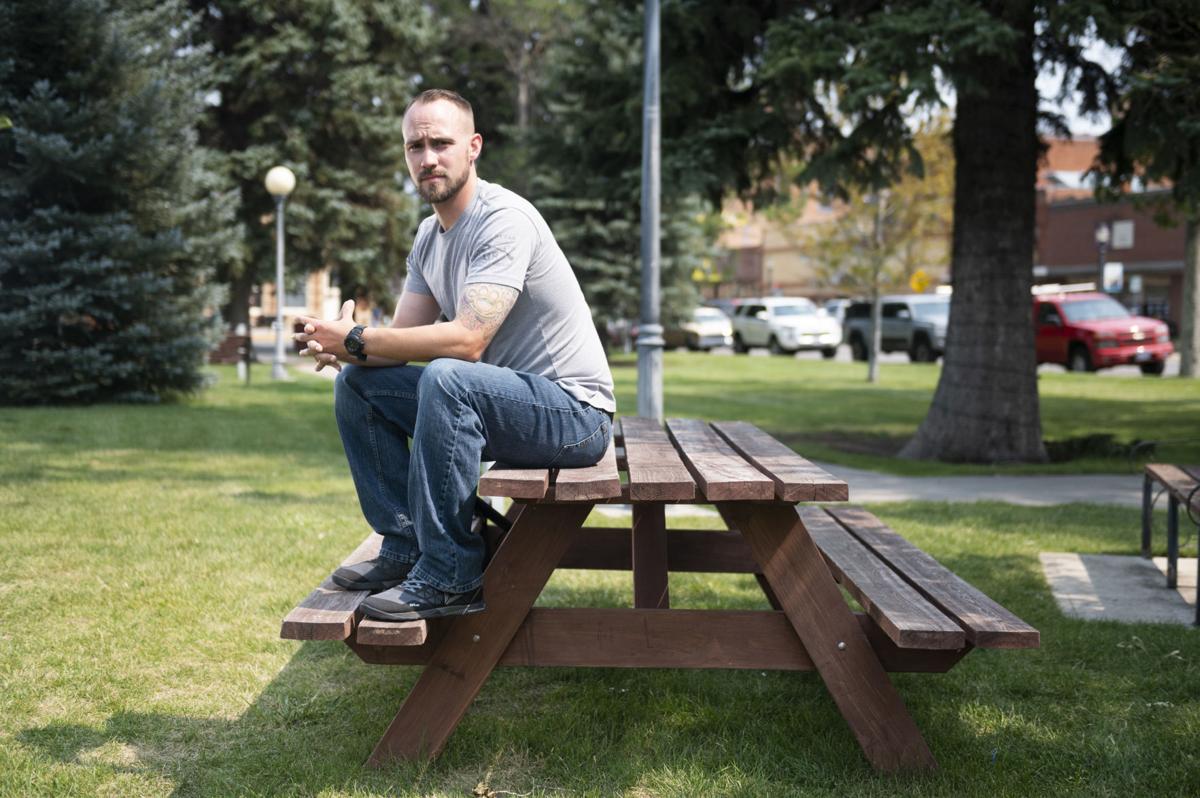 David Evans had just graduated from the Montana Youth Challenge Academy in Dillon.
Six years had passed since the twin towers fell in New York City. The war in Iraq was entering its fourth year, reaching the then-unknown halfway point before troops were pulled out in 2011.
Evans, a self-described "bad kid," dropped out of high school and landed at the academy for at-risk youth. For him, being in the military is the "family business." Three generations served before him, dating back to his great-grandfather, and that family business has continued.
Two weeks after his graduation from the academy in 2007, Evans left for basic training. The next year, he was stationed in Baghdad.
"There was nothing else for me to do," Evans said. "I was a kid from a poor family in Polson, Montana, with a frickin' G.E.D. What else was I gonna do? Go sell tires at Les Schwab, or join the Army. So, I joined the Army."
Evans went on to complete three tours over eight years in the Army, serving in both Iraq and Afghanistan. Now a deputy for the Park County Sheriff's Department, he's one of more than 4 million veterans who served in the two decades of conflicts in the aftermath of 9/11.
When veterans are discharged from active duty, the U.S. Department of Veterans' Affairs takes over health care and benefits needs. The cost of taking care of those veterans, along with the VA's budget, has skyrocketed since 2001.
Costs continue to rise to meet the growing needs of an older population of veterans, just as they have for veterans that served in generations past. The median age now for veterans of Iraq and Afghanistan is 35 years old, and by 2050, they'll be the largest — and oldest — cohort.
Many veterans receive health care and disability benefits from the United States Department of Veterans Affairs once they've been discharged. And since 2001, the VA budget has quintupled, with a budget request for the upcoming fiscal year reaching roughly $269 billion, a 10% increase from last year's budget.
Just over $117 billion in discretionary money could be set aside for healthcare and benefits in the requested budget for next year. The VA now has the second-largest discretionary budget in the entire federal government, beating out other department like the Department of State and the Department of Justice. Only the Pentagon's budget is larger.
But some veterans, like Evans, have not felt the effects of the flood of money that the VA has received over the past 20 years.
"I haven't seen any of it, that's for damn sure," Evans said.
There are 14 VA clinics in Montana, including one in Bozeman. Fort Harrison Medical Center, located in Helena, acts as the nexus for VA care in the state. Around 24,000 veterans are enrolled in the Montana VA system. The Bozeman VA Clinic has two physicians, along with two nurse practitioners. That clinic provides care to thousands in the area.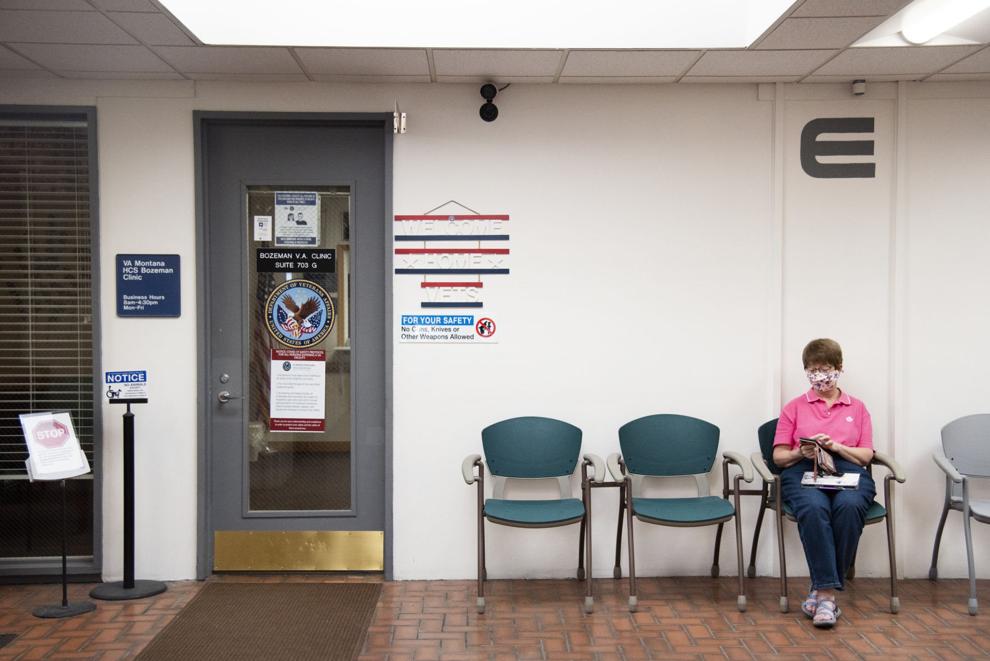 Evans suffered active duty injuries, including a blown-out knee because of his heavy loadout — including weaponry, ammunition, body armor which all together can weigh as much as 90 pounds — and radio strapped to his back. He was able to get his knee repaired while serving in active duty. But he left the military with the invisible wounds of PTSD.
He has avoided the VA since leaving in 2014. He, like many other veterans, has had a difficult time getting services, whether due to distance from a VA clinic, long wait times or simply because he was never told about everything that the VA has to offer upon entering civilian life.
"It's a big cumbersome beast, and I don't think anybody really knows what the hell they're doing with us," Evans said.
But the experience of veterans with the VA, and gaining access to mental health services and disability benefits, has been a mixed bag. Some cruise through the system with no problems, others hit roadblock after roadblock.
The VA is imperfect, with lingering flaws that have plagued veterans seeking help for decades.
"Every time you deal with (the VA), it's hours and hours of either sitting in a waiting room or sitting on the phone on hold," Evans said.
'We didn't even know the VA existed'
Len Albright, post commander of the American Legion in Bozeman, is a Vietnam veteran — the largest cohort of veterans in the country, with a population of roughly 6.1 million. Nearly half are enrolled with the VA, and about 20% receive disability benefits from the Veterans Benefits Administration.
Through nearly 50 years, Albright said he has seen improvements in the VA, especially when it comes to informing newly discharged veterans from this generation.
But when he and his peers left the military, the opposite was true.
"We didn't even know the VA existed when we got out," Albright said.
Despite making up the largest population of veterans in the country, the men and women who came home from Vietnam aren't enrolled with the VA at as high of a rate as the newest generation. More than 60% of the veterans from Iraq and Afghanistan are enrolled.
Compared to previous veteran cohorts — like those who served in Vietnam, Korea and World War II — the veterans of Iraq and Afghanistan saw more combat, were sent on more deployments and, consequently, have suffered trauma and injury on a more widespread level, according to a report from the Brown University "Costs of War" research series.
Roughly $465 billion has been spent on veterans' care in the past two decades, according to Brown University's research.
Enrollment is the key to making the system work, Albright said. But getting veterans — from then and now — to go forward with the process is a challenge.
"Once you get out, what's the last thing you want to do? Get involved with anything that has to do with the military or the government," Albright said.
The Bozeman VA Clinic occupies just over 6,700 square feet of space in the Medical Arts Center on 300 N. Wilson Ave. That clinic provides primary care to roughly 3,800 veterans in the area.
However, the Bozeman clinic does not have all the services — like an on-site hospital — offered at the Fort Harrison Medical Center's campus in Helena or at the Billings VA Clinic.
While Evans has never been to the clinic in Bozeman, Albright has had a decent experience there. But the system isn't perfect and comes with longstanding issues. Albright said it was best to walk in rather than calling. When a person calls the Bozeman VA clinic, they often get redirected to Helena.
"That's exactly where the bottleneck is, and it hasn't changed since day one," Albright said.
A new clinic is in the works, however. It is planned to be named after Travis W. Atkins, a soldier from Great Falls who died in the line of duty in Iraq in 2007 and was posthumously awarded the Medal of Honor in 2019. The nearly $3.9 million project will double the size of the existing clinic.
The project, which will be located on 777 E. Main St in Bozeman, and could be completed as late as summer 2022.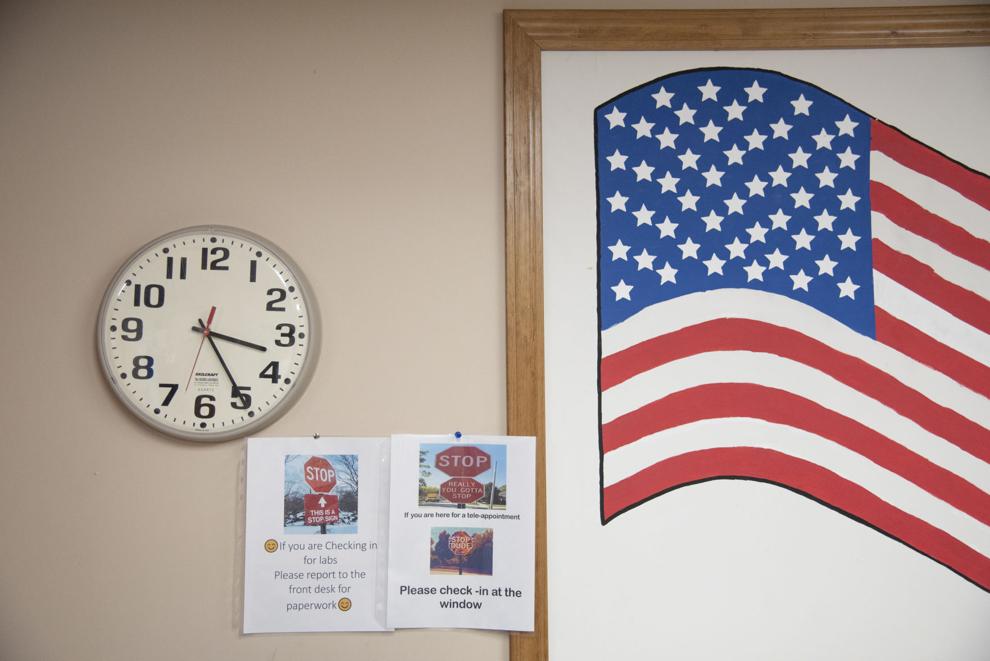 Enrollment for veterans of Iraq and Afghanistan in the early years of the two wars was not always a simple process.
Dr. Erik Vilen, the associate chief of staff of primary care for the Montana VA, was deployed to Iraq in 2003. He spent a year on active duty as a construction engineer. Initially, the beginning of his deployment was eerily quiet. But as the weeks and months ticked on, the quiet began to evaporate as fighting in the streets picked up in the wake of the overthrow of Saddam Hussein.
It took time for Vilen to process everything he had been through after a year in a theater of combat. There was a stigma about discussing mental health issues on active duty, and that carried into his civilian life for a few years, Vilen said.
By 2007, he needed help from the VA. Then he learned he was ineligible for enrollment.
"That was a very frustrating and disappointing thing because I had just assumed at that point that I would be eligible for care," Vilen said. "And it made getting access to experienced mental health folks certainly difficult."
The Dignity for Warriors Act of 2008 was passed to address that issue. Veterans discharged from service prior to that had a two-year window to enroll under VA healthcare and benefits. That legislation extended that enrollment window to five years.
Evans and Albright struggled with mental health, too.
"It took me a lot of years to go in and talk to somebody, but once you do, it's fine. I go once a month you know and it's like 'hey it's OK,'" Albright said. "You just don't want to, your psyche and your body just says 'no, we'll do this on our own. We did other things on our own and we're gonna keep doing stuff on our own.'"
'You have to go to Helena'
Evans said he hit his lowest point around 2010. He was in between deployments and could not function without the aid of alcohol. The Army's answers to his mental health issues were to shower him with prescription drugs, he said.
"It was super easy to get all the drugs I wanted and super hard to actually just get steady counseling, which is what I really needed," Evans said.
He eventually found help from a veterans nonprofit in Tacoma, Washington. Since then, he's found ways to deal with his post-traumatic stress disorder, like engaging in Brazilian jiujitsu at a local gym in Livingston.
While the Bozeman VA Clinic does offer mental health services, eventually all roads in the Montana VA system lead to Helena. The Billings VA Clinic is nearly as robust as far as services go, which includes outpatient surgery, neurology and gynecological services. But roughly 240 miles separate those two facilities.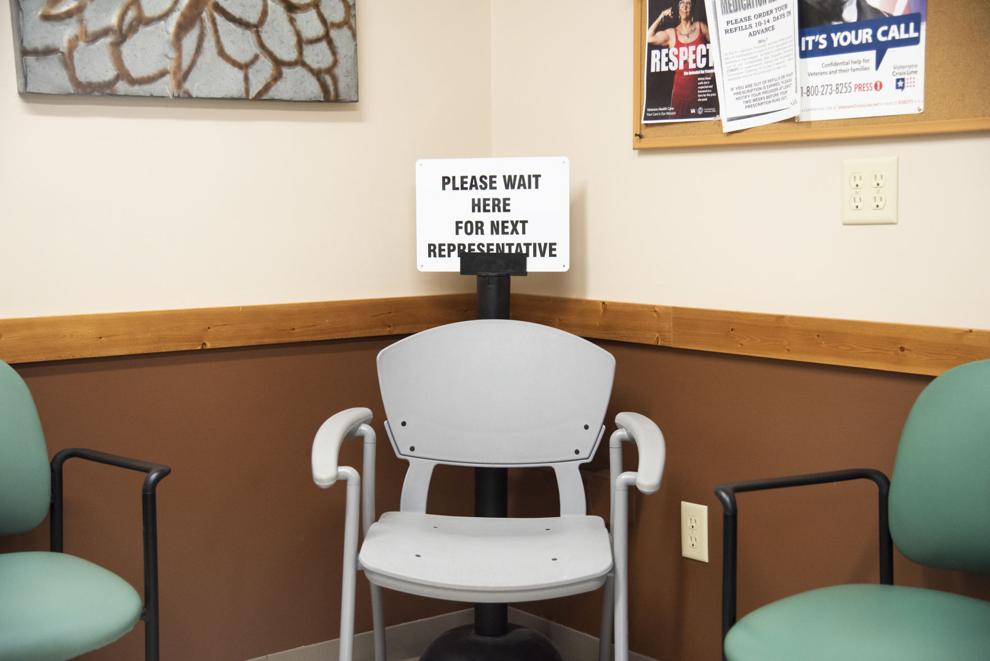 Vilen said that primary care acts like the quarterback of the VA system — essentially catering to veterans as a one-stop shop and then directing them to other services, if necessary. Due to Montana being so spread out, more rural facilities don't have the specialized services that some veterans need, Vilen said.
The Mission Act allowed for veterans who live more than 40 miles away from a primary care physician in the VA system to choose their own doctor with backing from VA benefits. Typically, veterans are able to get care sooner within the VA system, but at the cost of potentially driving hundreds of miles.
"It's up to them, depending on do they want to see us sooner and drive a long ways, or do they want to wait longer and see someone close to home," Vilen said.
And when a veteran is eligible to use a private practitioner, their status does not grant them immediate treatment.
"Just because the VA is sending you there doesn't mean that you go to the front of the line. So if they have a four month wait to see a neurologist, that's what we got," Vilen said.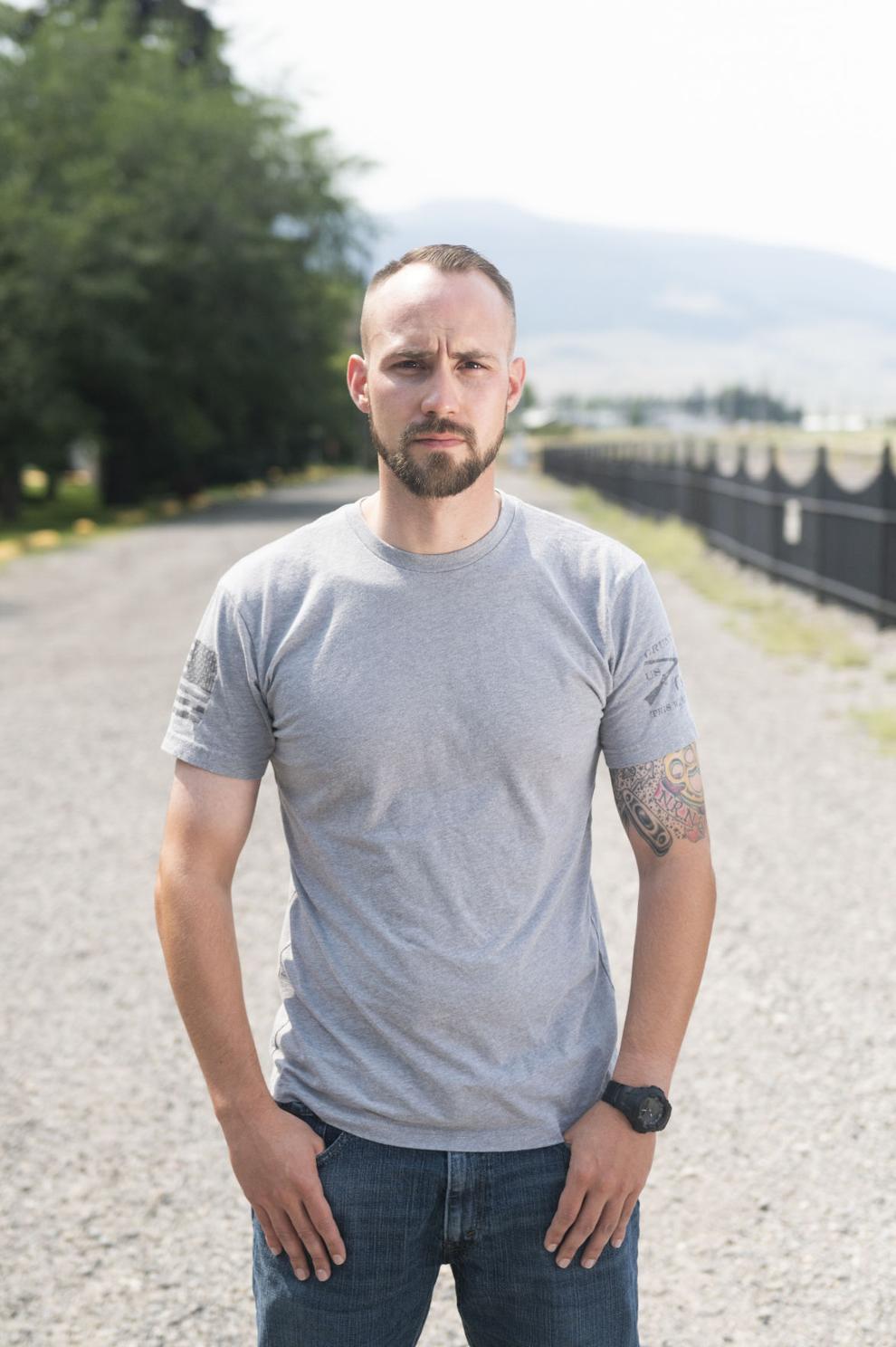 Evans has his own insurance, and said he doesn't really need the VA. Despite the issues he's had in the past, he considers himself one of the lucky ones.
He sees veterans in his work as a sheriff's deputy that very well could have been him. Some are heavily addicted to drugs and alcohol, causing them to not be able to get a job. Some don't have a way to get to the VA clinic in Bozeman that's nearly 30 miles away.
"Their only lifeline is the VA, and obviously it's not working," Evans said. "They're still out on the streets, they're still overdosing and dying all the time."
The National Suicide Prevention Hotline can be reached by calling 800-273-8255.
Alex Miller is the county and state government reporter and can be reached at amiller@dailychronicle.com or by phone at 406-582-2648.