The story surrounding the 1938 murder trial of Lee Simpson in Golden Valley County is one of the strangest crimes in Montana history.
Simpson was a "burly" 50-year-old farmer and father of two, described in a United Press news article as being "wealthy" in a time following the Great Depression when few were financially fit. Although he couldn't convince jurors that he was insane, his route to the gallows was littered with bizarre occurrences.
On the night of April 14, 1938, Deputy Sheriff Arthur Burford knocked on Simpson's door following a complaint by two livestock credit association representatives who said they were run off at rifle point from his property north of Lavina. According to Golden Valley County Sheriff E.J. Dolve, who was accompanying Burford, Simpson met them at the door with a hail of bullets. The 43-year-old deputy, who had been working the job only six weeks, was initially wounded in the leg.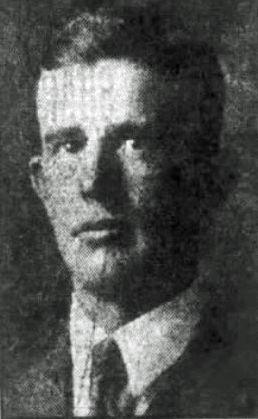 The sheriff retreated, returning fire in what some news reports said was a four-hour gun battle that left the two officers pinned down in the yard. Eventually Sheriff Dolve ran out of ammunition and was able to escape back to Ryegate, the county seat, to seek help. Upon returning to the ranch Simpson was gone and the deputy's body contained at least seven bullet wounds.
The day after the shootout, Simpson drove 50 miles and turned himself in to Fergus County Sheriff Guy Tullock in Lewistown. It was then when he also confessed to killing two brothers five hours apart at his ranch — 19-year-old Robert McDonald and 21-year-old Gerald McDonald. To hide the murders, Simpson reportedly hauled the bodies 30 miles to Roundup where he stashed them near the golf course.
Simpson implicated his wife, Gertrude, a 51-year-old Twin Coulee School teacher, as an accomplice in the murders and also produced a list of 16 people he said were plotting to steal his ranch. The list included the now-dead brothers, his wife and the Golden Valley County sheriff. Simpson said his wife had helped bury the bodies. She was charged with first-degree murder and eventually taken into custody. After being arraigned, Gertrude was released on a $5,000 bond.
The day after his arrest, while being held in the Fergus County jail, Simpson attempted suicide by slashing his wrists with a broken water glass — possibly out of fear that he would be lynched if he was transferred back to Ryegate, one news account speculated. On the wall of the cell, in his own blood, he wrote: "the result of a frameup through my wife and …" He apparently fainted before finishing his accusation.
After having his wounds bandaged, Simpson was transferred to the Golden Valley County jail. Over time his cuts became infected and Simpson was transferred to the hospital ward of the state penitentiary at Deer Lodge. By May, blood poisoning had spread so far in his right arm that doctors had to amputate his forearm.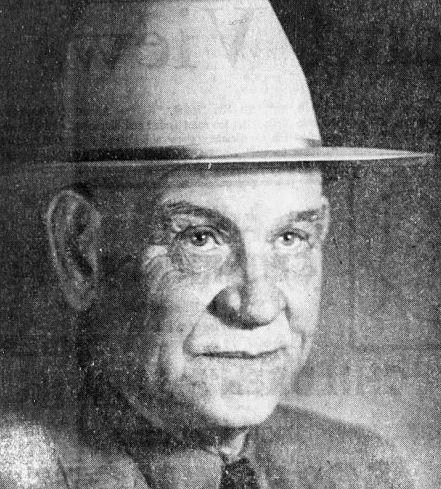 You have free articles remaining.
Keep reading for FREE!
Enjoy more articles by signing up or logging in. No credit card required.
Upon recovery he was taken to the Musselshell County jail where he was held until trial on Sept. 5. In one more unusual turn, as the list of jurors for the trial was drawn, Simpson's own name came up. He was eliminated from consideration.
Simpson's defense was based on a plea of insanity. Even after other people testified that they thought his mental condition had deteriorated, Simpson tried to kill himself again. During a recess in the trial he apparently climbed onto a ledge in his cell and plunged off head first, landing on the concrete floor and cracking his skull. He was found unconscious in a pool of blood.
The trial was delayed for a day-and-a-half before Simpson was escorted back to court by three guards as he "appeared barely able to walk. He was placed in a reclining chair padded with a mattress and wore a small bandage on his head."
That day his own wife took the stand and testified that Simpson hadn't been the same since an illness in 1937. "Several times during that year, Mrs. Simpson testified, her husband told her, 'it will be over soon,' and added that 'he wasn't himself anymore' after he began to develop false suspicions of his neighbors," according to a Billings Gazette account of the trial. She also testified that he "hid tools he thought 'planted' on his ranch by 'framers,' and was disturbed by airplanes flying the Great Falls-Billings route over his ranch."
She recounted that Simpson showed no remorse when he told her about his murder of the McDonald brothers. "I knew he was crazy," she said, adding that she was afraid of him and was forced to help bury the brothers.
Simpson's daughter, 16-year-old Elizabeth, also testified in her father's defense, weeping as she recounted that over the past two years her father appeared "to act differently."
Jurors rejected Simpson's insanity plea and found him guilty on Sept. 23, 1938. His appeals to higher courts and the governor were rejected. He was hanged on Dec. 30, 1939, after a gallows was set up in the courthouse yard at Ryegate. Although at the time the county had a population of only 300, the estimated attendance at the hanging was 600.
Two years after the murders, in April 1940, the charges against Gertrude Simpson were dismissed following a motion by the county attorney that there was insufficient evidence to pursue the case. The Simpson ranch was eventually sold, and Gertrude Simpson reportedly returned to her home state of Missouri with her two children.
At the age of 21, Petrina Peterson left her family's Minnesota home to lay claim to 160 acres of land on the sparse plains of northern Montana…