The termination of an administrator at the St. Labre Indian School in Ashland has sparked a backlash among students and parents, leading the private Catholic school to cancel class Thursday and Friday to prevent a planned student walkout.
Crystal Redgrave had served as a principal at St. Labre before becoming director of schools, a position roughly on par with a superintendent. She brought a brand of culturally rooted education to the school that resonated with students.
But she notified other St. Labre staff of her termination, effective June 30, in an email to address a "rumor" about her employment.
"I write this note with great despair and humility… It has been a great honor to serve as your leader and friend," she wrote.
Students who had planned a walkout Thursday to support Redgrave were troubled by the lack of transparency around the move and by the school closure.
"There's no clear reason why she's being terminated," said Shelraē Limpy, a student government officer. "We all found out through the rumors going around at the school."
As a private school, St. Labre has no legal obligation to explain staffing moves. Public schools often don't share reasons for termination or contract non-renewal. 
The school can be a lightning rod, attracting passionate supporters and opposition. A controversial boarding school past, combined with a more recent lawsuit over exploiting the tribe's poverty, clashes with those who believe that it offers the best education on Northern Cheyenne reservation. 
Limpy was joined Friday by about 20 people, including Northern Cheyenne Tribal President Rynalea Whiteman Pena, for a walk supporting Redgrave that traveled past the school. A handful of St. Labre staffers also attended the walk to support Redgrave.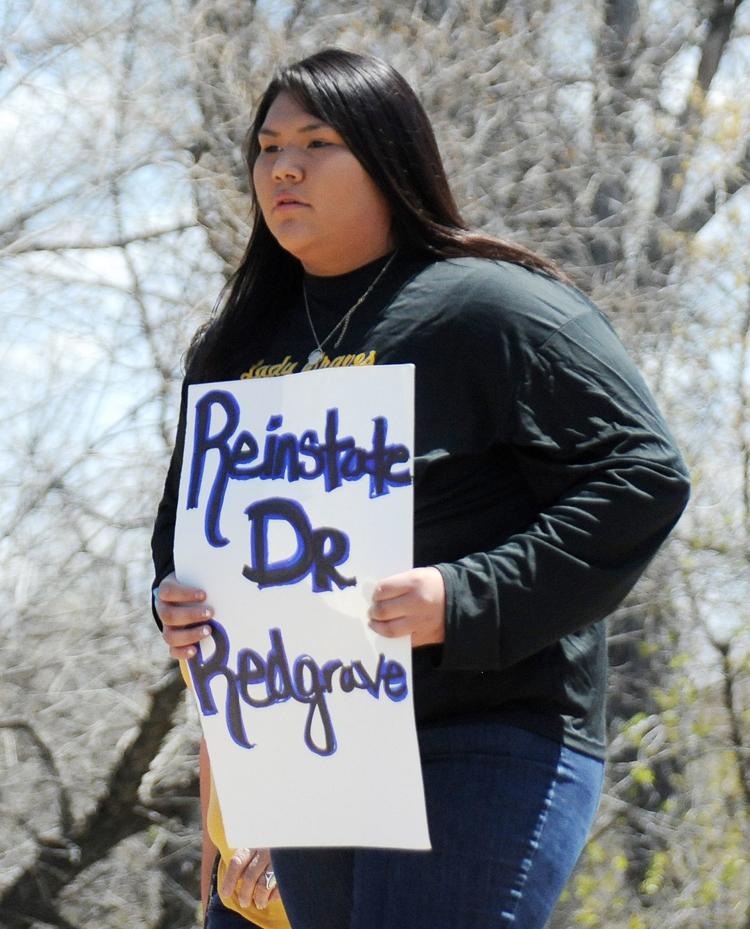 Thelma Beaverheart is the guardian of three of her grandchildren who attend St. Labre.
"I'm a strong Catholic," she said; five generations of her family have attended St. Labre. "(But) I was really saddened that they let (Redgrave) go."
The school's response to the planned walkout, and the lack of information about why Redgrave was terminated, make it seem like the school is "trying to shut (dissent) down," Beaverheart said.
Reaction
Director of schools is not the peak leadership position at St. Labre.
Messages left at St. Labre for executive director Curtis Yarlott on Friday were not returned. Phones at St. Labre were staffed Friday. Calls to Redgrave also were not returned. 
An email from Yarlott about canceling school cites the walkout.
"We have had parents and employees express concern about the safety of their children and themselves," he wrote. "The notice of the walkout was published on a public Facebook page. Although this is promoted as a peaceful student walkout, the concern raised was that we have no idea who or how many people will show up because of the public post."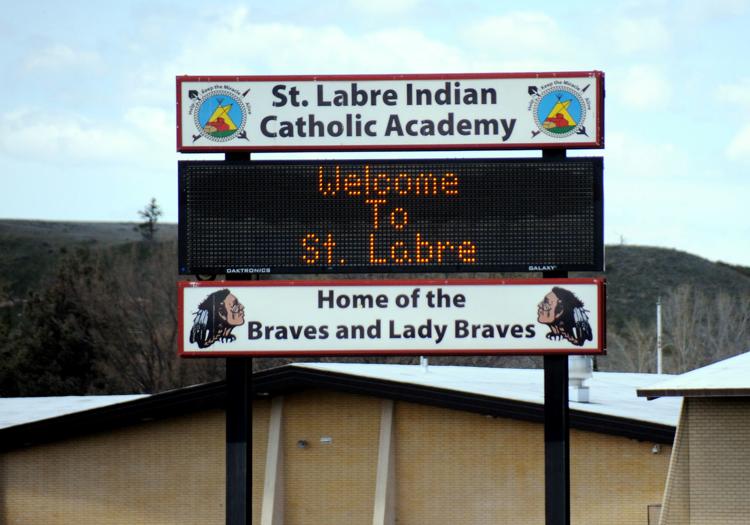 Limpy, one of the walkout's organizers, said that students weren't given a chance to explain the walkout or operate under ground rules.
"We could have respectfully followed what (Yarlott) said," she said.
Instead, she left with the perception that "they didn't want us to have a say in what we wanted to do."
School climate
Having a say is something Redgrave focused on, students said.
"She made it feel more like a school where the students actually want to come to school," junior Priscilla Flatmouth said, citing changes to the dress code and classroom rules.
Students also felt like she focused more on integrating Native American culture into the school.
"She worked the whole education system to develop that further," Summer Tapedo, St. Labre's student government president, said. 
Redgrave has long been a proponent for a culturally rooted education for Native American students. In testimony before the U.S. House Interior Appropriations Subcommittee in 2014 about the school she then worked at in Minnesota, she presented a model that focuses on spiritual and emotional education as much as cognitive and physical education.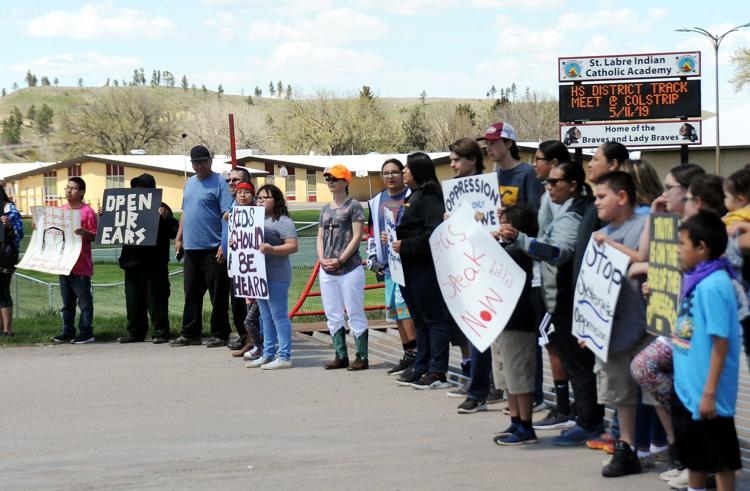 "I've seen a lot of presentations, and good presentations. In my professional opinion, Crystal's presentation is one of the best," Xanthopoulos said.
Xanthopoulous takes his multi-cultural education class to the Northern Cheyenne reservation each year; he got to know Redgrave during those trips, which include sit-down conversations with future teachers.
"We really hash everything out," he said, including how someone new to the reservation, who doesn't share the same cultural heritage, can best teach Native American students in a culturally responsive way; "what can non-Native American teachers do to help?
"I think that model should be seen by everyone who is a teacher," he said.
Role Model
Kelsea Jo Deputee sees Redgrave as a role model not just at school but also outside of it.
The St. Labre sophomore dances at powwows and connected with Redgrave's experience as a jingle dress dancer.
Redgrave was especially visible outside of regular school hours, often attending sporting events and holding gatherings like a pre-prom barbecue.
Deputee, Flatmouth, Tapedo and Limpy — all young women — admired Redgrave's professional credentials just as much.
"She's a Native American woman that has a doctorate degree, and we don't really get to see that as often as we should," Deputee said.
Redgrave's dismissal sparked a community meeting in Lame Deer on Wednesday night, which was attended by Whiteman Pena, the tribal president.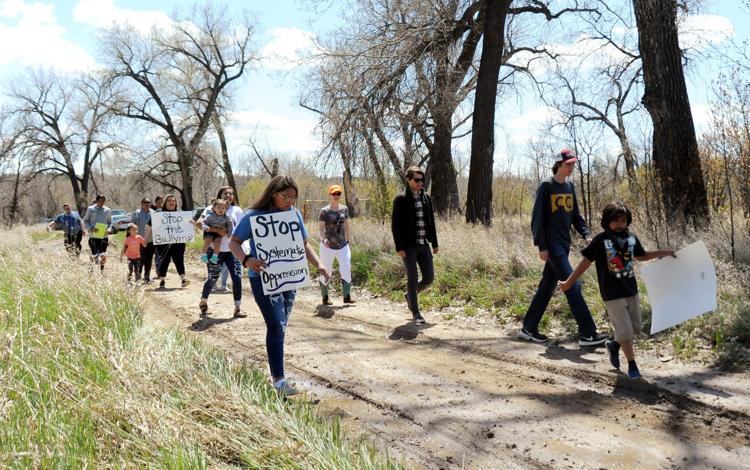 She agreed with Redgrave's status as a role model, but also sees something more sinister — that her identity may have played into her dismissal.
"We believe that because she's a Native American woman, that she's being targeted by non-Native(s)," Whiteman Pena said. "They have failed to remember that this is an Indian school."
Deep roots
With scant evidence available about why Redgrave was let go, it's unclear if there's truth to Whiteman Pena's accusations. Yarlott, St. Labre's lead executive, is a Crow tribal member.
Whiteman Pena sees Redgrave's termination as an example of widespread problems at the school. Others didn't go that far.
St. Labre was established as a Catholic mission in 1884, long before the first public high school on the Northern Cheyenne reservation was built in Lame Deer in 1994. It also has satellite K-8 schools on the Crow Reservation. The school's deep roots have become tangled, with passionate supporters and detractors.
A well-oiled fundraising machine brings in millions of dollars each year through direct mail and other donations, raising $38 million in 2012. 
The school's academic efforts and structure are sometimes lauded by educators, even from public schools. But the private enterprise was sued by the tribe for exploiting images of tribal poverty to raise money, and settled in 2014 for $11 million. The settlement total was secret until a Gazette report.
The lawsuit is also an example of divided positions. While it was initiated by the tribal government, former tribal president Llevando "Cowboy" Fisher claimed there was widespread opposition to the suit while lauding St. Labre's educational efforts.
On the other hand, complaints about St. Labre, both from the past and the present, are common on the reservation. The boarding school era planted seeds of distrust in educational institutions in Native American communities across the nation; the Northern Cheyenne reservation is no different, and St. Labre has an inescapable boarding-school past.
But even for critics, ties to St. Labre are one reason to send their own children there. Whiteman Pena has sent three children to the school, including one who still attends, and cited her own roots as part of the reason she sends children there.
"It was always a good school," she said.
Stephanie Fisher has a grandson who attends St. Labre. She had a dispute with a different administrator over a disciplinary issue, and brought it to Redgrave, who she felt handled it well.
"Any time I talked to Crystal she was very good about communicating to me what was going on," Fisher said.
Fisher generally likes St. Labre and said it provides a solid education.
"There's some things that I don't like about St. Labre, but they have a lot of good things and offer a lot to our children," she said. "They have an excellent campus, it's very structured there."
But she felt like Redgrave's termination was too much.
"She is there for the kids."