It's been a little over three months since two tow truck operators were struck and killed while recovering a vehicle on the interstate between Park City and Columbus. On Wednesday in the Montana Legislature, a hearing is set for a bill supporters say is intended to increase protections for tow truck operators and other first responders working on Montana's roads.
The bill, HB 264, is sponsored by Rep. Ross Fitzgerald, a Fairfield Republican, and Bozeman Democratic Rep. Jim Hamilton and the hearing will take place before the House Transportation Committee. Some proponents have described the bill as amending the state's current "move over" law to offer more protections and fines.
Advocates for the bill include family members of Casie Allen and Nick Visser, the two Hanser's Automotive tow truck operators killed on the morning of Sunday Oct. 25. Among those planning to testify Wednesday are Visser's wife Kendra and Casie Allen's father Barry.
"I want things to change just because, well my husband and I do, because we don't want another family to go through what we've gone through. We went from a family of four to now a family of three," said Casie Allen's mother, Robin. "And a part of you is missing. A part of your soul is gone. You'll never have a chance to see your son grow up, have a family. I'll never get that."
Kendra Visser said Tuesday, "I'm going to go there tomorrow and stand there in front of all those people and speak for Nick and for myself and our kids. Sadly, I think the tragedy of Nick and Casie will help this bill pass."
The legislation would include a requirement that drivers approaching emergency vehicles reduce their speed to "a reasonable speed appropriate to the road and conditions," that is no faster than half the posted limit, or in compliance with a temporarily posted speed limit if there is one.
Other aspects of the bill include adding to the Montana Code Annotated an offense of reckless endangerment of highway workers and emergency personnel punishable by a fine of up to $300. A second offense would cap the fine at $500 and include the possibility of jail time ranging from 10 days and six months.
One group supporting the bill is Move Over Montana, which raises awareness for first responder traffic safety. Move Over Montana is led by Beth Rehbein and Jerry Prete. Rehbein's husband is a law enforcement officer who has twice been hit by a vehicle in the last five years.
Prete is a longtime firefighter based out of Miles City who works as a regional manager for the Montana State University Fire Services Training School and as a state traffic incident management training coordinator for the National Incident Management Responder Training program.
Additional supporters of the bill include the Montana State Fire Chief's Association, the Montana Tow Truck Association and the Montana State Volunteer Firefighters Association, according to Prete.
During interviews this week Kendra and Casie's mother Robin both described their belief that what happened to Casie and Nick could have been avoided, and that with improved laws and awareness lives can be saved and families spared the pain they have experienced.
Both women also talked about living with grief that has felt both crushing and confusing at times. They also spoke of the ways in which family, friends, and even strangers have reached out to support them. Those efforts range from letters and emails to the massive first responder light display on the Rims in the days after Nick and Casie were killed.
Visser and Allen were on foot recovering a vehicle early on a Sunday morning near mile marker 414 on I-90 between Columbus and Park City when they were hit by a pickup truck towing a trailer. The Montana Highway Patrol described in reports after the fatal crash how a semi had been slowing ahead of the wreck Nick Visser and Casie Allen were dealing with. As the semi slowed, an 18-year-old driver in a pickup truck swerved around the semi, apparently trying to avoid a collision. In going around the semi, the driver struck the two tow truck operators.
Kendra Visser said that as a 40-year-old widow raising five children she feels pressure, but that she's committed to looking after the kids she raised with Nick over the 17 years of their marriage.
"What I get up every day for is my kids. Our kids," she said.
Kloe is 15, Ben is 12, Allison is 9, Parker is 4 and Charlotte will turn 3 at the end of February. Not everyone is dealing with the loss in the same way and Kendra Visser said she is setting up grief counseling for the family. Friends, family and Hanser's Automotive have all supported them in the weeks since Nick died.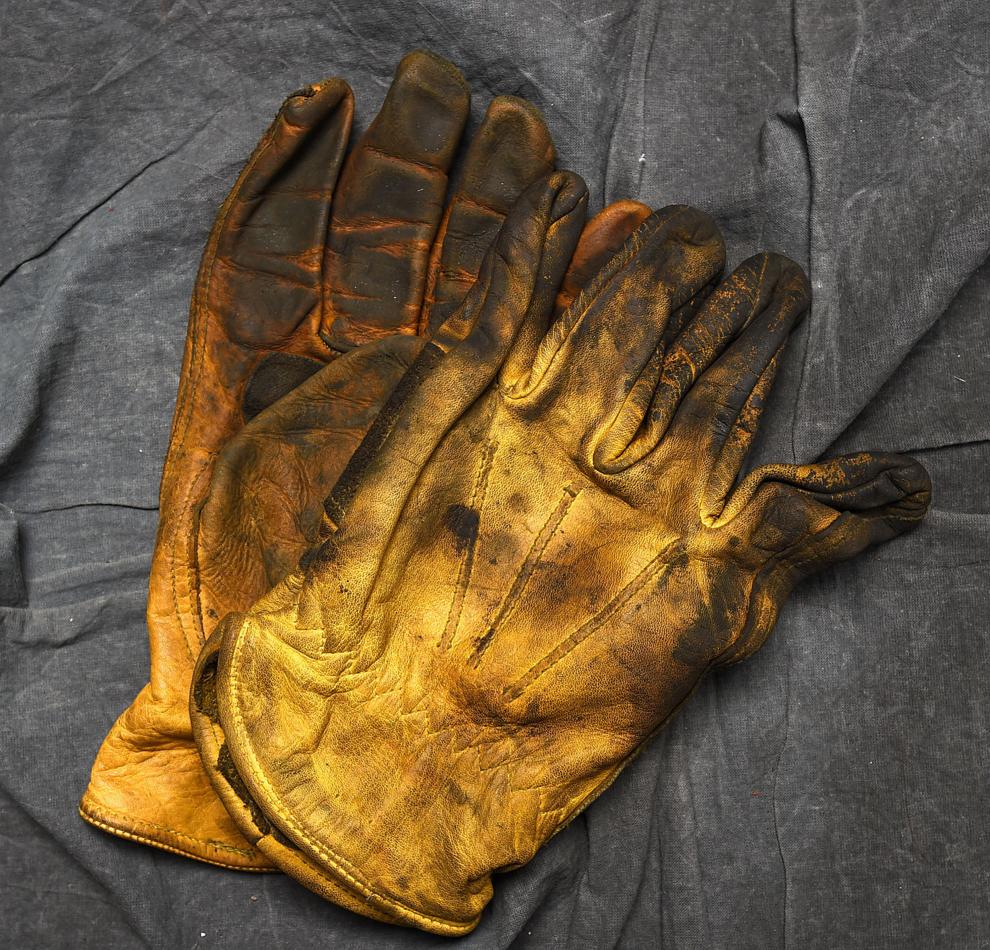 "I feel like after the funeral everybody gets back to their life, but the kids and I are still at a standstill. And everything's moving fast around us. That's hard, but thankfully I have a lot of support," Kendra Visser said.
Nick grew up in the Shepherd area. Kendra described how he looked tough, but was kind and loving when you got to know him. He was a good dad, a Christian and loved riding his Harley Davidson. He was always helping other people, she said.
Nick Visser had been working for Hanser's and stationed out of Columbus in the weeks before his death. In one of their last conversations by phone that week Kendra told him she loved him. Her last text message to him was to tell him to be safe.
One of her kids let her know the Sunday of the crash that the sheriff had arrived. Then she heard that Nick's brother Paul was also there.
"And I just felt like a coldness in my body, and I knew something was wrong," she said.
With 20 inches of snow on the ground in Reed Point, Robin Allen had a relaxing day planned for Oct. 25.
It was 9:20 a.m. and she was in sweats and talking on the phone with her twin sister Roberta. They planned to connect by Zoom as they spent the day crafting.
Her husband called out to tell her that Sweet Grass County Sheriff Alan Ronneberg was at the door.
As she walked toward the front door she heard her husband Barry ask "Casie?" and the sheriff said "Yes."
She asked if he was sure it was Casie. Yes. Then she asked if Casie was hurt and the sheriff said he was sorry. "And my world dropped out. I couldn't breathe," she recalls. "I said 'Are you positive? Are you positive? Could it have been somebody else?"
The sheriff said "No, it's Casie."
Casie Allen was 28 when he died. He had lived at home in Reed Point, had a girlfriend and had talked about settling down. His mother said there were jokes about having kids. He was an outdoorsman and had spent years working as a guide. He was also his father Barry's hunting partner.
People have reached out to Robin and Barry since their son's death, some of them to tell how Casie helped them through difficult times. One woman described him consoling her as she sat with her car in the ditch stressed to the point of tears by the collapse of her day on a Montana road. Another man talked about how Casie had towed his car, and then later given him a ride to the airport from the hospital so he could fly to be with his family. A reserve deputy with the Sweet Grass County Sheriff's Office, Robin said that her son just loved to help people any way he could, but that he never talked about it.
In the days since Casie died, Robin said she has scoured social media, downloading a variety of apps just to try and track down videos of her son so that she can hear his voice again. Kendra Visser said she appreciates all the prayers and support people have offered her, many coming through social media. Still, she said logging into Facebook is too emotionally hard right now.
Both men are set to be honored by having their names added to the International Towing and Recovery Hall of Fame and Museum's Wall of the Fallen. The ceremony in Chattanooga has been scheduled for October 2021.
Robin said 30 names have been added to the wall from 2019 to 2020. Jerry Prete with Move Over Montana told Robin that in the 90 days since Nick and Casie died he's aware of incidents in which a fire truck, an ambulance, a sheriff's squad car and five Montana Highway Patrol cars have been struck by drivers.
From 2019 to 2020, Prete has confirmed 22 incidents in which first responder vehicles in Montana have been struck. Those incidents have resulted in injuries, deaths and thousands of dollars in damage to responder vehicles. There's no one repository of data that spans those types of incidents involving first responder professions, and so Prete has been doing the tracking on his own.
"Think about all the distractions that people have," Robin Allen said. "And then they look down just for a second. That's all those boys had, was just a second."