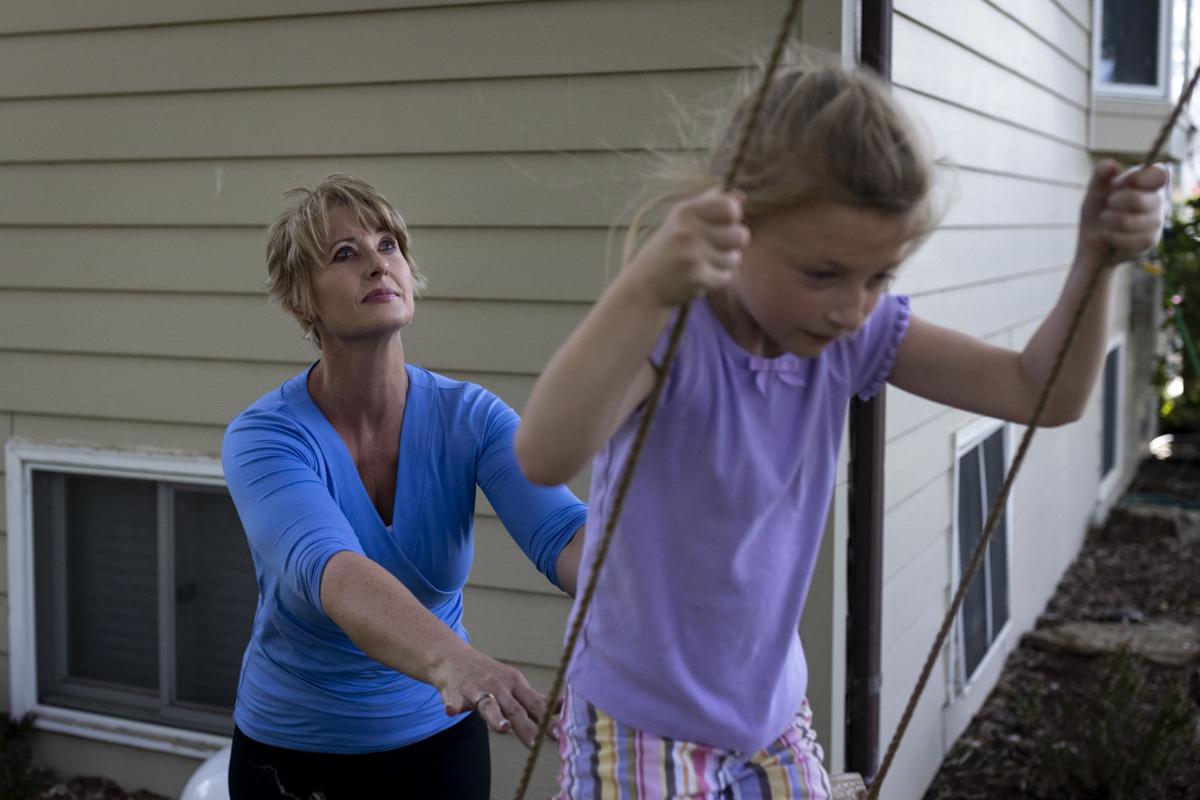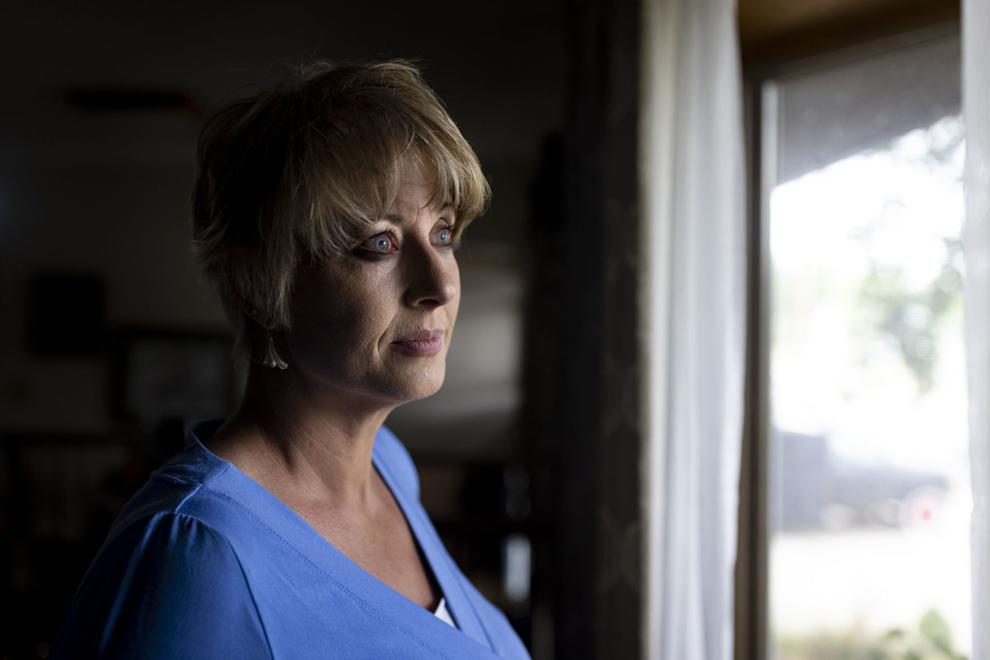 It was Dec. 19, 2013, about two weeks after Jaimi Espy had eloped to Las Vegas, at age 34, to marry her high-school sweetheart. She was carving a turkey for an office Christmas party and dreaming of the wedding reception she was planning to throw in January, a celebration that never came.
While preparing the turkey at her home in Miles City, something in her left eye went terribly wrong. Espy rushed to her optometrist, Dr. Robert Lunde, who discovered an artificial lens implanted seven years earlier to correct her vision had "spontaneously dislodged," causing great pain, and crippling anxiety.
"My left lens went plink, and I heard it and felt it at the same time, and I knew what had happened," Espy recalled last week.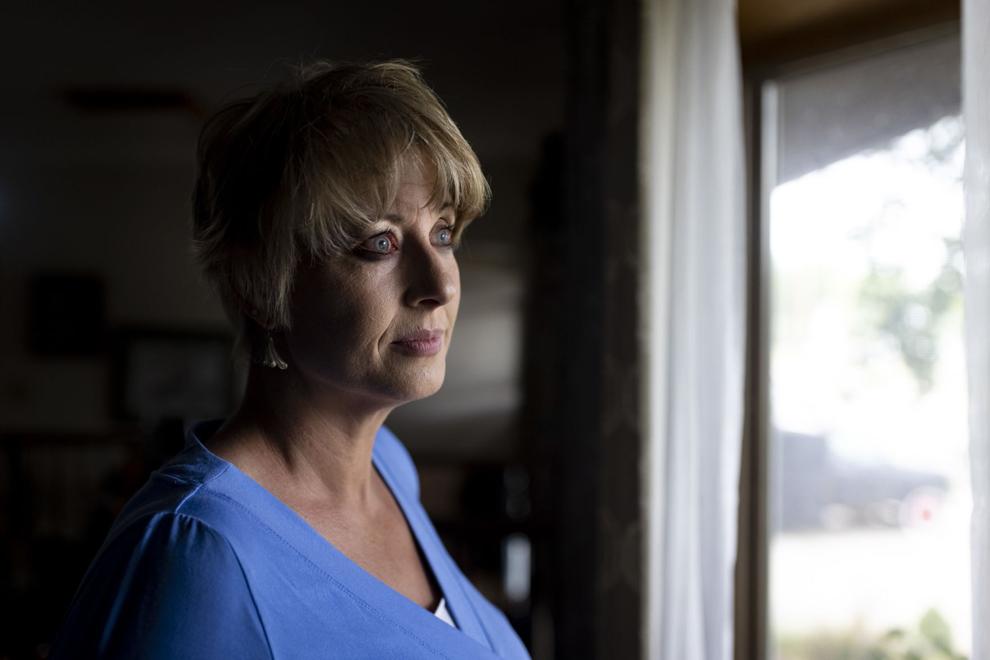 In 2006, she had eye surgery to correct severe nearsightedness. She did not want to wear glasses and found an ophthalmologist in Billings who surgically implanted an artificial lens in both eyes to permanently correct her vision. 
To repair the dislodged lens, she returned to the same Billings doctor, Brian LaGreca, who had originally implanted the lenses years earlier.
But, a mistake made during the initial surgery had already triggered a long cascade of consequences that have left Espy blind but for a tiny pinhole of vague sight in her right eye. 
Espy sued LaGreca, initiating a lengthy legal battle that resulted last month in a jury awarding her nearly $3.1 million. It is the largest medical malpractice award in state history, say her attorneys, although Espy could still be a long way from receiving that financial help. The award has been challenged by LaGreca's attorneys. LaGreca did not return messages to discuss this story.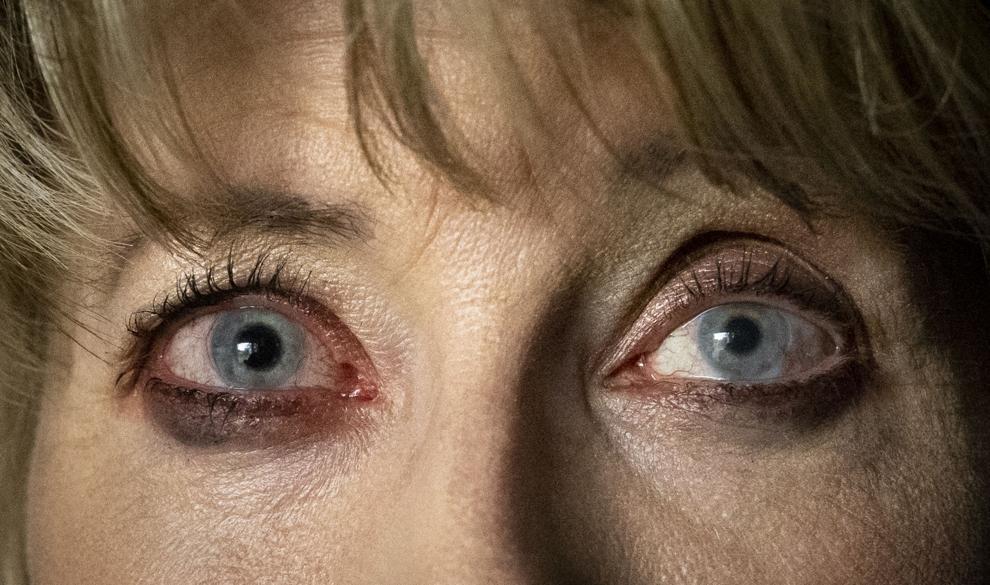 'Perfect storm' of maladies
When the artificial lens in her eye dislodged that day in 2013, Espy had to wait 18 excruciating days before LaGreca could get her in. Those days were wracked with pain and uncertainty. She was essentially blind in her left eye.
"It was not black, but partially fuzzy with the lens still hanging in the eye," she said. "It was very uncomfortable."
LaGreca reattached the lens, but her vision remained cloudy and the eye's pressure remained high, causing glaucoma that can irreversibly damage the optic nerve.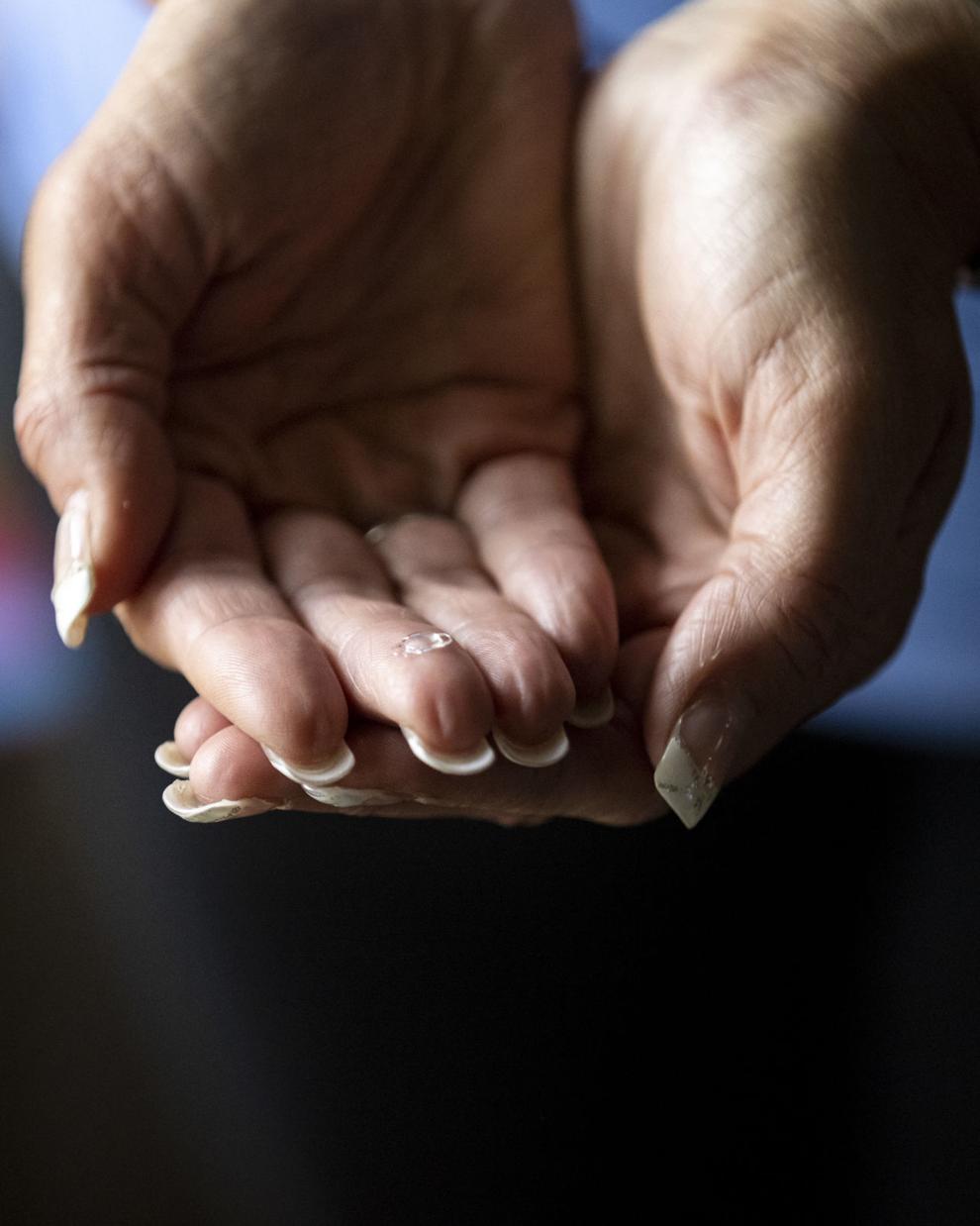 Five months later, still suffering pain and vision loss, she called her Miles City optometrist and through tears pleaded for help. He referred her back to LaGreca. 
"I go to Dr. LaGreca and he looks at my eye," she said. "...(He) gives me no answers." She left feeling confused and ignored.
Back in Miles City, her optometrist this time referred her to a different Billings ophthalmologist. That doctor sent her to a specialist for a full cornea transplant. The specialist removed the implanted lens hoping it would relieve the eye pressure, clearing the way for the transplant. But the pressure never dropped.
Soon after, she had glaucoma surgery in Rapid City, South Dakota, but it also failed to alleviate the condition.
"As doctors tried to address each issue, more issues would pop up," said Espy. "It was almost a perfect storm."
Another glaucoma surgery worked too well. The pressure in her eye dropped to almost zero. When that happened, her retina detached from the back of her eye. The following months brought more surgeries, which failed to stabilize the eye pressure and the damage worsened. 
In August 2015, Espy found herself at the Mayo Clinic in Minnesota where an examination of both eyes revealed a grim diagnosis. Her right eye was now showing signs of the same condition her left eye had presented years earlier. The doctor said she'd be totally blind within two years.
"Devastation," exclaimed Espy, describing her reaction to the news, "total devastation."
She began to think about her children. She had two older kids from a previous marriage and she and her new husband, Clay Espy, had an infant daughter, Mary Kate.  
"It broke my heart that I was barely going to see this little girl start preschool before it was all over," she said.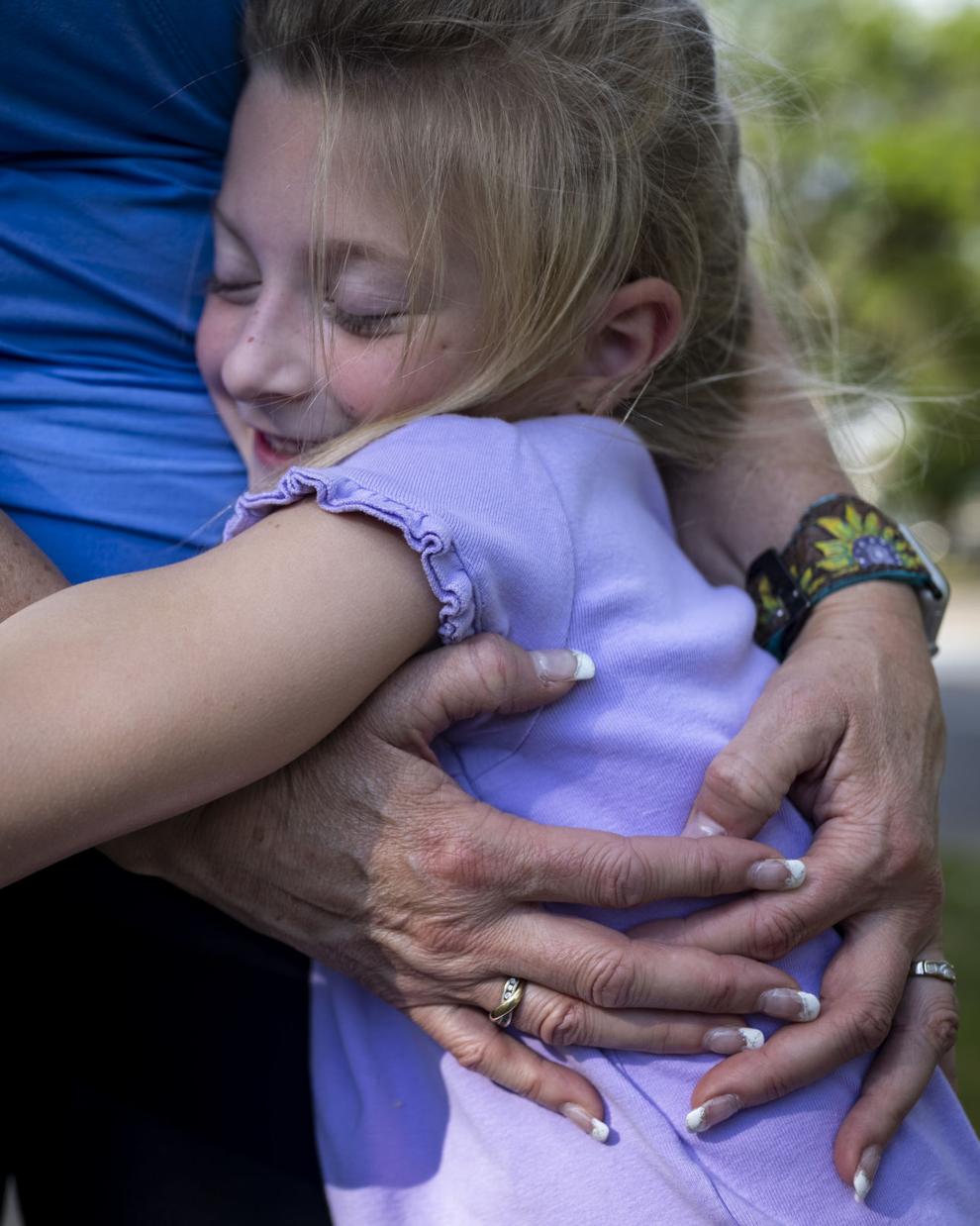 Still, some doctors refused to sit back and wait while Espy went blind. A team of specialists at a clinic in Sioux Falls, South Dakota, developed a plan to save her vision. They abandoned the left eye as unsavable and altogether performed more than 14 surgeries on the right eye. The intervention managed to save 3% of Espy's vision, which nearly six years later she retains, defying Mayo Clinic's forecast of total blindness in two years. 
Espy was left to navigate the world through the slightest of pinholes in her right eye and even then that vision needs to be corrected. Her left eye is now completely blind.
She felt then that life as she knew it had "come to an end."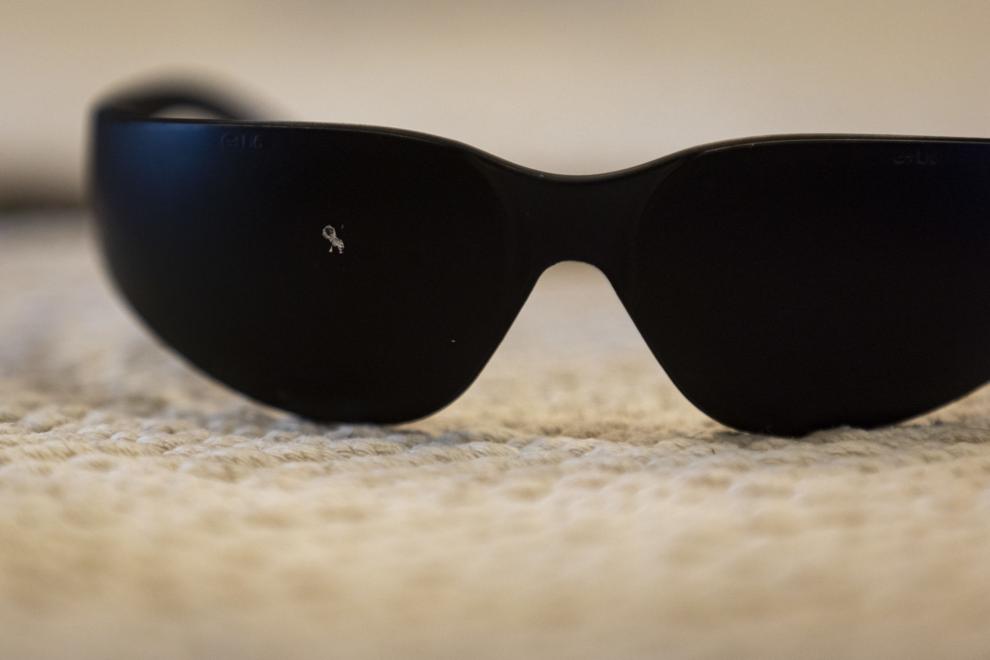 Not just bad luck
As her eyesight in both eyes worsened and the number of surgeries climbed, Espy and her family began to doubt her eye problems were a fluke. She contacted a lawyer in Billings who started to do some research. 
James Ragain of Ragain and Cook PC took her medical records to a specialist who determined the catalyst of the eye injuries was a medical error.  
Born with severe myopia — nearsightedness — Espy's vision was easily corrected to 20/20 with glasses or contacts and would have stayed that way throughout her life. But, she didn't want to wear glasses, partly out of safety concerns for her young children. She feared an emergency like an accident or fire in which she lost her glasses that might render her unable to save her kids. 
She looked into Lasik surgery to correct her vision, but she wasn't a candidate because of the thinness of her corneas and the severity of her nearsightedness. 
Months later, in 2006, her optometrist told her about a new procedure correcting myopia by implanting a lens in the anterior chamber of the eye. She did the tests and measurements and scheduled a surgery date with LaGreca in Billings.
On the same day she met LaGreca for the first time, he installed the first lens in her left eye. She returned the next week for the right eye. There was a follow-up appointment, and the next time she saw LaGreca was seven years later in 2014 after the emergency with the dislodged lens.
The medical experts hired by Espy's attorneys discovered that her anterior chamber — the fluid-filled space inside the cornea — had not been thick enough to receive the implant according to the FDA's guidelines to perform the surgery in the first place.
They filed a malpractice lawsuit in January 2017 alleging LaGreca failed to regard "applicable standards of care" by not conducting a proper examination of her eye or verifying she was a proper candidate for the surgery. Espy's lawyers argued that since she was not a proper candidate according to the FDA-approved guidelines, her surgery was considered a prohibited use of the implants and therefore she could not have been adequately informed of the risks of the operation.
LaGreca's lawyers tried to have the suit thrown out, citing a statute of limitations barring medical malpractice lawsuits after two years from the discovery of the injury. A judge allowed the proceedings and they entered into mandatory mediation, but couldn't agree on a deal. Eventually, LaGreca offered $350,000 to settle, but Espy rejected it.
"What I lost was priceless," she explained, and she was unwilling to say LaGreca had done nothing wrong as part of the deal.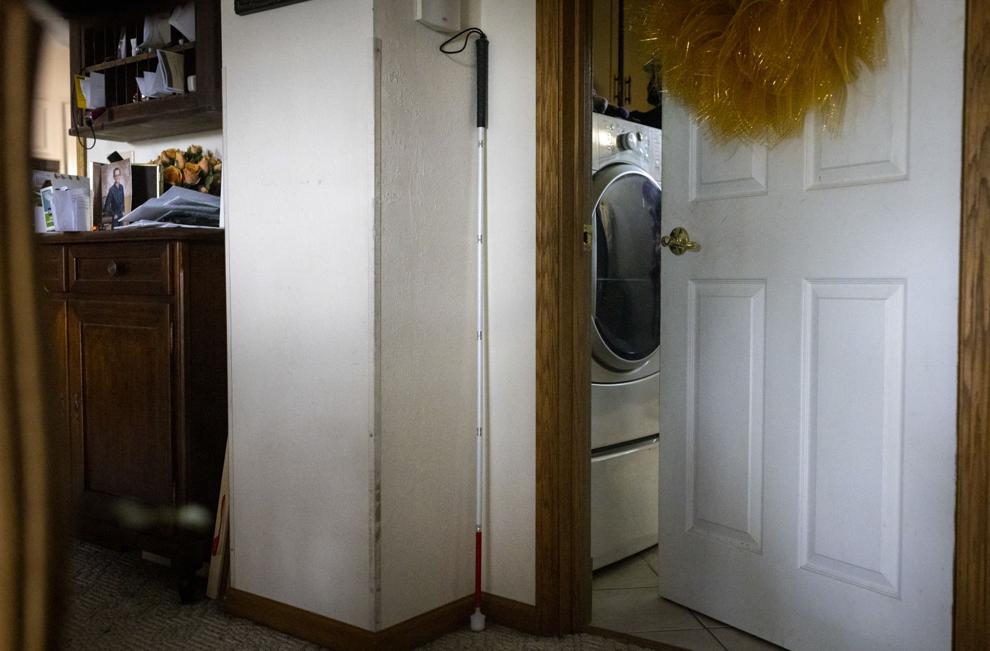 Into the dark
As she slowly went blind, Espy believed her life was finished.
"I thought, 'It's over, there's nothing left for me without vision'," she said. 
Only a year before the lens detached she had taken a job as a real estate inspector. She was newly married after reuniting with her high school sweetheart. She had teenage children and was about to be a mom again. She feared not being able to take care of everything.
After her infant daughter, Mary Kate, was born, she feared constantly for her safety. Her husband Clay left a job as a fabricator and repairman in the Bakken oilfields to be closer to home. He took a job selling used cars where he would have the flexibility to rush home if needed.
"Mary was born and I just had to be home," explained Clay. He said his wife would call needing his help with their daughter or other things that she could not do without her sight.
Espy's social life also dwindled. Unable to drive, she could no longer do things with friends like go running or out to lunch. She feared people wouldn't want the burden of being with "the blind lady".
When she was out with her husband, he would have to tell her when friends were around so they would not accidentally be ignored. She refused to make a broad announcement about her blindness.
"It's embarrassing," she said bluntly. "I don't want to be seen as having a disability."
In the small town of Miles City, Espy believes people would treat her differently and act as though she needed special attention. She just wants to be seen as herself and nothing more.
Asked why she was talking publicly now about her injury and the lawsuit, Espy said her privacy was not as important as telling a truth she hoped would prevent future injuries to others.
A point of despair
As things got worse, she described feeling helpless and worthless, and figured she had nothing left to offer her family.
"Knowing that my condition was irreversible and progressive," Espy explained, "I felt that I had no value and nothing left to offer as a mother or a wife or a friend or a professional." 
On a beautiful Sunday, she was outside in her yard with Clay and Mary Kate.
"I realized I couldn't do something simple — I can't tell you now what it is but I couldn't do it — and I came in the house and went to the master bedroom and locked the door and got my pistol out and got in the shower."
Espy spent hours in the shower contemplating ending her life. She reflected on her life, on the lives of those around her and on her Christian faith and upbringing. She remembered at age 29 losing her mother to a car accident. She considered Mary Kate losing her mother to suicide at such a young age and how much worse that would be for her.
"(My mother) didn't choose to leave me," said Espy. "That was an accident, it was tragic, but it wasn't her choice. And how would my little girl feel if I chose to leave her?"
She promised herself that she would be a mother to her daughter.
"I decided at that point that Mary Kate didn't have a quitter for a mom," she said. "I would not quit on her."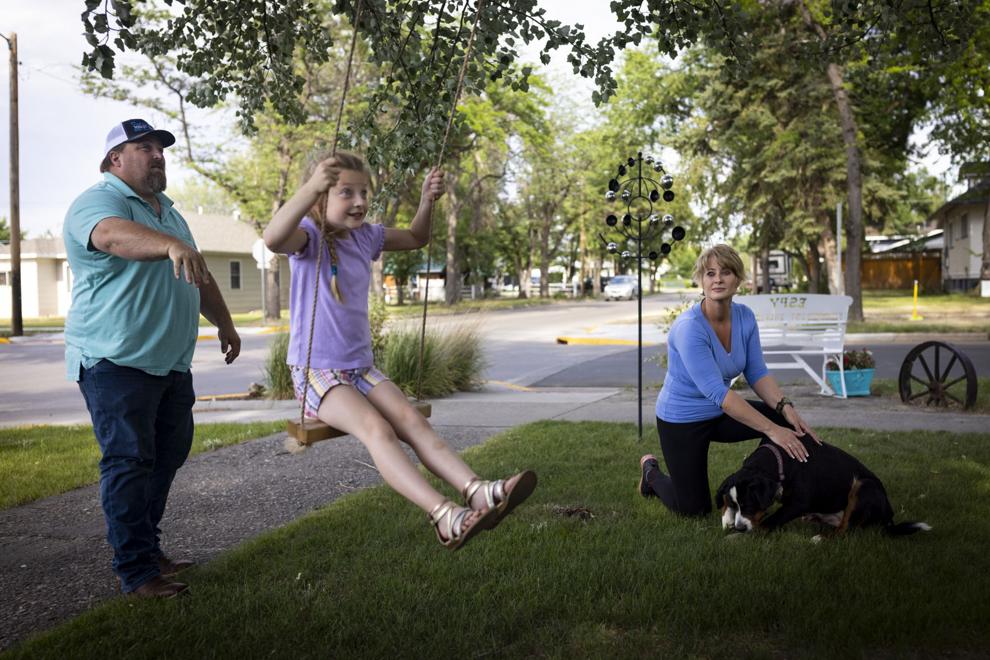 Out of the darkness
In a few years, the tiny pinhole of light Espy now sees will shrink to nothing and she'll be in total darkness. That hasn't stopped her from looking optimistically to the future and continuing to do the things she loves.
"I'm holding out for seeing my girl graduate," she said hopefully, aware that the odds are not in her favor.
Aside from the joys of motherhood and daily life — pushing her daughter in the swing or walking to work with her Bernese Mountain dog, Abby — she has continued to be active in other ways. Recently, Espy raised money for Wounded Warriors through a virtual 5K run. She runs along the side of the road, following the white line, while her husband drives behind signaling obstacles. She even wakeboards and waterskis as her husband drives the boat. She used to read constantly and has turned to audio books instead.
Espy had worked for less than a year with Dennis Mullen of Mullen Appraisal Services in Miles City when she started to go blind. Mullen bought a building only six blocks from Espy's home so she could walk to work. The two team up to appraise homes together.
"I like to say I appraise houses by Braille," Espy joked.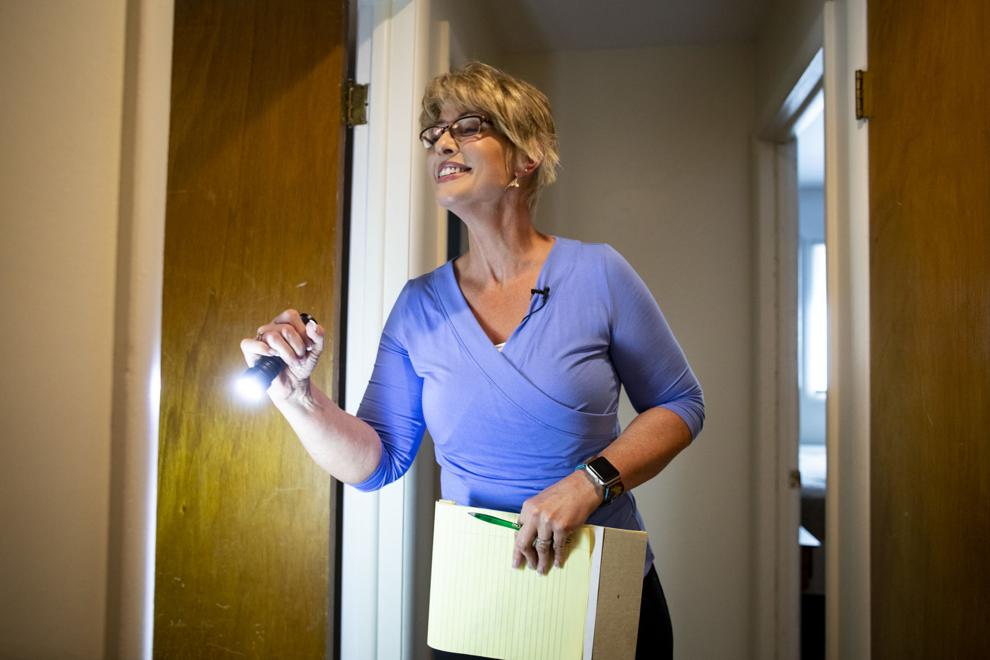 She moves deliberately through homes checking off the features on her list as she feels for grout in tile floors and tests the quality of materials used in the kitchen or bathroom. She can still see details with the help of a bright flashlight and she uses her other senses to appraise the house. Then, with the help of a document magnifier, she writes up the reports.
She still feels a constant dull pain, with occasional stabbing pains as the day goes on.
'It's bigger than me'
As the jury deliberated in late June, LaGreca's attorneys made yet another offer. If the verdict came back in LaGreca's favor, they would pay her $200,000. But, if the verdict favored Espy they would pay her $1 million with the condition of a settlement agreement absolving LaGreca of any wrongdoing. That was the deal breaker.
"I think it took about .5 seconds," she said, laughing timidly and looking at her husband for confirmation. By then, Espy's motive for the trial had been about accountability and raising awareness of the malpractice so that no other patient of LaGreca's would have to suffer what she had been through.
"At this point, this lawsuit has been going on for four and a half years," she said. "I've been basically in this state of visual impairment since that time but it's gone beyond me. Yes, my family needs to be compensated, but it's bigger than me, it's bigger than me getting a check. I wanted to see it through… in order for this to be public record."
In June of 2021 after a week-long trial in Yellowstone County District Court, a jury of 12, in a 9 to 3 decision, found that LaGreca had been negligent. The jury awarded her $3.1 million for damages and costs related to the injury. It is to date the single largest medical malpractice lawsuit in the state's history according to one of Espy's attorneys, John Heenan. It was also the first lawsuit in the last 21 medical malpractice complaints brought in the state to be decided in favor of the patient.
LaGreca's lawyers have filed a challenge to the award amount saying it exceeds state limits on claiming such damages. Espy's attorneys have countered, saying they believe any cap on compensation is unconstitutional. 
Espy is holding on to what sight she has left and refuses to give up on her treatment, but she says she won't let total blindness stop her either.
"I can adapt and I will adapt and there is a way to do the things that I want to do. I think the biggest key to that is not giving up."