Jimmy Ray Bromgard is a stay-at-home dad. He fixes cars and inks tattoos in his spare time, and he doesn't dwell on the past.
That's saying something, considering he spent more than 15 years locked up for another man's crime.
"I quit being mad years ago," he told a reporter on the day he was released in 2002.
Bromgard, now 50, was booked into the Montana State Prison at age 19 after a jury convicted him of raping an 8-year-old girl. He was released nearly 15 years later, after forensic DNA technology proved his innocence.
He has largely stayed out of the spotlight since settling his wrongful conviction lawsuit with the state 11 years ago. In the meantime, another Montana man has been identified as a suspect in the rape, using the original DNA collected at the crime scene. But that man, Ronald Dwight Tipton of White Sulphur Springs, may never be tried because the state Supreme Court ruled the crime falls beyond the statute of limitations. The state of Montana has appealed that ruling to the U.S. Supreme Court. 
Life goes on
From time to time, Bromgard thinks of Tipton and the rape case, but he doesn't dwell. He's happy sharing life with his wife, Kathy, and their two kids, RaeAnne, 9, and Miles, 8, in a single-wide modular home outside of Kalispell.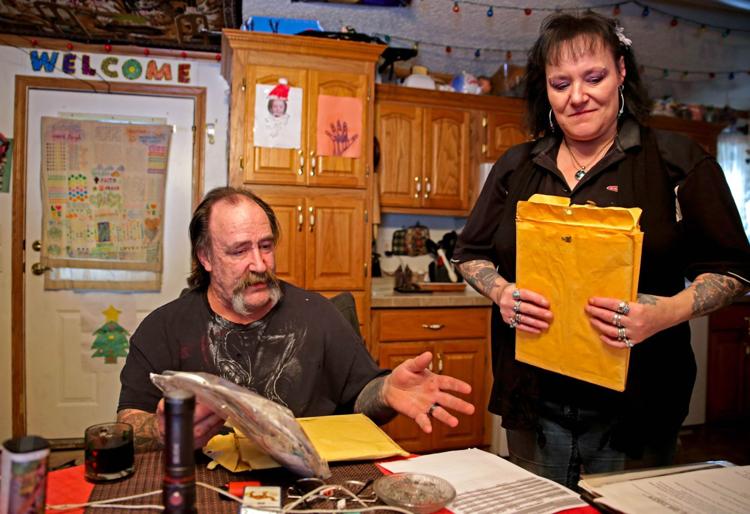 He still keeps in touch with some friends from prison, helping the good ones, and with the rest he had had to "shake them loose."
"I'm just pretty much focused on my kids," he said. "That's what my job is more or less, full time."
In the mornings he wakes up early and gets the kids onto the school bus. In the evenings he takes them to visit Kathy at the Qwik Stop where she works as a clerk, or he takes them up the road to practice shooting. He does most of the cooking for the family.  
"He loves to make my plate up and give it to me," Kathy said. "He's very sweet." 
Bromgard grew up mostly without a father, Kathy said, so he had to learn how to parent on his own. The kids require a lot of energy, but he does his best.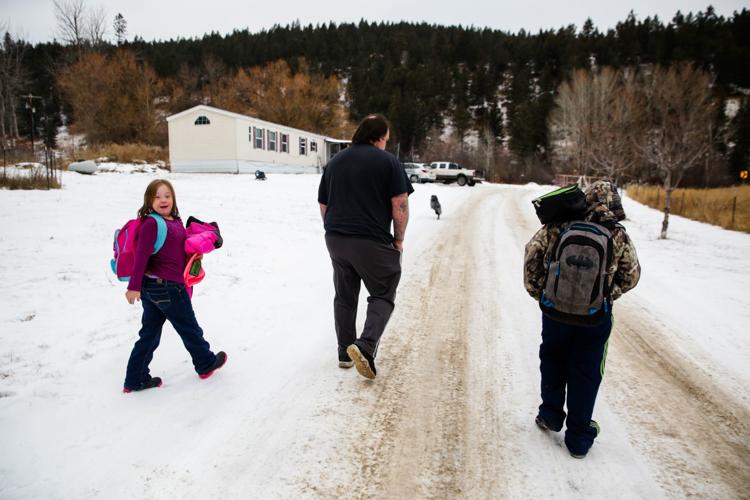 "He's a great dad," Kathy added. "They're close to him."
Kathy said that since meeting her husband, her general outlook has changed. 
"I've learned to appreciate what I have," she said. "I look at it all different now." 
Arrested at gunpoint
Bromgard was still a teenager when police named him as the suspect in the rape of a girl. He said he gave investigators hair samples and thought that would be the end of it.
Several weeks later as he was climbing into a friend's car to drive down to Wyoming for a concert, he said police showed up, drew guns and arrested him on the rape charges. He celebrated his 19th birthday in jail, the day before he was sentenced to 40 years in prison.
Bromgard's mother, Dianna Merril, said her son is doing as well as anyone could in his position, and that his steady sense of humor has helped him over the years.
"He just basically tries to put it all behind him and just kind of forget about what happened," she said. "Because, you know, I don't know, if you dwelled on it, I don't think you could move on with your life."
After Bromgard was exonerated, he moved to Kalispell, the hometown of his then-girlfriend, and worked construction.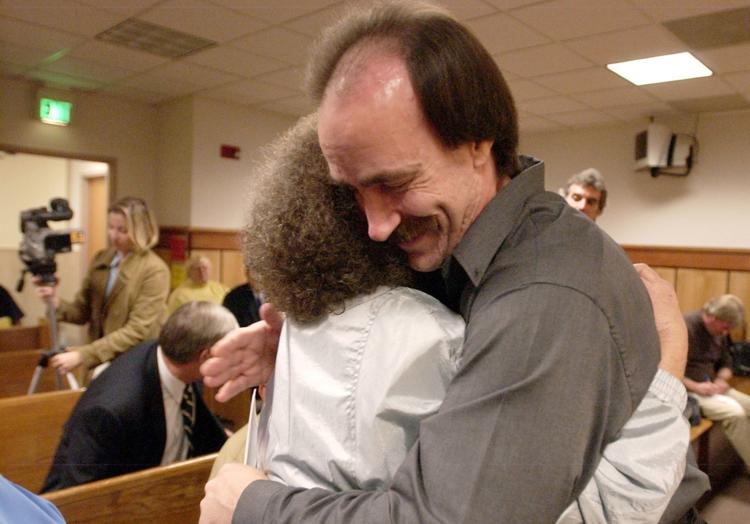 He moved to Billings and did a semester at Montana State University Billings, delivering The Billings Gazette newspaper on the side, but quit once the schooling became too much on top of work. Next he landed a job he loved — sand-blasting and painting water towers all over the country — "a party on the road," his wife, Kathy, called it.
"I only got kicked out of one hotel. It wasn't bad," he said with a smile.
But the work was dangerous and Bromgard was in the middle of a lawsuit against the state seeking money for his wrongful imprisonment. So, at the urging of his attorneys, Bromgard quit and accepted monthly payments from them to keep him afloat. In 2008 Bromgard settled with the state for $3.5 million.
Of that, $1.1 million went to his lawyers and $1 million went into an annuity that should pay the bills for the remainder of his life, he said. The rest, he spent.
"It was kind of fun," he said. "I mean I helped people out when I could. It was nice to walk into a place and say, 'I'll take that right there.' "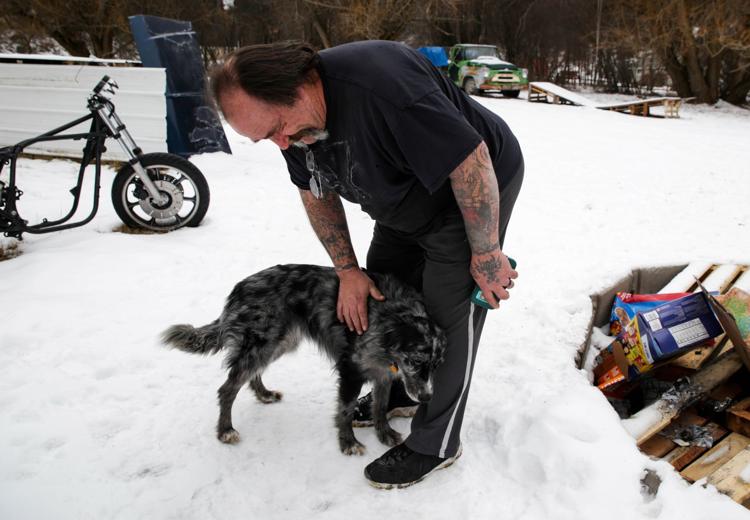 Bromgard gambled some. He bought a 30-foot pontoon boat and a seven-bedroom, five-bathroom home in Kalispell, although the neighbors didn't much like him, he said.
You have free articles remaining.
"We lived in the midst of a bunch of doctors and lawyers and judges and snobs," Bromgard said. "And we liked to drink and party, play lots of music."
The annual taxes and insurance costs for the home totaled roughly $10,000, Bromgard said, and after acquaintances, or "leeches," began taking advantage of him, they decided to sell the property and look for a quieter place and a slower pace.
They spent nine months in Billings, where Bromgard's mother lives, but found the city too busy and too changed from the town Bromgard grew up in, so they returned to Kalispell. Now they have a quiet spot outside of town with cherry trees, a creek and a 10-foot-wide fire pit that Bromgard built.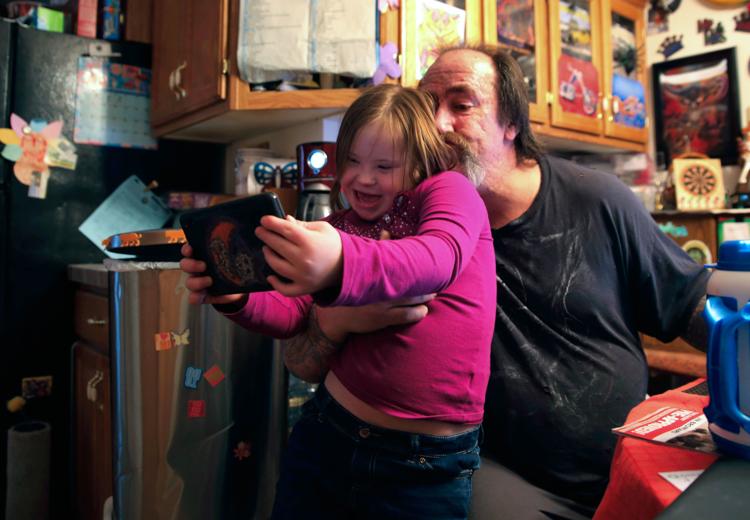 Bromgard's money also went toward medical bills. His daughter, who has Down Syndrome, required heart surgery as an infant. And Bromgard had a kidney removed in 2009. He's still paying down some of that medical debt.
And, he hasn't entirely kept his nose clean. For years he worked at one of the local gas stations — out of boredom, he said.
"They loved me there because it was about three o'clock in the morning I chased down some shoplifter one night, punched out his window, pulled him out by his throat," Bromgard said, chuckling. "So, I got in trouble for doing that. The owner thought it was cool, but I got in trouble by the manager."
In October, Bromgard was charged with a felony, accused of rear-ending another driver after a confrontation at a Kalispell gas station. Bromgard says it wasn't him, that he is again being wrongfully connected to a crime he didn't commit. He's not represented by an attorney. 
Being locked up undoubtedly changed Bromgard's life, but he's made a point of moving on.
"You can't really be pissed off about what happened, because there's nothing you can really do about it," he said.
When Bromgard talks about prison now, it's about mundane stuff — the softball games and weightlifting buddies he misses, the bad food. He says that, contrary to what others have said, he really didn't have that hard a time behind bars.
"For a little while, but it wasn't that bad," he said. "It's easier than it was out here. I mean, everybody had their place and stuff. Crack a couple heads and everybody leaves you alone. It's good. Routine was nice. You didn't have to worry about taxes and rent and all that."
Two months into his prison term, Bromgard spent a weekend in the Butte hospital, getting a titanium implant to fix his jaw, which had been broken in a fight. He spent time in maximum security, got caught with a shank twice and later a tattoo gun, assaulted a guard and started a fire in his cell.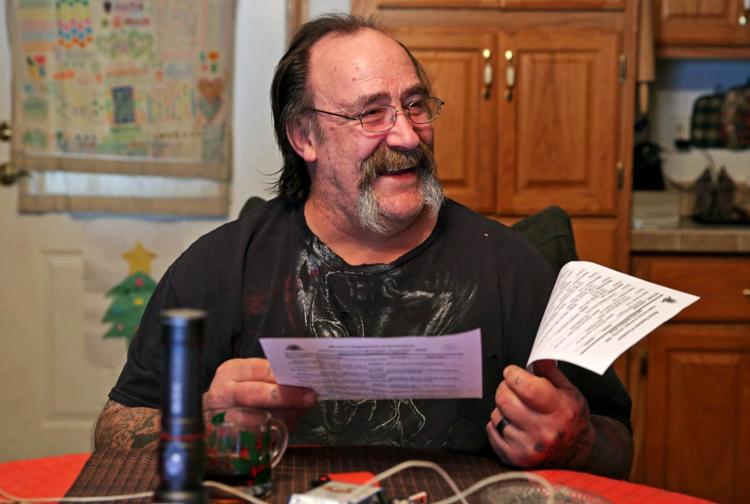 "Broke my nose a bunch of times, that's about it," he said. "Nothing too dangerous. I learned how to fight pretty quick, so it wasn't that bad."
Merril, Bromgard's mother, said it wasn't easy watching her son spend so many years incarcerated for something he didn't do. But, like her son, she has tried to let go of the bitterness.
"And the prayer has helped me not hate Ronald Tipton," she said, "because you know it's just, that's not a way to live, is to hate somebody, it's just not. It's worse on you than it is on the person you hate."
Still — again like her son — she doesn't want to see Tipton "get off scot-free."
"I just would like him to know some of what my son went through," she said. "You know, that's the only justice I see."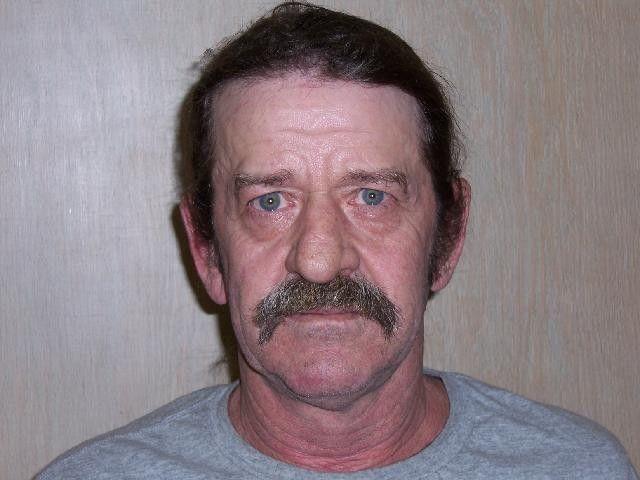 Bromgard occasionally chats over Facebook with Mark Tokarski, the father of Linda Tokarski Glantz, the woman who was raped back in 1987 as a child. Glantz came forward to tell her story in a series of articles in 2017. Tokarski reached out to Bromgard after he was exonerated, and the two exchanged Christmas cards for a while.
"When Jim was exonerated I screwed up my courage and called, I think, his mother, in an attempt to contact him," Tokarski said. "We later had a phone conversation, and I found him a calm, mature man, not nursing resentment."
Bromgard is grateful Tipton has been identified as the new suspect, and that anyone who's followed the case knows it's him and not Bromgard who is linked by DNA to the crime.
Of course, he still thinks Tipton should be tried and serve prison time.
"He should have to pay, do something, for what he did," Bromgard said.
But Bromgard's moving on.
In that way, he said, he's unlike some of the other exonerees he's met through Innocence Project conferences who can't stop looking over their shoulders, afraid their freedom will be yanked away again.
"They don't want to drive. They don't want to go to the bar. They don't want to take a chance of getting arrested again," he said. "It's like, what the hell's wrong with you guys?"
"I don't look at it that way. No, I'm different than the rest," he said with a laugh. "I was going to try sky-diving up there but didn't quite get the chance."
This is the first time Linda Tokarski Glantz has shared her name with the public that has followed the twists and turns of the case through th…