GLASGOW — There were four full days of flooding ahead and already the Milk River was lapping at the silt behind Jim McIntyre's barn.
The chalky brown waters had claimed the ground around McIntyre's stock fences since morning and a watering tank for cattle was now a good 30 feet into soup. The farmer was unfazed.
Let's just say this isn't the first time the waters of the Milk have swept across this old farmer's property. There's a hard water stamp two feet up the doors of a McIntyre family shed facing the river. And in McIntyre, there is the memory of every time this river has flooded for the past 70 years.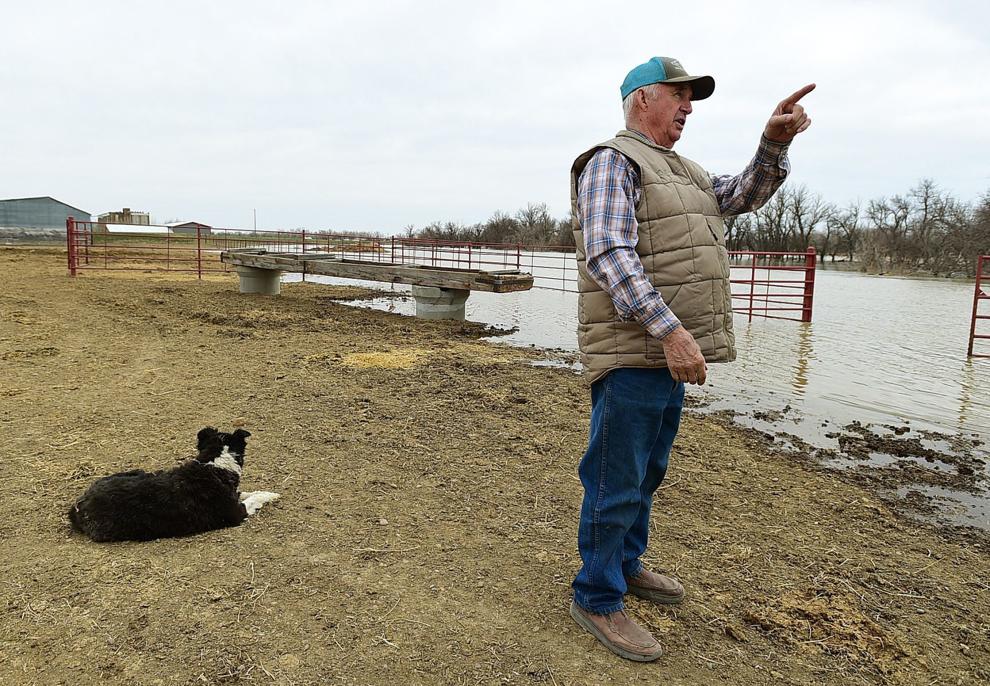 Rivers, like neighbors, are sometimes appreciated, but occasionally only tolerated, particularly this one.
"The Milk River is too flat and too crooked, and it just don't flow," the Glasgow farmer said. "There's a lot of water going down it right now. We can't live with it, and we can't live without it."
Along frontage roads bordering the Milk last week, parked at driveway turnoffs, there were rowboats left by the people who had gone to town unsure if they'd be able to reach their homes by car at day's end. With every flood advisory, the National Weather Service cautioned the public "turn around, don't drown" by driving over flooded roadways.
Lost in the river are people like Dick Britzman who choose to stay to tend livestock and look after things. Britzman had six cows yet to calf when the flood hit. He opted to stay with them on land that was dry, but cut off from town. He wasn't alone.
"There's a bunch of us of who are kind of used to it," he said. "Everyone kind of stocks up on whiskey and makes kind of a party of it."
Britzman and his neighbors had access to a pontoon boat, should things go bad. How long their exile lasts was up to the Milk. This predicament has been on repeat for Britzman since his father moved the family out to the lowlands in 1956.
The Milk River is a serpentine crawler, threaded through a 729-mile channel of turns and oxbows that end-to-end, without any of the river's many twists, would measure 350 miles. It's been out of its banks in spots for two weeks as it makes a slow crawl to the Missouri River below Fort Peck Dam. It's a natural disaster that pours like slow honey.
The landscape the Milk travels is tabletop flat. In the 70 highway miles between Malta and Glasgow the elevation drops just 164 feet. Locals watched the flood approach Glasgow from 10 days away.
The McIntyres had been moving cattle for a month or more in anticipation of the spring flood. One only had to look at the snow piled at Hi-Line communities far upstream to know a flood was coming. In Havre, snowfall totaled 92.5 inches this season, setting a record, according to the National Weather Service in Great Falls. In Chinook, the snow accumulated to 59.5 inches, just three inches shy of a record amount. Across the region, snowfall rivaled the winter of 2011, when snow piled higher than an antelope's chin and floodwaters were at record levels.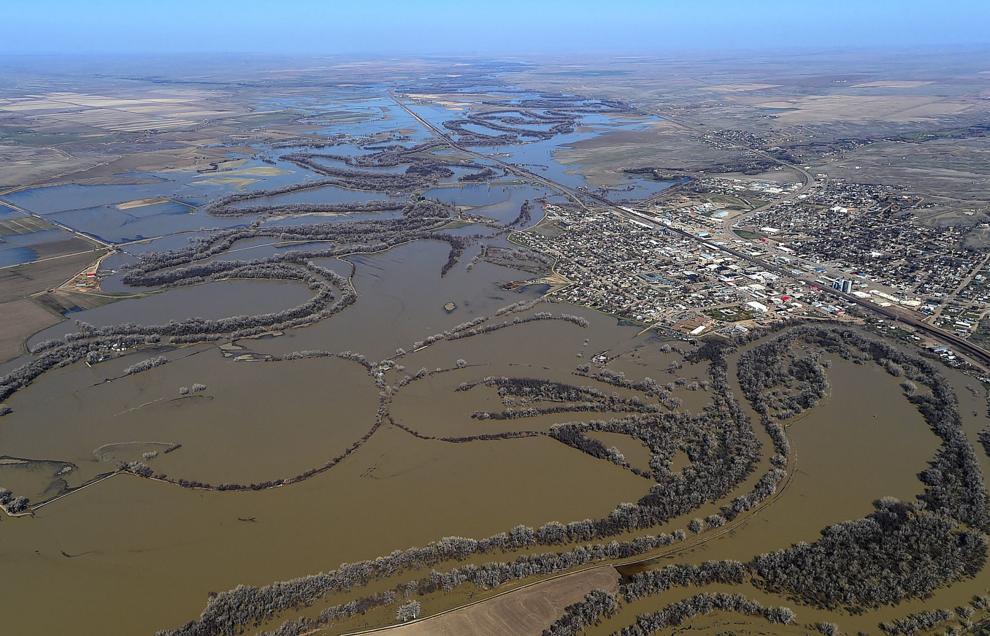 From the moment snow started accumulating in December, the ground was never bare, as it would be in a normal winter when a little fall stubble might occasionally poke through the white or a windy hilltop might blow bare. The winter of 2018 was brutal on farms and ranches, said Mark Manoukian, Phillips County extension agent. Cattle died. There's not yet an official body count on Phillips County ranches, but Manoukian conservatively estimated the livestock death toll at 7,000 animals.
The flooding could add to that death toll as spring calves exposed to ice-cold runoff develop pneumonia and diseases associated with bacteria from mud and water. Animals that don't die are likely to turn up light on the stock scale later because when battling spring sickness, they don't put on pounds.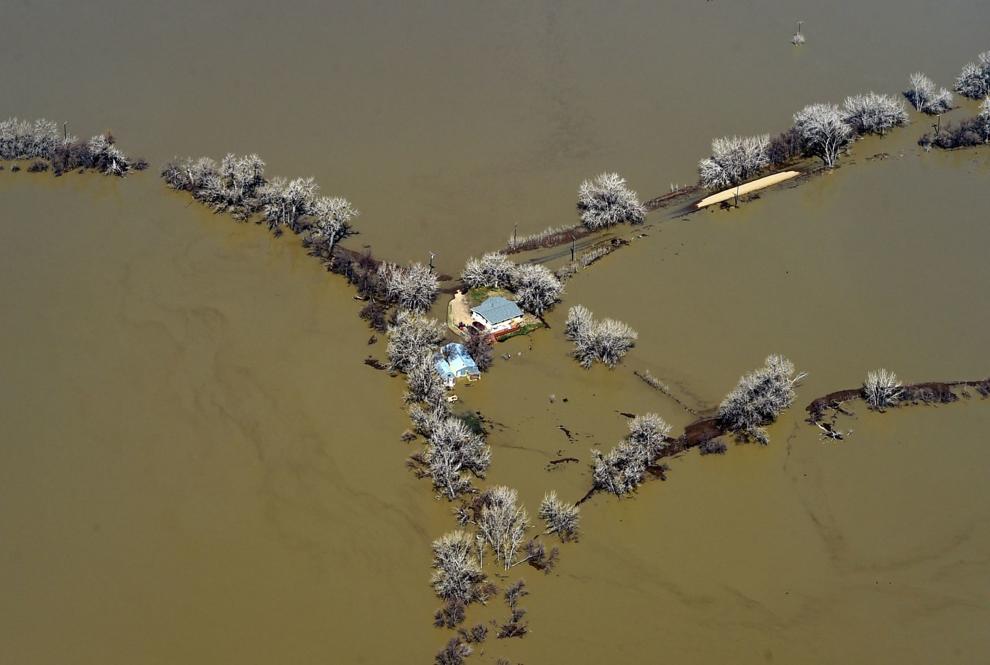 Lowland country along the Milk is also hay country. Water drawn from the river to flood irrigate helps farmers produce three alfalfa cuttings a season. In the heat of summer, as the Hi-Line fields away from the river turn golden brown, the irrigated hay land along the Milk cinches the middle of the Northern Plains like green belt. Ranchers in the counties along the Milk depend on this hay to see them through the winter.
Whether that Milk-irrigated hay emerges this year is being decided right now, said Shelley Lee Mills, Valley County extension agent. Flood waters that linger for 12 days or longer kill the hay beneath the surface.
"If our fields are under water for two weeks, it will kill the alfalfa," Mills said. Her own fields are now under the Milk just outside of Glasgow.
With five more days of flooding before the river was expected to crest, Mills was cut off from her property. Antelope Creek, which feeds into the Milk not far from Mills' land, was flowing backward Wednesday as the Milk pushed up every stream and every irrigation canal in its widening path. The river that often measures less than 100 feet across in dry times was a mile wide; two parallel strings of snaking cottonwoods marked the Milk's true path at the flood's center.
It can take years to revive an alfalfa field, Mills said. The drowned crop produces a toxin that damages alfalfa seeded directly into the ruined field. Farmers seed barley or oats for the first year, followed by alfalfa perhaps in the second. On Mills' property the hay crop was just getting back to the way it was before the 2011 flood, which submerged Mills' family fields for 52 days.
---
Photos: Milk River floods in northern Montana
Photos: Milk River floods in northern Montana
Flood Whatley Road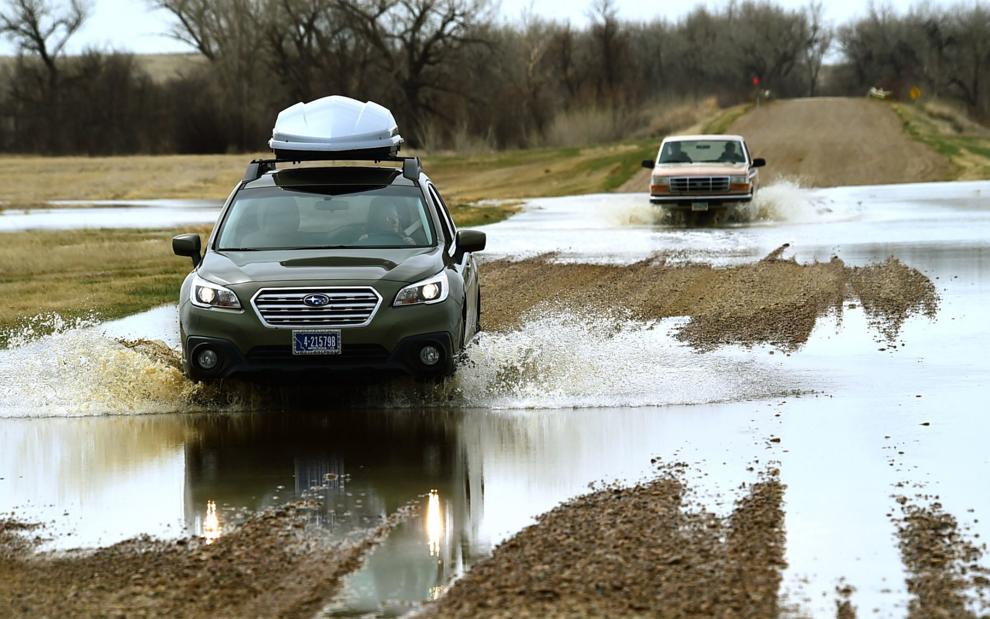 Flood water covers road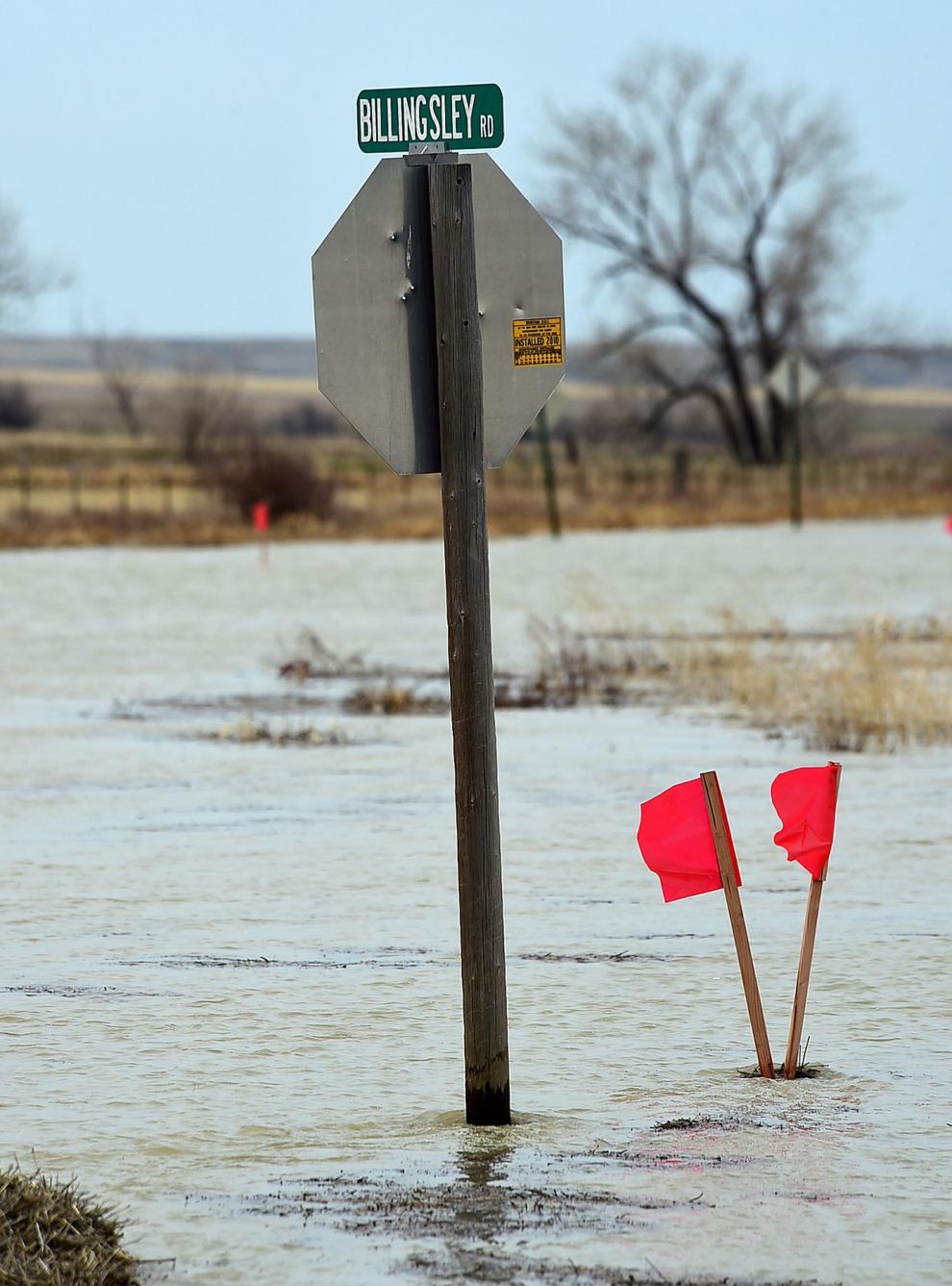 Flood baseball field aerial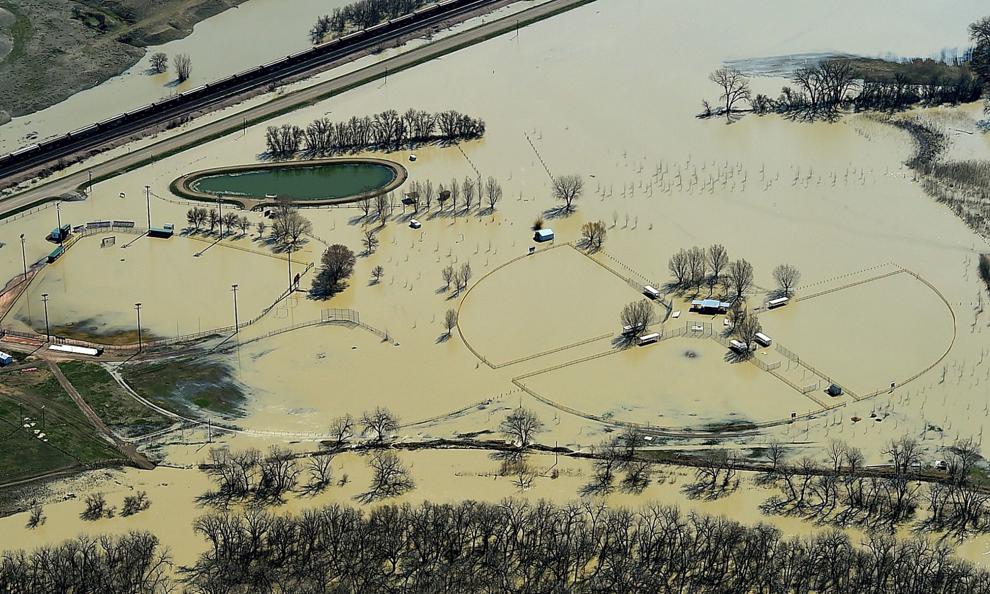 Flood parking area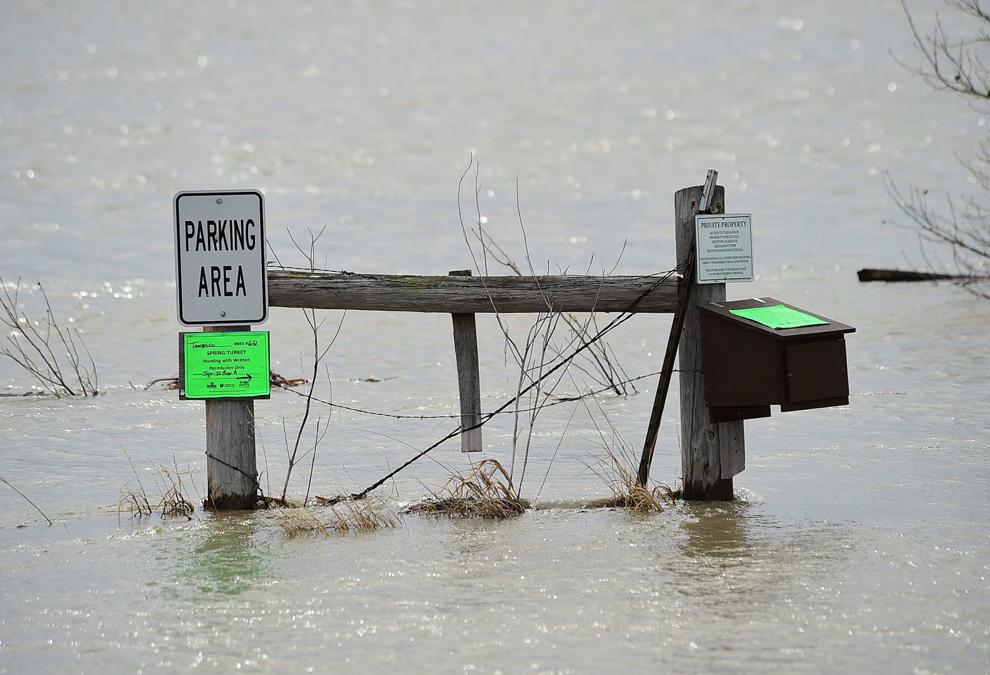 Flood overview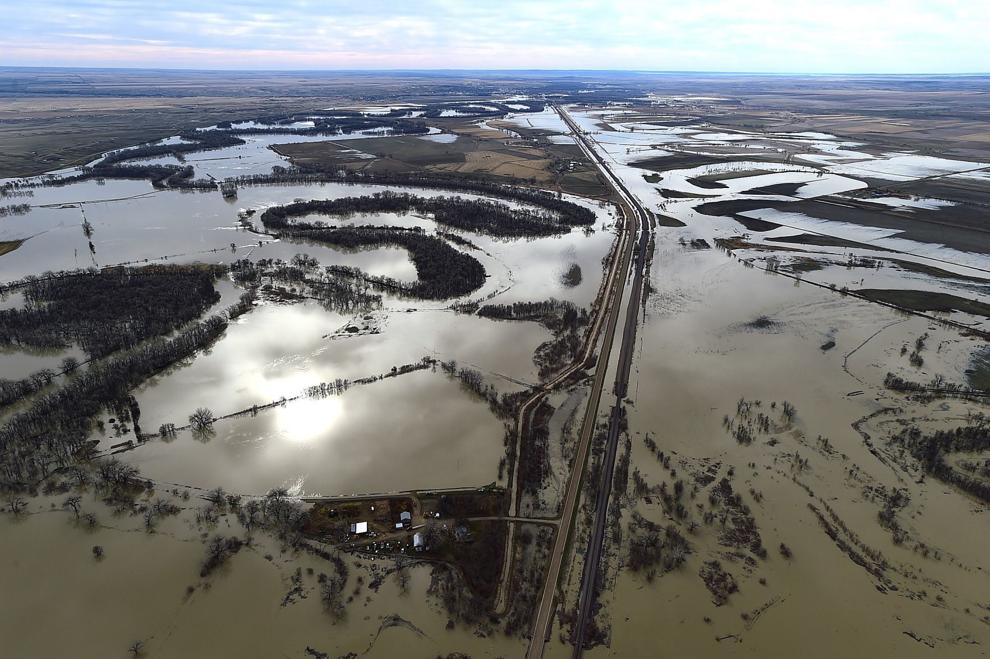 Flood measuring stick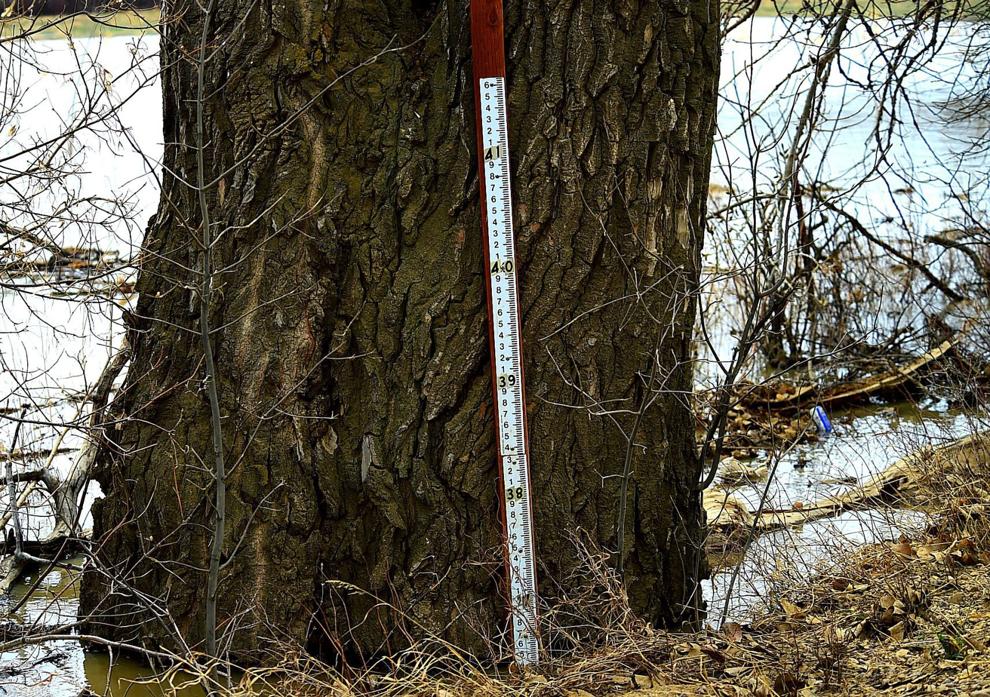 Flood sign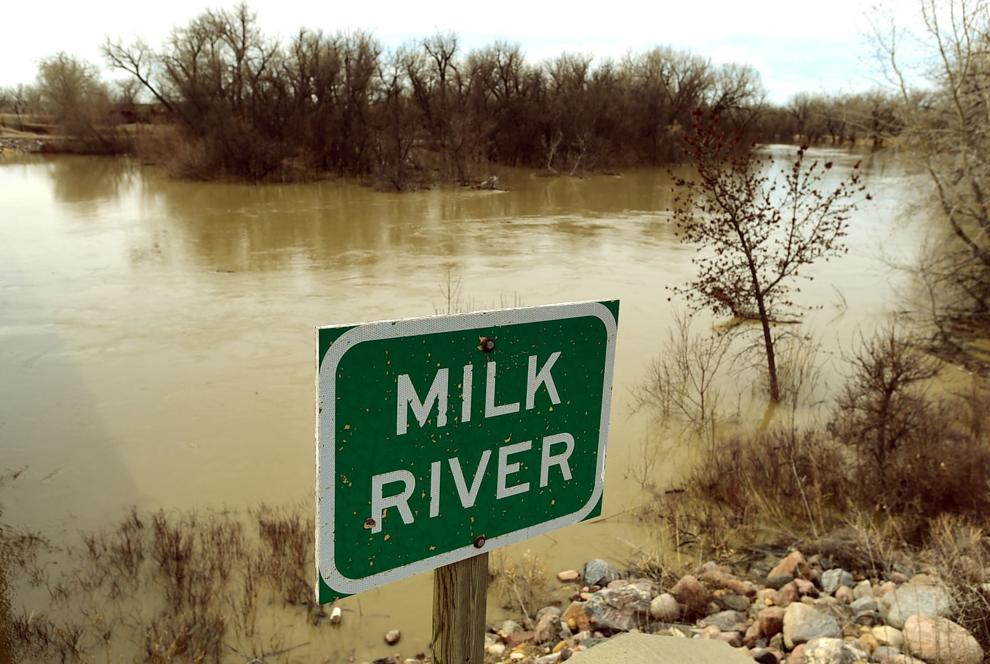 Flood Sullivan Park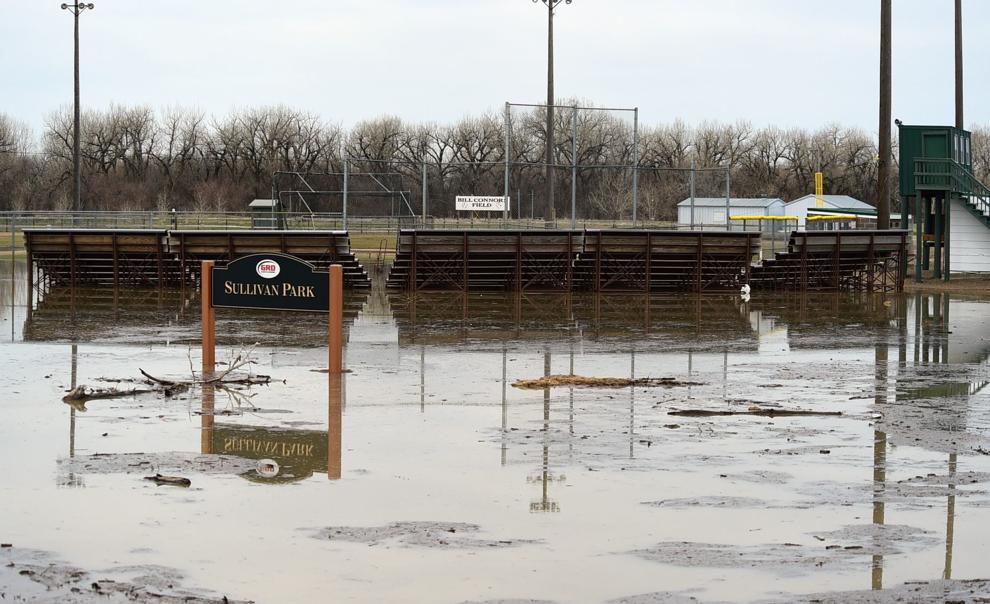 Flood farm house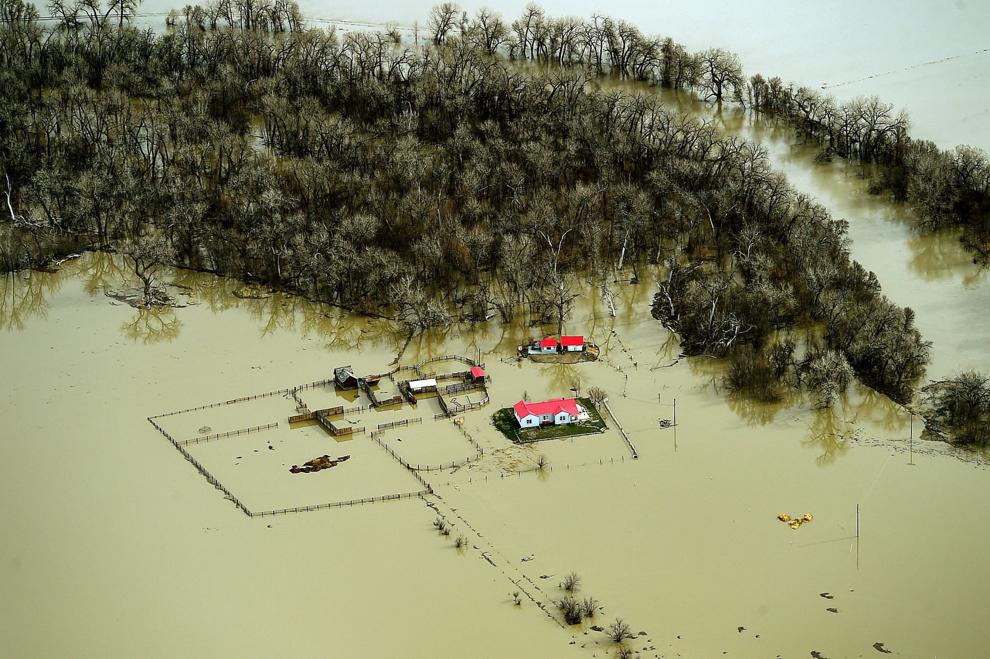 Milk Glasgow aerial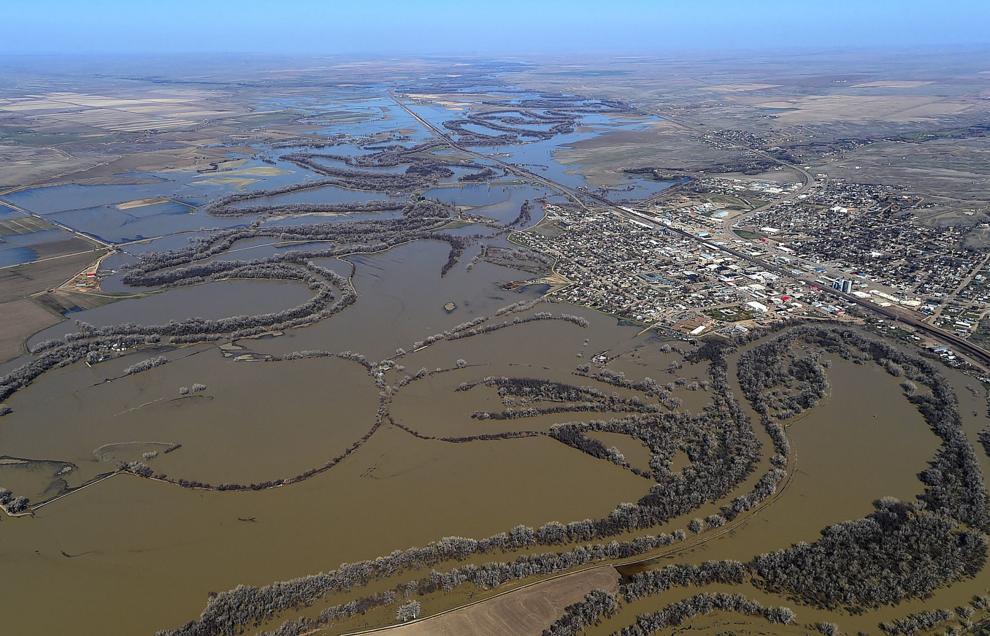 Flood at Saco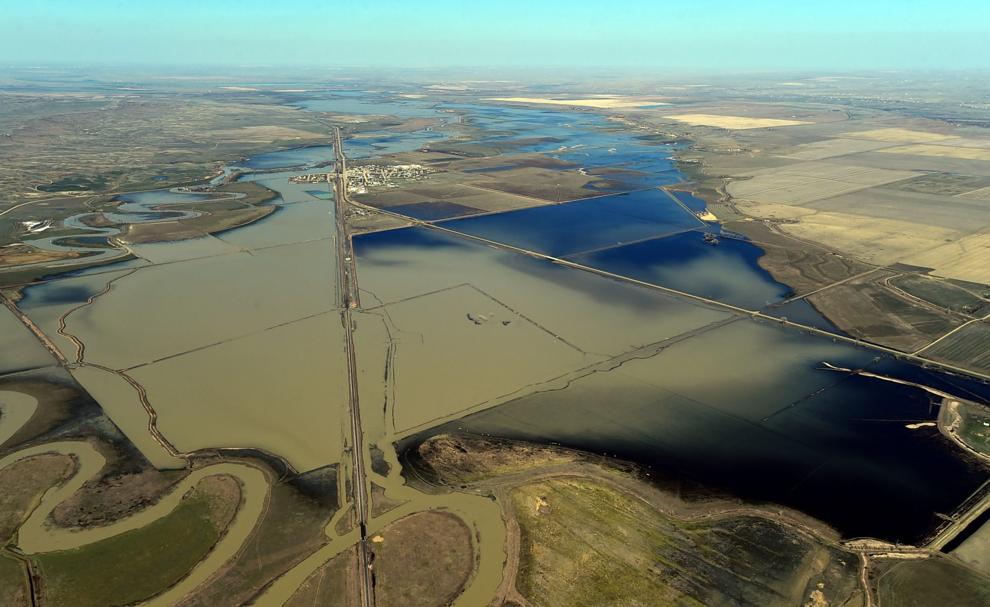 Flood extension agent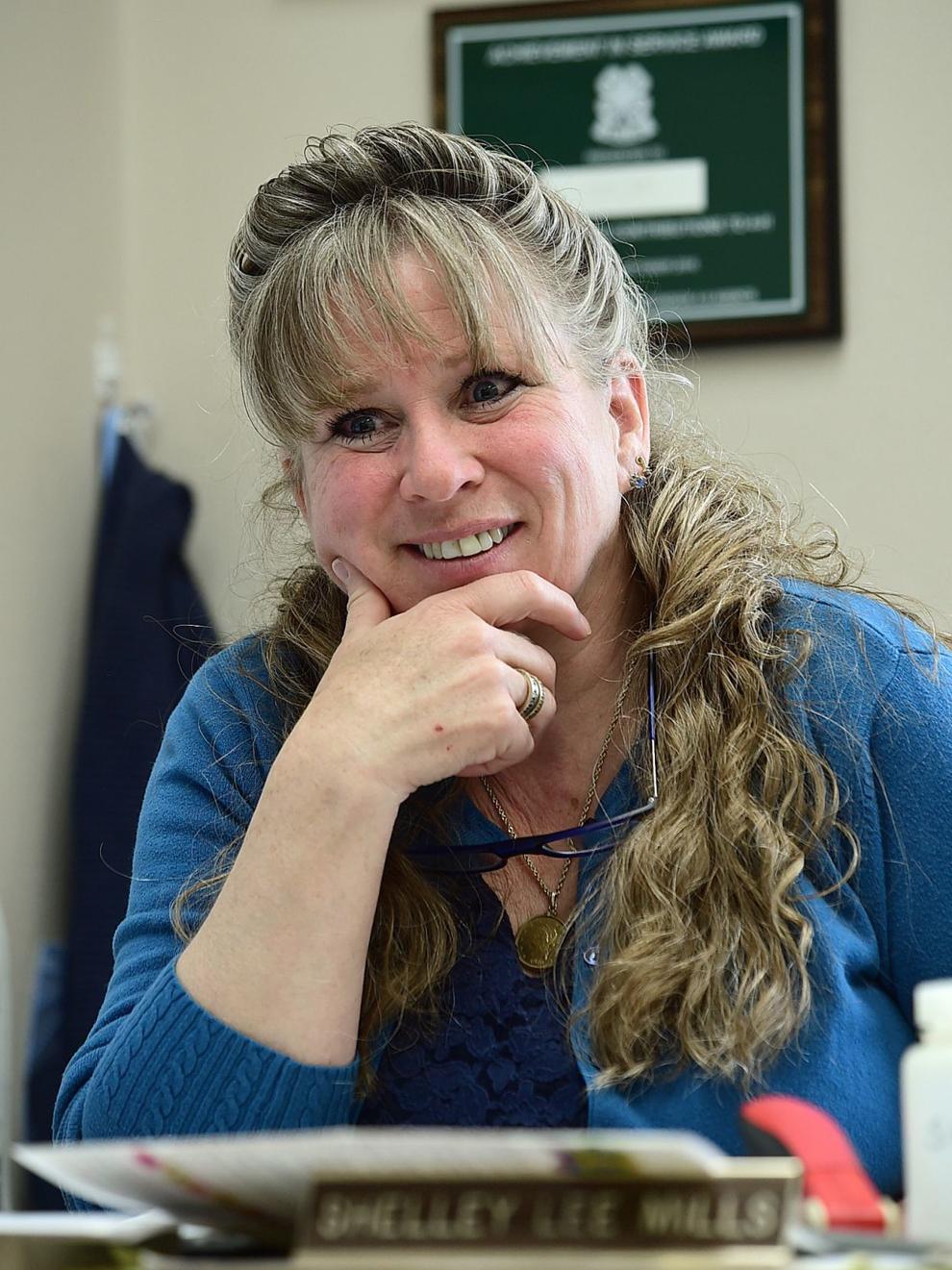 Flood tractor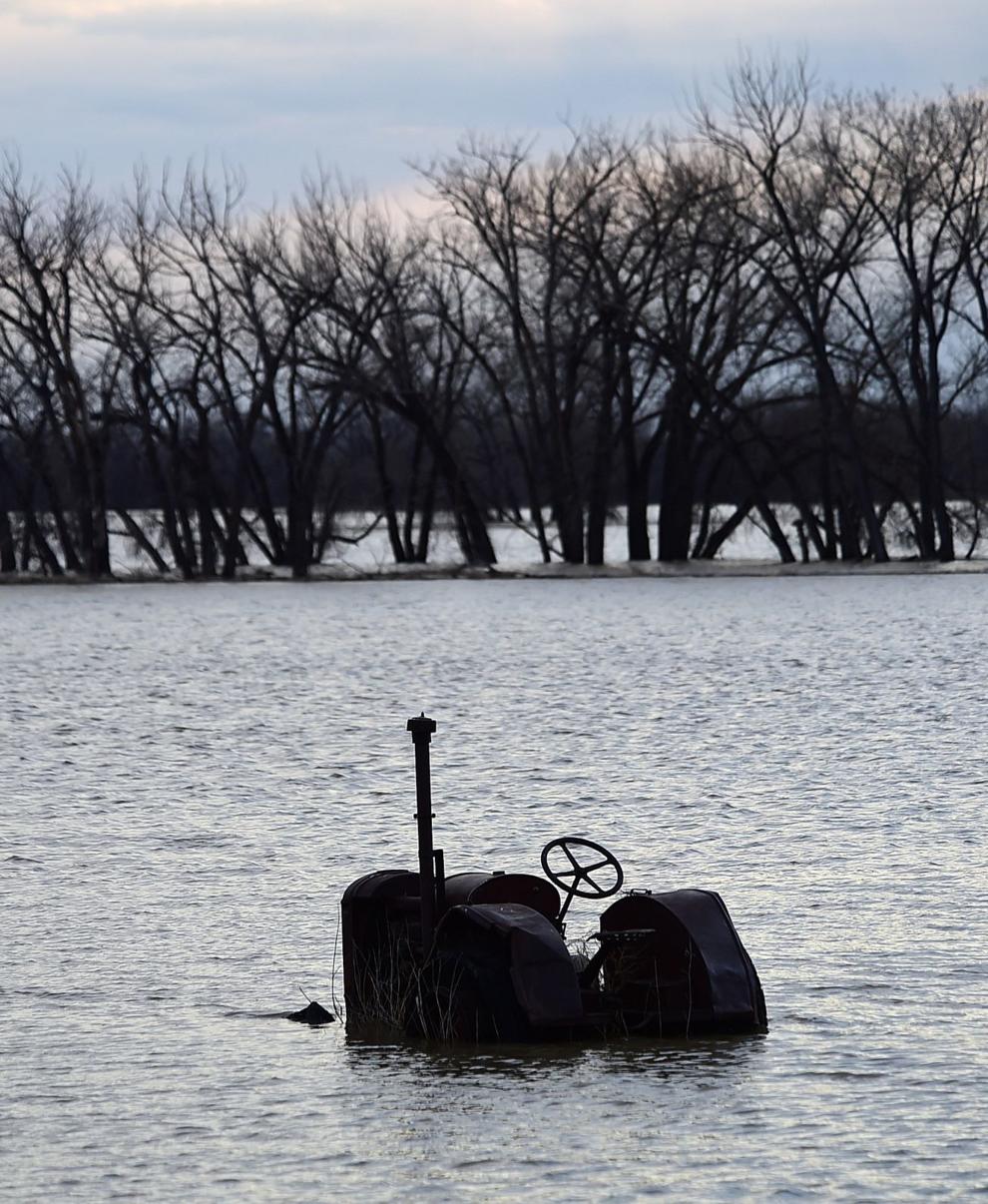 Flood McIntyre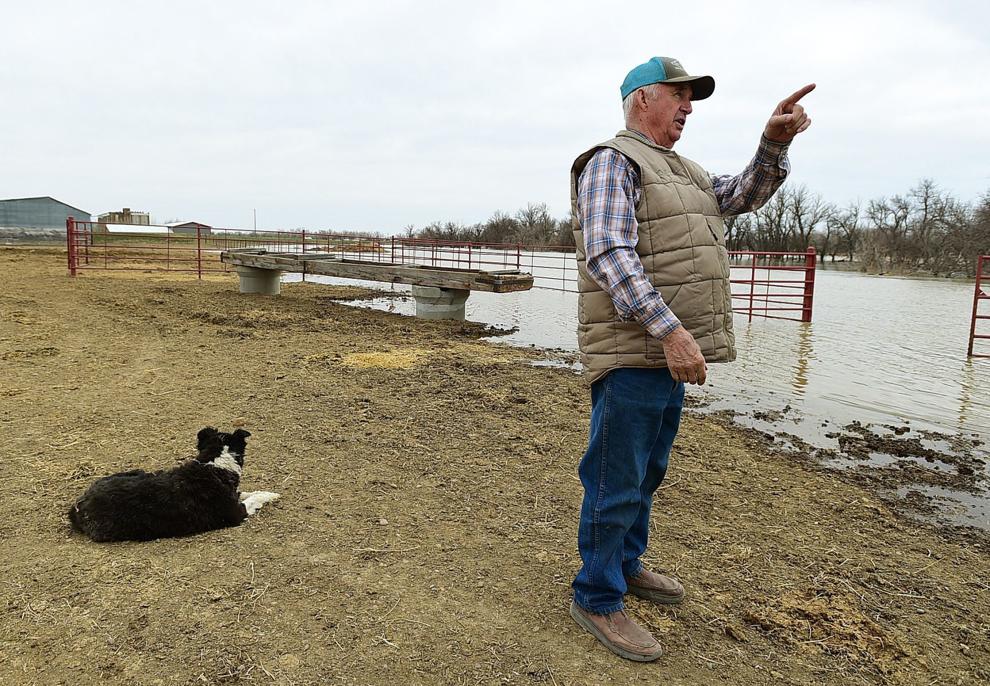 Flood house aerial