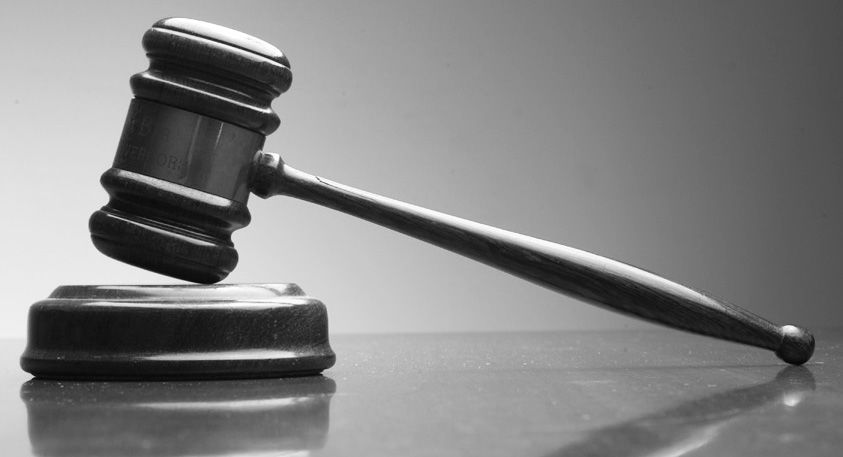 A man suspected of being in the country illegally and held in a Bozeman jail on a misdemeanor charge of sexual assault was released under what his attorney said is unusual circumstances that allowed federal immigration officials to take custody of him Wednesday.
A brief filed in a Montana Supreme Court case by Arturo Valerio-Gonzales' attorney also raises the question of whether the release was coordinated between local law enforcement, Immigration and Customs officials and the U.S. Department of Justice.
The brief says acts of bad faith on behalf of the Gallatin County Attorney's Office, as well as the U.S. Department of Justice led to Valerio-Gonzales being suddenly and unexpectedly transferred to ICE custody over his attorney's objections.
Valerio-Gonzales was arrested over the summer and charged with misdemeanor sexual assault. He denied the charge and his bond was set at $5,000.
Shortly after Valerio-Gonzales was arrested, a detainer was placed on him by the U.S. Department of Homeland Security's Immigration and Customs Enforcement division. A detainer is a request to hold someone who is suspected of being in the country illegally for an addition 48 hours to allow ICE agents to decide whether to take someone into federal custody and begin the process to remove them from the country.
Valerio-Gonzales' trial was scheduled to start Dec. 12, but at at a pretrial conference Wednesday in Gallatin County Justice Court, a judge pushed it back to Jan. 9 because of a delay in getting DNA results back from a lab. Valerio-Gonzales objected to the delay.
The judge, on his own and not as a result of any motion from either Valerio-Gonzales or the county attorney prosecuting him, released Valerio-Gonzalez, according to a brief filed by his public defender, Annie DeWolf.
According to a brief, the judge knew based on previous filings that when released, Valerio-Gonzales would be placed immediately into ICE custody. Valerio-Gonzales objected because he would not be able to return for trial. The Gallatin County Attorney's Office also objected to his release.
You have free articles remaining.
Valerio-Gonzales appeared in court wearing his street clothes, which DeWolf said is uncommon when a jury isn't present.
"It is not customary for criminal defendants to appear at hearings in street clothes in a court within Gallatin County," she wrote in the brief.
A sheriff's deputy accompanying Valerio-Gonzales also said it was "weird" he was wearing street clothes, the brief says.
"ICE somehow learned about the own-recognizance release, arrived in Bozeman and assumed custody of Mr. Valerio-Gonzales by 6:24 p.m.," the brief states. Valerio-Gonzales left his court hearing at around 5:30 p.m., according to the brief.
Attorneys for Valerio-Gonzales are subpoenaing information related to communications between local law enforcement, ICE and the U.S. Department of Justice.
"These communications will shed light on the abnormal proceedings that accompanied Mr. Valerio-Gonzales' sudden release — after months of custody — and his transfer to the custody of federal immigration authorities."
DeWolf said on Thursday that Valerio-Gonzales is being held in Cascade County.
DeWolf also said another man is being held on an ICE detainer in Gallatin County who was found not guilty of a misdemeanor on Nov. 21, and he was not picked up last night.
The Justice Court judge could not be reached for comment.