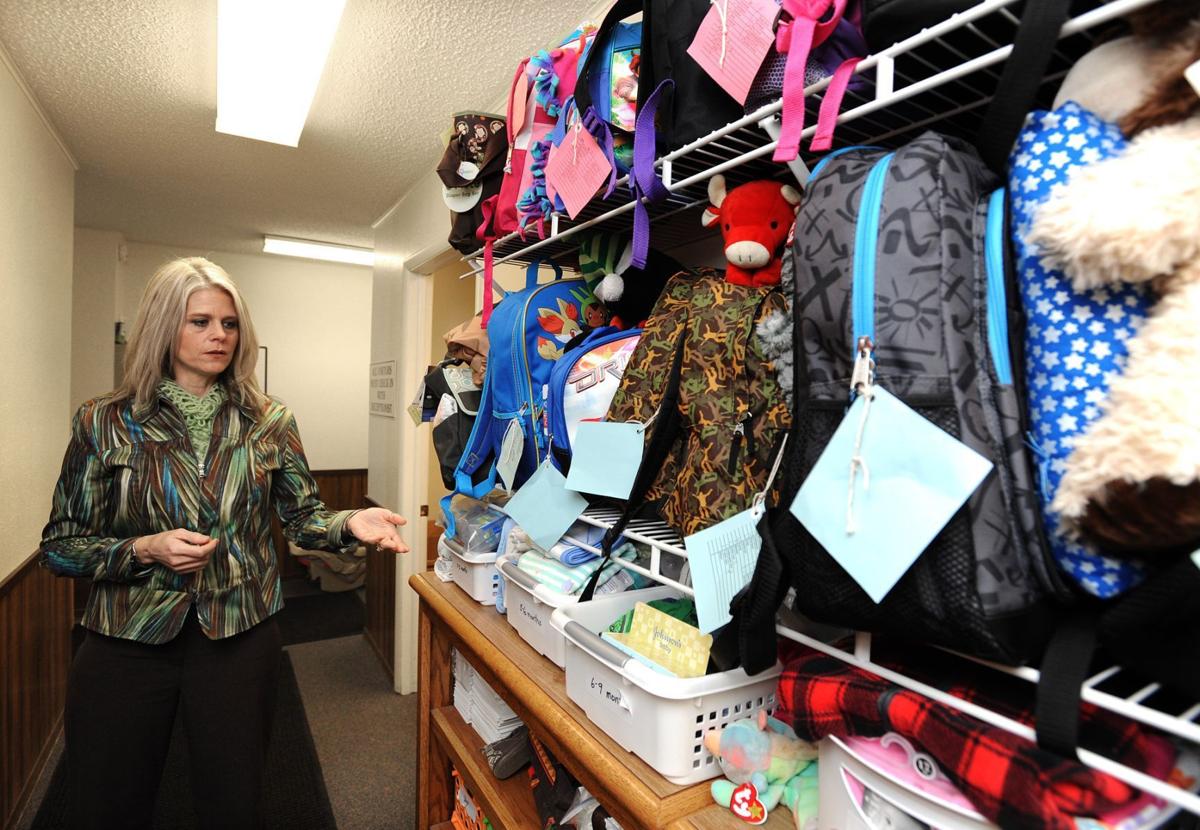 Many of the problems the child protection service in Montana has struggled with recently, from an increasing number of children in foster care to documenting decisions to remove children from homes, can be traced to the agency's failure to follow its own safety-based model, according to a recent audit.
The Montana Legislative Audit division recently released a report on its review of Child and Family Services, the state health department's agency to protect children. The new report is a follow-up on a 2015 performance audit that found five areas for the division to improve.
This year, auditors found improvements were "still a work in progress."
The original audit found the department needed to comply with timelines for investigations and deadlines for children who are removed from their homes and address a lack of uniformity in dealing with the results of investigations of child abuse and neglect.
"While follow-up work indicated that the department has taken some positive steps to implement the audit's recommendations, there is still much work to be done," Will Soller, performance audit manager, wrote in an October 2017 report.
The health department did not dispute the audit findings in an email Wednesday.
"We agree with the audit report that we are making significant progress and that there is still work to be done," said a department spokesman. "We are committed to the safety-based model. We believe in the model, and recognize it does take time to perfect. Heavy caseloads have contributed to the challenges we are facing in every-day practice."
In 2012, the division switched to a safety-based model that dictates how it approaches child protective services. While the previous approach used by the department only looked at whether abuse or neglect had occurred, the safety-based model focuses on identifying safety threats to a child and works to mitigate them.
That means the safety-based model includes a much broader and more detailed assessment of a family. And that, in turn, means much more documentation efforts on the part of caseworkers, which takes more time.
As initially adopted, the safety-based model did not allow for adjustments based on an initial assessment of risk, meaning a low-risk case required just as much documentation and paperwork as a high-risk one. Because of that, all investigations, regardless of the degree of risk to a child, involved the same degree of assessment and documentation, which led to increased workloads and missed deadlines.
The department is working to change that to adapt to a case's individual needs.
In the department's response to the audit, managers said a previous failing to follow the safety-based model could be a factor driving the increasing number of children in foster care.
"Current department management … reported that many of the findings of the audit … could be traced back to a lack of fidelity — or adherence — on the part of former management to the safety-based investigative model adopted by the department in 2012," the report reads.
You have free articles remaining.
"For example ... former management did not always stress the need to identify the conditions of return that a parent must meet in order for a child to safely return to their physical custody, which creates a delay in children returning home and consequently increases the number of children in foster care."
In 2016, the state recorded 3,126 children in foster care, the highest since tracking began 16 years ago. That was a 12 percent jump from 2015. In 2011 there were 1,743 children in foster care.
At the end of last year, the Child and Family Services division replaced its administrator, with Maurita Johnson taking over.
Many field staff objected to the safety-based model criticism, calling it an "unfair characterization." They said their efforts always focus on the safety of children.
Management said it planned to fully implement the safety-based model and is in the process of examining and rebuilding a strategic planning process that will be completed in 2019, including the quality improvement process.
In response to the auditor's review, the division said it is developing a continuous quality improvement process to ensure staff are meeting documentation and deadline requirements.
 In calendar year 2016, the department received 18,724 reports of alleged child abuse or neglect. Of those, 9,752 required an investigation.
Auditors found that more than 60 percent of reports requiring investigation did not get one within the 60-day time-frame required by state law. Completion of reports ranged from zero to 455 days, and averaged 69 days to complete.
In 2015 auditors recommended the department do a better job of using data to support the decisions it makes and prioritize funding from the 2015 Legislature to implement an electronic records management system and integrated case management system.
Department officials say they are developing a web-based application called "Child and Family Stat" to monitor data in several areas, including intake, investigations and case management.
The app should allow the department to track and monitor daily work, including if investigative time frames are being met. The application is still under development and should be fully implemented by 2018.
Field staff, however, told auditors they had no knowledge of the application or its development.
Until the new app is ready, the department is still using an antiquated system with limited functionality to administer its activity. It is pulling data from that system to produce monthly management reports that track trends and staffing patterns.
The system has taken longer than expected because of the complexity involved and the need to make sure workers get a fully functioning system. The division is working on what it calls phase one, which includes intake through the abuse and prevention hotline and assigning calls for investigation. That is expected to be operational by the end of 2018.
The audit will be discussed Dec. 13 at a meeting of the Legislative Audit Committee in Helena.
Be the first to know
Get local news delivered to your inbox!