Eastern Montana legislative races seemed to favor incumbents, with a few Democratic seats still poised to flip in the Billings-area as the last of the results continued to trickle in Wednesday.
House District 48
By early afternoon Wednesday, incumbent Democrat Jessica Karjala held a 2,520 to 2,173 — 54% to 46% — lead over Republican Leigh Verrill-Rhys.
Karjala first won the seat in 2015,  representing a narrow swath of Billings stretching from north Billings to the West End.
Verrill-Rhys, a political newcomer and recent resident of Montana is a writer, website developer and is employed by Stock Market Analyst & Newsletter Publication.
Karjala said Tuesday night that with another term she would focus on a bill during the 2021 Legislative Session that would cap the price of insulin at $35, and would work with major organizations like the American Diabetes Association.
"It's a big issue," Karjala said.
She has been working on campaigns since 2007, and said this was the strangest one yet, having to resort to a mail campaign rather than knocking on doors because of COVID-19.
Verrill-Rhys said if she didn't go to the Legislature, she would continue to work on important issues as a private citizen, including education, criminal justice reform and the foster care system.
"I met some wonderful people and I feel good about what I accomplished," Verrill-Rhys said Tuesday night.
House District 49
Incumbent Democrat Emma Kerr-Carpenter looks poised to defeat Republican Colin Nygaard with a 1,953 to 1,390 lead in the race to represent House District 49, according Wednesday afternoon returns.
Kerr-Carpenter won the seat against Nygaard in 2018, which spans much of Billings' South Side and Midtown.
Kerr-Carpenter has said eliminating Medicaid expansion during a pandemic would be "cruel and ugly," but said she would work to preserve health care by shifting people to regular Medicaid and partnering with private insurance and employers to offer an affordable health care option, according to the Voter Guide.
Nygaard, who is running in HD 49 for the second time since 2018, has held traditionally Republican viewpoints opposing higher taxes and defending gun rights. 
Kerr-Carpenter has also held education, taxes and public lands as priorities. But she is aware the 2021 Legislative session will be different, as the state battles with rising COVID-19 cases and a recession brought on by the pandemic.
"We're looking at a really tough legislative session," Kerr-Carpenter said.
House District 50
Democratic incumbent Jade Bahr looks to have been upset by political newcomer Republican Mallerie Stromswold, according to preliminary results on Wednesday afternoon. Stromswold leads by 1,992 to 1,800 votes.
The seat representing central and west Billings had been a Democratic stronghold since 2015, making the flip notable.
Bahr won the seat in 2018. At the time she was one of two candidates in the Billings-area endorsed by the Democratic Socialists of America.
Stromswold, who recently turned 19, said she focused on issues that were important to her voters, namely public land access and taxes.
Running her first campaign ever during a pandemic was challenging, but Stromswold said she tried to connect with voters either by phone banking or door knocking. She credits her win to that direct voter engagement.
Bahr did not immediately return a call for comment Wednesday.
Stromswold's age was not a deterrent to voters, she said.
"It was really encouraging. People would ask how old I am and for a lot of people that would inspire them to vote for me more," Stromswold said. She is attending online courses from Penn State, majoring in political science, and graduated from Billings Senior.
Montana has elected several legislators close to age 20, or just older.
Lt. Gov. Mike Cooney was 22 when he began his first legislative term in 1977; former Secretary of State Bob Brown was 22 when he entered the 1971 session; 2016 candidate for state auditor Jesse Laslovich entered the 2001 Legislature at age 19; former Laurel Rep. Sarah Laszloffy was 21 at her 2013 swearing-in;, and former Havre Rep. Jacob Bachmeier was elected at 18 in 2016.
The youngest Montanan to serve in state office was Jack Uhde of Kalispell, who turned 18 a few weeks before his 1976 election to the House.
Senate District 21
Republican Jason Small holds a strong 61% lead in early returns over Democrat Rae Peppers going into Wednesday afternoon. 
Small is running for re-election for the SD 21 seat, which represents portions of Yellowstone, Big Horn, Rosebud and Powder River counties, and the Crow and Northern Cheyenne Indian reservations.
Small has held the seat since 2017. Democrat Rae Peppers is currently serving her fourth term as a representative for HD 41.
Both candidates have used their time in office to address the plight of missing and murdered Native Americans in Montana.
Most notably, in 2019 Peppers sponsored Hanna's Act, a bill created a missing person's specialist in Montana and Small sponsored the Looping in Native Communities (LINC) Act, which created a task force meant to address the high rate that American Indians go missing or are murdered.
Senate District 26
SD 26 may be the second local upset, with Republican Chris Friedel still holding a narrow lead over Democratic incumbent Margie MacDonald. Returns on Wednesday afternoon showed a 51% to 49% margin with MacDonald trailing just 239 votes behind.
Friedel, a former Billings City Council member, filed in February to run for the seat to represent Senate District 26 against Rep. Rodney Garcia, after Garcia ignored calls to resign from his position in February following his comments during a GOP rally where he said socialists should be shot or thrown in jail.
Friedel defeated Garcia during the legislative primaries in June. Garcia currently holds the seat for House District 52.
MacDonald, who served as minority whip, has held the SD 26 seat since 2017, which represents north-central Billings. She previously served four terms representing District 54 and District 51.
Late Wednesday afternoon MacDonald said she was disappointed in the results but hoped that Friedel would "go to bat for Billings."
MacDonald carried 10 bills to passage, including a bill in 2019 that gives law enforcement new tools to combat sex trafficking.
"It's been the privilege and honor of a lifetime to be able to serve in the legislature," she said, adding that she'll keep busy as a community organizer and local advocate.
Friedel said Wednesday his track record on the City Council helped garner local support. He said he focused on voter engagement and spent about $13,000 in the local race.
"Voters elected me and I have to put my money where I mouth is and get to work," he said.
MacDonald said she felt like the pandemic hampered her re-election efforts because she wasn't able to canvas or door knock as much as normal.
"I usually spend the entire campaign season knocking on doors talking to and meeting people. I get a lot of support from Independents and moderate Republicans," she said. "I think that probably cut into my margins."
While serving on the city council, Friedel voted against pay raises for council members and helped establish a diversion program for inmates at the Yellowstone County Detention Facility. Public safety is a primary concern for Friedel, who wants to establish a diversion program in each county.
Friedel said he'd like to create legislation to give law enforcement support in regulation of recreational marijuana. Tuesday, voters passed I-190 to legalize recreational marijuana in Montana.
"We'll need to make rules and just like with alcohol, (law enforcement) will need tools to regulate legalization," he said.
Other legislative races
Across Eastern Montana's legislative districts, voters favored incumbents.
Incumbent Democrat Jen Gross was still carrying a 3,729 to 3,403 lead against Republican Scott Price for Senate District 25 as of Wednesday afternoon.
Gross has occupied the seat since 2017. 
In Park County's House District 60, Democratic Representative Laurie Bishop will likely serve a third term, solidifying the seat that has historically flipped.
Bishop first assumed the seat in 2016, beating out Republican incumbent Debra Lamm. During that election Bishop ran against Lamm's husband, Joe Lamm. 
Preliminary returns as of Wednesday afternoon showed Bishop leading against Lamm 3,774 to 2,926.
In Havre's House District 28 race, Democrat Krystal Steinmetz was trailing Republican Ed Hill on Wednesday afternoon with a 48% to 52% margin.  
The seat was previously occupied for two terms by Jacob Bachmeier who did not run for re-election.
House District 30 re-elected Republican incumbent Wylie Galt who ran against Democrat Cindy Palmer. Wednesday afternoon, Galt was showing a 60-point lead against Palmer with all precincts fully reporting.
Incumbent Barry Usher was re-elected as representative for Billings House District 40, which stretches from Buffalo Trail to Melstone.
Democrat Kris Spanjian ran against the Republican incumbent. With all precincts reporting Wednesday afternoon, Usher had secured the seat with 81% of the votes, or 4,558 to 1,090.
House District 44, representing the western side of Billings' Heights, will likely elect Republican Larry Brewster. Wednesday afternoon, Brewster retained a 28-point lead against Democrat Terry Dennis. 
The House District 46 seat, which includes northwest Billings, will likely be retained by Republican Bill Mercer. Mercer ran against Democrat Zach Ladson, and by Wednesday afternoon led 4,020 to 1,916.
In north Billings, House District 47, which stretches from Berry's Cherries near MetraPark to Forrest Park, incumbent Kathy Kelker currently leads with a 57% to 43% margin against Republican TJ Smith as of Wednesday afternoon. 
Republican incumbent Frank Fleming was in the lead Wednesday against Democrat Anne Giuliano with a 52% to 48% margin for House District 51 representing portions of South Billings.
In Carbon County, Seth Berglee, a Republican incumbent, currently holds a lead of 4,546 to 2,930 over Democrat Betsy Scanlin in the race to represent House District 58. Berglee is a three-term incumbent.
In Sweet Grass and Park Counties, Republican Marty Malone holds a strong 4,577 to 2,507 lead against Democrat Dan Vermillion in House District 59. The two are vying for a seat vacated by Republican Alan Redfield. 
Photos: Election 2020 in Billings
Ballot counting in Yellowstone County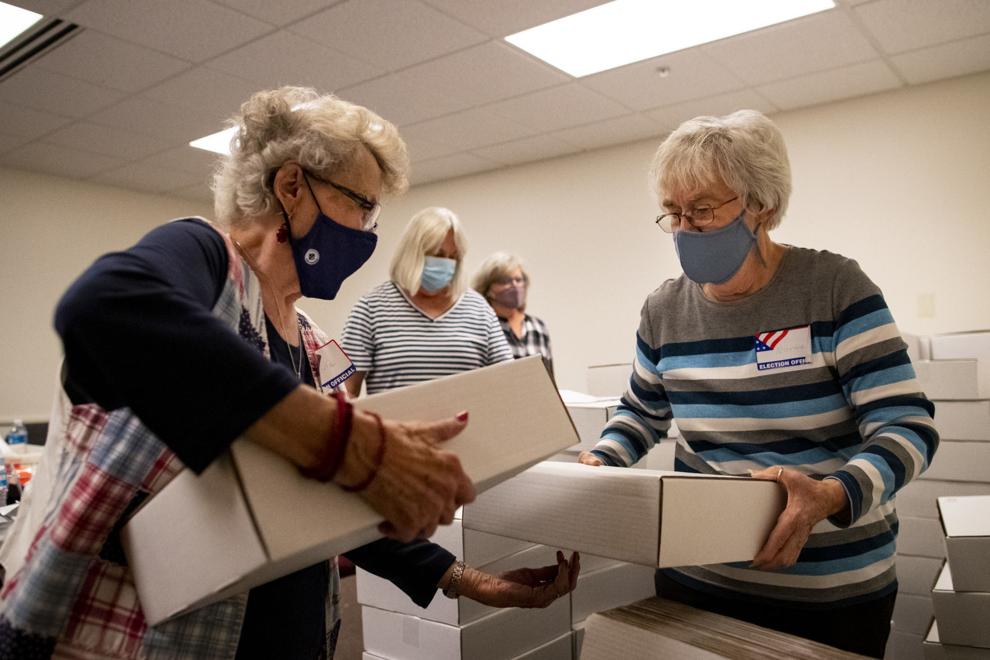 Voting at MetraPark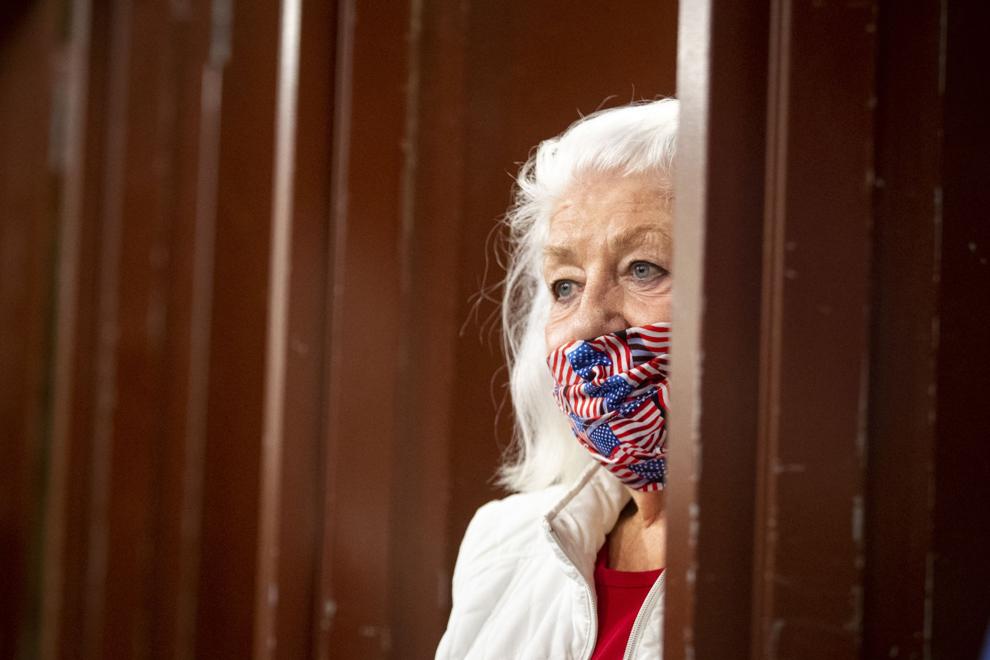 Ballot counting in Yellowstone County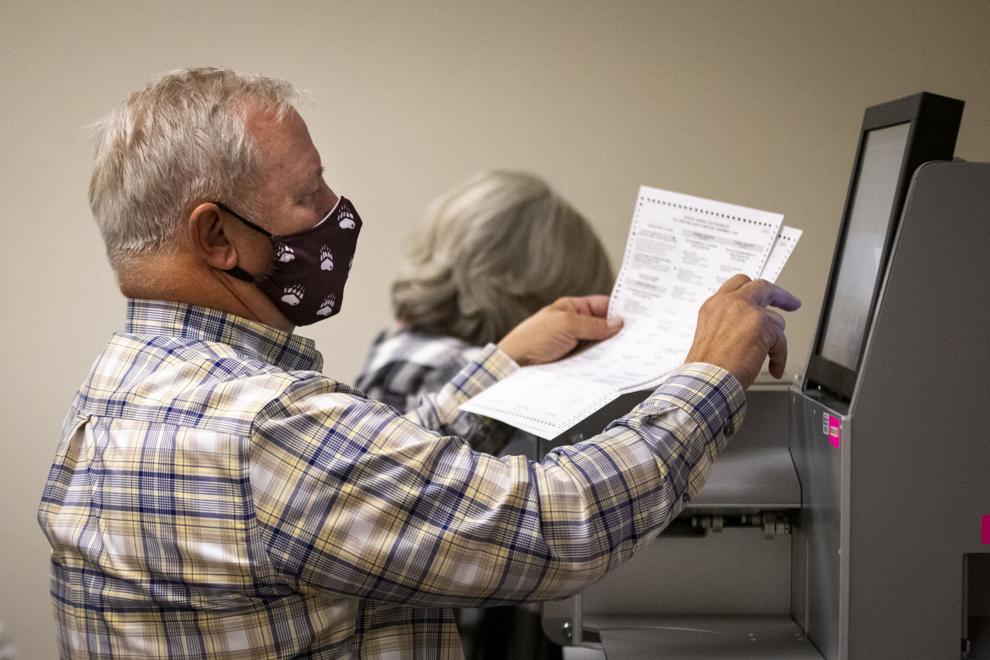 Voting at MetraPark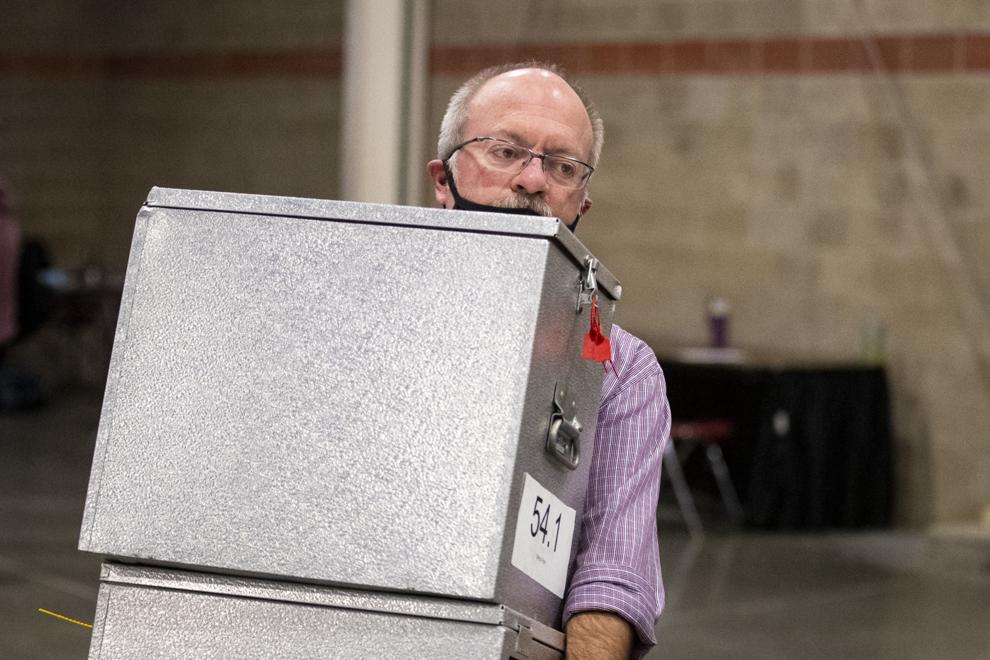 Ballot counting in Yellowstone County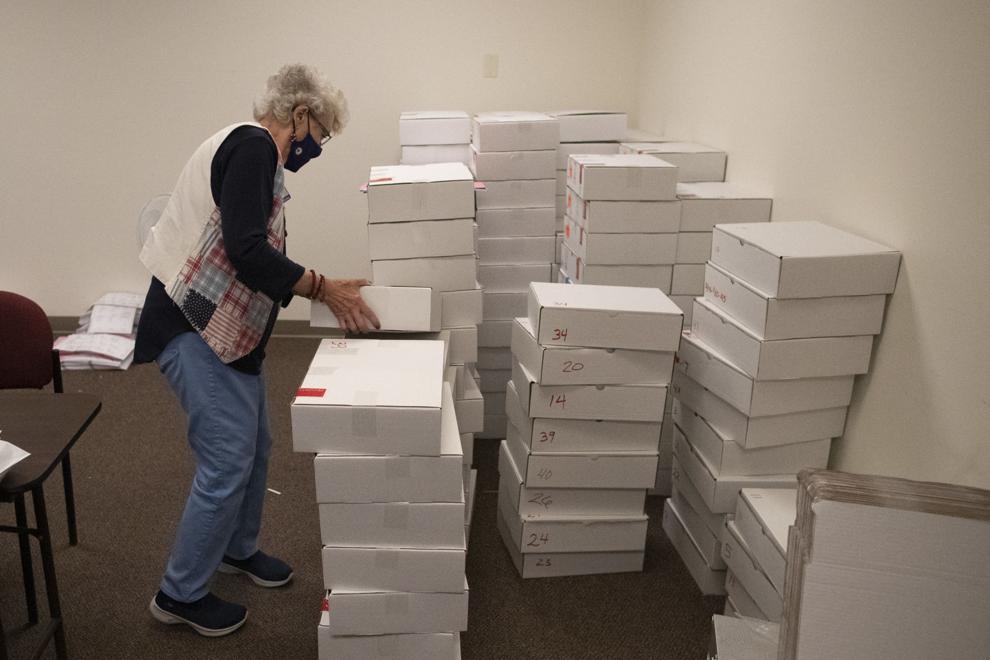 Voting at MetraPark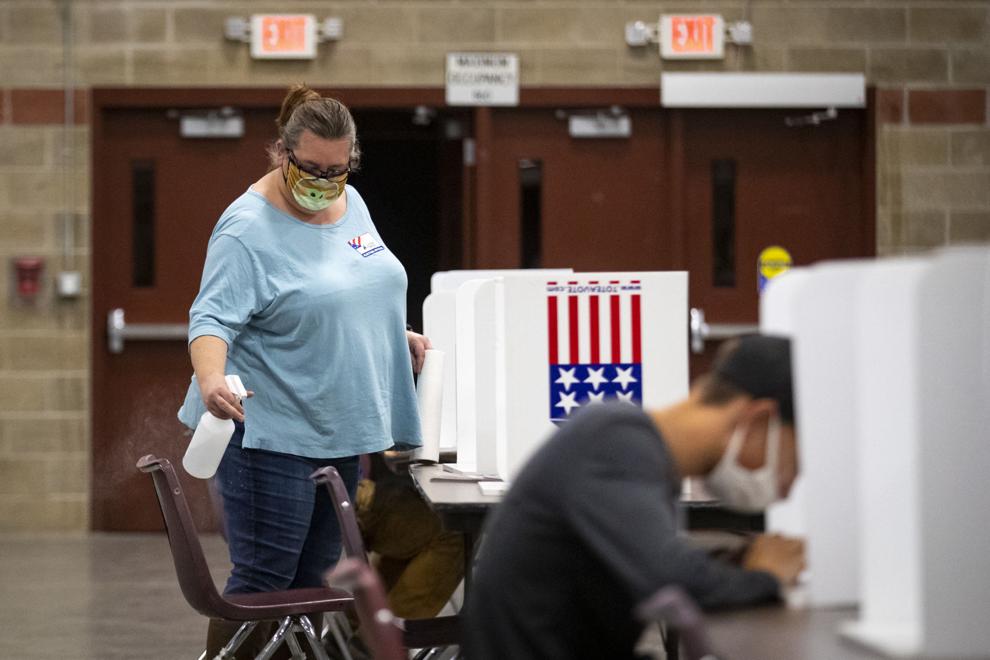 Voting at MetraPark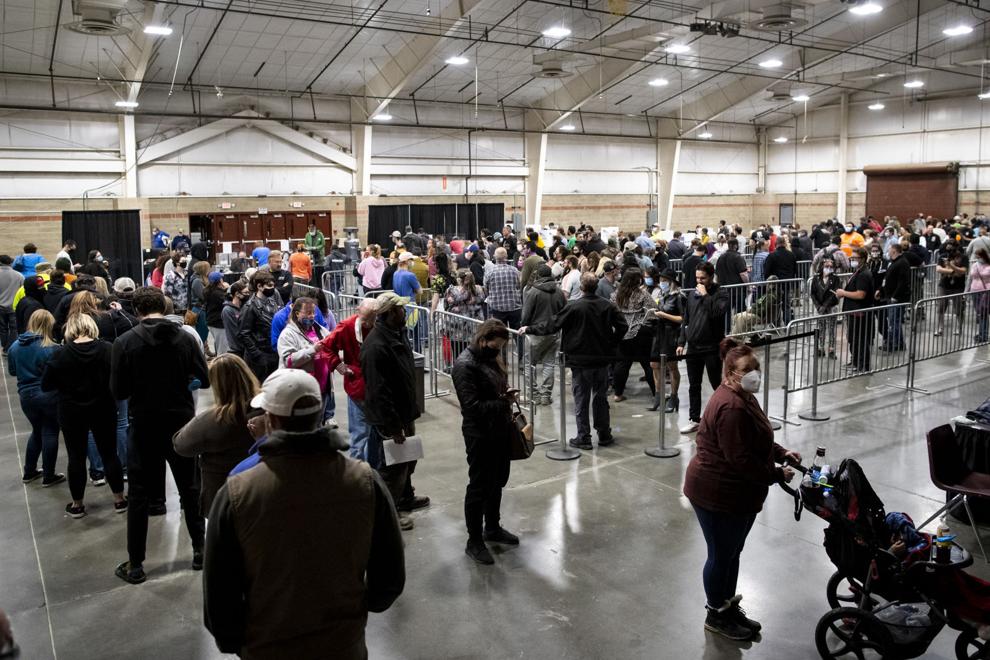 Voting at MetraPark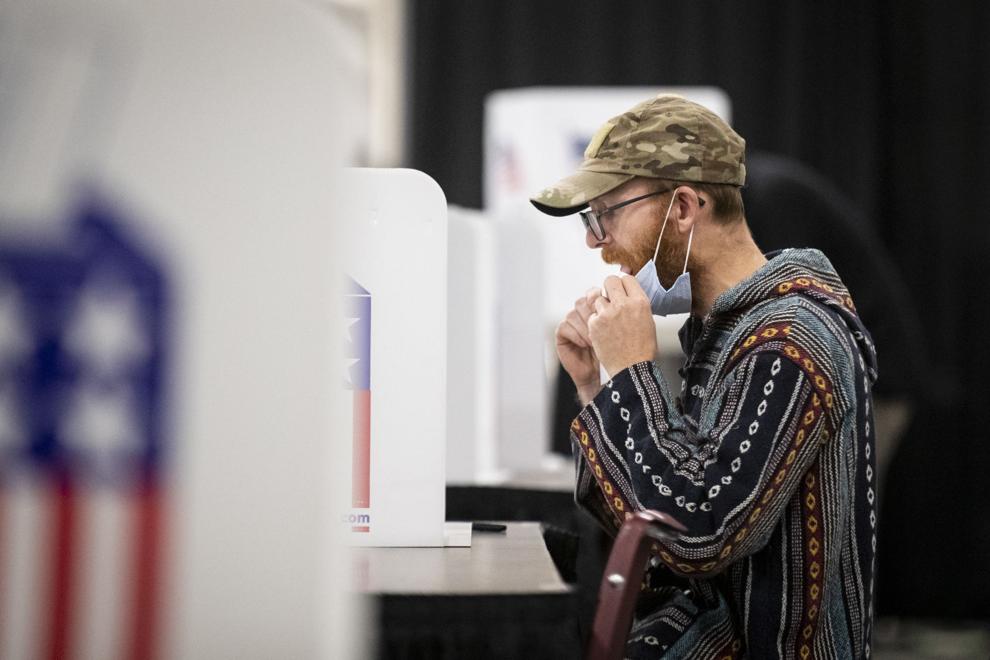 Voting at MetraPark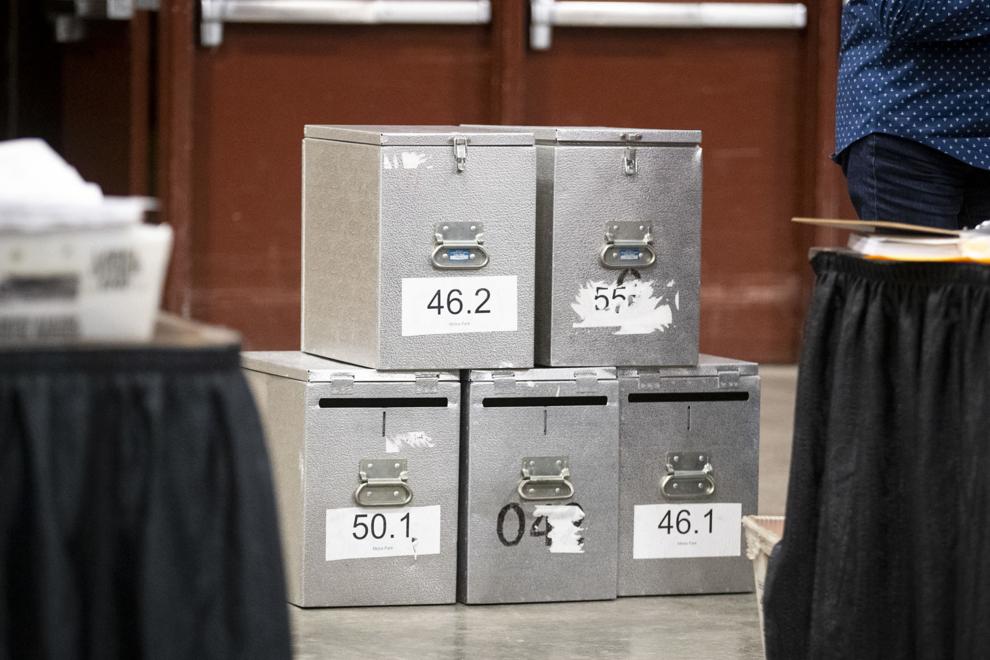 Voting at MetraPark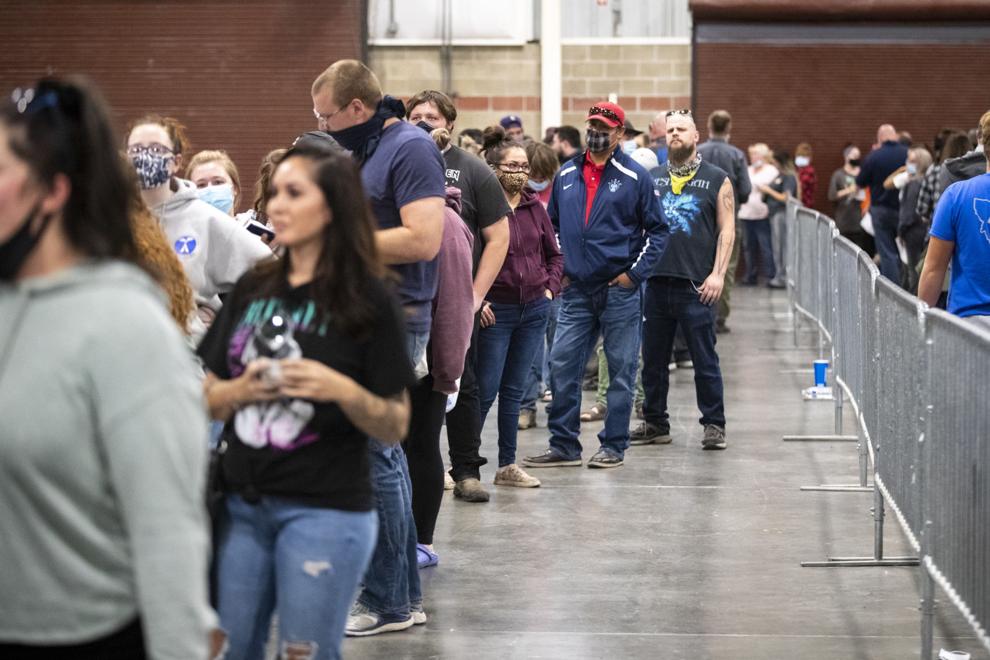 Voting at MetraPark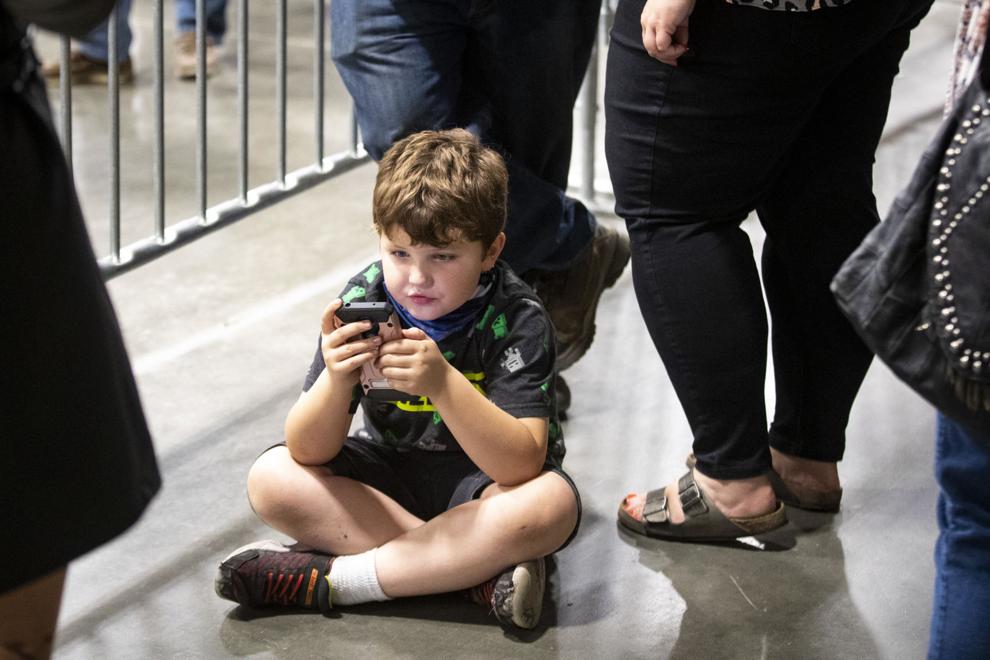 Voting at MetraPark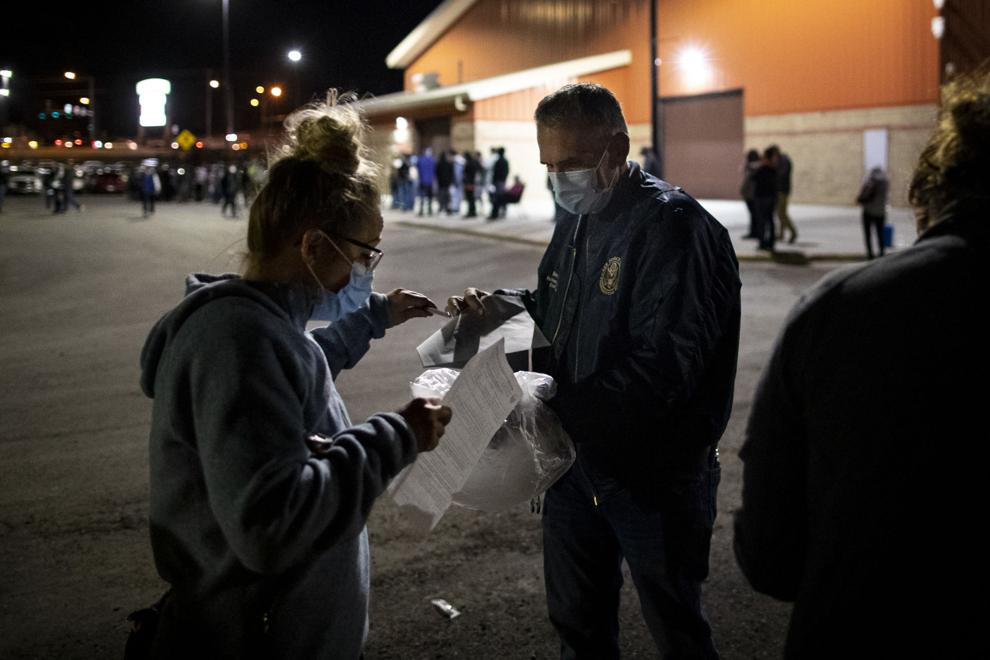 Voting at MetraPark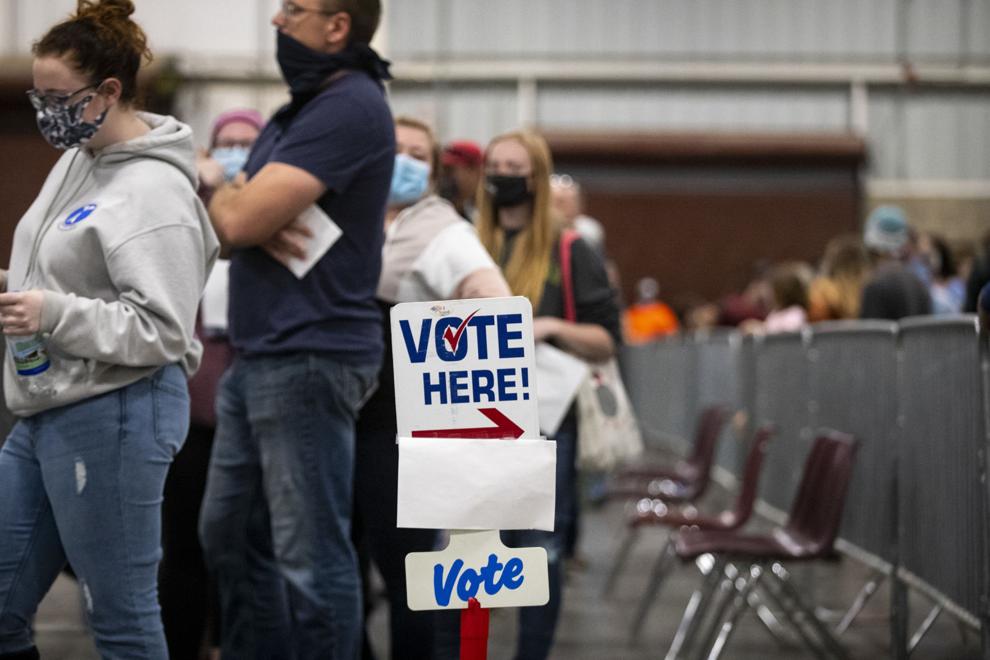 Voting at MetraPark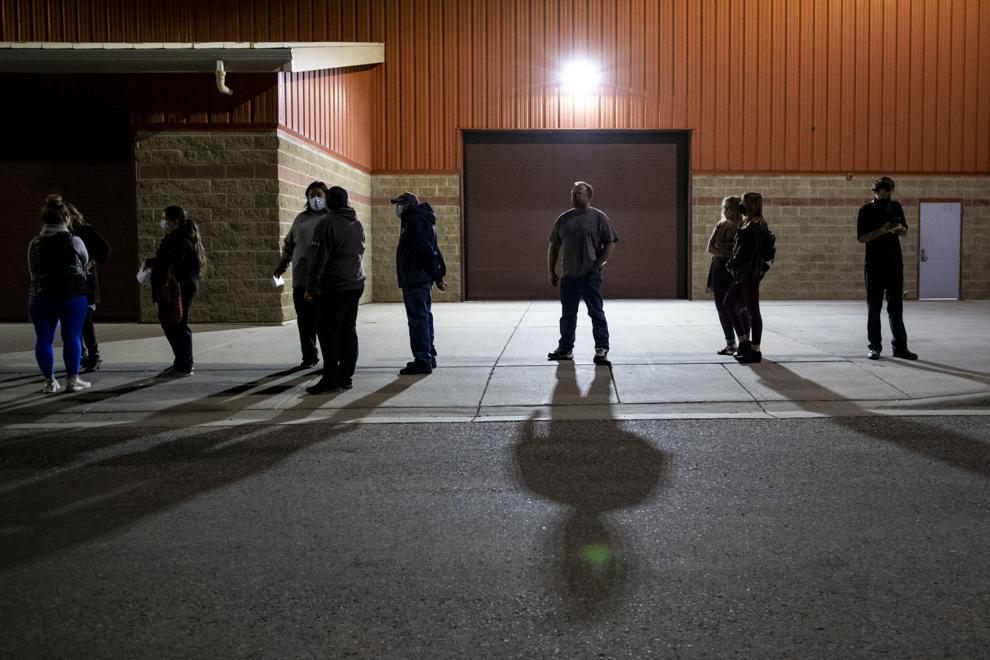 Voting at MetraPark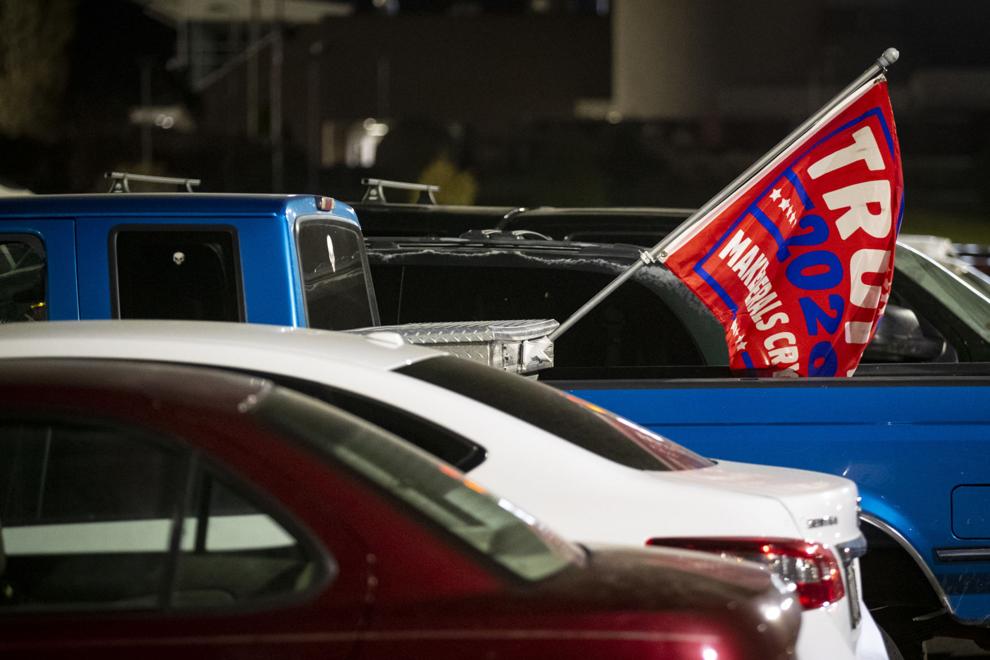 Voting at MetraPark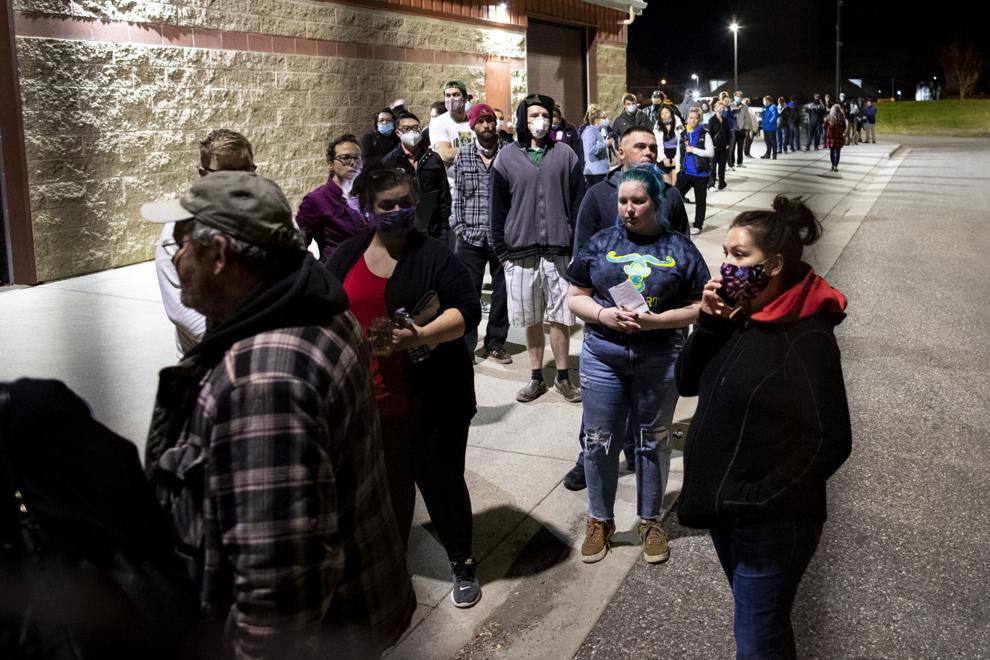 Voting at MetraPark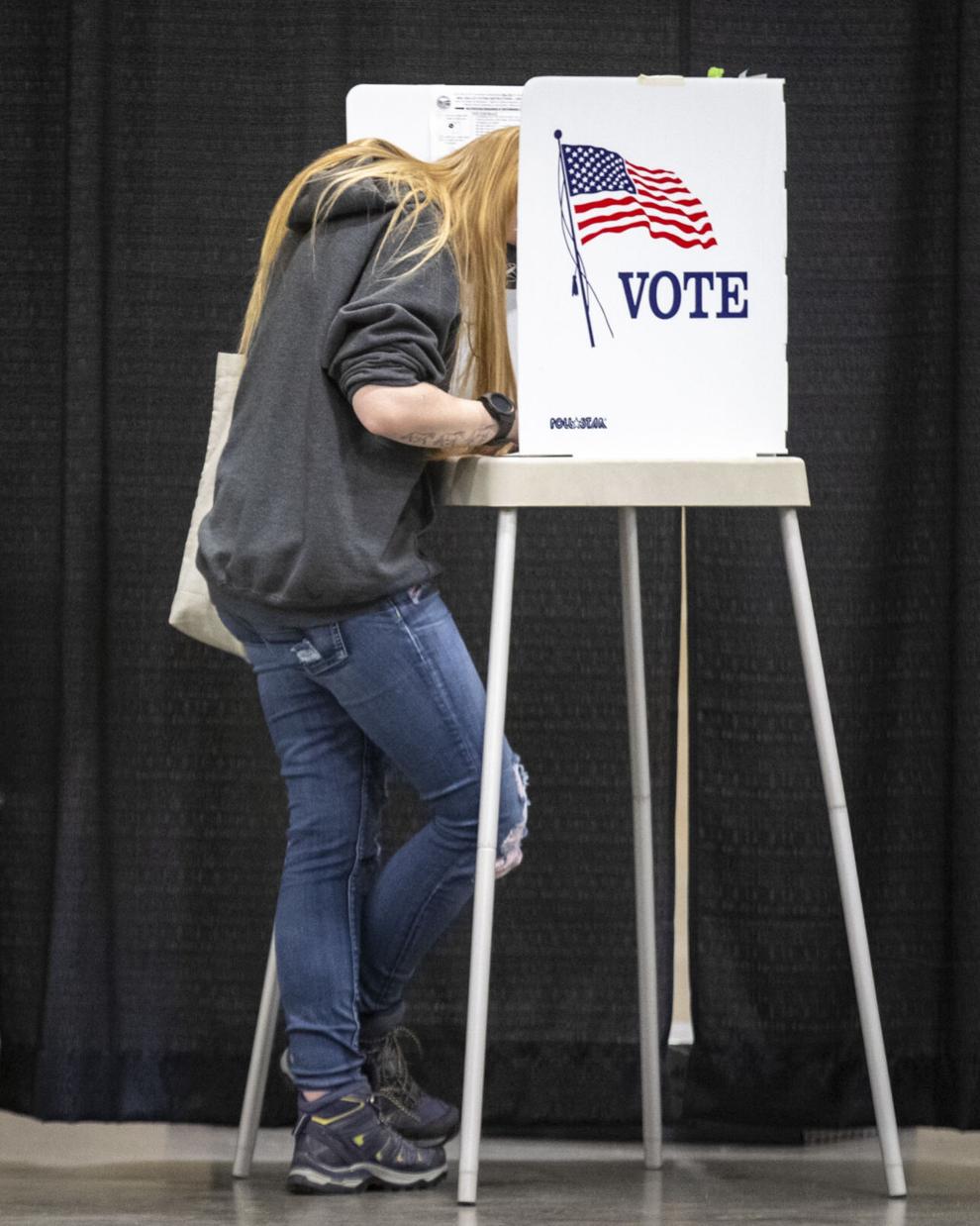 Yellowstone County votes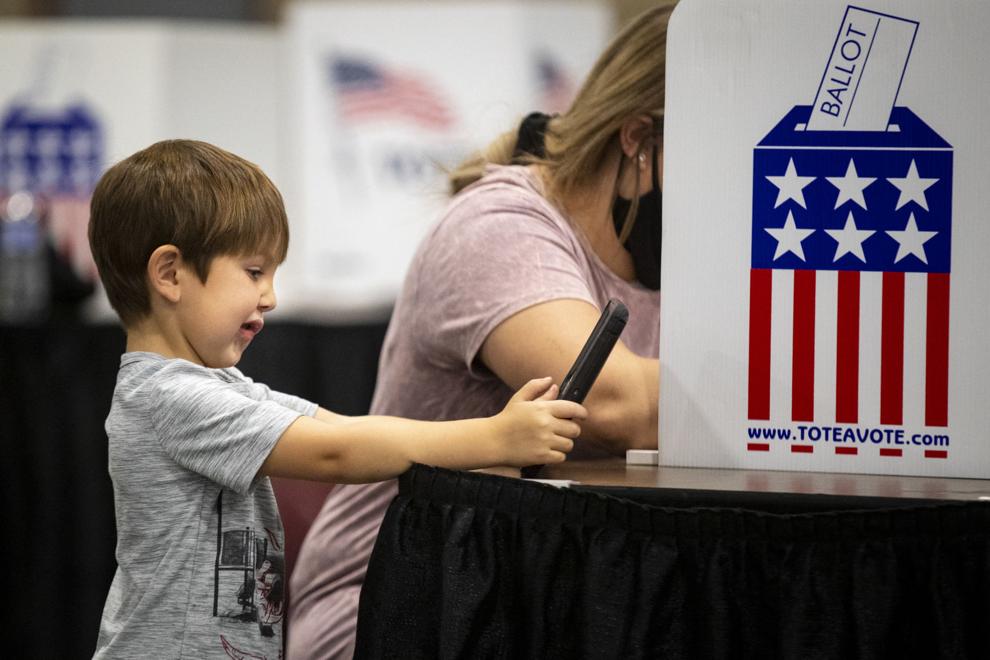 Yellowstone County votes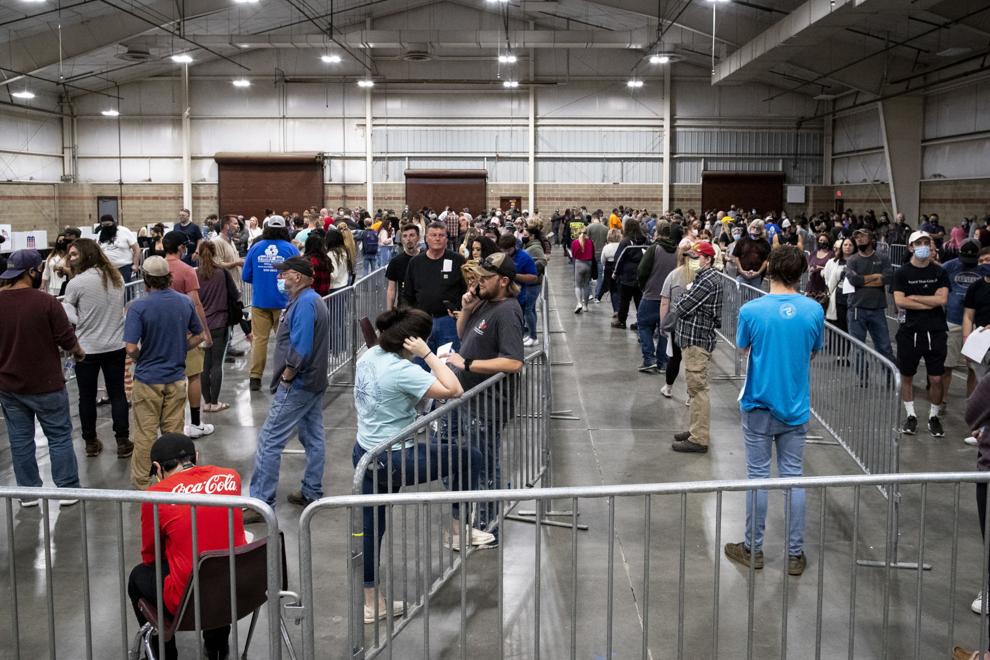 Yellowstone County votes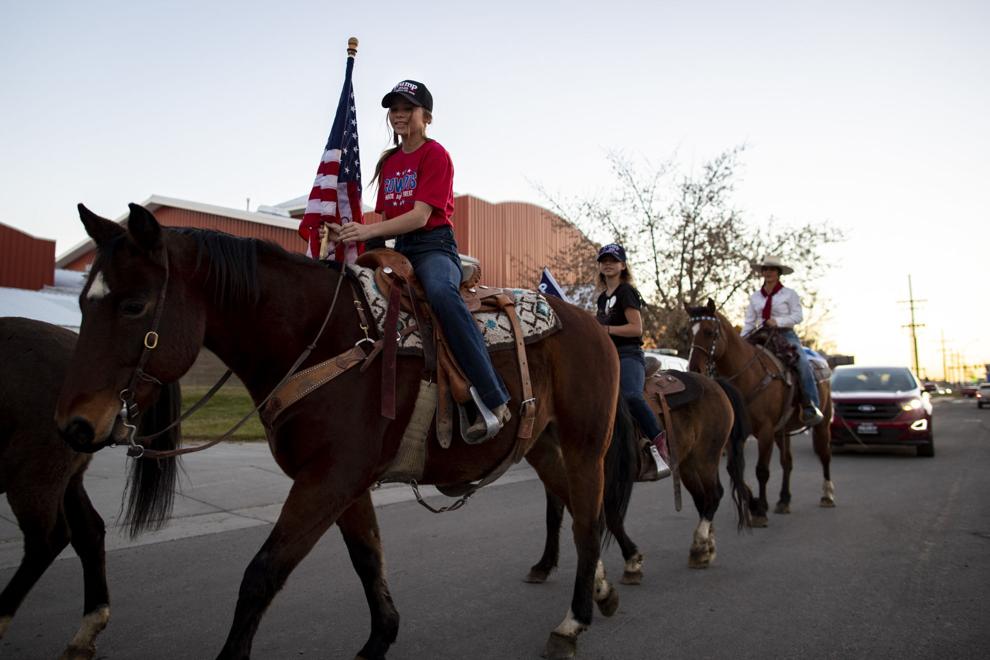 Yellowstone County votes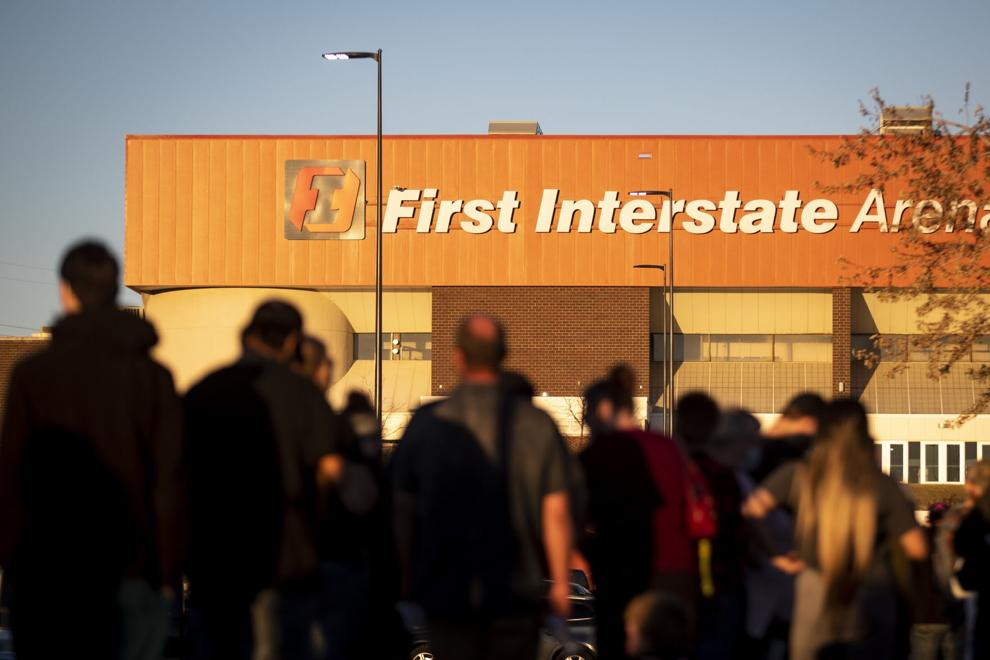 Yellowstone County votes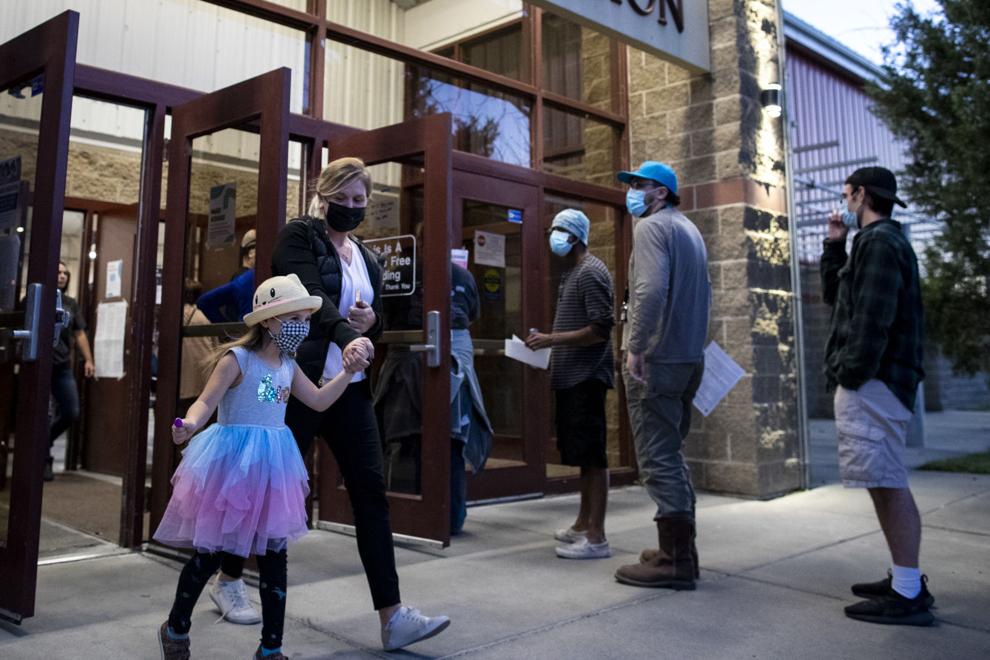 Yellowstone County votes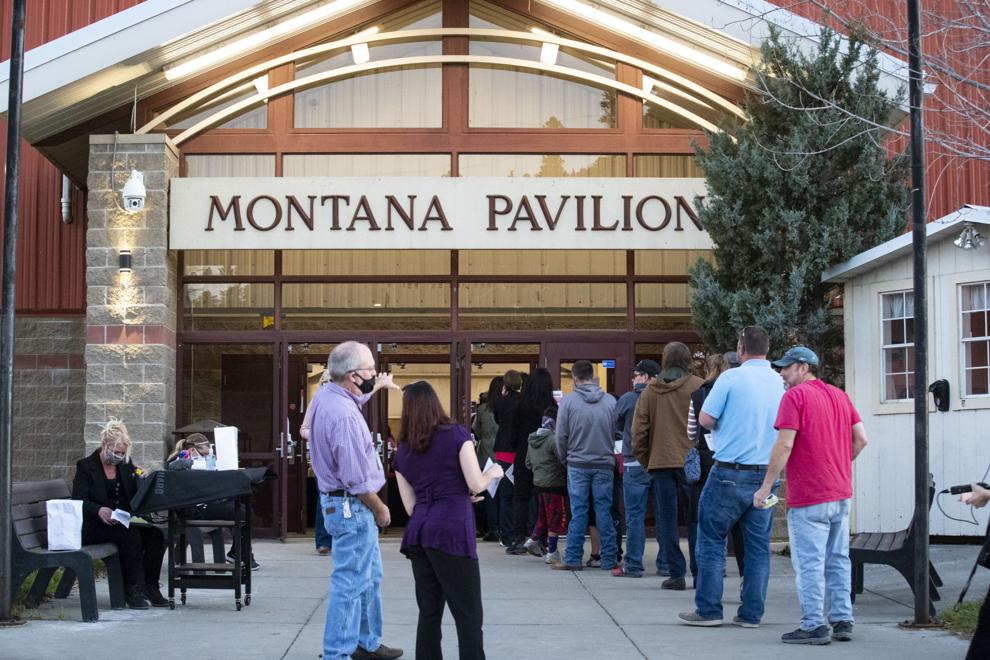 Yellowstone County votes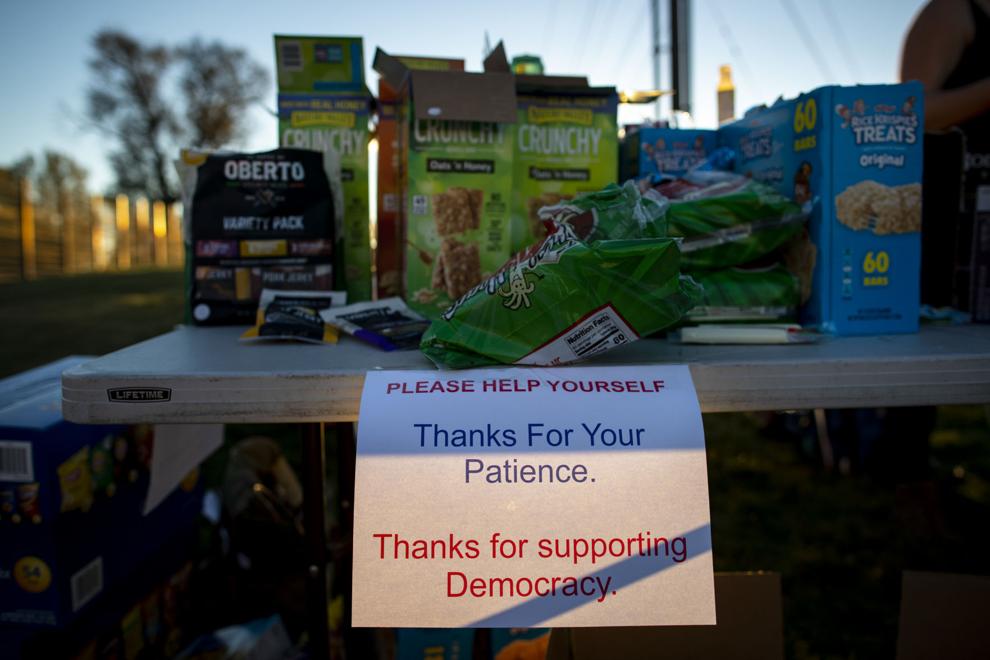 Yellowstone County votes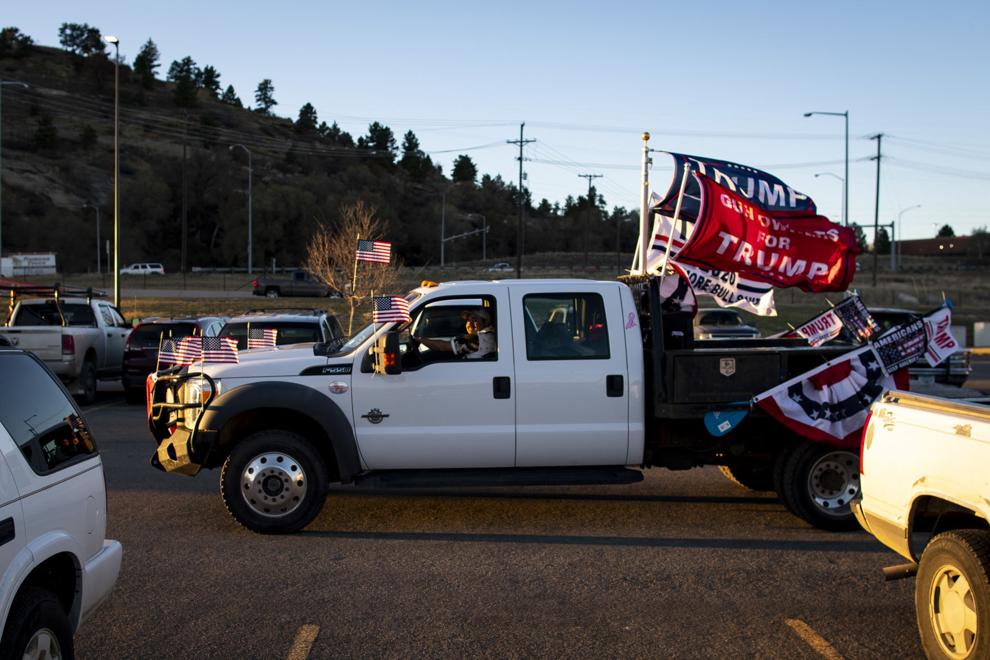 Yellowstone County votes
Yellowstone County votes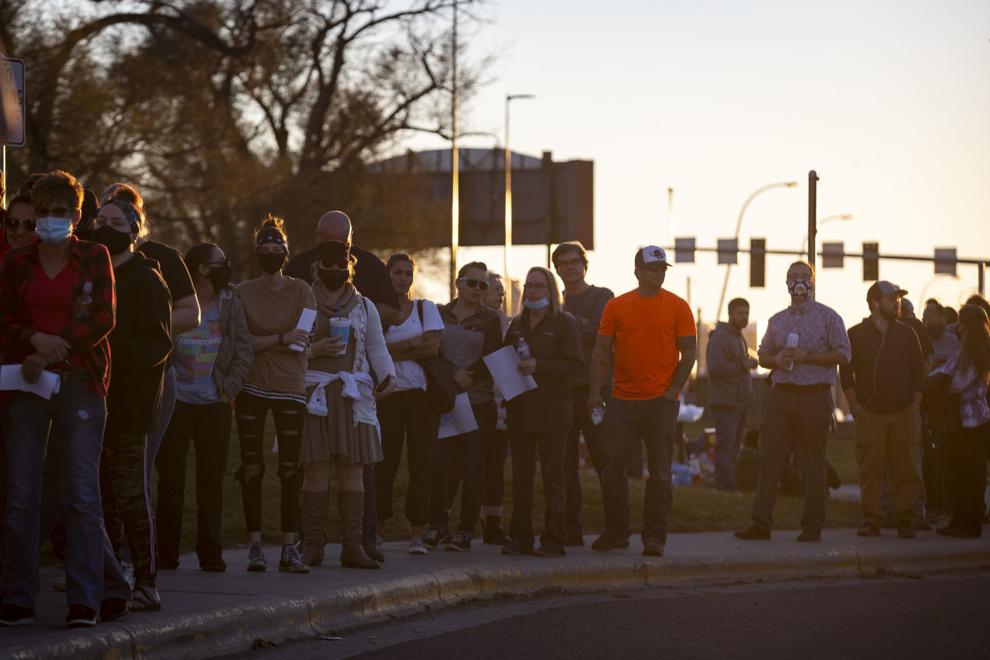 Yellowstone County votes being counted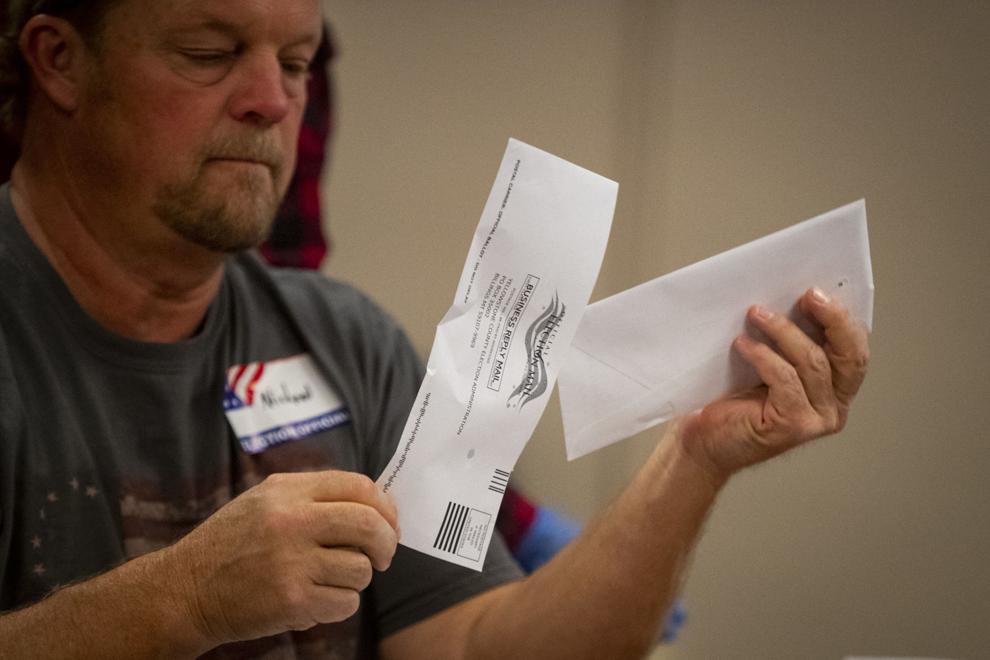 Voting at MetraPark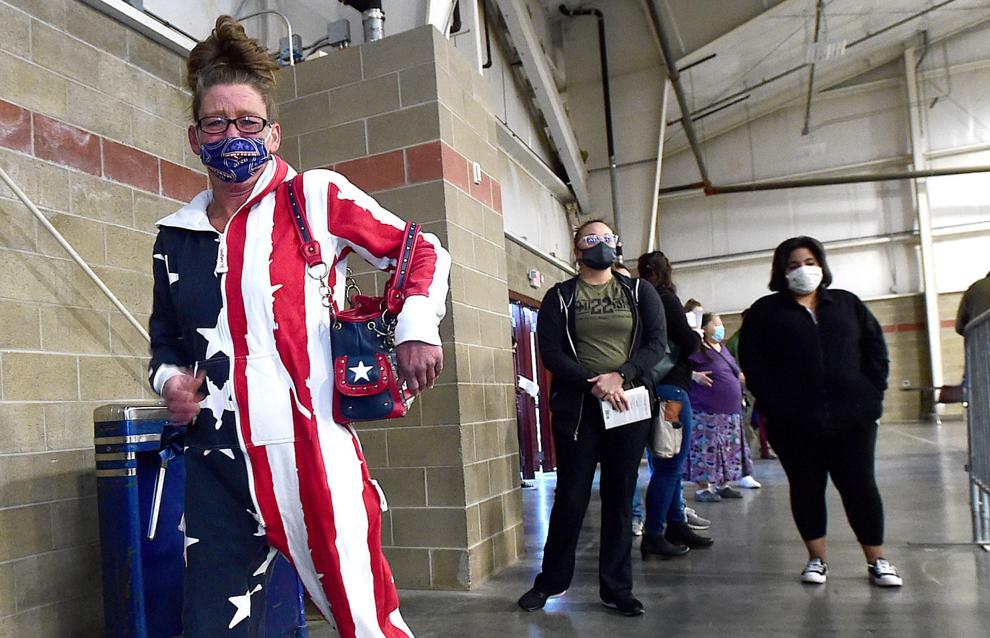 Voting at MetraPark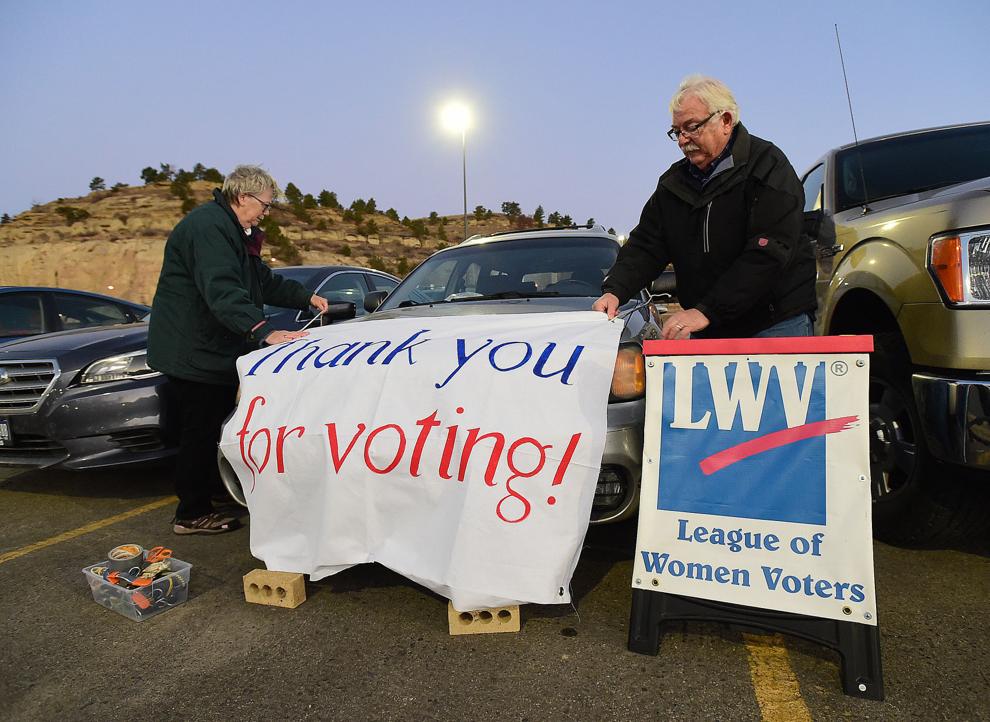 Yellowstone County votes being counted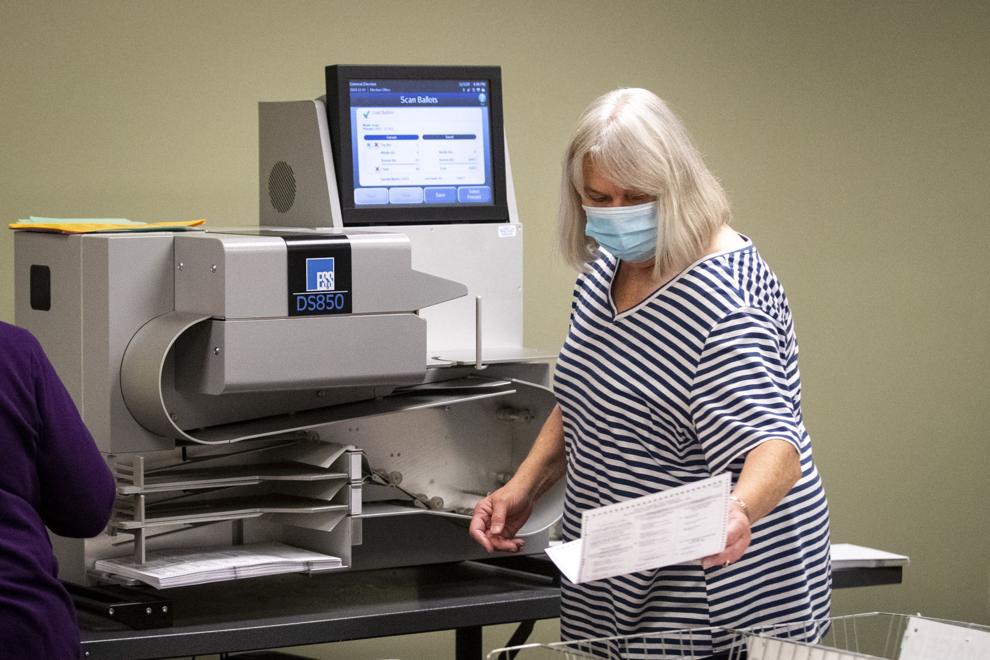 Voting at MetraPark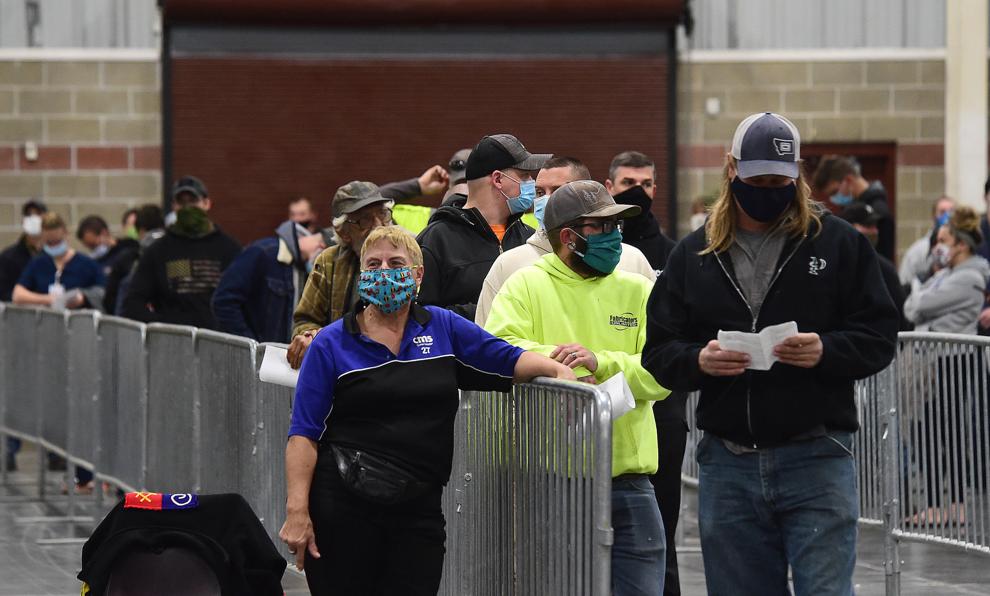 Voting at MetraPark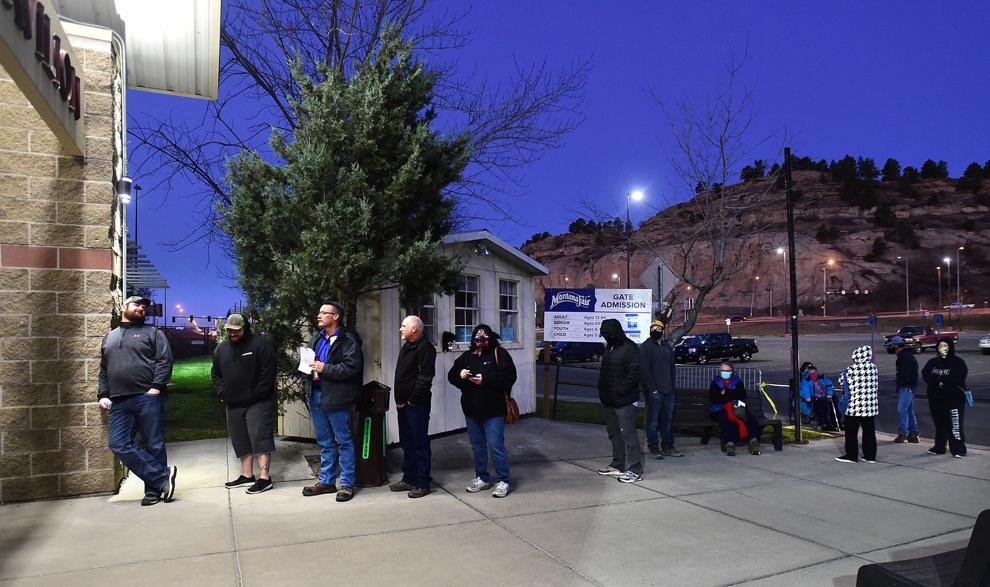 Yellowstone County votes being counted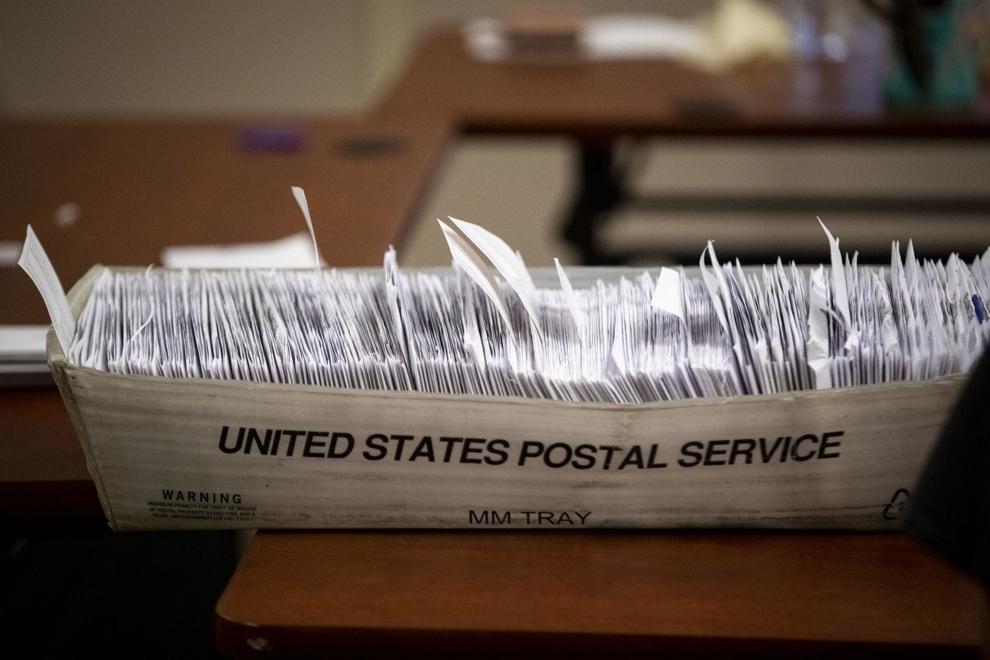 Voting at MetraPark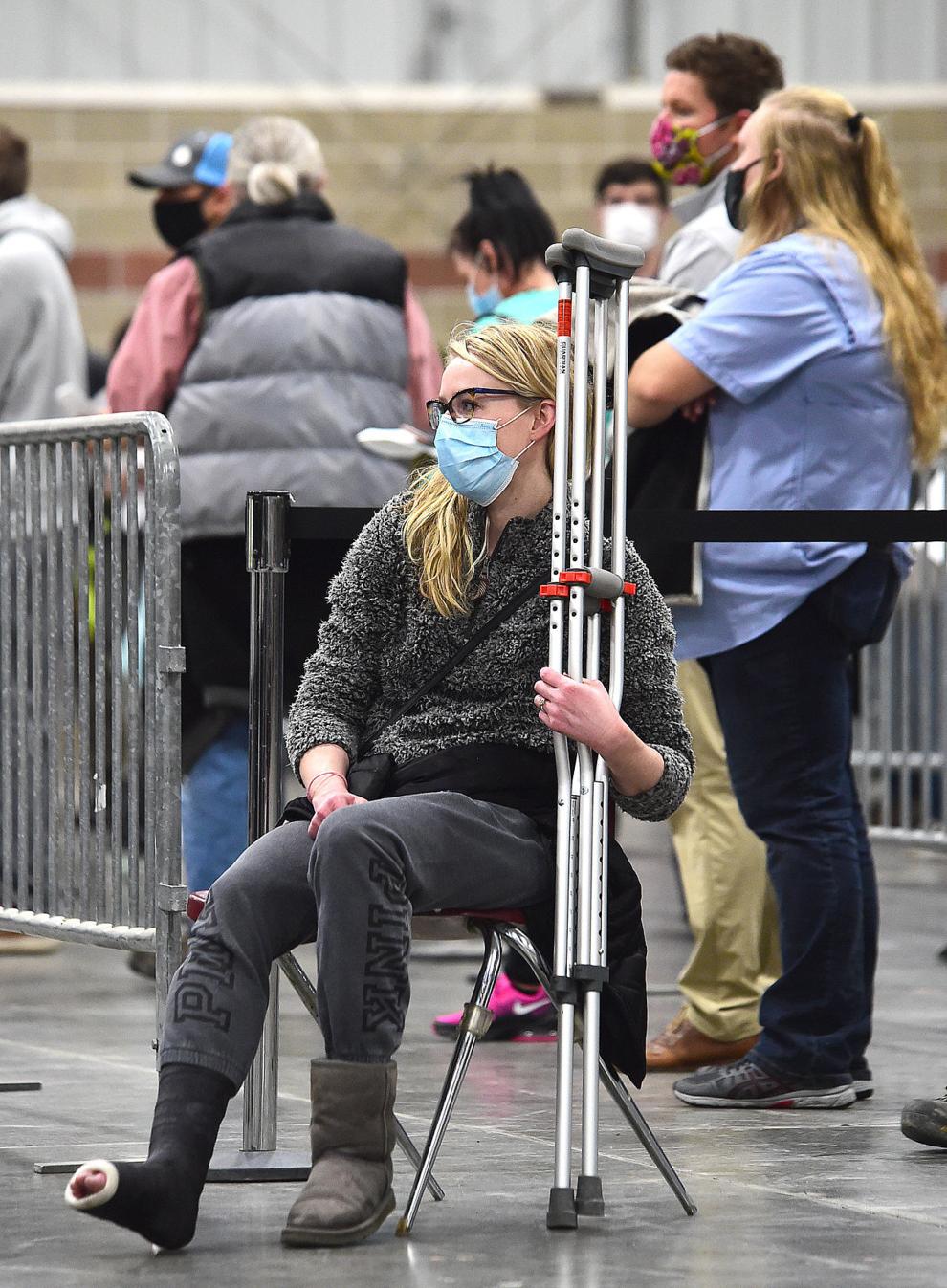 Voting at MetraPark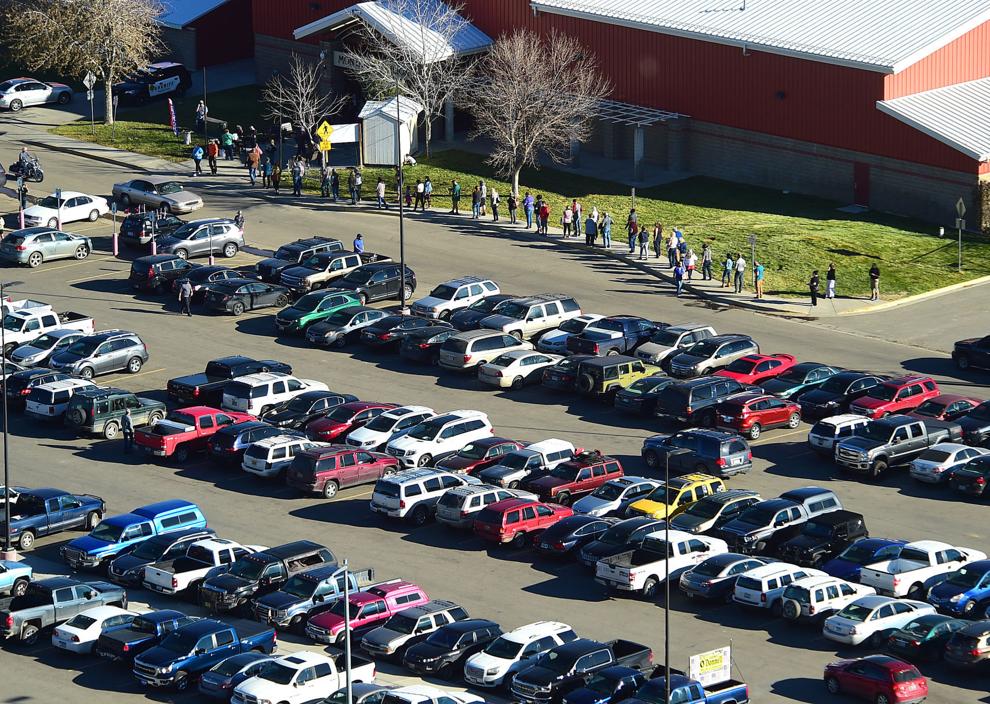 Yellowstone County votes being counted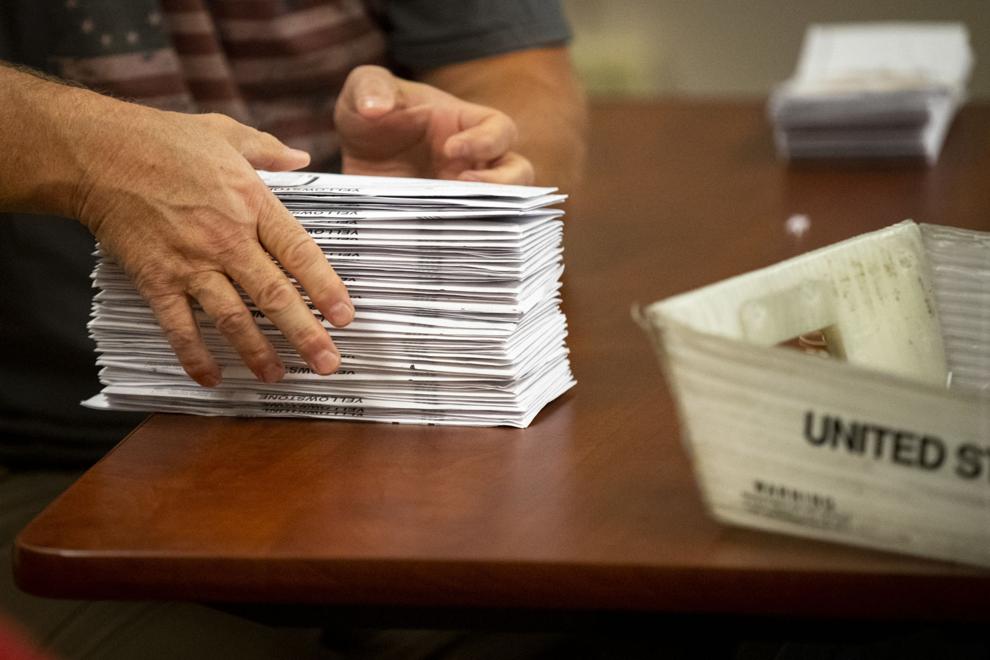 Yellowstone County votes being counted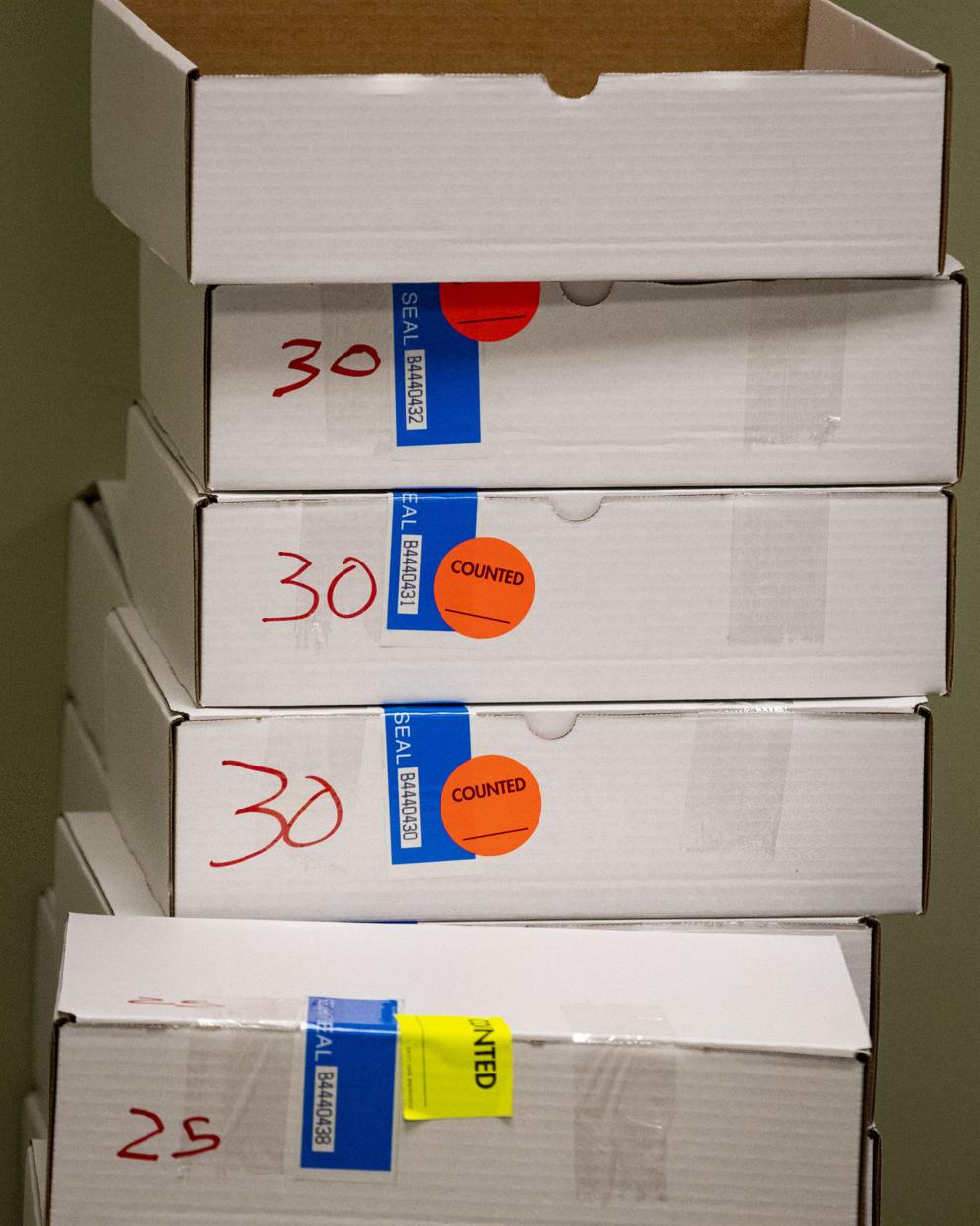 Election watching