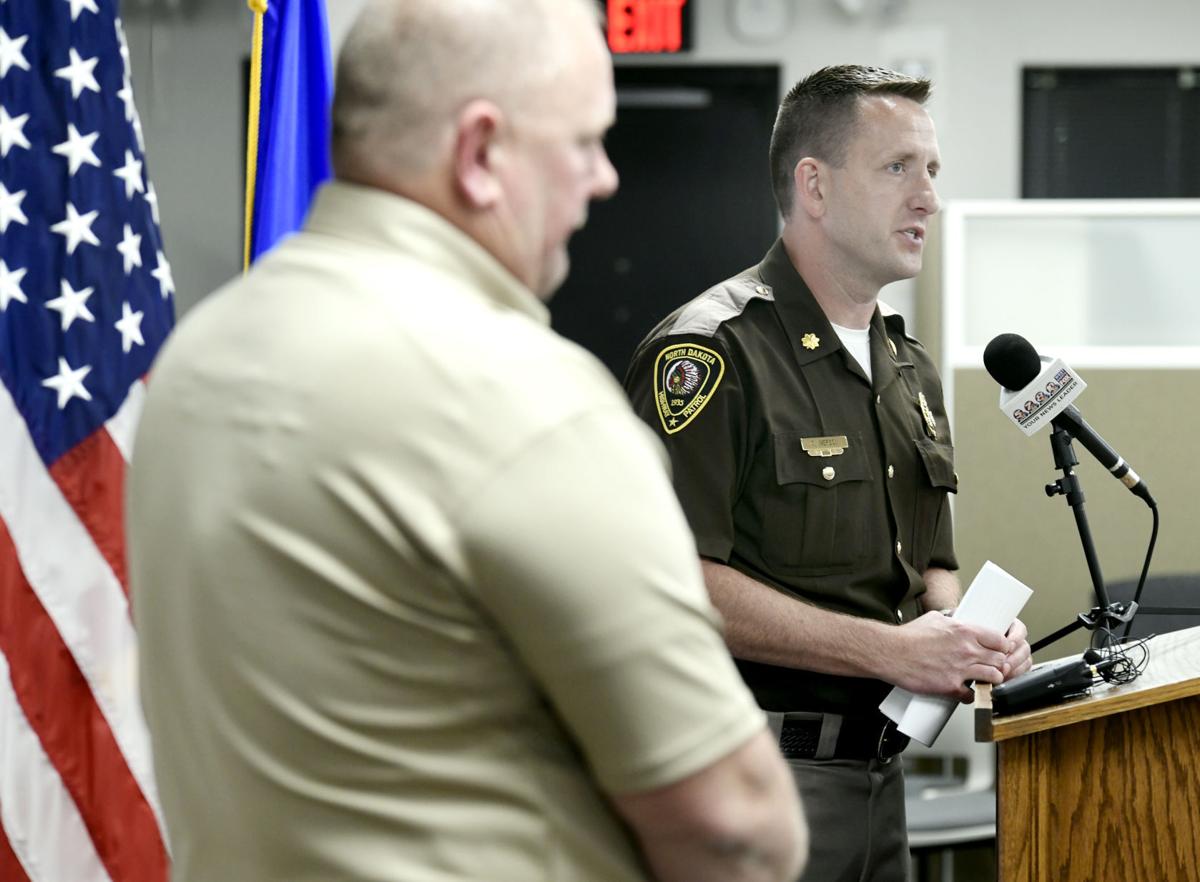 A North Dakota Highway Patrol Trooper is on administrative leave pending the investigation of a Tuesday shooting that killed a Montana man.
Craig Knutson, 45, of Billings, was shot once by a state trooper after a chase in Morton County, Major Tom Iverson said Wednesday. Knutson was alone in the vehicle. He died at the scene.
Morton County deputies responded to a call of a reckless driver on the interstate at about 7:43 p.m. Tuesday, Iverson said.
Deputies attempted a traffic stop but Knutson continued east at highway speed and then slowed when a deputy deflated the front left tire of the van with a spike strip.
The trooper performed a PIT maneuver and the vehicle spun and stopped on the highway about 13 miles west of Mandan. The trooper parked in front of it to prevent it from moving, Iverson said.
The trooper gave Knutson "several loud verbal commands to get his hands up," and told the deputies that Knutson had a gun, the major said. A revolver was found in the vehicle.
Details about what led up to the trooper firing at Knutson were not immediately released.
It's unclear why Knutson didn't stop, if he was in the vehicle when he was shot, or if the trooper saw the gun in his hand or somewhere in the vehicle.
The trooper will remain on administrative leave during an investigation by the state Bureau of Criminal Investigation and a review by the Morton County State's Attorney.
The trooper's name was not released at a Wednesday press conference held by the Highway Patrol.
"Out of respect to the trooper, the trooper's family, that name will not be released at this point," Iverson said.
The deputies are not on leave, Morton County Sheriff Kyle Kirchmeier said. His department will conduct an internal investigation to make sure policies and procedures were followed.
"Our concern is not only for the family of the deceased ... but we want to make sure that both the trooper and the deputies are in good standing and making sure they are recovering and are prepared to continue their jobs," Kirchmeier said.
Iverson on Wednesday offered a word of sympathy from the patrol and the sheriff's office to Knutson's family.
"We value each individual and understand the loss of life is a tragic event," the major said.
Interstate 94 was closed for several hours, Iverson said. The state Department of Transportation routed eastbound traffic around the scene of the shooting.