When Billings Police employee Coby Lewis was caught stealing oxycodone pills from the evidence locker three years ago, the department could have viewed it as a gift.
Catching the theft demonstrated what worked with the department's evidence protocol. Lewis was caught the day after the drugs went missing, and luckily his tampering didn't affect a criminal case. The drugs were from an accidental overdose death.
The incident was a chance for the department to re-examine its procedures for keeping evidence safe during investigations and trials, and to make improvements. 
But now the department is again reckoning with stolen drug evidence, this time with far greater implications for justice. The latest thefts have affected at least 138 police cases, and will force dozens of criminal charges to be dismissed.
And it's unclear what steps, if any, were taken after the first theft to prevent another.
New thefts
On Tuesday, the BPD announced during a press conference that evidence technician Rawlyn Strizich had been fired two weeks earlier after she confessed to stealing oxycodone pills and other prescription painkillers. The confession came days before a scheduled audit of the evidence locker.
The department called the press conference only after The Billings Gazette requested an interview about problems at the evidence locker. Police Chief Rich St. John acknowledged the long-running problems with evidence thefts, calling it his department's "Achilles heel."
"This situation underscores a conversation about our evidence operation and facility that's been going on for two years," he said.
At the Yellowstone County Attorney's office alone, 40 cases will either be dropped or see individual charges dismissed, and arrest warrants in another 10 or 11 cases will be canceled.
The public defender's office is also working to determine whether some cases already adjudicated will have to be re-tried or appealed.
On top of its evidence tampering problems, the department is dealing with purging a backlog of no-longer-needed evidence. A team of four, overseen by a sergeant, has begun a facility-wide audit, which is expected to take months.
The department has also begun a policy review to tighten up protocol. Changes include more extensive background checks for civilian evidence technicians, similar to the checks performed for police officer applicants.
Other proposals are to add staff at the evidence facility, institute a policy of surprise audits conducted by police Capt. Kevin Iffland, head of the Office of Professional Standards, and conduct audits more frequently, up to twice a year.
But the sheer volume of evidence poses a hurdle. To inventory everything in the evidence locker within a year, police would need to process at least 240 items a day.
First tech kept his job
Although Lewis' theft was noticed the next day, and his supervisor reported it to senior management immediately, he stayed on the job another eight and a half months until Aug. 6, 2015, when he quit.
Lewis, who was later charged with a felony, was tripped up by irregularities in the evidence log book, according court records.
He had relabeled drug evidence as a DVD and marked it destroyed, using a co-worker's computer login. When asked about it, Lewis initially lied and then later told his supervisor he had found the missing oxycodone. The pill bottle was supposed to contain 29 pills, but only three were recovered.
A video surveillance system in the drug locker had been powered off during the time when Lewis said he found the missing pills, and earlier footage showed Lewis leaving the drug cage in the hours before with something in his mouth.
The department then waited a full year after the theft to inventory its drug evidence. The inventory was conducted in response to the Lewis investigation in December 2015, Iffland said.
Lewis was arrested and charged in April 2016. He received a deferred sentence for felony drug possession, and the state dismissed a count of misdemeanor theft.
Audit finds flaws
Two years after Lewis stole the pills and a year after BPD conducted its own inventory, the department hired an outside firm to conduct an independent audit and suggest remedies.
The recommendations from Evidence Consulting Services International, which BPD provided to The Gazette, show evidence staff could not locate certain pieces of evidence during the audit. (The portion of the report BPD made available did not specify how many items were missing or what they were.)
The recommendations noted some of the drug evidence was kept outside the designated locked drug cage, and urged the department to build a new cage if space constraints were the reason for the improper storage.
The audit also recommended implementing a policy of regular audits for "high-profile" evidence: drugs, guns, cash and jewelry. Four times a year would be ideal, the company suggested, but twice a year was the necessary minimum.
BPD did not audit its evidence again until this year, when the second drug thefts were revealed.
The ECSI audit included various other recommendations, such as installing air conditioning and humidity controls to protect DNA evidence, and replacing the shelving for guns.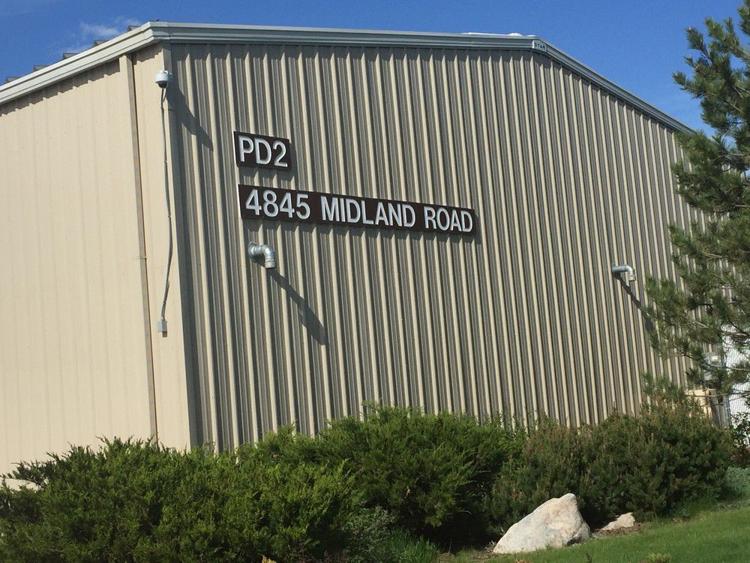 Evidence backlog
The BPD's evidence locker now contains 61,000 items, down from 65,000 in May 2017. New evidence is submitted faster than old evidence can be destroyed or otherwise dealt with.
The evidence locker is housed outside the police department's downtown headquarters, in a building at 4845 Midland Road.
When reached by phone Thursday, Joe Latta, executive director of the International Association for Property and Evidence Inc., said he was familiar with the evidence overflow in Billings. That's because BPD consulted with him after the first drug evidence theft back in 2014, Latta said, and asked for input on how to reduce the backlog.
Latta said working through the backlog would be a significant undertaking, but would go a long way in improving evidence security and efficiency. Other improvements, such as periodic audits by outside agencies and new humidity controls, would also help but would be costly, he said.
He added that thefts of drug evidence are becoming increasingly common.
"There's a major problem out there," he said. "It's continuous. Every couple of days I'm posting these (news) stories" to the IAPE website.
Facility upgrades pending
The Billings Police Department has asked the city council to fund a new evidence building with more space and improved features that would bring the building up to standards specified by the International Association for Property and Evidence.
The council will revisit the request in March when the Capital Improvement Plan is completed, and again in May when annual budget discussions begin.
City staff are currently waiting for recommendations and a final report from a consultant hired to assess various possibilities for evidence facility upgrades.
A private owner has proposed leasing his building to the city at between $10,000 and $16,000 per month, but St. John and other city staff would prefer an expansion of the current site, projected to cost $4.3 million.