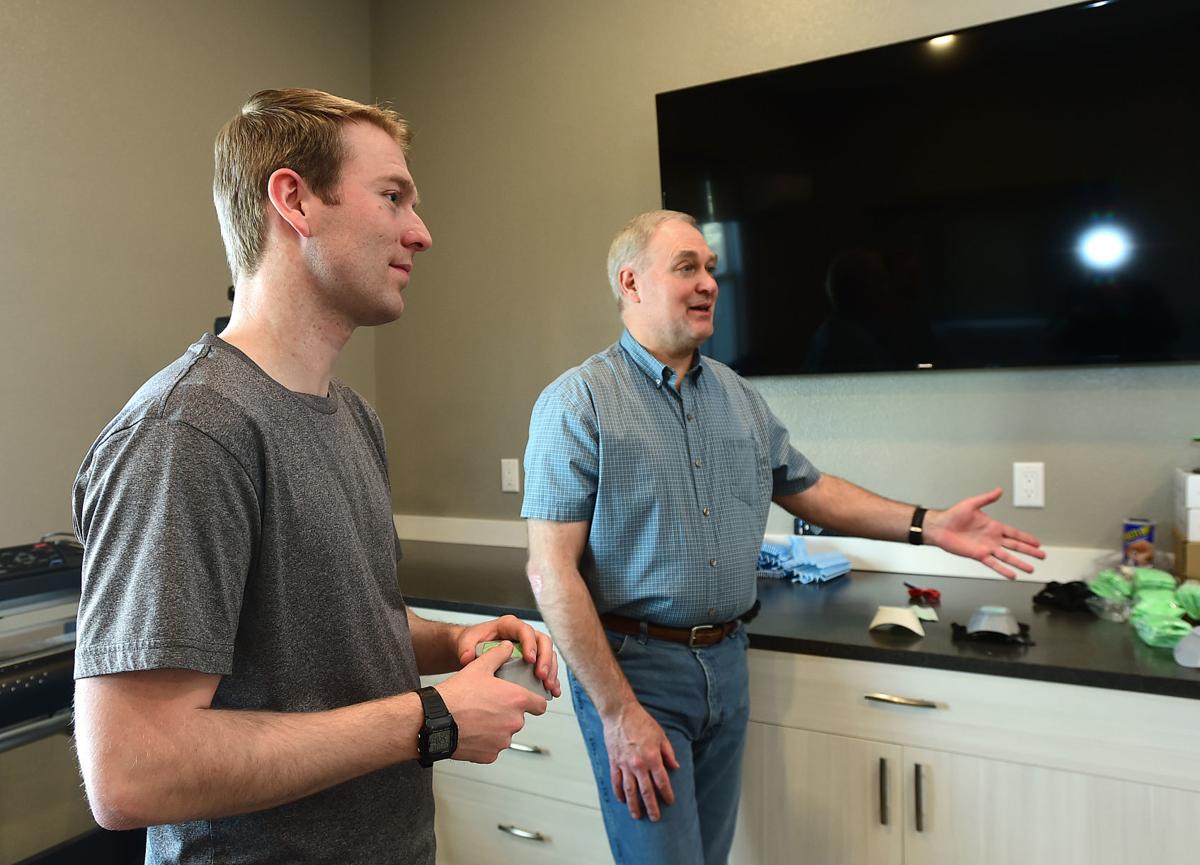 Spencer Zaugg is an inventor, and he wants to get back to work. That's a good combo.
The Billings dentist last week shut down his practice to help stall the progress of the coronavirus. He and other dentists could possibly continue seeing patients if they had the kind of thicker masks that are more reliable in filtering the novel virus causing the global COVID-19 pandemic.
But it's those same face masks, currently in huge demand, that front-line healthcare workers need as they work around the clock to diagnose and treat patients who may already have the potentially deadly virus.
"And, of course, it's right that if there are masks made available, those front-line workers get them first," Zaugg said.
Fortunately, Zaugg knows one of those front-line workers, a friend and fellow tinkerer, Billings Clinic neurosurgeon Dr. Dusty Richardson.
The two met on an airplane about a year ago, discovered their shared passion for innovation, and have been meeting regularly since then to work on ideas, often in Zaugg's huge and cluttered West End garage.
On Thursday, they were commiserating over the shortage of proper heavy-duty masks for health workers.
Equally fortunately, Zaugg's 25-year-old son, Colton Zaugg, shares his father's tinkerer gene and an idea occurred to the three of them almost at once.
"Let's build a mask," said Colton, a trained microbiologist who also helps healthcare professionals with marketing.
Richardson sketched a rough draft of a mask with a snap-in section for replaceable filtration material and texted it to Colton. As it happens, Colton is also handy with a 3D printer and in writing code for 3D designs.
They were able to modify an a free file they found online with coding for a mask in order to make and modify their version for local healthcare workers.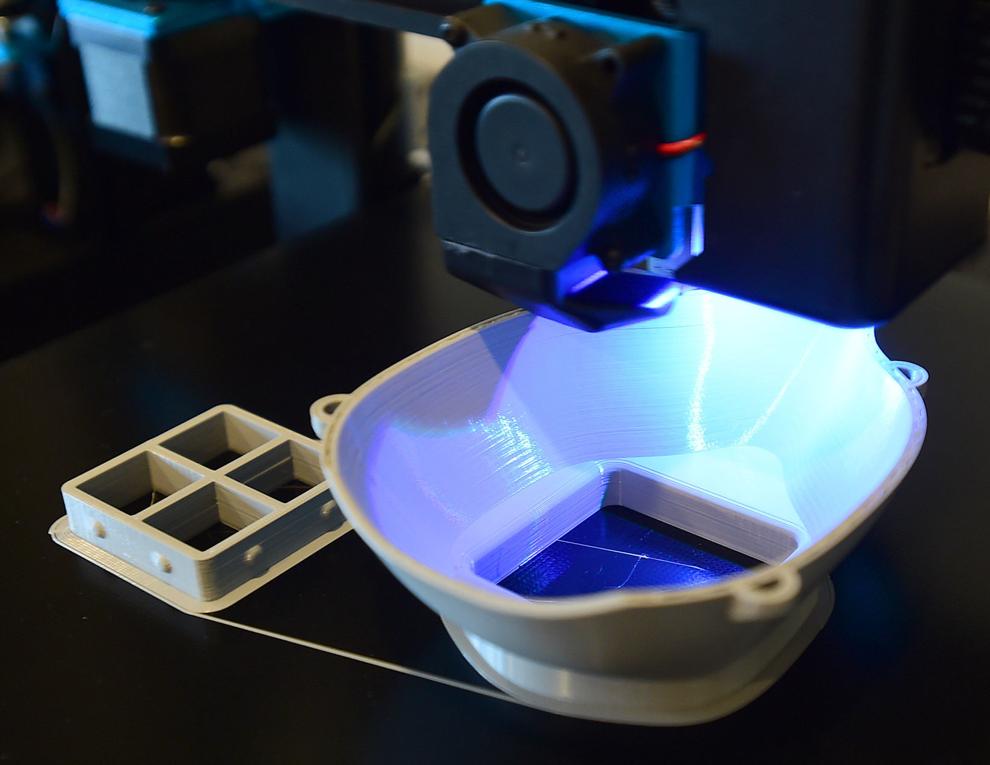 The idea for the mask is simple: a reusable general-use surgical style mask made of plastic, designed to allow a snap-in medical-grade filter. Instead of a mask made of primarily filter material, the Richardson-Zaugg effort requires a fraction of the filtration material.
In his dental office, Spencer Zaugg has a 3D scanner that he uses to get images of a patient's mouth and teeth. On Friday, he scanned Colton's face and then Colton used that data to design a form-fitting prototype mask that would hold a heavy, replaceable, conronavirus-resistant filter.
Colton stayed up all night Friday pounding out code for the design and then fired up the 3D printer. It took three hours to print the first mask. For a filter, they cut a piece from a shop-vac filter they bought at a hardware store.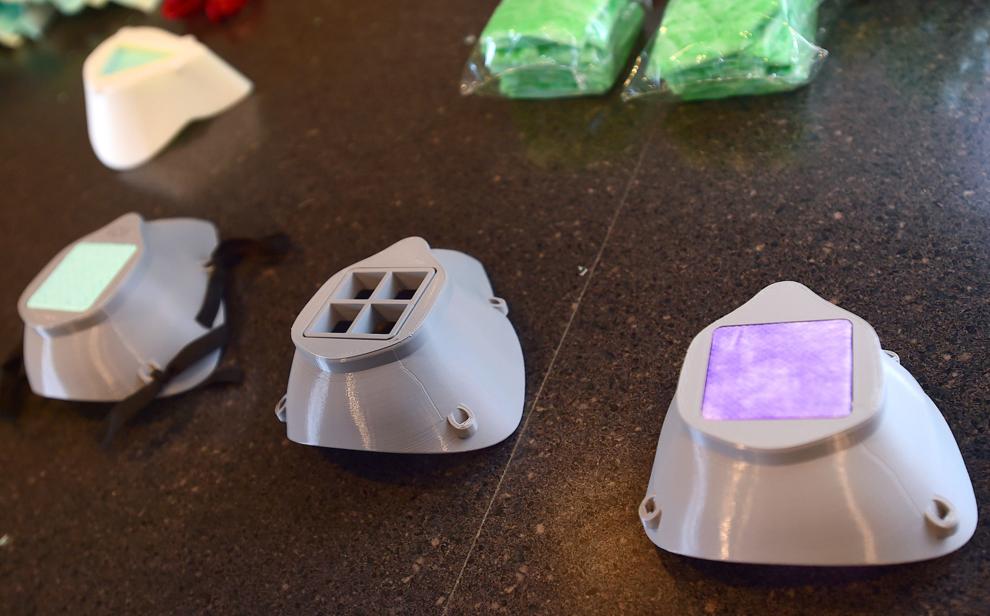 On Saturday, Dr. Richardson took the prototype mask to Billings Clinic and showed it around to officials, including the hospital's incident-command team. Everyone seemed to realize its potential.
"It wasn't perfect. It needed a little something here and a little something there," Colton said.
So, Colton stayed up all Saturday night writing the changes into his code and printing out new versions of the mask. The on-the-fly research and development was maddening because it takes so long to print a new version, he said. Sometimes a fix would occur to him or the others mid-print and Colton would have to rewrite the code and start a new mask on a second printer.
By Sunday morning, they had a version of the mask with a filter system everyone seemed pleased with.
"It has the mask portion that's letting you breathe, but it's also providing that droplet protection that you'd get from a standard surgical mask," Richardson said. "It takes your existing mask supply and multiplies it by a factor of six or 10."
Now, to mass-produce the mask – at three hours each.
And mass production was actually two problems. They needed one process for the masks, and another for the reusable filters. And, it would take hundreds of masks and many thousands of filters to get local hospitals stocked up.
The inventors contacted Shane Rekdal with Flowmark/Hitech Filters Co., an 8-person shop in Billings that makes filters for many uses including medical.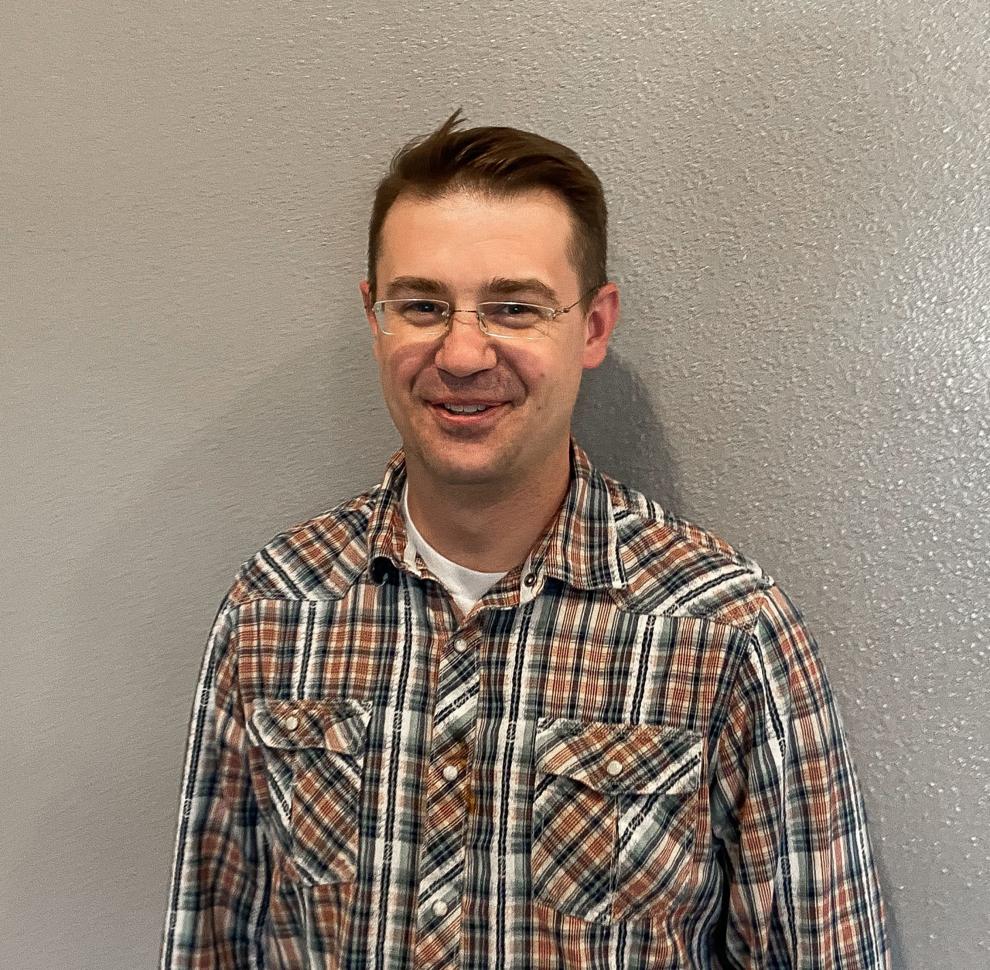 Rekdal quickly made 200 filters that Richardson and his hospital colleagues could test in the prototype masks. Rekdal said he could produce as many as 20,000 more filters in just a few days.
Colton Zaugg loaded the code for the masks as open-source software on his father's dental practice website, www.longliveyoursmile.com, for other medical professionals to use. Within three hours, the software had 1,000 downloads, and Rekdal was getting emails from people in places like Texas wanting to order filters.
"Yeah, the whole thing has been pretty crazy," said Rekdal.
But, still, the printing of masks takes an agonizing three hours each.
The trio put the call out for 3D printers, making telephone calls and posting pleas on social media. So, far Billings Public Schools, Rocky Mountain College and Montana State University Billings have offered their 3D printers.
They figure the mask can be produced for between $1 and $2 apiece.
Richardson said he thinks the Clinic has handled the COVID-19 pandemic preparations well and that the developing situation has also provided some time for reflection. He said Billings has been relatively spared in that it has had more time to prepare than some other areas.
"It's a good time for us to step back and reflect on what's important and how we can help each other and really use our medical resources for what they're intended for, which is to help the community," Richardson said.
"This is clearly not anything that we've seen before but it's also making us face a lack of resources that in the first world we don't really ever face a lack of resources," he said. "We kind of have whatever we want whenever we want it at our fingertips."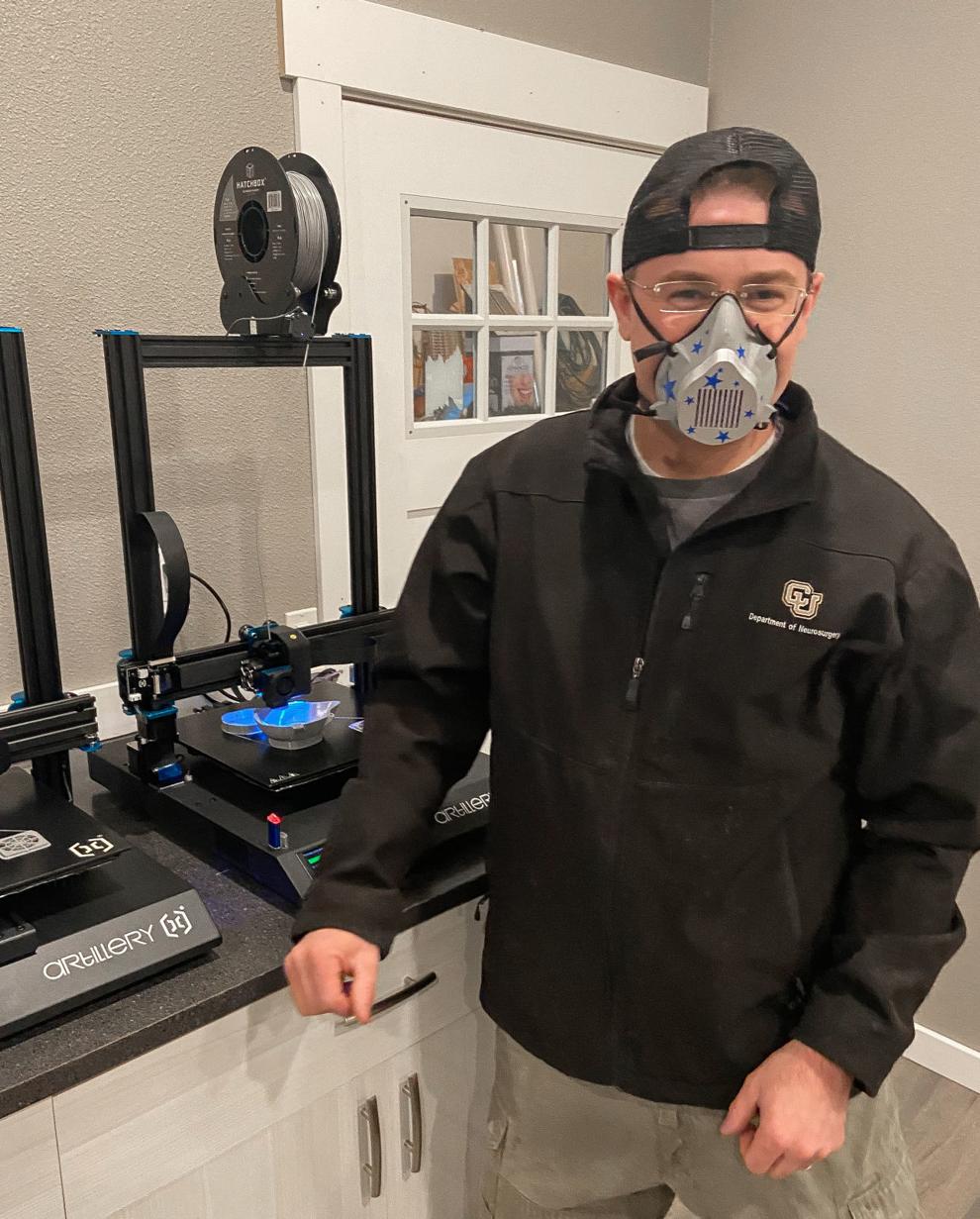 Overall, he said he believes the social distancing and precautions the public is being encouraged to undertake are necessary.
"Everyone's scared, everyone's unsure and I think that's appropriate. I think the fear that's causing us to do some social distancing is very much appropriate," Richardson said.