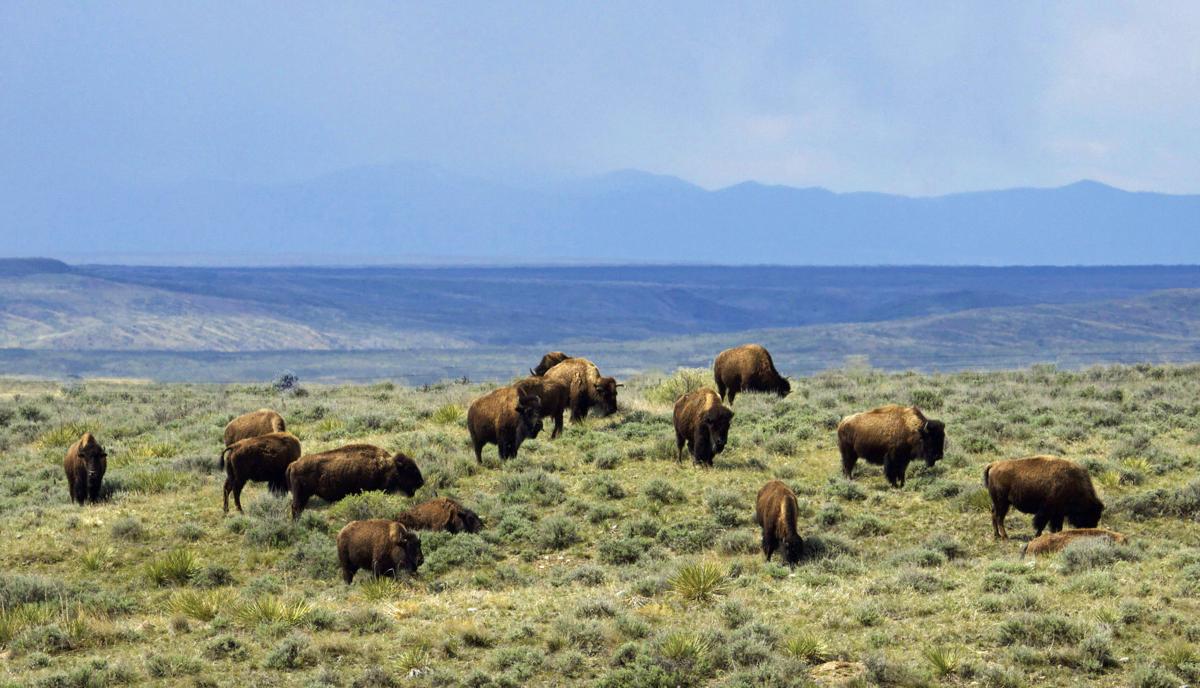 Gov. Greg Gianforte requested an extension earlier this month saying the timing of the comment period could interfere with landowners' haying or harvesting season. He also said inadequate internet service in the rural region could make it hard to attend a scheduled virtual meeting on July 21. He suggested five in-person meetings be held.
The BLM's announcement of the change on Tuesday did little to lessen the governor's concerns.
"With the BLM scheduling one virtual meeting in the middle of the afternoon when farmers and ranchers are working, the governor will continue to press the BLM to engage Montanans with in-person, face-to-face public meetings in at least five impacted counties," said Brooke Stroyke, press secretary for the governor.
In the agency's announcement, BLM Montana-Dakotas state director John Mehlhoff said the original timeline was beyond what is considered normal for public comments.
"While 60 days already far exceeds any requirements for this type of (National Environmental Policy Act) activity, we recognize this proposal has generated greater public interest than similar grazing permit applications,"  Mehlhoff said. "This public comment period is an important stage of the decision-making process, and we encourage those who choose to participate to submit substantive comments."
The new deadline for comments is Sept. 28.
The American Prairie Reserve supported the extended time period, although a spokesperson noted considerable comment has already been gathered and public meetings held.
"This has already been a comprehensive multi-year process which has included four in-person public meetings, over 2,000 public comments in support, and collaboration with our neighbors to modify and improve the original proposal," said Beth Saboe, senior public relations manager for APR. "We support this comment extension to ensure everyone has had enough time to better understand how the proposal will benefit local wildlife, improve land and water quality, and create new local jobs, all without impacting the value of the ranching economy."
Alison Fox, CEO of American Prairie Reserve, said in a press release earlier this month that the nonprofit group's request to allow a change of use on BLM grazing allotments from cattle to bison and to remove some interior fences is "consistent with past BLM decisions."
APR's request would affect 69,300 acres for 10 years.
Opponents to the proposal, which include the Montana Stockgrowers Association, have argued the changes — if approved — could damage the grasslands if grazing is allowed year-round. The group also said the removal of interior fences "reflects a strategy of limited management of bison."
"We've grazed bison on public lands for more than a decade and the proposed action is consistent with our successful track record," she said.
United Property Owners of Montana suggested the changes requested by APR would, among other things, violate the basis of the Taylor Grazing Act, a law instituted in 1935 to end open livestock grazing on public lands. The act also created grazing districts to be regulated by the Department of Interior to ensure grassland conservation.
Montana law includes some bison in its definition of domestic livestock. When Congress passed the Taylor Grazing Act, it did not define livestock.
"The BLM can issue grazing permits or leases and modify existing permits to substitute many different types of livestock for cattle, including bison," the APR said in a statement. "It has done this for decades in several states across the West and in the case of American Prairie, the BLM has approved similar grazing modifications twice before."
Chuck Denowh, representing UPOM, said he supported the longer comment period, yet added, "APR's proposal would set a radical new precedent whereby grazing allotments can be reassigned to some other use. That has implications on our nation's food supply and our agricultural economy."
The American Prairie Reserve has faced repeated opposition from some Montana legislators opposed to the group. In this year's session a bill was introduced that would have banned nonprofits from buying agricultural land. The measure sparked strong opposition, even among some Republicans, on the grounds the legislation would infringe on constitutional rights.
In 2019 the Legislature passed House Joint Resolution 28 requesting that the BLM deny the grazing permit.
The APR is requesting seasonal bison grazing on five BLM allotments and five state leases totaling about 48,000 acres. The group is also seeking year-long grazing for a single BLM allotment and one state lease covering 12,000 acres in an area previously approved for bison grazing.
In 2018, APR made an initial request seeking the grazing changes on 290,000 acres before scaling the acreage back in a revised proposal to the BLM in 2019. The first proposal drew more than 2,400 comments.
No decision has been made at this stage in the process, the BLM noted, although it has proposed approving the APR's request noting "no precedent would be set with approval of the proposed action."
"The NEPA process is designed to solicit public comment regarding the analysis we have conducted on APR's proposal," Mehlhoff said. "After careful consideration of the public input we receive, only then will a decision be made."
The draft EA and FONSI can be found on the BLM's ePlanning website at https://eplanning.blm.gov. Search using the NEPA number: DOI-BLM-MT-L010-2018-0007-EA. Public comments may also be submitted via mail addressed to: BLM Malta Field Office; Re: APR Grazing Proposal; 501 South 2nd Street East; Malta, Montana 59538.
After the draft EA and FONSI comments are received and reviewed, a Final Environmental Assessment and FONSI will be produced and released. BLM will then issue a grazing decision. All grazing decisions are subject to a 15-day protest and 30-day appeal period.