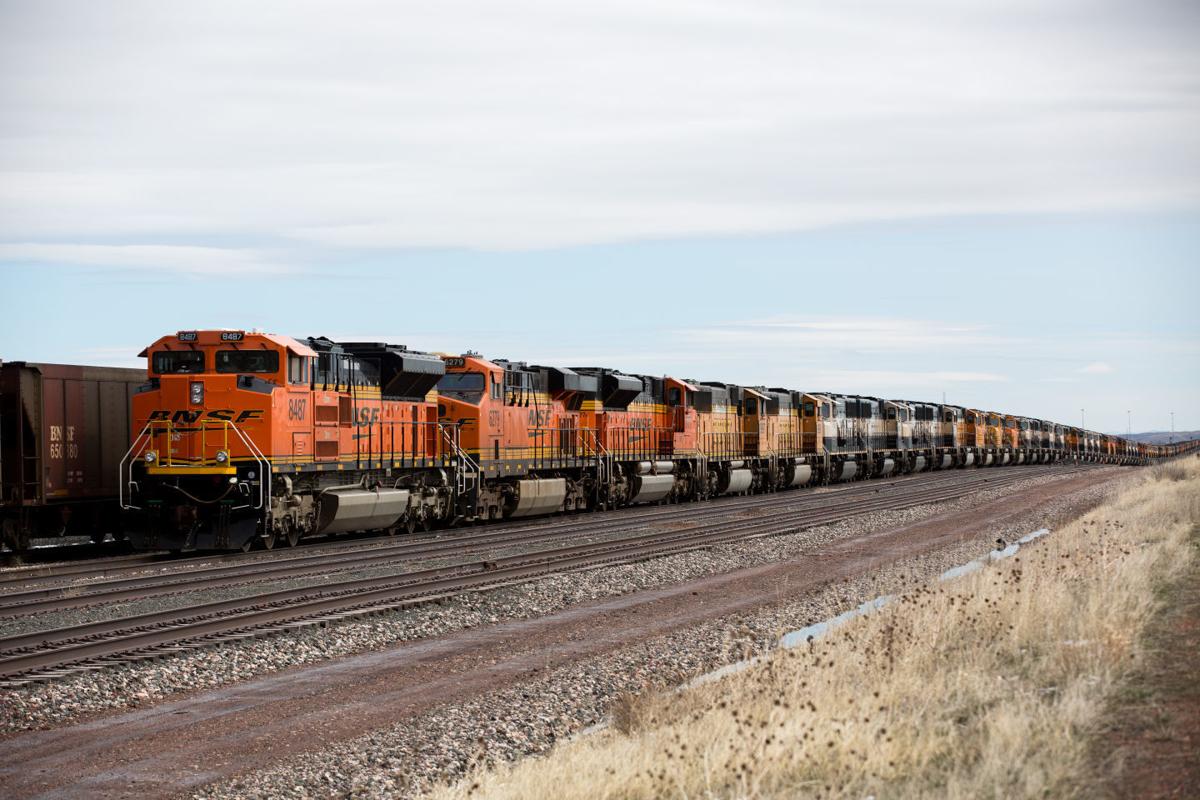 A national railway company announced Wednesday it will close two facilities in Wyoming and lay off 122 workers in response to tough market conditions for coal.
BNSF Railway's maintenance facility in Guernsey will close on June 5. Its Donkey Creek facility near Rozet will also close soon after on July 7. 
The closures were made "in response to changing business conditions and projected lower demand for rail cars to ship commodities," according to a company spokeswoman Maia LaSalle.
"Similar to the size of our train, yard and engine workforce, our mechanical teams must match the demand for traffic moved by our railroad," LaSalle said in a statement. "With volumes lower than anticipated due to several factors, including changes in the coal and energy sector, the number of rail cars and locomotives moving on our network and thus repairs needed, have decreased."
Some employees will be offered the option to transfer to open positions at other facilities around the country, though operations in six other states will also be affected by the mass closures. BNSF will eliminate 19 salaried and 344 craft positions nationwide. 
Wyoming's coal country has been hit hard by the COVID-19 pandemic. Government-initiated steps to stop the spread of the novel coronavirus have led to a swift decline in commercial electricity use, with electricity consumption forecasts falling by 4.7 percent this year. On top of that, the nation had an unseasonably warm winter and some of the coal being mined now is building up in stockpiles, going unused.
The Energy Information Administration, the country's leading energy data agency, predicts more losses will arrive on coal companies' doorsteps in the coming months. It forecasts the country will produce 22% less coal in 2020 compared to last year.
Be the first to know
Get local news delivered to your inbox!