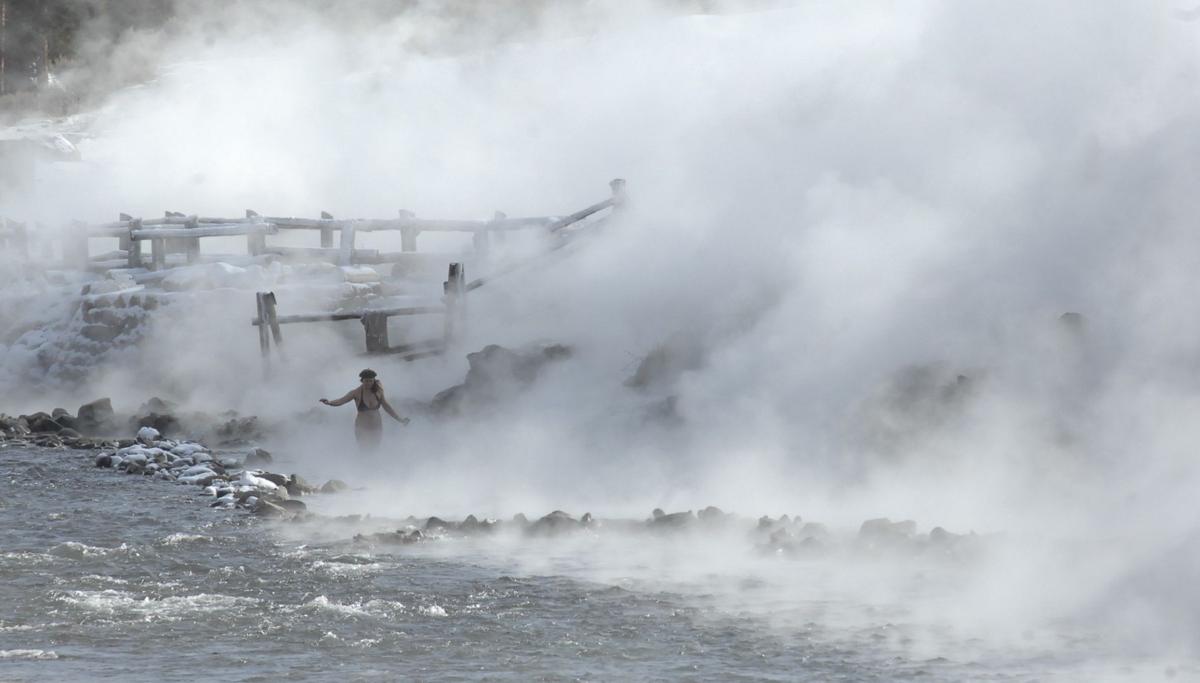 In my teenage years, one of the many fun parts about traveling to Yellowstone National Park's Boiling River for a winter soak was seeing the strange shapes my friends' hair would freeze into during the walk back to the car.
Although called the Boiling River, the popular "hot-potting" site is actually where a hot stream of water surfaces below Mammoth Hot Springs and spills into the Gardner River. (For some reason the town is spelled Gardiner, but the river is Gardner.)
Decades ago, someone stacked river rocks in the stream to contain the hot water and block out much of the cold water of the river to create a semi temperate zone. I say semi because if you are soaking in the pools they don't stay a constant sleep-inducing warmth like a hot spring pool. Instead, alternating freezing cold and burning hot currents pass by. So if you want a jacuzzi-like experience, forget the Boiling River.
You have free articles remaining.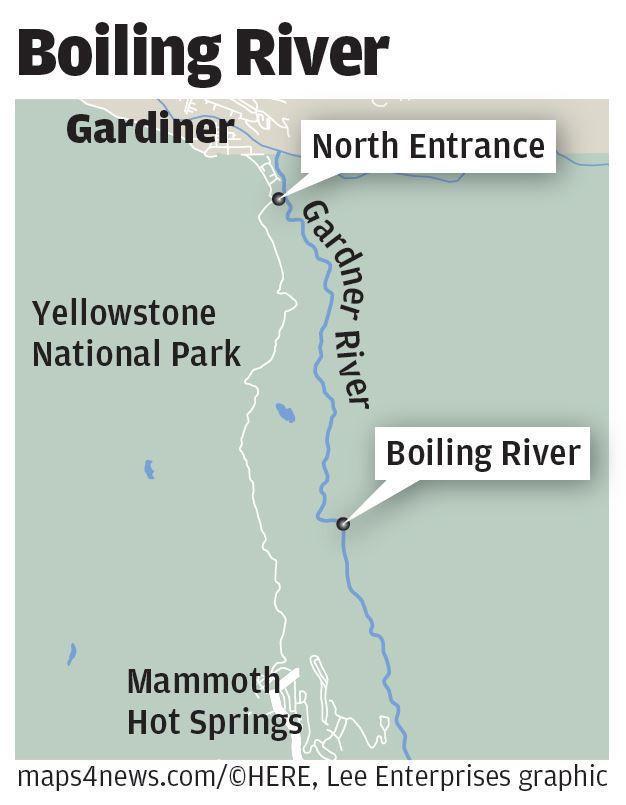 Those willing to brave the alternating currents will be treated to an experience unlike many others — views of the mountains rising dramatically across the stream, along with the occasional visit by a bison or elk to add that extra wild feeling. Check it out after a hike, wildlife watching or day of skiing in the park.
Because the hot pot is in Yellowstone, you may meet national and international travelers taking the waters next to you. 
A couple of suggestions: You may want to take a pair of river shoes or sandals to ease your wading on the river cobble and a garbage bag to store your clothes and towel in while you bathe to keep the steam from wetting them. 
As always, please obey all of the rules posted at the trailhead to ensure this unique feature remains open to the public.